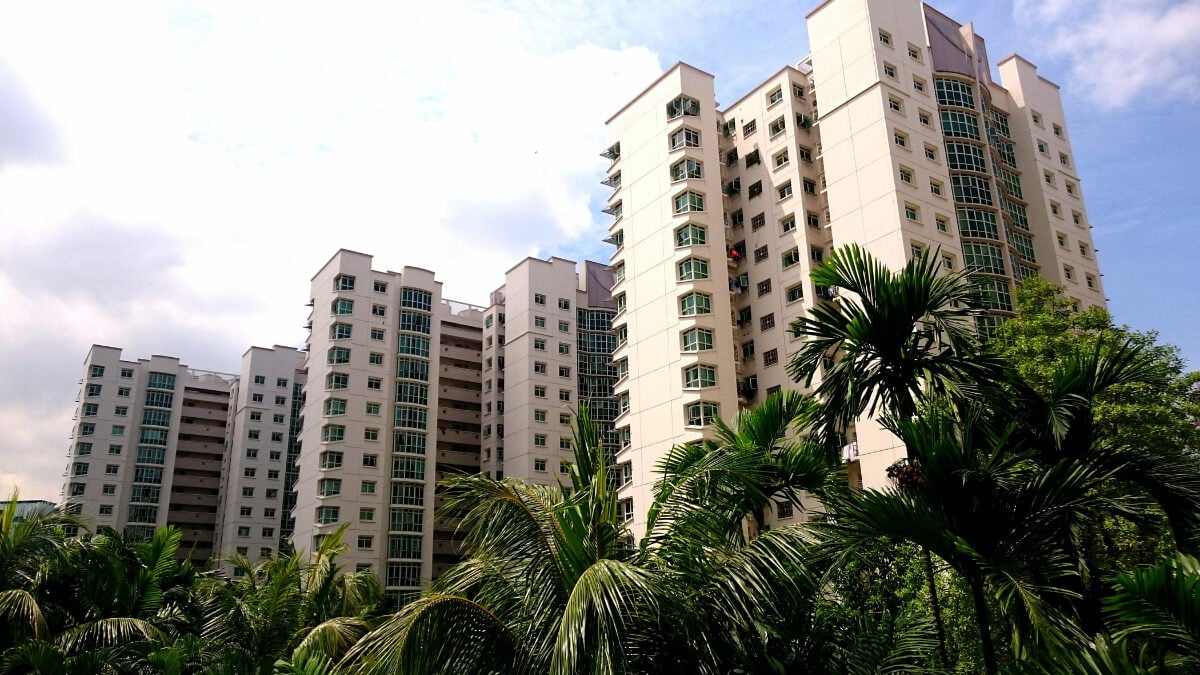 Image credit: CC BY-SA 4.0
Punggol, with its scenic waterfronts and serene landscapes, has long been a favourite destination for nature enthusiasts in Singapore – and for good reason. Now, this beloved district is on the verge of becoming even more appealing, thanks to ongoing afforestation initiatives designed for urban spaces. Curious about what's unfolding? In this article, we delve into the afforestation programme and how it could shape the future property values in Punggol.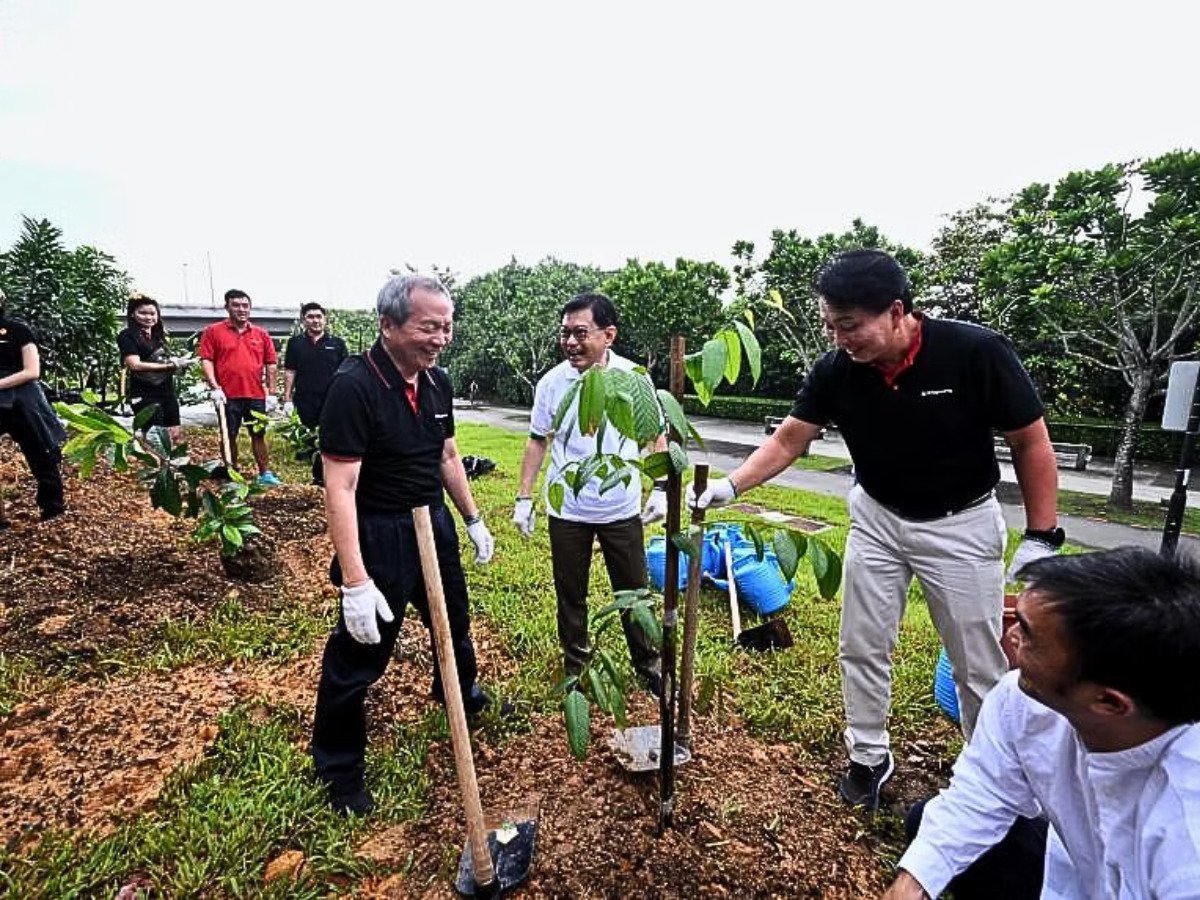 The "Gaea Forest" programme
The Gaea Forest program is all about revitalising Punggol's greenery. GWS Living Art and the NUS Centre for Nature-based Climate Solutions (CNCS) lead this effort, with plans to plant 500 trees on a 300 sq m plot at City Sprouts Punggol urban farm.
Crucially, the Temasek Life Sciences Laboratory (TLL), backed by Temasek Trust and housed within NUS, has a pivotal role. They've supplied 100 seedlings of seven tree species, propagated through tissue culture, along with native tree saplings from City Sprouts. These have taken root on the former Uncle Ringo Amusement Park site, now a sprawling 16,827 sq m urban farm in Punggol.
By mid-2024, they'll gauge the carbon sequestered by these trees. The goal? To potentially make urban areas more sustainable and cost-effective.
Could this affect property values in Punggol?
A study by the NUS CNCS unveils an intriguing correlation.
It reports that for every 1% increase in green foliage within 200 metres of an HDB flat, the property's value is estimated to increase by S$553. The value leap is even more pronounced, reaching S$883, for flats located between 200 metres to 1 kilometre from green spaces.
This phenomenon may be attributed to the enhanced enjoyment offered by distant green views, coupled with the more apparent cooling effects they provide.
In contrast, residing close to parks and green areas may involve dealing with disruptions like exercise groups and noisy children, heightened encounters with pests, and elevated humidity levels.
Consequently, the allure of distant green vistas and their cooling benefits could be pivotal factors propelling property prices upward in these areas.
Read also: Study shows: the more greenery in the neighbourhood, the higher its value
HDB properties for you in Punggol
323C Sumang Walk
Singapore 823323 · D19
3
2
$799,000
415A Northshore Drive
Singapore 821415 · D19
-1
$950
684B Edgedale Plains
Singapore 822684 · D19
3
2
$888,888
682C Edgedale Plains
Singapore 823682 · D19
2
2
$475,000
183 Edgefield Plains
Singapore 820183 · D19
3
2
$3,800
310C Punggol Walk
Singapore 823310 · D19
3
2
$3,600
661B Edgedale Plains
Singapore 822661 · D19
3
2
$628,888
310A Punggol Walk
Singapore 821310 · D19
3
2
$668,000
231B Sumang Lane
Singapore 822231 · D19
5
2
$795,000
114 Edgefield Plains
Singapore 820114 · D19
4
2
$750,000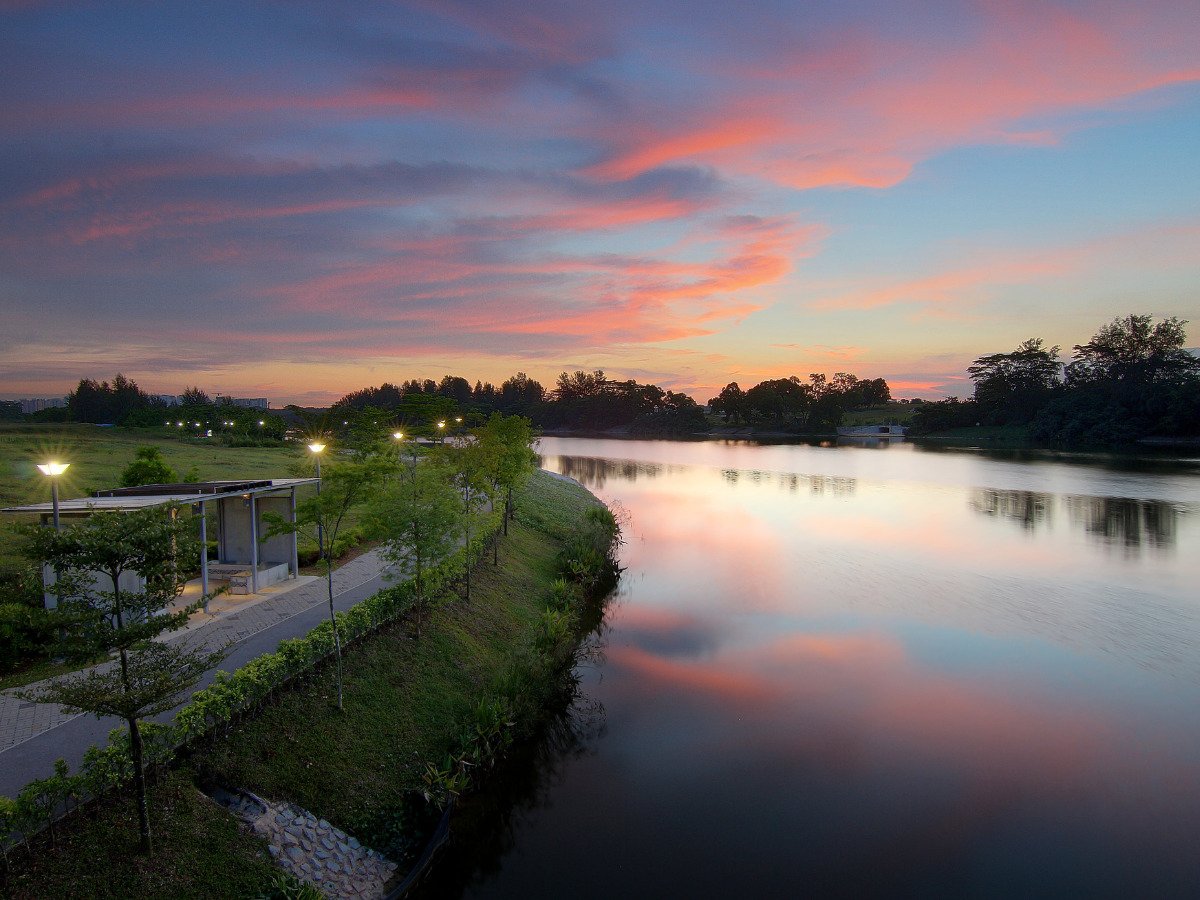 Green transformations – A real estate game changer?
Properties adorned with greenery hold a special allure in Singapore's real estate market, and there are compelling reasons why they are highly sought after:
Improved quality of life:

Greenery enhances the living environment, reducing stress, improving air quality, and creating a more pleasant atmosphere.

Improved air quality:

Greenery absorbs pollutants and produces oxygen, which positively impacts the health and well-being of residents.

Alleviating heat:

Trees' cooling properties can help counteract the urban heat island effect, which results in elevated temperatures in densely populated cities.

Lush views:

The lush green views provided by these properties offer tranquillity and relaxation, a precious commodity in bustling urban centres like Singapore.
Wrapping up
Punggol's transformation through initiatives like the Gaea Forest programme not only promises a greener, more sustainable future but also has the potential to elevate property values in the area.
As Singaporeans increasingly value green living and sustainable practices, investing in properties near these burgeoning green spaces could be a wise decision. Whether you're an investor looking to get ahead in the real estate game or an individual seeking a tranquil abode amidst nature's embrace, Punggol's evolution offers a promising opportunity for all.
Keep an eye out for this green revolution; it could be your ticket to a brighter, greener future in Punggol.
Upcoming Freehold Condo Launch: The Arcady @ Boon Keng
About Sophiyanah David
Sophi, a seasoned copywriter specialising in Singaporean real estate and property, is one of the minds behind 99.co's informative articles. Like her colleagues at 99.co, Sophi is dedicated to keeping you informed about the ever-changing world of real estate so you can find your forever home. When off the clock, you can find her giggling and kicking her feet as she reads her romance novels, watching anime - if FMBA is not your fave, she might fight you (but you'll probably win) and looking up latest skincare trends.
Looking to sell your property?
Whether your HDB apartment is reaching the end of its Minimum Occupation Period (MOP) or your condo has crossed its Seller Stamp Duty (SSD) window, it is always good to know how much you can potentially gain if you were to list and sell your property. Not only that, you'll also need to know whether your gains would allow you to right-size to the dream home in the neighbourhood you and your family have been eyeing.
One easy way is to send us a request for a credible and trusted property consultant to reach out to you.
Alternatively, you can jump onto 99.co's Property Value Tool to get an estimate for free.
If you're looking for your dream home, be it as a first-time or seasoned homebuyer or seller – say, to upgrade or right-size – you will find it on Singapore's fastest-growing property portal 99.co.
Meanwhile, if you have an interesting property-related story to share with us, drop us a message here — and we'll review it and get back to you.
Join our social media communities!
Facebook | Instagram | TikTok | Telegram | YouTube | Twitter