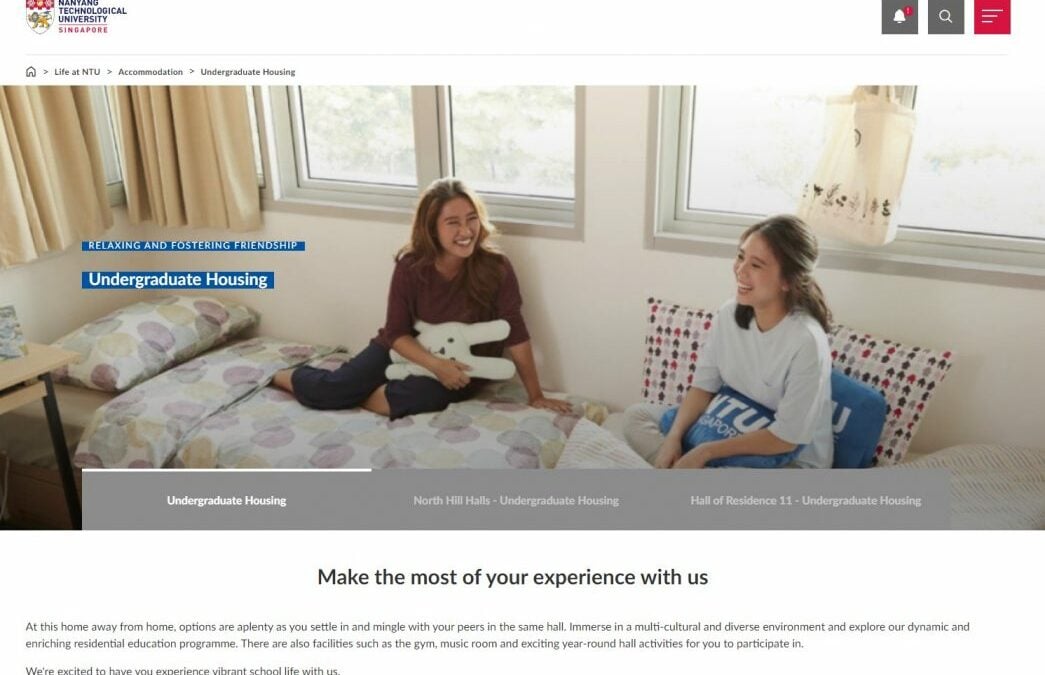 On July 1, news reports emerged where many local and international NTU students failed to secure accommodation at the university hall. Instead, for some senior-year students who applied to extend their stay but got declined this year, they were given till July 15 to vacate their rooms.
In an email to rejected student applicants, NTU explained that there is a limitation to how many students its halls can accommodate due to safety measures from the COVID-19 situation. There is also a need to reserve a number of rooms for COVID-19 isolation and related purposes. Hence, the university had no choice but to reduce the number of student residents who can live on campus.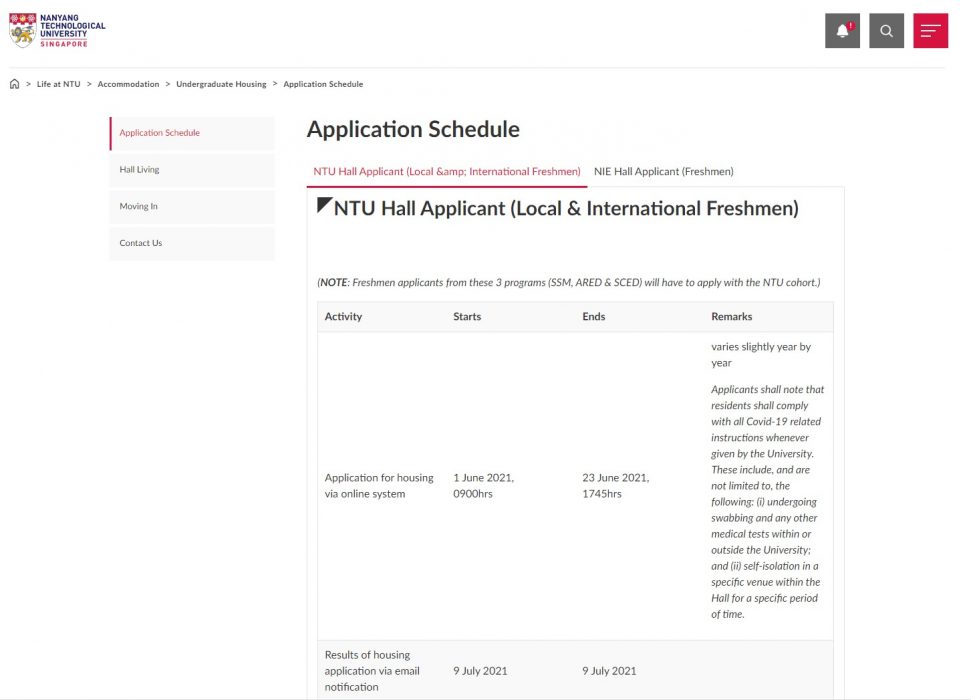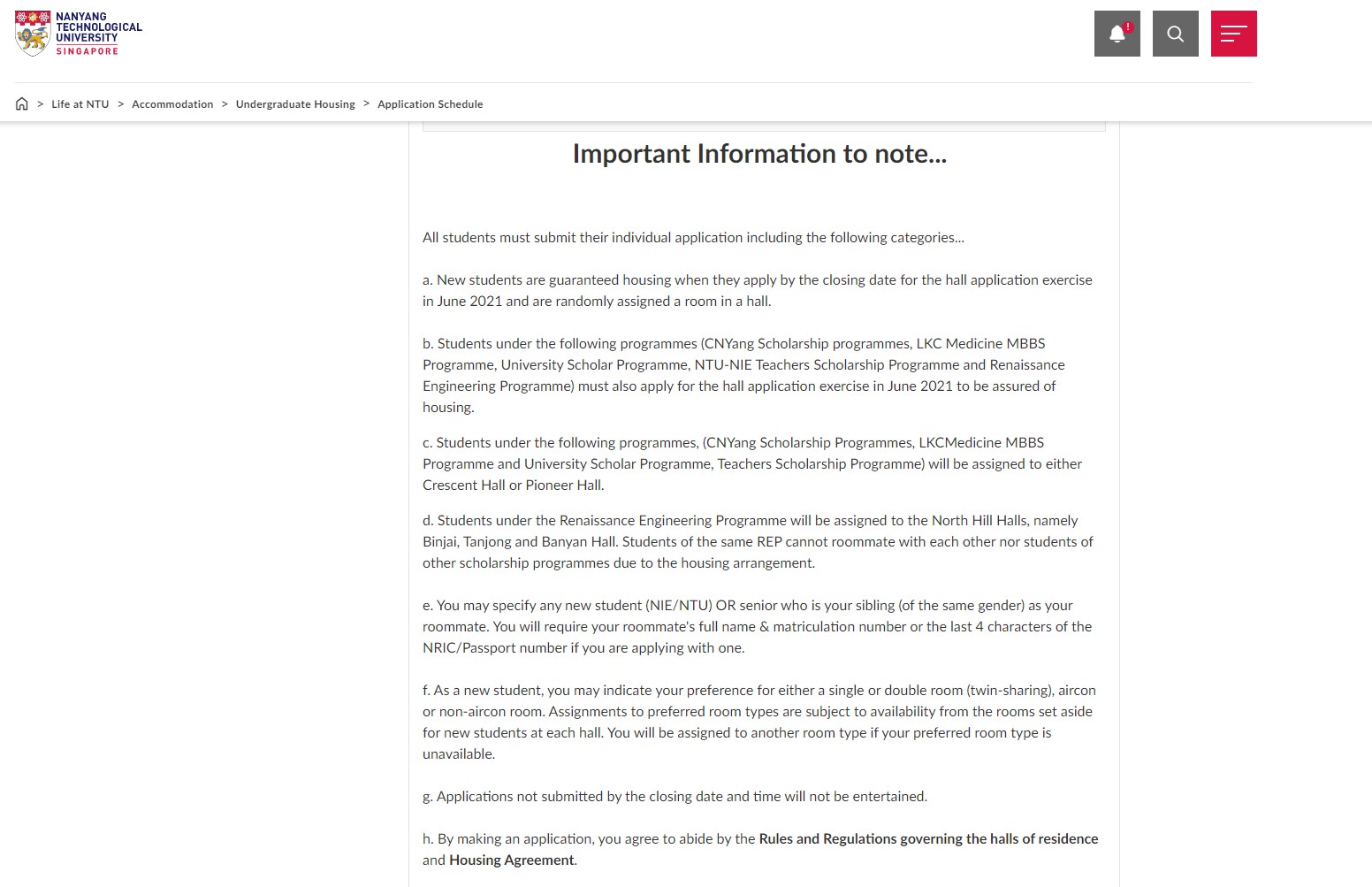 Anyway, since the news broke, many students – local and international – had been scrambling to find alternatives.
In a Telegram group called "NTU Homeless" with 6,600 members (at the time of writing), more than 90% of affected students who responded to a survey (761) are either international students (48.4%) or local students who take more than an hour to get to campus (45.9%).
Some even formed a petition requesting NTU and its Office of Campus Housing to reconsider the THOUSANDS of students impacted by this sudden notice. In total, NTU accommodates 14,000 vacancies across 24 halls of residence every year,  but judging by the backlash, it's definitely a significant reduction this year.
According to the petition, students affected include:
1. INTERNATIONAL STUDENTS
2. Year 2 Students who were guaranteed two years of Hall stay
3. Students who achieved the high/highest ECA point allocation (9 points)
4. Students who were on the Recommendation Lists to represent their halls
5. Students who performed vital roles in their respective ECAs and Hall activities with the promise of a return the following year
Already, at the time of writing, there have been more than 5,400 signatures.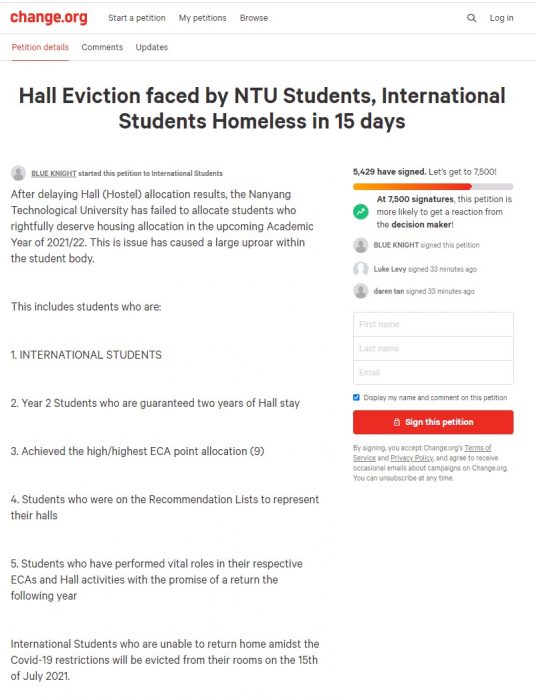 Media reports shared that the university is reviewing whether more students could be allowed to stay on campus despite the COVID-19 restrictions, so expect more updates in the next few days.
Most likely if they do ease and allow more accommodation spots, there will have to be a prioritisation system – say, international students without alternative housing (eg. no next-of-kin to live with), students under scholarships, freshmen students, senior students with high ECA points and/or students with registered home addresses by farthest distance from NTU.
Meanwhile, the university has a link on its site for students to consider off-campus accommodations, which includes Westwood hostel at Jalan Bahar, D'Arena serviced apartments at Upper Jurong Road and short-term stay hostels/backpacker inns via Agoda and Trivago.
99.co understands that NTU students pay between S$265 (twin-sharing room with no aircon) to S$605 (single room with attached bathroom and aircon) for on-campus accommodations, which includes utilities. All student applicants must first pay a non-refundable fee of S$16.05 in order to be eligible.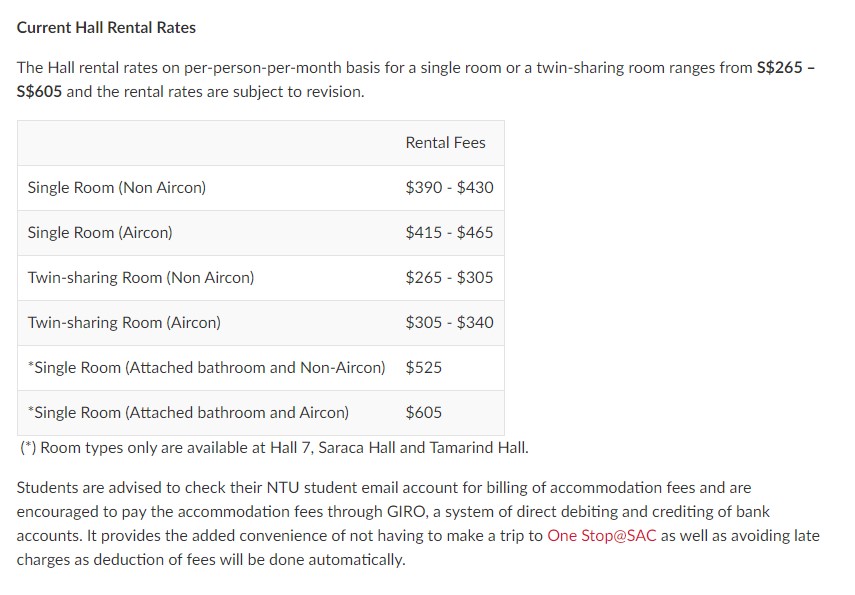 One possible way to alleviate the financial pain for students seeking alternative accommodations off-campus is to look into the possibility of one-time financial support. The Ministry of Manpower did just that in March last year when Malaysia announced it would bar citizens from going overseas or foreigners entering the country due to COVID-19.
What MOM did was to provide an allowance of S$50 per Malaysian worker per night for 14 nights (S$700 per worker) to Singapore companies so they could pay for temporary accommodations to house their affected Malaysian workers.
Perhaps a similar initiative in some form can be explored if NTU isn't able to allow all affected students to secure on-campus accommodations. With some form of temporary reprieve, at least to last for the first few months until the COVID-19 situation stabilises (and more on-campus halls can be released), students can begin looking for possible alternatives without the fear or anxiety of losing out financially or being disappointed again.
A quick check on 99.co rental listings around the NTU area (Boon Lay, Jurong West) show one-room rentals of between S$350 to S$800 per month, with some allowing for room-sharing between 2 to 4 pax.
Most of these rooms do not include air-con but are fully furnished with a fan, a wardrobe, utilities and Wi-Fi. Some do allow air-con use but at an additional monthly charge of S$100.
There are also listings for whole-unit rents, starting from S$600, including a Lakeside 1-bed condo for S$950 a month.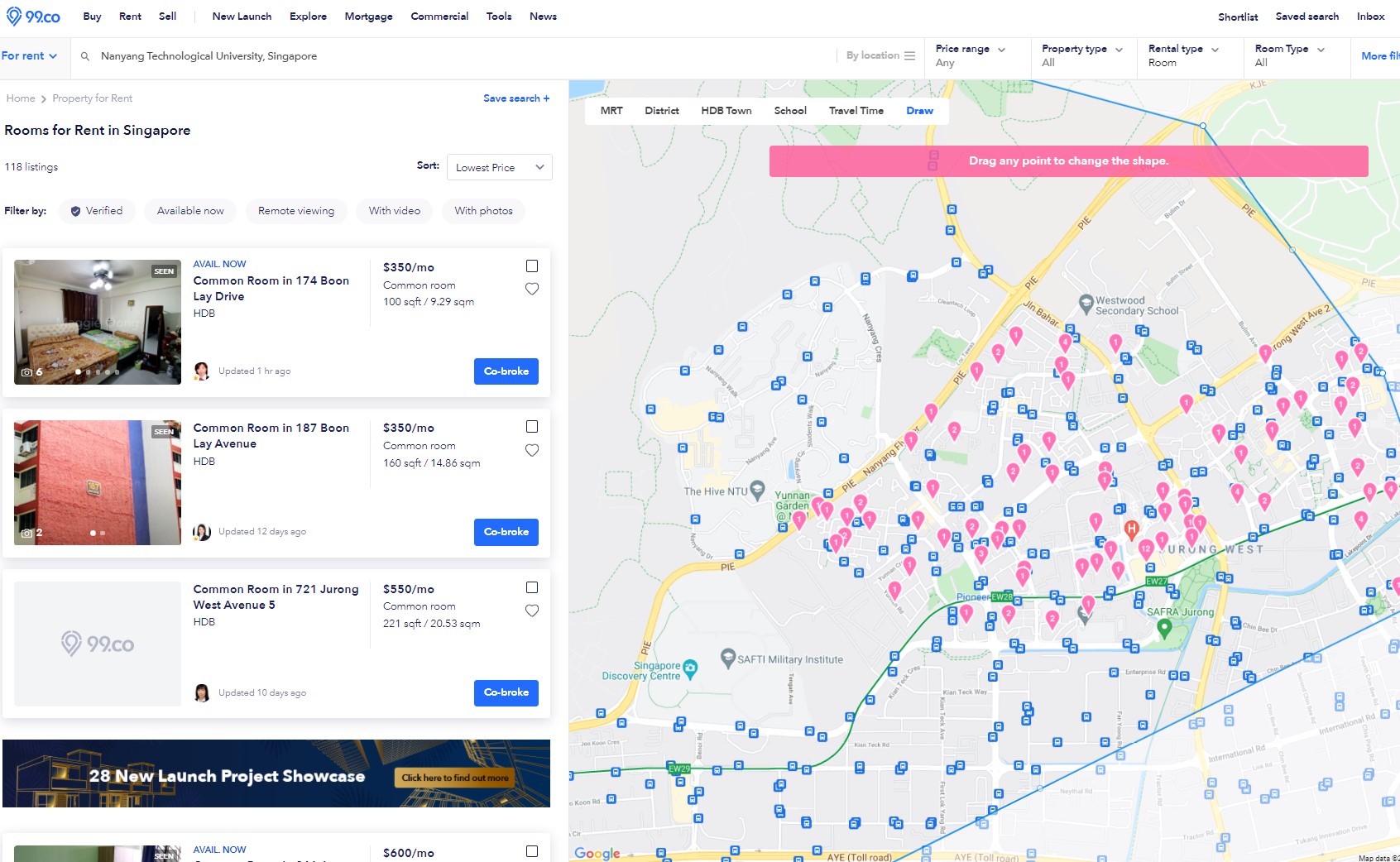 The advice, for now, is for affected students to wait over the next one to two days for the Office of Campus Housing to email them with information on whether their application still has a chance (for on-campus accommodation). But it doesn't hurt to do some research and formulate a backup plan just in case.
–
What will you do if you're an affected student, drop us a comment below or via our Facebook post. 
If you found this article helpful, 99.co recommends How to Pick a Rental Unit When You're a Student and 5 Best Rental Units for Foreign Students in Singapore. 
Looking for a property to buy or rent? Find your dream home on Singapore's largest property portal 99.co! If you have an interesting property-related story to share with us, drop us a message here – we'll review it and get back to you.