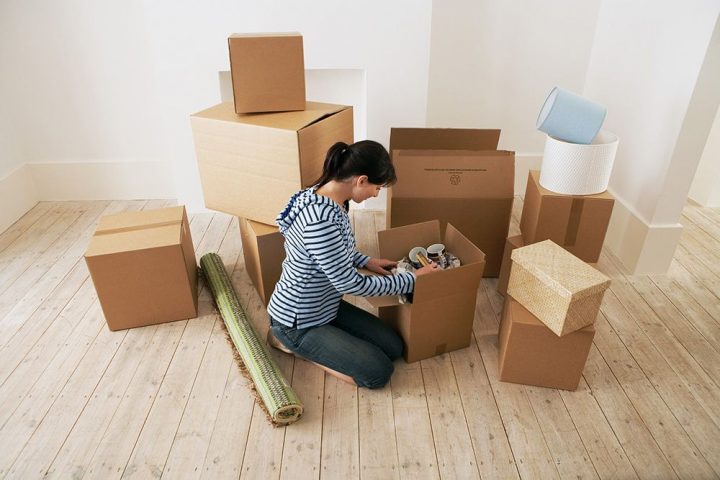 (Credits)
Want to rent an apartment of your home, but don't have a huge budget to work with? In this article, we teach you 5 negotiation tactics which you can use to score the rental of your dreams at a cheaper price. With these tricks up your sleeve, you'll (hopefully) be able to get a good bargain!
#1: Present the perfect "report card"
The idea is to present yourself as an ideal renter who would never cause your landlord or apartment-mates any kind of trouble. How do you do this? Have all your paperwork prepped and ready to go, show that you've always paid your past rent payments on time, and seal the deal with glowing letters of reference from previous landlords.
What if this is your first time renting? You won't be able to show your landlord your past rental records – but a good credit score can help prove you're trustworthy. And although you won't have letters of reference from past landlords, you can still get your buddies whom you stayed with in college to vouch for you.
#2: Don't search too early
Which do you think a landlord prefers: a renter who's ready to move in immediately, or a renter who says they can only start renting three months down the road? The former, of course!
Landlords will never let their apartments sit empty if they can help it – so to avoid being "penalized", don't start your search for apartments too early. Two to four weeks before your current lease expires should work nicely!
#3: Do your homework
Once you've identified the rental apartment of your dreams, it's time to find out how it compares to the other properties in the vicinity. Pour yourself a glass of wine, sit down in front of your laptop, and spend a few hours trawling through property portals.
Basically, you'll want to make a list of apartments in the same neighborhood, and look at how much these are going for. If you can show your landlord (or your landlord's agent) that similar apartments in the area are renting for less, then you might just be able to score yourself a discounted price.
#4: Offer to pay upfront
Here's something that all landlords love: security. If you're angling for a cheaper monthly rent, offer to pay a large chunk of rent upfront, sign a longer lease than usual, or extend your termination notice. This signals to your landlord that you're serious about renting their apartment, and that you won't up and leave after a few months. Bearing this in mind, they just might concede and agree to a reduced rental fee.
#5: Hold your cards close to your chest
In other words: play hard to get. This entails: no squealing when you're viewing the property, no gasping "OMG I LOVE IT!", and no putting in an offer on the spot. When you show that you're that interested, right off the bat, you're essentially giving all the power to the landlord. Regardless of how much you try to negotiate later on, they probably won't budge – simply because they're secure in the knowledge that you're in love with their flat, and you'll probably rent it regardless of whether you get a discount.
Find the rental unit of your dreams today at 99.co!
If you found this article helpful, 99.co recommends 7 rental hidden costs: is that cheap rental unit too good to be true? and Renting on a budget: What you need to know