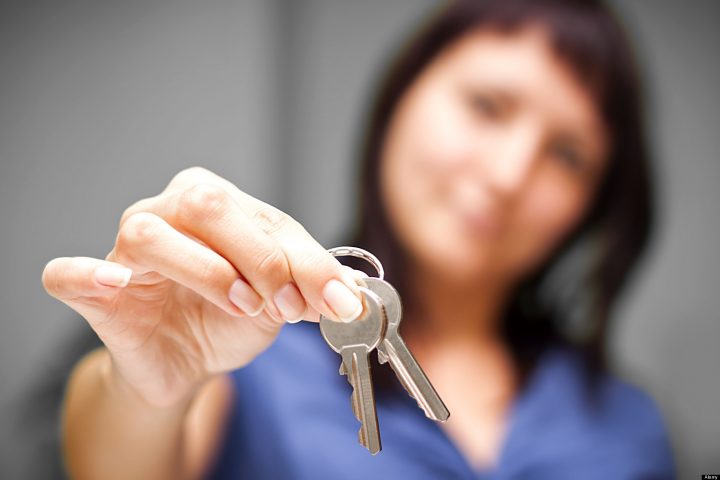 (Credits)
Talk to any young and childless couple waiting for their BTO flat and you'll realise that pretty much all of them plan to rent out a room once they get their flat. But here's the thing – while this might seem like a great way of generating passive income, there's actually more than meets the eye when it comes to renting out your home. Read on to find out more!
Pros of renting out your home
The extra income, obviously! If you're renting out a single room in your HDB flat, you can expect an extra $500 – $900 in your pocket each month. That's between $6000 and $10,800 you're earning in cold, hard cash per year. If you're renting out an entire flat, your income will be even more substantial.
Cons of renting out your home
#1: Unreasonable tenants
We've talked at length about crazy landlords, but on the flip side of the coin, landlords also have to deal with unreasonable tenants. Some constantly leave dirty dishes in the sink. Some might try to run a business (one that may be illegal!) from your home. And of course, there are those who will only deign to pay their rent after repeated reminders each month. At the end of the day, don't expect life as a landlord to be easy.
#2: Lack of privacy
Even if your renter doesn't have any "dealbreaker" habits, you'll still have to contend with the lack of privacy which comes with being a landlord. For one thing, you probably won't want to leave your valuables lying around unattended. Also, you'll have to ensure that you're appropriately attired when you're at home. That means no more watching Korean dramas in the living room in your underwear.
#3: Less than ideal rental income
Last but not least, you might not actually make as much as you hoped you would. Unless your property is located in a fantastic area and you're fending off offers, you'll probably have to fork out extra to accede to requests from your potential tenants. Some might ask you to repaint the room before they move in; others might ask you to provide basic furniture (if you don't already do so). Needless to say, this will eat into your rental income. Don't forget that the rental you earn is also subject to income tax!
Guidelines for first-time landlords
First, let's talk eligibility. Only Singaporean Citizens may rent out their flats; PRs are unfortunately not allowed to do the same. On top of this, you'll have to fulfill the 5 year Minimum Occupation Period (MOP) before renting out your entire flat. If you only want to rent out a bedroom though, you can do so any time.
Second, the minimum rental period for HDB flats or bedrooms is 6 months. Yes, this means that listing your bedroom as a short-term rental on Airbnb is illegal. Don't do it!

Last but not least, there are also certain guidelines about the maximum number of tenants you can have in your flat. For more details, refer to the table below: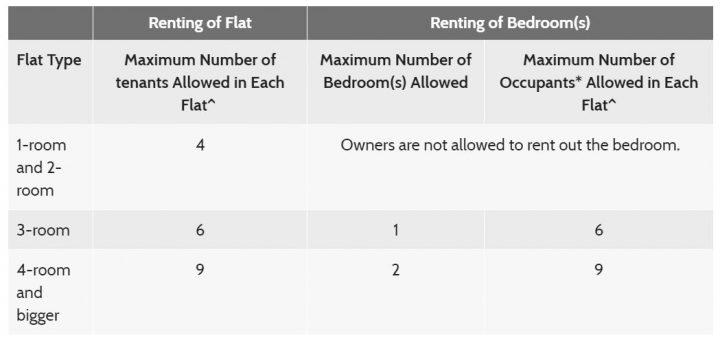 Do note that the term "occupants" refers to both flat owners and tenants. Also, the occupancy cap for 4-room and larger HDB flats will be reduced to 6 persons (instead of 9) from 1 May 2018.
Start renting out your flat today at 99.co!
If you found this article helpful, 99.co recommends The new landlord's guide to subletting your flat and 5 easy ways for savvy landlords to increase rental income.