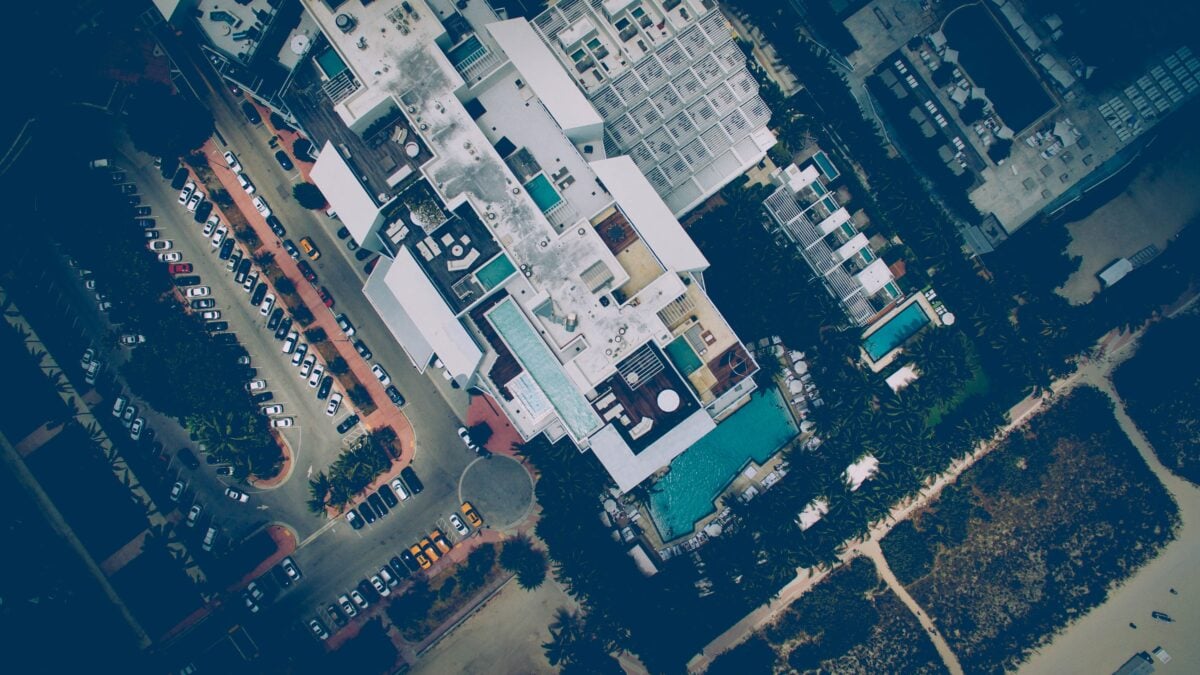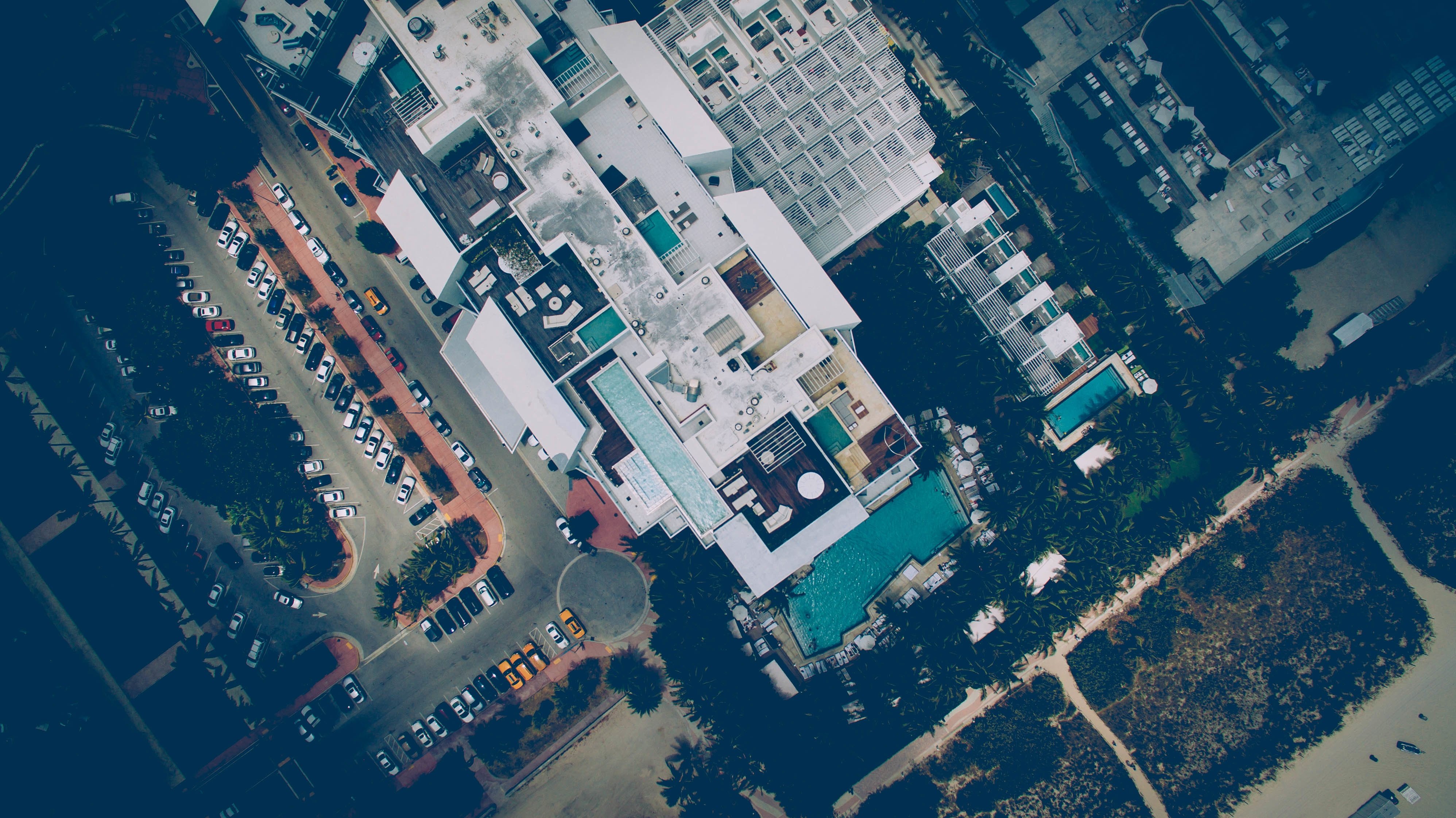 The sizes of apartments in Singapore are shrinking – there's no doubt about that. But just take a look at this round-up of apartments which are seriously tiny, and you'll feel like your place isn't that bad after all. If these folks can live their lives in such cramped quarters of their tiny apartments, surely you can manage with yours!
#1: This 100 square foot apartment in Manhattan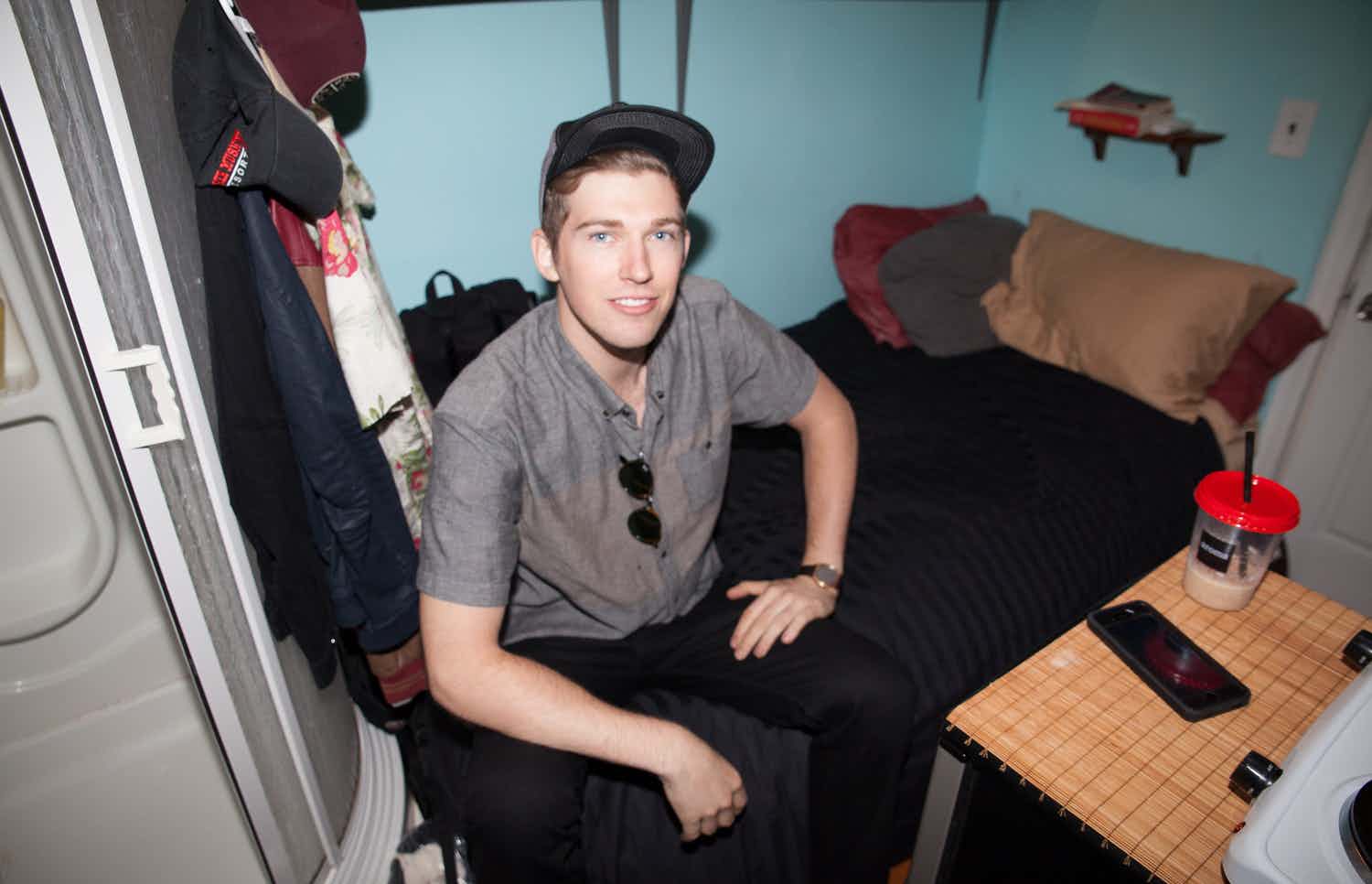 (Credits)
Occupant Grayson Altenberg is paying a whopping US$1,100 per month to stay in this tiny apartment in Manhattan. The upside is that he's just five minutes away from his workplace. The downsides? His toilet is literally beside his bed, and his dining room is a small tray. Kind of ironic, we think, considering how he's a chef!
#2: This 86 square foot apartment in Paris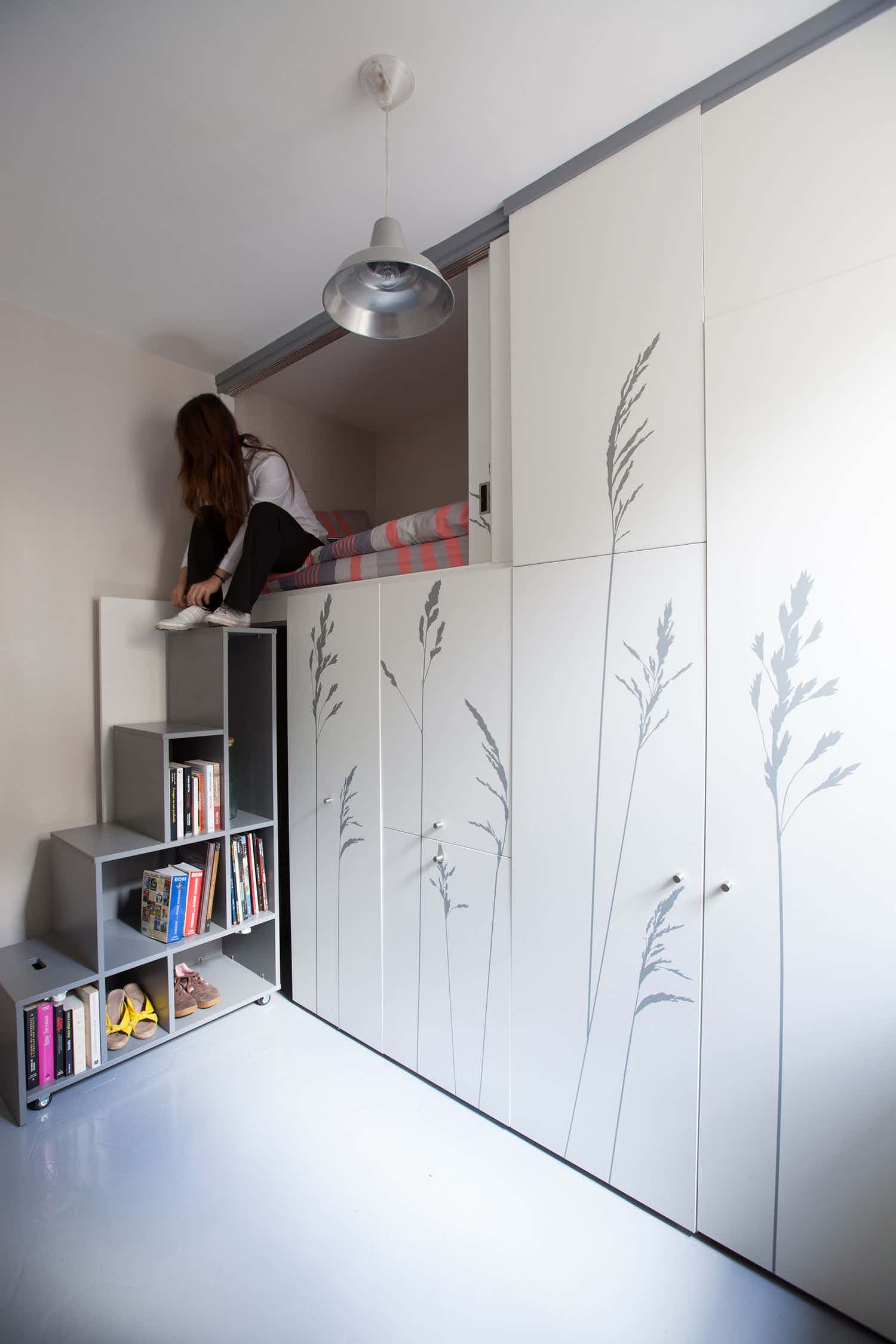 (Credits)
Don't be fooled – the wall of cabinets conceals an entire home. Apart from the bed, there's also a detachable table, a bathroom, and a kitchen (with a tiny window above it!) hidden away. Because the room sits right underneath the roof of the building, it's said to come with some fantastic views.
#3: This 60 square foot apartment in Hong Kong
(Credits)
Property prices in Hong Kong are known to be through the roof, with rental fees that are 35% higher than those in New York City. As a result, citizens have learnt how to make do. In this apartment, an extremely narrow kitchen counter is all the space the mom has to prep and cook meals, and the double-decker bed also serves as a makeshift wardrobe.
#4: This 40 square foot apartment in Hong Kong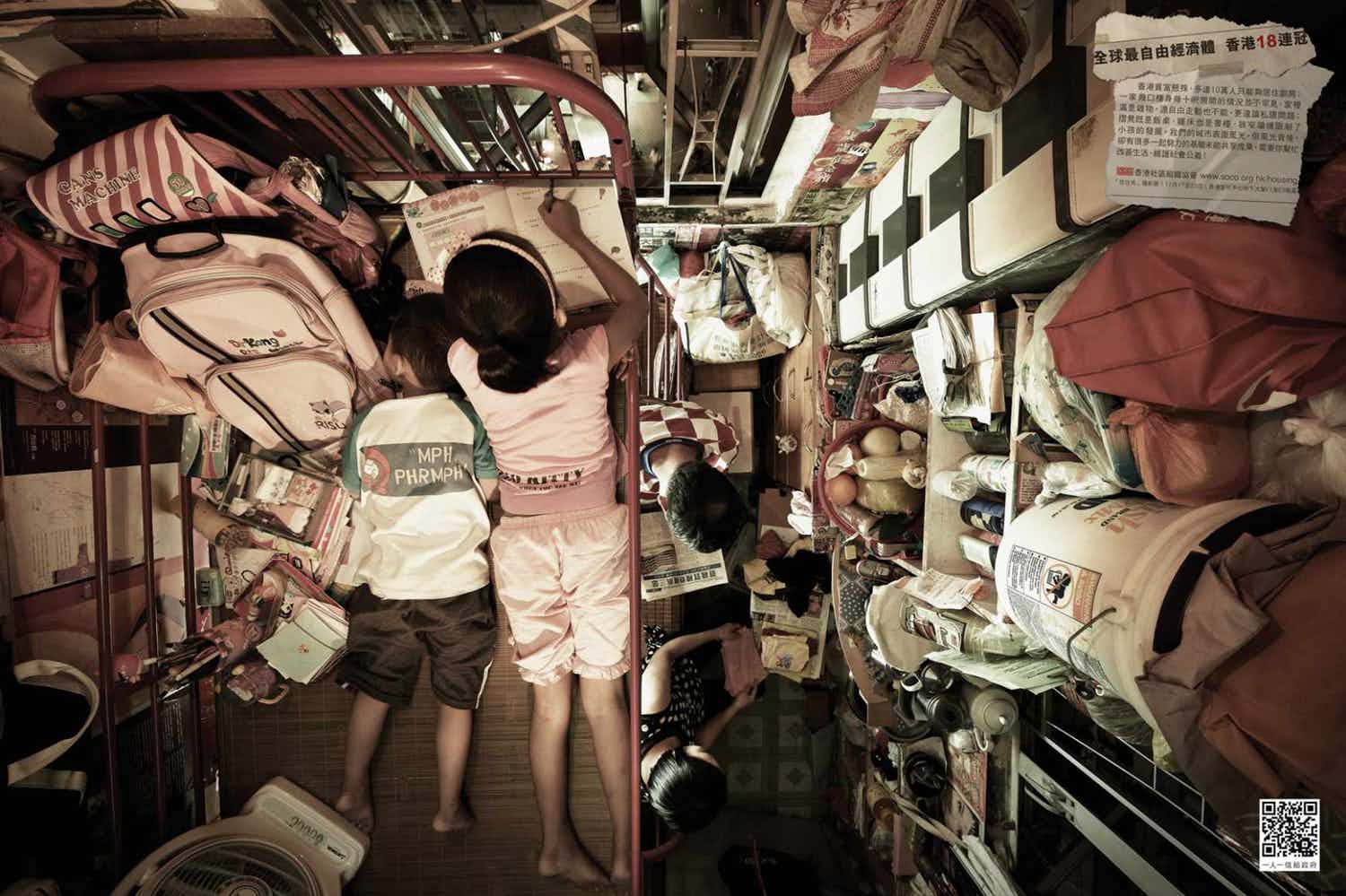 (Credits)
Another apartment in Hong Kong – except this one is even smaller. It's been reported that over 100,000 people in Hong Kong stay in these 40-square-foot apartments, with an average of 2-3 occupants per unit. As you may imagine, most of the city's inhabitants prefer to spend their time in teahouses and cafes, rather than cooped up in such cramped surroundings.
#5: This 36 inch wide apartment in Poland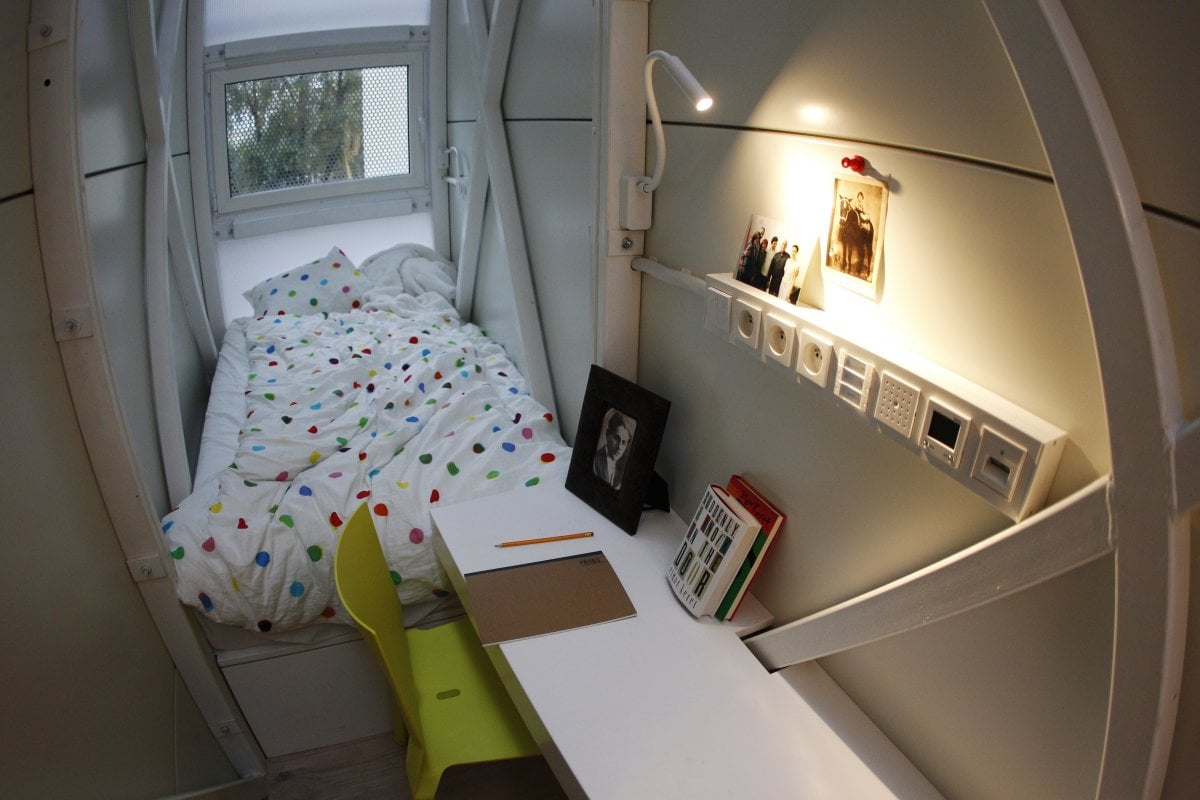 (Credits)
The thought of living in such a confined space might be terrifying to those with claustrophobia, but Israeli writer Edgar Keret manages just fine. Much thought was put into the design of the space, with Edgar wanting to use the apartment to commemorate his ancestors, who died in the Holocaust in World War II.
Moving into a small (well, not so small, now that you've read this article) space soon? Check out our article on how to make moving into a small apartment easier!