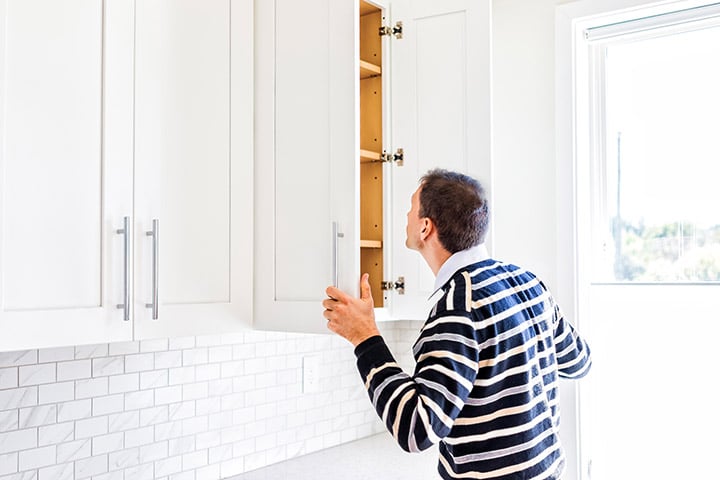 [Updated – 09/04/2019]
So, you've shortlisted a few apartments. That's great! We're sure you'll start your home viewings soon. To make that process more worthwhile, here are five things you should check when you're viewing a property:
1. Community
There's more to viewing property than just walking into a room and feelings its vibe. And to really get to know a place, you must first know its community.
If you get there earlier than your appointed schedule, you'll have time to walk around and survey the vicinity. Check if it has any key amenities integral to your lifestyle.
Don't drive? Take public transport on the day of your home viewing. Then you can gauge your commute time and the distance of bus stops or MRT stations from that place.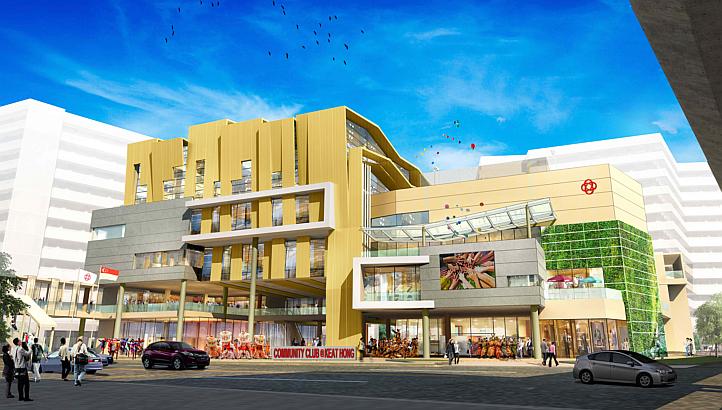 Don't cook? Check if there are any hawker centres or malls close by. Also, if you like exercise or sports, you should check if there's a sports complex nearby. Or, if you're looking at a condominium unit, make sure it has all the equipment you'd like to have.
Have pets? Check if there are any veterinary clinics within a short distance.
Besides these basics, always check for signs of loanshark activity if you're buying a flat. Signs include the presence of CCTV cameras, or one side of a common corridor being strangely bare (the neighbours will keep their things to prevent accidental damage). Also check the stairwell – sometimes, the O$P$ signs are scribbled there instead.
2. Space
An averge viewing is around 15 minutes, which means you'll need to thoroughly inspect the unit within that short period of time. One of the things to first check is how much space is there?
Depending on your needs, rank what you'll need more. A tight walk-in closet or a separate study room? Similarly, choose between having a balcony in a five-bedder versus a larger living room space in a four-bedder apartment.
3. Condition
How well are the pipes, walls, and ceilings holding up? Put your detective hat on and inspect the unit carefully. Remember, this can be your next home. Don't take any chances!
What's the status of the pipes?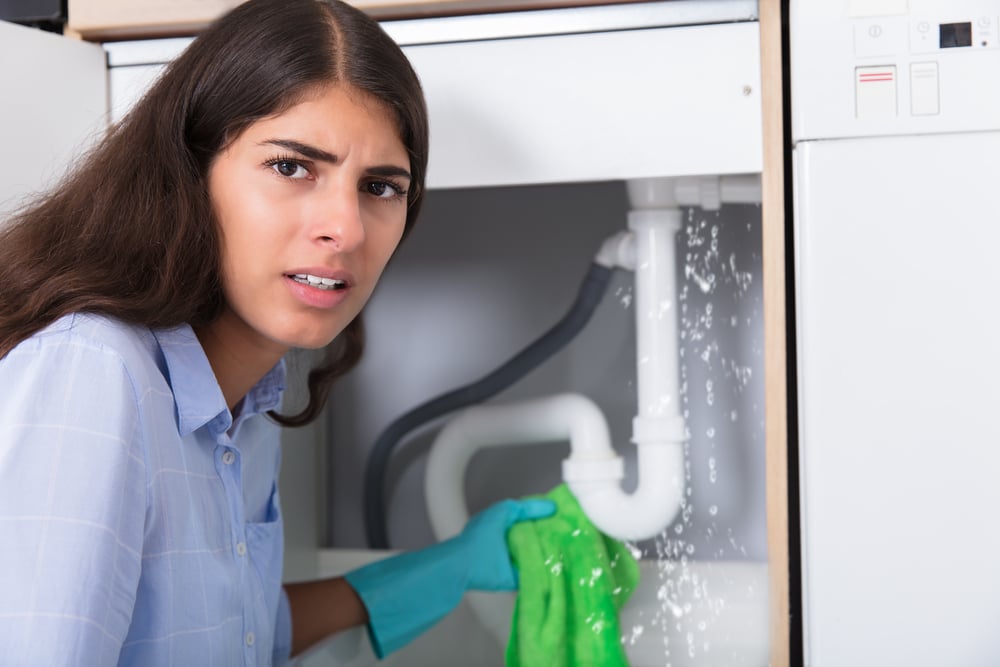 Beauty is only surface-deep, so you might want to put your detective hats on and take a look under the sink. I know, that's a scary place to even look at.
But you'll never know, there might be leaking, moulded pipes underneath those stainless-steel countertops. Such defects could be costly to repair, so better check before you get into something you might regret later.
Also look for any discolouration in the ceiling, such as a line of fresh paint on an older coat. This could be signs of an air-conditioner pipe leak, which has been quickly patched (it will start to leak again later, if it's not fixed).
To the windows, to the walls!
Don't forget to check the windows and walls, as well. North-facing units will catch the scorching sun at its fullest, especially in the afternoon.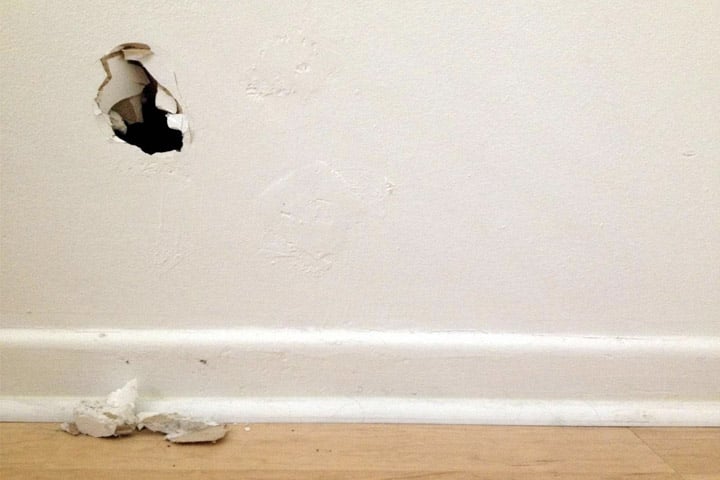 Unless you want to melt in your own sauna, make sure it's largely facing the East or South. Or even its variants – North-East or South-East. And as concrete walls trap heat, East-facing units will trap less heat and cool down considerably quicker.
Also, check if an MRT line is passing right at window level. This may not be a problem, but in some units it causes a loud rattle whenever the train zooms by.
4. Wall sockets
Don't overlook this tiny detail! It may seem insignificant now, but you'll need to really assess the location of the wall sockets.
If you're a typical Singaporean, then you're constantly on your phone or laptop. And a 'crisis' for you can be equivalent to a depleting battery of your device.
Knowing where the plug points are at will help in planning where you'd place your sofas and other furniture. Every bedroom, kitchen, and living room should have a few.
Of course, you can change the location of your wall sockets or use extension cords. But those are messy, which affects the aesthetics and safety of your home. If there are too many wires tangled together, it can be a fire hazard.
5. Price
Most importantly, ask for the minimum selling price. Don't beat around the bush with this one.
It's possible that the seller's minimum is so high that further conversation about the house would be redundant. This is often the case with units that sit on the market for too long.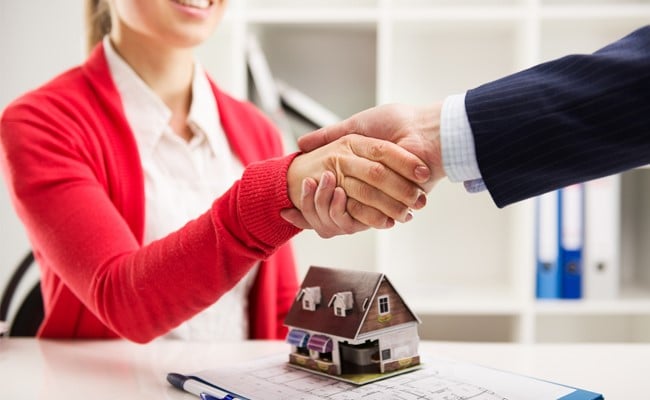 Units that have been on sale for more than three months may be priced too high, compared to surrounding properties of equal value. You can check the 99.co map to see the prices of nearby properties.
Other buyers could have spotted something you didn't, as well (see points one to four). There could be more reasons why it's well-priced, in which case, just be more mindful.
To up your negotation game, you can also check these Negotiation tips to Get the Best Value on your Resale Flat.
What else do you look out for when viewing a home? Voice your thoughts in our comments section or on our Facebook community page.
Looking for a property? Find the home of your dreams today on Singapore's largest property portal 99.co! You can also access a wide range of tools to calculate your down payments and loan repayments, to make an informed purchase.
About 99.co
We are a property search engine with the overarching goal of building a more transparent and efficient property market. We are working towards that future by empowering people with the tools and information needed to find a place to live in the best way possible.
Looking to sell your property?
Whether your HDB apartment is reaching the end of its Minimum Occupation Period (MOP) or your condo has crossed its Seller Stamp Duty (SSD) window, it is always good to know how much you can potentially gain if you were to list and sell your property. Not only that, you'll also need to know whether your gains would allow you to right-size to the dream home in the neighbourhood you and your family have been eyeing.
One easy way is to send us a request for a credible and trusted property consultant to reach out to you.
Alternatively, you can jump onto 99.co's Property Value Tool to get an estimate for free.
If you're looking for your dream home, be it as a first-time or seasoned homebuyer or seller – say, to upgrade or right-size – you will find it on Singapore's fastest-growing property portal 99.co.
Meanwhile, if you have an interesting property-related story to share with us, drop us a message here — and we'll review it and get back to you.
Join our social media communities!
Facebook | Instagram | TikTok | Telegram | YouTube | Twitter