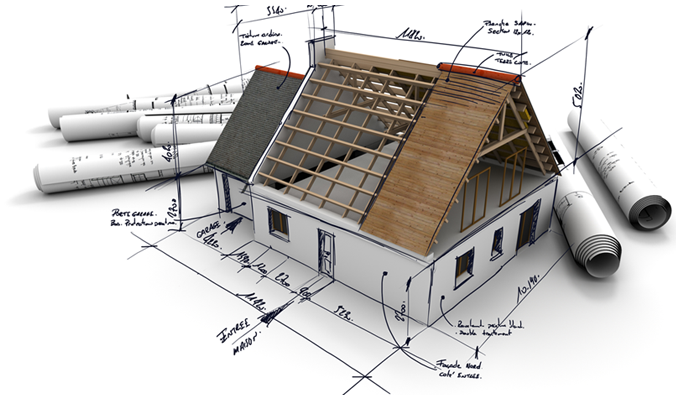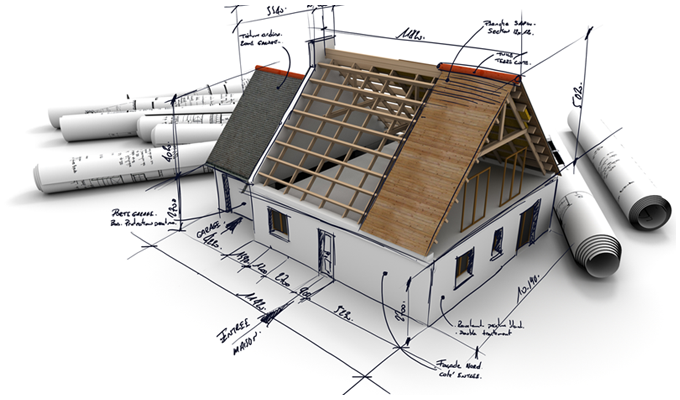 Ever heard that story about this great, reasonable landlord who safe-keeps your security deposit and readily gives it back the moment the lease ends and you move on to a new home? Yeah, neither have we.
Seriously though, on a scale of one to exasperating, we get an uncanny number of stories of tenants being tricked out of their security deposit by "fair wear and tear". So to this end, we decided to write this guide to help you avoid that nasty surprise when your lease ends.
Fair wear and tear – what's this all about?
Probably the greyest area of the entire rental process, the concept of fair wear or tear remains horribly misunderstood.
In most rental contracts, tenants are required to pay up for damages, except those caused by "fair wear and tear", with clauses such as this:
"At the expiration of the Tenancy to peaceably and quietly deliver up to the Landlord the said premises in like condition as if the same were delivered to the tenant at the commencement of this Agreement, fair wear and tear excepted provided that the Tenant shall take all reasonable measure to ensure that any damages, defect or dilapidation which has been or at any time shall be occasioned by fair wear and tear shall not give rise to or cause or contribute to any substantial damage to the premises."
Fair wear and tear refers to damage or deterioration by reasonable and ordinary use of property. i.e. If you break your landlord's stuff, you pay up – but if its natural deterioration, it's not your fault.
Now here's the problem – what's considered fair and what is reasonable is open to a whole lot of interpretation. While some minor marks on a table may seem to be fair wear and tear by your standards, the landlord may very well see it as an abomination, and charge you 600 bucks for some obscure maintenance service he so generously handpicked for the job.
So how do you protect yourself from a landlord who will reason that a squeaky door, a slightly stained carpet, or a floor with minor scratches constitute reason enough to deduct a thousand -some dollars of your security deposit?
Essentially, there are two ways to go about this: Prevention and mitigation.
Prevention (I)
Often, when you move into a new place, it is not in impeccable shape. There may be a squeaky door, some scratches on the furniture, the couch may be a little saggy already, and the shower tiles could have some stains.
And while you may be fine living with the state of the apartment, you sure are not willing to pay for such "damages" when you leave.
Bottom line: get fastidious on this one, take pictures when you move in and document everything! You cannot overdo attention to detail.
Mitigation (II)
We know, if you are currently facing a landlord who is withholding your security deposit, the last thing on earth you want to hear is someone telling you, "you should have taken precautionary measures a few years ago". So, let's move on. If you can't get around it, at least make sure that you are not being ripped off when all the "troubles" are being fixed.
If a landlord is being difficult with giving back the security deposit, you can bet on it that he will  overcharge you for the services to fix it too. This is where you take charge, and offer to arrange the service yourself. This may save you a significant amount of money.
To make things easier Page Advisor has done us a favour, digging into their transaction data to find the average prices for some of the most commonly overcharged services in the landlord's notebook. Here we go
1. General Move-out cleaning: S$300
For a medium-sized standard 3-bedroom apartment (and if it is not too disgusting), general cleaning will leave a S$300 hole in your wallet. So really, if your place is in fine shape, a one-day clean can save you quite a lot of money here.
2. Mattress cleaning (Queen/King sized bed): S$55
Your landlord might demand thousands for replacing a mattress that has a water stain. If it is a minor issue, you can have your mattress cleaned for S$55 (prices may rise slightly with more severe defilement).
3. Furniture damage (Touch-ups and varnishing): S$150 – S$200
Again – landlords may sometime demand thousands to replace entire sets of furniture just because there is a scratch. Scratches in wooden tables or kitchen top marks may require repairs such as touch-ups and varnishing will set you back between S$150 and S$200.
4. Toilet seat replacement: S$70
Depending on the seat cover one choses, prices vary between S$60 and S$280. For a standard unit you should pay about S$70. Or if you're someone who likes taking matters into their own hands and fixing things yourself, a quick search online will get you a toilet seat for about S$30.
5. Electrical repair (fridge, washing machine, dryer, aircon): S$58 upwards
While this too depends on the brand and the scope of the damages, the cost for fixing one of these can be as little as S$58 dollars.
6. Painting: S$950, for medium-sized apartments
Painting in Singapore is no joke, and if you need the job done well, prices will start at about S$950 for a medium-sized apartment. Overall cost will depend on factors such as the size of your flat, the type of paint, and the time* at which you want the job to be done.
*Painting jobs done during the weekend tend to be more expensive than those done on a weekday. Evidently, this is something you can save on substantially.
7. Carpet cleaning: S$68 – S$280
Prices vary between S$68 and S$280, depending on both the size and material of the carpet.
8. Scuffed marble floors & marked wooden floors: S$2 – S4 per square feet)
Regular maintenance for scuffed marble floors starts at around S$2 per square feet, while markings in wooden floorings can be taken care of for between S$25 to S$45 per square meter.
9. Sofa damage (from stain removal to reupholstery): S$350 – S$3300
Naturally, the quality and design of the sofa will factor into the price of its repair. That said, prices start from S$350 for a 1-seater synthetic leather sofa, and can run up to S$3300 for a 4-seater full leather sofa.
10. General plumbing: S$30
If no parts need replacing, and no special equipment is required this should not cost you more than S$30.
11. General handyman: S$30 – S$300
As with most services, anything that requires a handyman will start from at least S$30 – S$50, thus we would generally advice renters to try to take pictures and clearly describe the issue to the handyman to get a rough quote before having him turn up.  You wouldn't want to have the handyman turn up only to find out that you are not willing to pay an extra S$100 to straighten up your framed art.
Cost of workmanship (including the above mentioned turn-up fee) ranges from S$30 for changing a lightbulb and S$80 for changing a tap to S$150 for installing a water heater tank.
Maybe you could change that lightbulb yourself to save some money.
12. Furniture removal: S$50 – S$150
This is one where many renters would get caught – thinking that they should choose to leave behind great furniture for the landlord or the next tenant that would otherwise go to waste, and instead of disposing or selling them.
Landlords might charge tenants for furniture left behind, even if good ones (and even if they don't end up disposing them sometimes). Movers charge between S$50 to remove a table set or a couch set, to S$150 for standard furniture for a 2-bedroom apartment. 
If you're renting a HDB flat, you can contact your local town council for bulky item removal. The best part? It's free!
New launch alert! Welcome to Grand Dunman
About 99.co
We are a property search engine with the overarching goal of building a more transparent and efficient property market. We are working towards that future by empowering people with the tools and information needed to find a place to live in the best way possible.
Looking to sell your property?
Whether your HDB apartment is reaching the end of its Minimum Occupation Period (MOP) or your condo has crossed its Seller Stamp Duty (SSD) window, it is always good to know how much you can potentially gain if you were to list and sell your property. Not only that, you'll also need to know whether your gains would allow you to right-size to the dream home in the neighbourhood you and your family have been eyeing.
One easy way is to send us a request for a credible and trusted property consultant to reach out to you.
Alternatively, you can jump onto 99.co's Property Value Tool to get an estimate for free.
If you're looking for your dream home, be it as a first-time or seasoned homebuyer or seller – say, to upgrade or right-size – you will find it on Singapore's fastest-growing property portal 99.co.
Meanwhile, if you have an interesting property-related story to share with us, drop us a message here — and we'll review it and get back to you.
Join our social media communities!
Facebook | Instagram | TikTok | Telegram | YouTube | Twitter