Only got a $500k budget, but want to buy a luxurious house? The good news is, you can get something beyond a five-room flat. The bad news is, you may have to look outside Singapore. Here's what you can find in nearby cities:
"Why so expensive?" is one of the most common complaints by Singaporeans, when they want to buy a property; and that's like every two weeks, judging by the crowds at recent condo new launches.
The issue is not so much the price itself, but the financial situation of said folks. Our population boasts a large number of big middle-class aspirants, whose median household salary standing at about $9,000 or thereabouts. These folks already have a property (likely an HDB flat) that they call home, and they have spare cash to invest.
Cash to spare for a second property, but not much
Couples who earn at or slightly above the median amount see the opportunity to buy their second property. That being said, many find out that what they can afford (i.e. what banks are willing to loan them) is often not enough for their ideal condo in Singapore.
Some couples, in the meantime, go one step further by seeing their second property as a chance to escape this sibei-stressful country and start a new life aboard while renting their HDB out for passive income. Alternatively, an overseas property may also serve dual-purpose as a holiday home and an income opportunity while they continue living in Singapore with less stress.
So, is the grass greener on the other side?
To answer this question, we've done a comparison on the private properties (e.g. condos) that S$500k can get you in Singapore and arguably four of the best cities within eight hours' flight of SG so you can make a better decision or, at least, dream more realistically!
First, let's take a look at home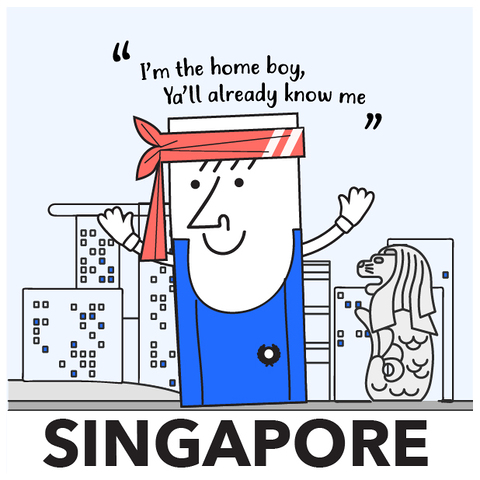 PSF price (City centre): S$2,326
PSF price (Outside of city): S$1,223
What you can get: A new-ish condo unit under 400 square feet in an "out of central" location… on a 60-year lease.
Did you know that, just 16 years ago, you could have comfortably gotten yourself a two-bedroom leasehold condo with just half a million dollars?
Things are different now as private property prices have more than doubled during this time period. But, if you're willing to settle for a condominium with only a 60-year lease, then you have an option in The Hillford.
As the first condo sold with a 60-year leasehold title, the 281-unit project was branded as Singapore's first retirement resort when it launched back in 2014. Demand was red-hot; ALL units were sold out on the first day of launch.
Currently, there are several units for that project listed for sale on 99.co. If you're seeking a 99-year old condo, some units at under 400 square feet occasionally pop up. But slim pickings overall, unless you're willing and able to increase your budget to S$600k or more, which is when choices really open up. (Tip: You can get a financial boost if you have a fully paid up property.)
Verdict: Unless you're confident a S$500,000 condo unit meets your needs, you should consider increasing your budget or do something else with your money.
City #1: Melbourne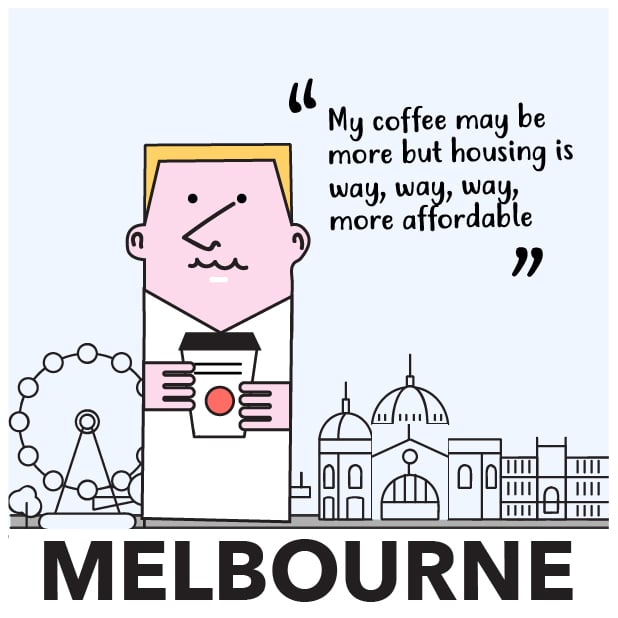 PSF price (City centre): S$832
PSF price (Outside of city): S$673
What you can get: A newly-built 500 square feet one-bedroom condo unit in a prime district within 2km from the CBD
Australia is commonly the first place Singaporeans consider when buying their second property, and with good reason. Not only is its geographical proximity to Singapore advantageous, Australia also considered relatively safe, politically and economically stable.
In the last decade, demand for foreign property in Melbourne has soared, which is no surprise given that it was ranked as the most liveable city in the world for seven consecutive years (from 2012 to 2018).
To curb speculation and rising prices, a law has been enacted that limits foreigners to buying new launch/not-yet-occupied apartments and vacant land. Non-resident foreigners will also require official approval prior to buying residential property in Australia.
If you're still dreaming of kangaroos, koalas and cheap wine despite the hassle, here's what S$500k (AU$530k), excluding taxes, can get you in Melbourne: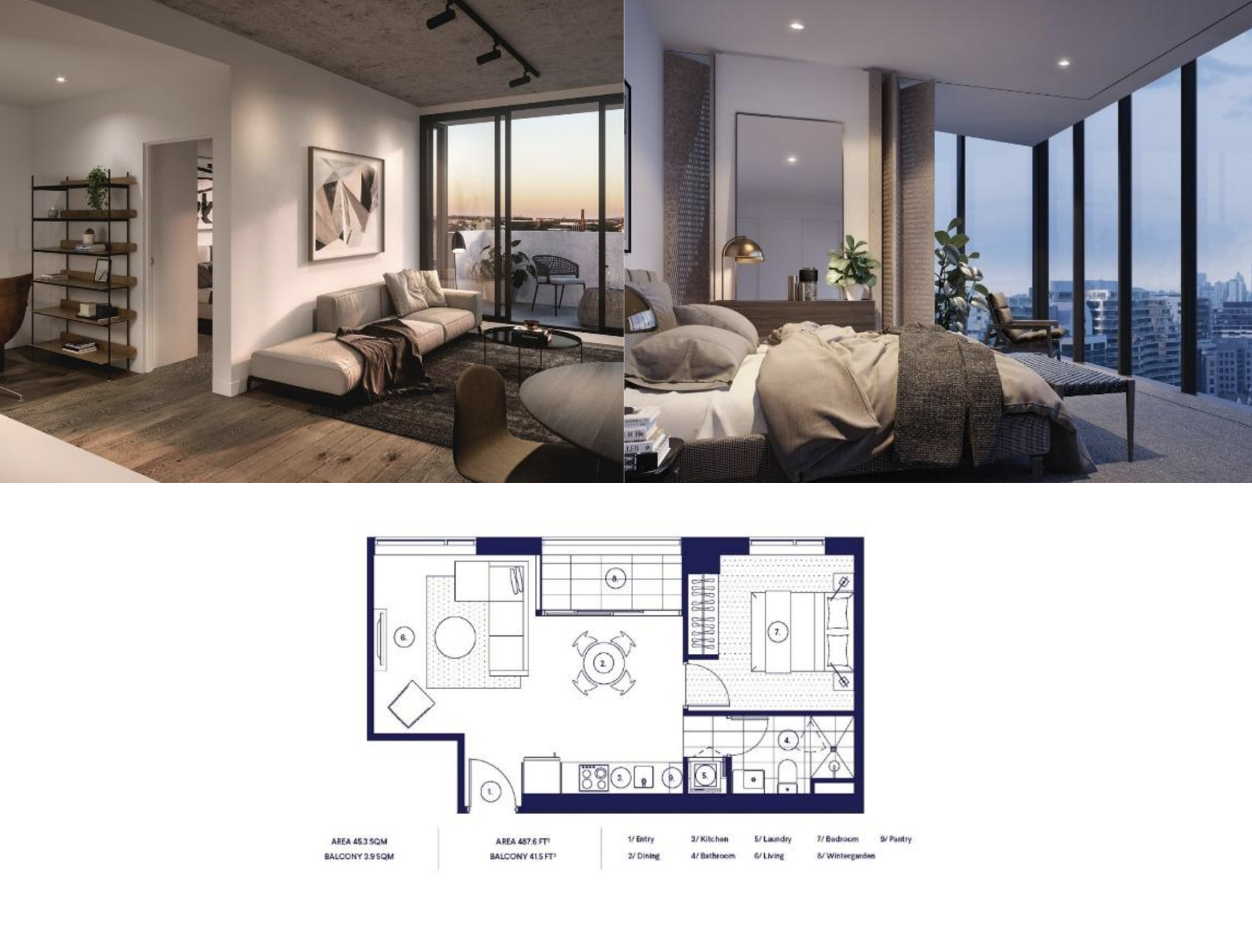 Verdict: Given a unit with similar attributes in Singapore say, in the Newton/Novena area, would cost upwards of S$1 million, it's easy to see why Melbourne is tempting. Not to mention these are upmarket projects with good-looking facilities, too.
City #2: Tokyo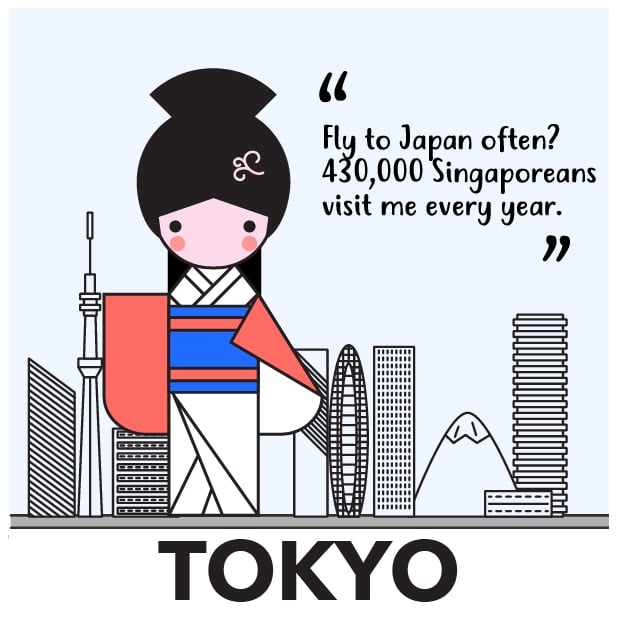 PSF price (City centre): S$1,353
PSF price (Outside of city): S$739
What you can get: A freehold, centrally-located 350 square feet one-bedroom apartment.
So what if you can't speak Japanese beyond "ramen"? Given how over 430,000 Singaporeans visit the Land of the Rising Sun every year, you'd assume a fair number would be dreaming of owning a home there as well.
And here's the best part: For foreigners, there are no legal restrictions, and no need for citizenship or residence visa, for buying property in Japan. All you need to do is provide a written notification to the Bank of Japan within 20 days of purchase.
Now here's what you can afford for S$500k (JPY 38 million) in Tokyo, the capital of the ever-popular Japan: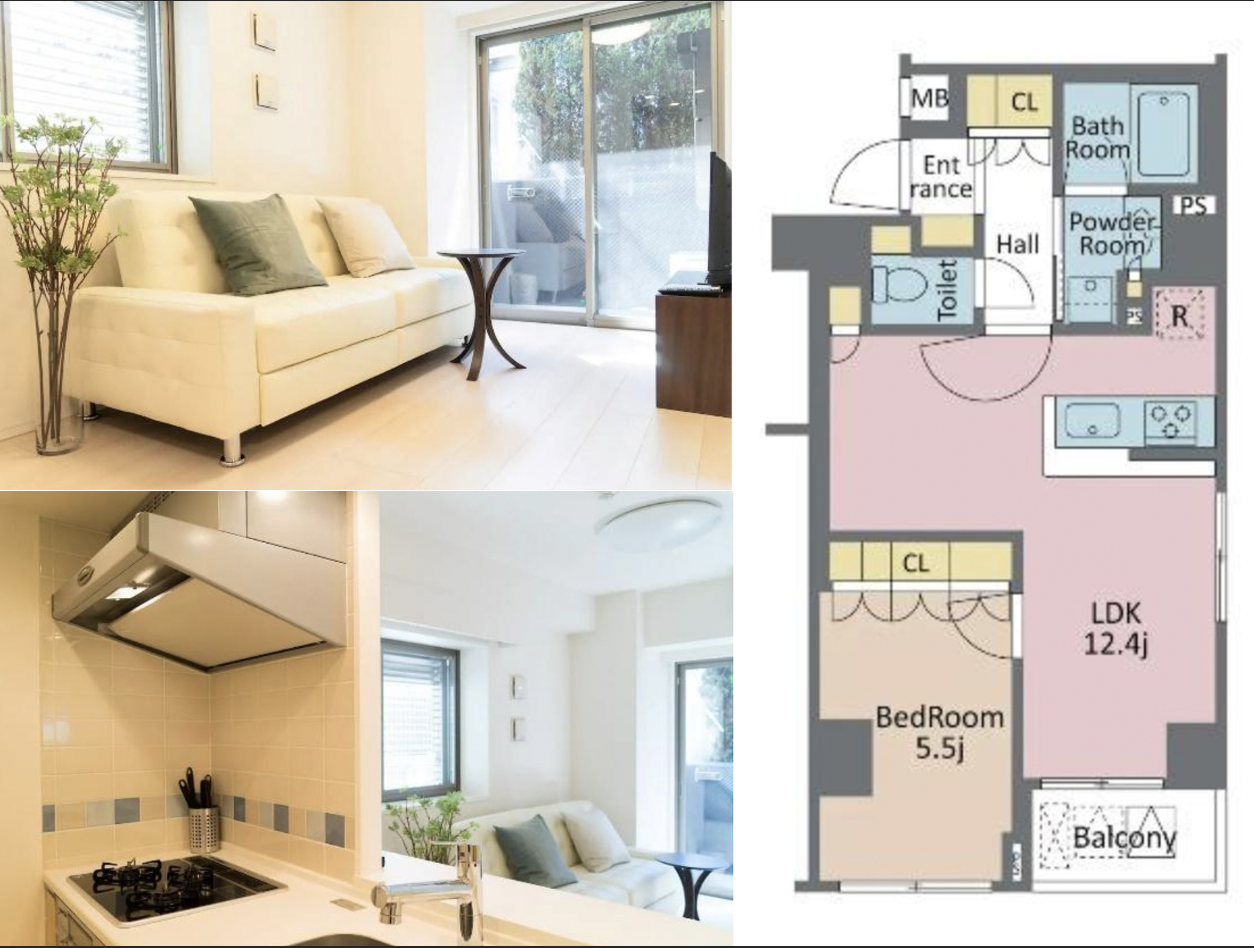 Verdict: At around S$150k cheaper than a Singapore property with comparable attributes (e.g. similarly-sized condo units at D8 Farrer Park), Tokyo properties may also represent a tempting prospect, although these apartments typically don't come with facilities like our condos.
The cons? Japan's negative population growth rate might worry investors. There's also a glut of options at the S$500k-and-below price point in Tokyo (as homes of these sizes are very common), which also translate to greater competition when renting out.
City #3: Taipei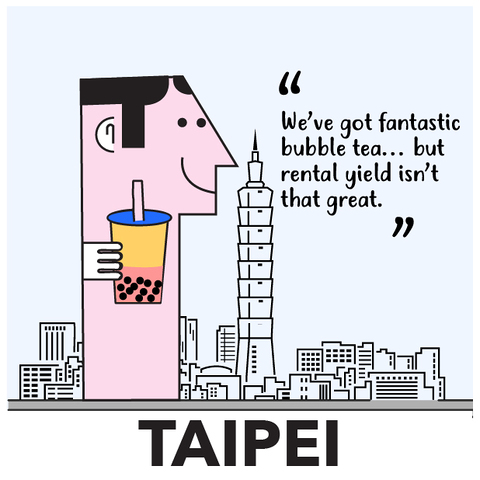 PSF price (City centre): SG$1,457
PSF price (Outside of city): SG$805
What you can get: A freehold 400 square feet shoebox apartment, two kilometres from the CBD
Recently, we hear of Hong Kong investors shunning Singapore for property in Taiwan. But just how cheap are the properties in Taiwan's biggest city, Taipei? Here's the best that S$500k (NT$11.23 million) can get you, with spare change for bubble tea: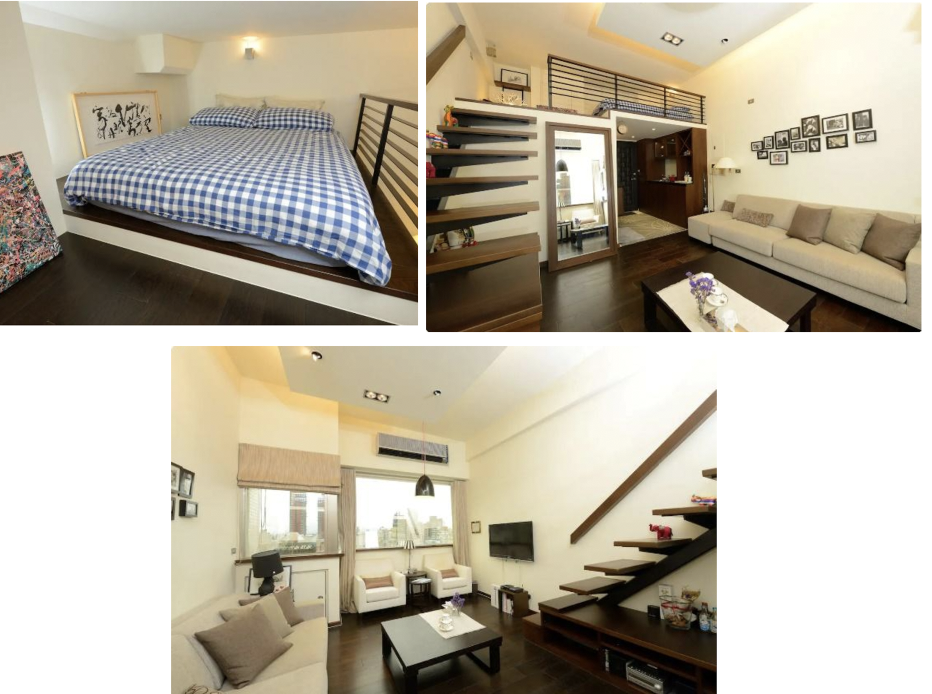 Verdict: There are a fair few apartments in Taiwan that, despite their shoebox size, boast high ceilings that astute owners have turned into lofts. That said, these are often situated within ageing buildings, nor do they come with facilities. A far lower number of expats in Taiwan also means sluggish rental demand and miserable rental yield (sorry, Hongkong investors).
City #4: Bangkok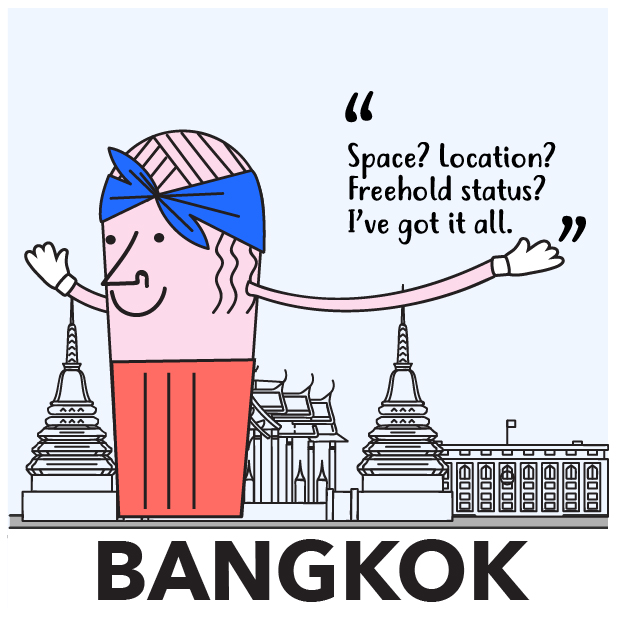 PSF price (City centre): S$668
PSF price (Outside of city): S$318
What you can get: A freehold, two-bedroom luxury condo unit over 700 square feet in the heart of the Bangkok CBD
If you find yourself jetting to Bangkok every fortnight for a shopping and food spree, better buy a house there, right? Better still, there are no restrictions for Singaporeans buying freehold condo units, as long as less than half of the units in the development is owned by foreigners. Here's what S$500k (THB 11 million) can get you: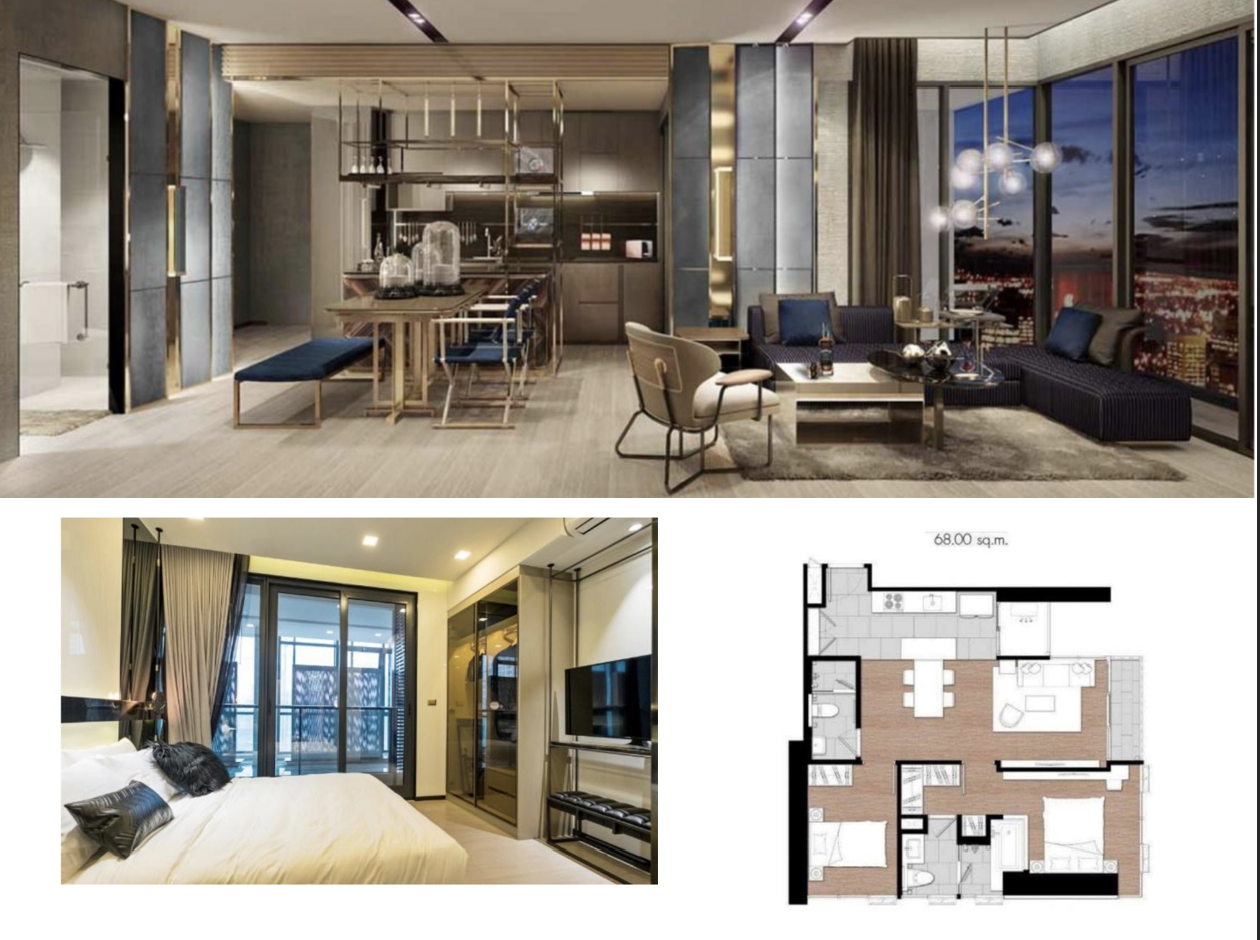 Verdict: Here in the land of Pad Thai, you'll get to live in grandeur, with a luxury freehold property that costs only S$500k. But if you're risk averse when it comes to investments, you might find 2,000 equivalent nights of stay at a Bangkok five-star hotel a much more attractive proposition. You'll get a concierge, either way!
Bear in mind though, there are risks in buying properties abroad
You also need to account for various taxes on foreigners – Singapore isn't the only country with stamp duties for non-locals. You also have to be familiar with the rules and regulations; in some countries, for instance, there's a risk of developers starting projects they can't finish; or agents may not be controlled (they can outright lie in brochures).
Also, if things do go wrong abroad, it can be much more difficult to get legal help. The judicial system there could work very differently from Singapore. As such, there's much to be said for the safety of buying local. Even if it's a little more pricey.
Would you spend a S$500k property budget on a property in any of these cities? Or would you keep your hard-earned cash in Singapore? Voice your thoughts in our comments section or on our Facebook community page.
Looking for a property? Find the home of your dreams today on Singapore's largest property portal 99.co! You can also access a wide range of tools to calculate your down payments and loan repayments, to make an informed purchase.