There's been a considerable bit of hoohah over how the recent changes in income ceiling for HDB BTO flats and housing grant could potentially impact the resale market. 
Industry observers believe that the move could have a positive impact on the HDB resale market. 
Why? This comes with the increased accessibility and potentially higher demand for resale flats. 
The larger pool of buyers could mean that more existing HDB flat owners would be able to upgrade to a private condo moving forward.
But first, let's take a look at the various HDB policy changes throughout the years to find out if there is a correlation between policy changes and home prices in the resale market. 
Policy Changes and HDB Resale Prices: Correlated or Not?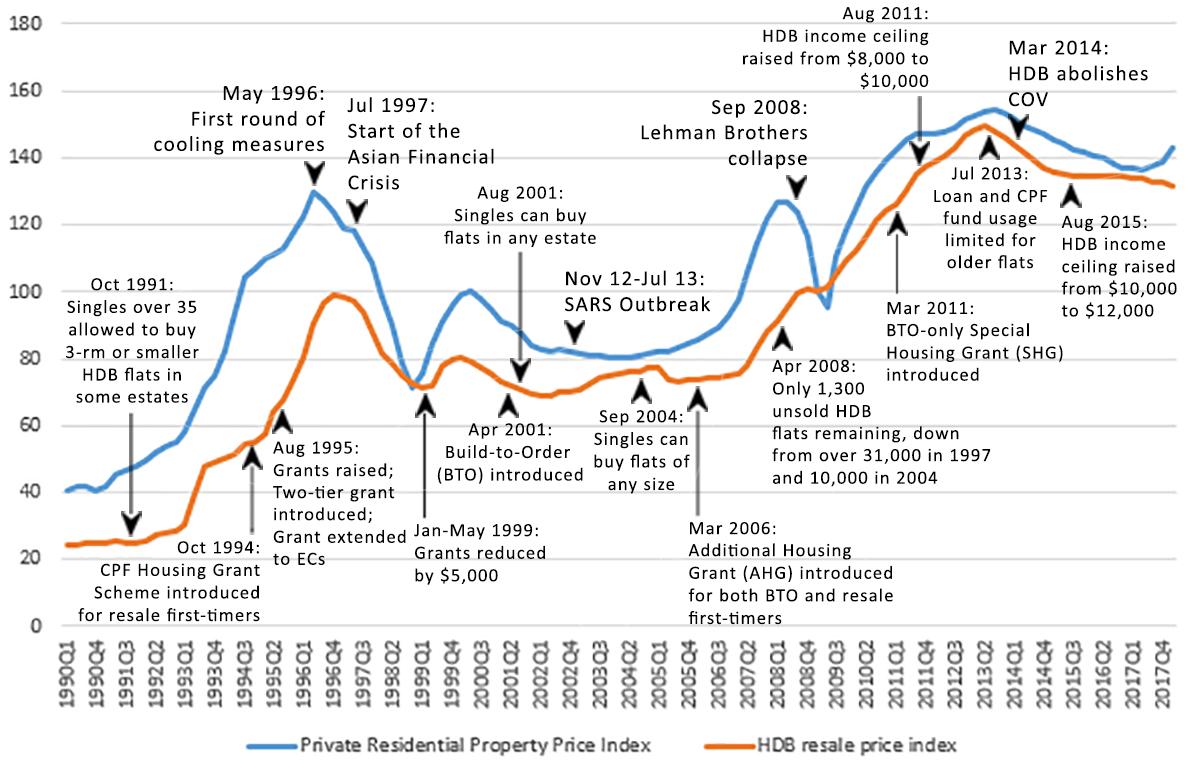 Will the new policy changes really bolster HDB resales? Raising the income ceiling in the past didn't have an effect on prices
Past data suggests that raising the income ceiling for BTO flats and ECs had had minimal impact on HDB resales.
This is as observed in the ceiling revisions that occured in August 2011, August 2015 and September 2019:
When the HDB resale market boomed from 2008 to 2012, an $8,000 to $10,000 income ceiling increase neither accelerated nor slowed the rise of resale prices. 
This boom continued unhindered right up until July 2013…
Until the government announced the tightening of HDB loans and the use of CPF funds for HDB flats with remaining leases of less than 60 years.
This bombshell, along with lower Mortgage Servicing Ratios (MSR) and tighter subletting rules imposed earlier in the same year, reversed the course of the HDB resale market literally overnight. 
Another consequential move was made in February that year to de-link BTO prices from prices of resale flats "to keep the prices of new flats stable and affordable".

March 2014: The govt moves in to further keep HDB prices even more affordable
With resale prices on the decline, HDB abolished the practice of offering cash-over-valuation (COV) in the sale process, eliminating profiteering on the part of HDB sellers.
Conclusion? 
If anything, the regular four-year intervals between income ceiling revision – seem to indicate that the purpose of the measure is simply to keep up with the rising median income of Singaporeans.
While the outcome of the latest policy revisions still remains to be seen, we believe that macro factors such as a low-interest environment, and demand-and-supply factors could hold more sway in determining the course of the HDB resale market than an increase in income ceiling and housing grants.
What do you think will happen to the HDB resale market? Voice your thoughts in our comments section or on our Facebook community page.
Looking for a property? Find the home of your dreams today on Singapore's largest property portal 99.co! You can also access a wide range of tools to calculate your down payments and loan repayments, to make an informed purchase.