Housing developments in Singapore have jumped on the Smart Home bandwagon. More buyers now have ways to control security systems, electronics, and appliances at a touch of their phone. Here are some features that Singaporeans have installed in their homes:
1) Smart Home Assistants
Google Home is an example of a popular smart home assistant. It's a voice-activated speaker powered by Google Assistant, and can run the whole gamut from thermostat control to different forms of entertainment.
Imagine this: You just ended a long day of work and the minute you reach home, you plonk yourself on your sofa, ready to watch Netflix. However, you realise that your remote control is out of reach and you are too comfortable to stand up. You call out, "Okay Google, play Game of Thrones on Netflix". In a few seconds, the episode you were halfway through last night starts playing without you having to get up. How good does that sound? Get yourself a Google Home and you will be able to activate many things around your house by simply speaking.
2) Smart Digital Lockset
Ditch your keys. Switch from the traditional lock to a smart digital lockset for the main door or gate of your household. All you have to do is either key in a PIN number, or tap an access card to unlock it. There are also more technologically advanced locksets that can be unlocked using your fingerprint or facial recognition. Moreover, if security is what is stopping you from making the switch, you can set your lockset to dual authentication mode. Unlocking will thus require both a PIN number and access card. With this setting, it makes it near impossible for thieves to break in and security will no longer be your biggest issue. You don't have to worry about forgetting your keys, rummaging through your bag or being locked out of the house.
3) Digital Peephole Viewer
On top of installing a smart digital lockset for your main door, there are Singaporeans who install digital peephole viewers. With a screen as your peephole, you no longer have to squint your eyes to see who is on the other side of the door. In addition, visibility at night is usually horrible, making it very hard to see who is at the door and whether you should open it. As such, the device has the ability to show you a clearer vision on the viewing screen. Accompanying the peephole is a smart IP camera.
These cameras let residents monitor their homes while they are away. Moreover, there's a monitor sensor that alerts you if there are any suspicious movements such as loitering outside your house. This provides your home with a security defence, allowing you to leave your house with a peace of mind.
4) Mobile Application
In Singapore, you can get your house to be powered by a mobile application. Through the application, you will be able to remotely control most of your electronics and appliances at home. You can control the brightness of your lights, temperature of your air conditioner as well as the water heater. In addition, refrigerators can be linked to your mobile application such that you can be informed on what foodstuff is running low. If you stay in an executive condominium (EC), you can reserve condo facilities as well as pay maintenance fees through the mobile application, making it much more convenient than having to personally go down to the condo office to get the job done.
5) Smart Socket Outlet
These sockets run on Wi-Fi and can be connected to your mobile phone. All you need to do is press a button on your phone screen to turn on and off your power sockets at home. This way, you don't have to worry about whether you left any electrical appliances running when you have already left your house. This also makes it safer as you are at lower risk of finding out that your house is on fire due to a short circuit or whatnot.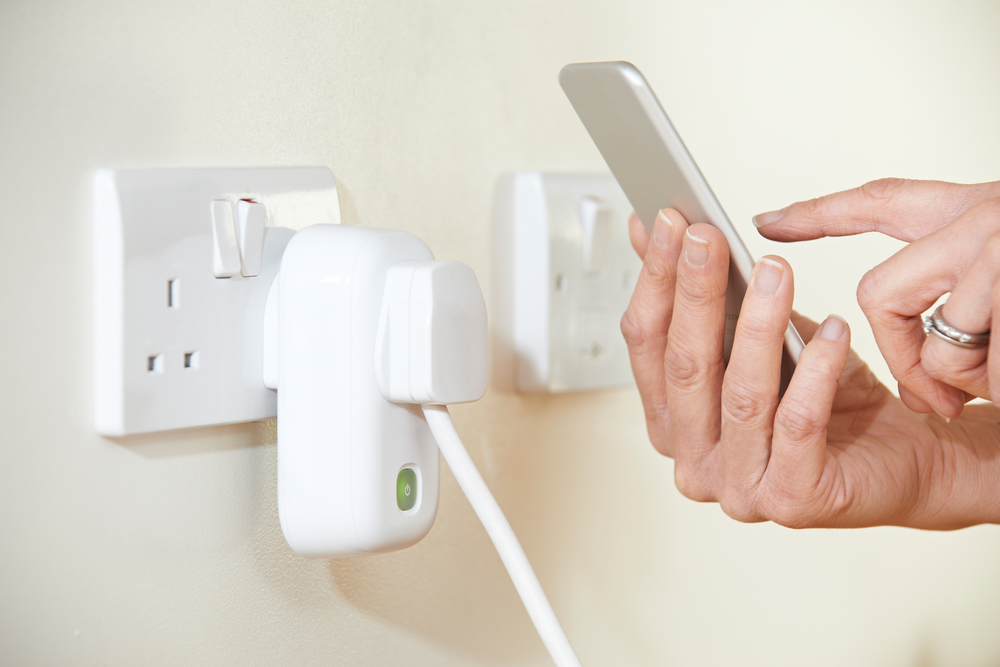 What are some smart features that you will want to have in your apartment? Voice your thoughts in our comments section or on our Facebook community page.
Looking for a property? Find the home of your dreams today on Singapore's largest property portal 99.co! You can also access a wide range of tools to calculate your down payments and loan repayments, to make an informed purchase.