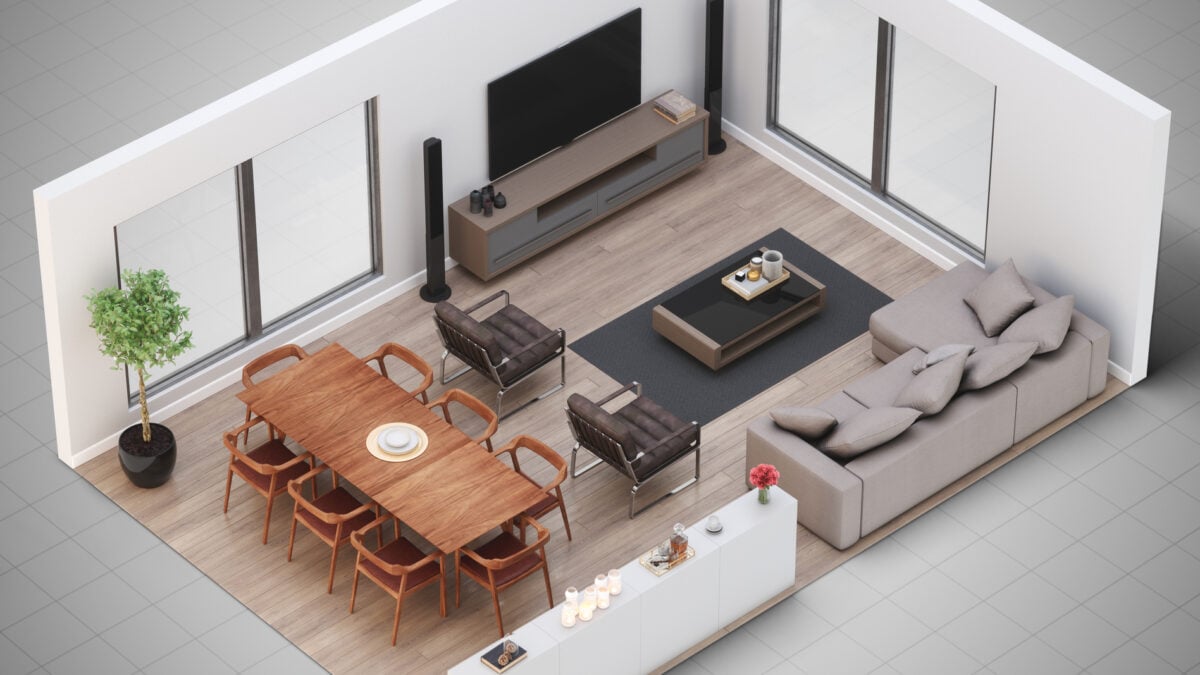 4 reasons it's getting harder to find a good compact-unit property investment
Compact-units are a popular way for new property investors to get started. It's easier to qualify for the (smaller) loan quantum, and it's not as capital intensive. The problem however, is availability: the number of good compact units are limited, and will probably diminish further. For those who want to invest in these units, "wait and see" probably isn't the best idea. Here's why:
1. Due to recent URA guidelines, there won't be as many compact units in non-central Singapore
The Urban Redevelopment Authority (URA) doesn't want Singapore to be in the same situation as Hong Kong where the housing situation has spun out of control and they now have cage houses the SPCA would consider cruel to poultry, let alone people.
To ensure Singapore doesn't head down that road, the URA has capped the number of compact units allowed per development. This new restriction will apply outside of the Core Central Region (CCR) (read about it here)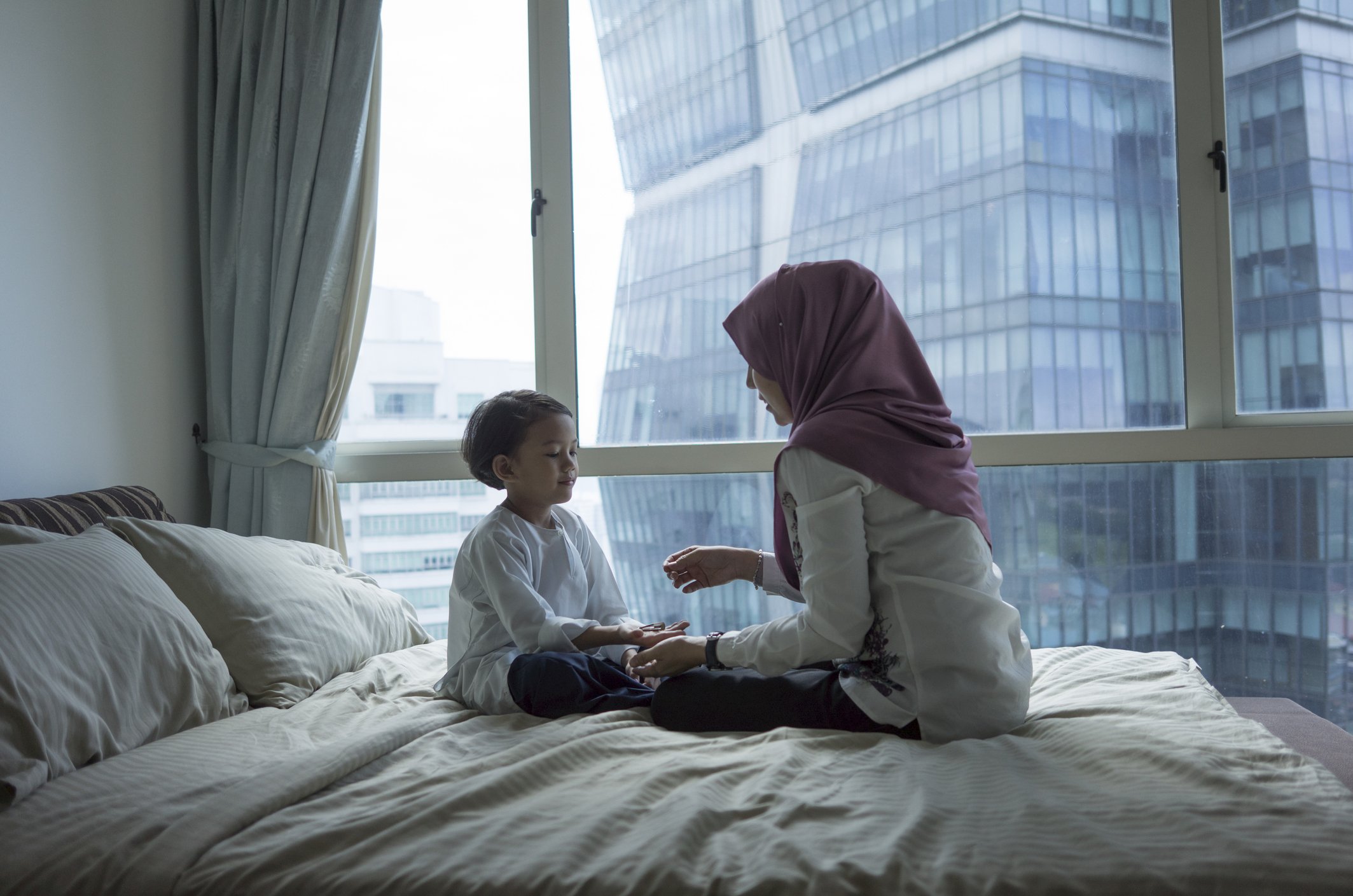 From January this year, the maximum number of units in any condo is the total Gross Floor Area (GFA) divided by 85 square metres. (The previous limit was total GFA divided by 70 square metres).
This means the floor area of apartments in new launches is set to increase, while the total number of units in each development is likely to decrease. In the following areas, the limits are even tighter, with the limit being total GFA divided by 100 square metres:
Telok Kurau – Jalan Eunos
These restrictions means it will get much harder to find compact units outside the CCR going forward. The new guidelines will make it more harder for property investors looking for an investment – larger units will require greater cash outlays.
Also, the compact units that are available now probably won't be up for grabs for long. Which leads us to mention…
2. Compact units often get snapped up faster than other unit types
Another reason for the low availability is just how quickly these units get sold. Based on 99.co records, compact condo unit transactions in 2009 stood at around 177. By end 2018, the number stood at 609 – a 244 per cent increase.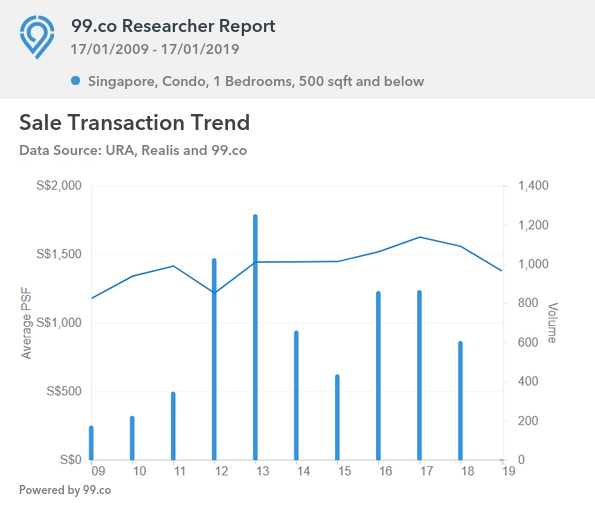 Compact units remain popular because they're the entry point into property investment. This is compounded by the tighter loan restrictions that have been imposed since 2009: we now pay at least an additional five per cent for the down payment, loans are restricted by the Total Debt Servicing Ratio (TDSR), and so forth. For most Singaporeans, compact units still remain within reach, whereas bigger condo units would require them to save and wait for many more years.
As such, competition for these units can be intense; they're usually the first to be snapped up in showrooms, and compact unit listings don't linger for long. You will need to closely track the best developments, and act fast at the launch or when a listing pops up (you can use filters to specifically look for compact units on 99.co. Just select "one bedroom" or properties 500 square feet or under).
3. Not all compact units are equal, and there's intense competition for the good ones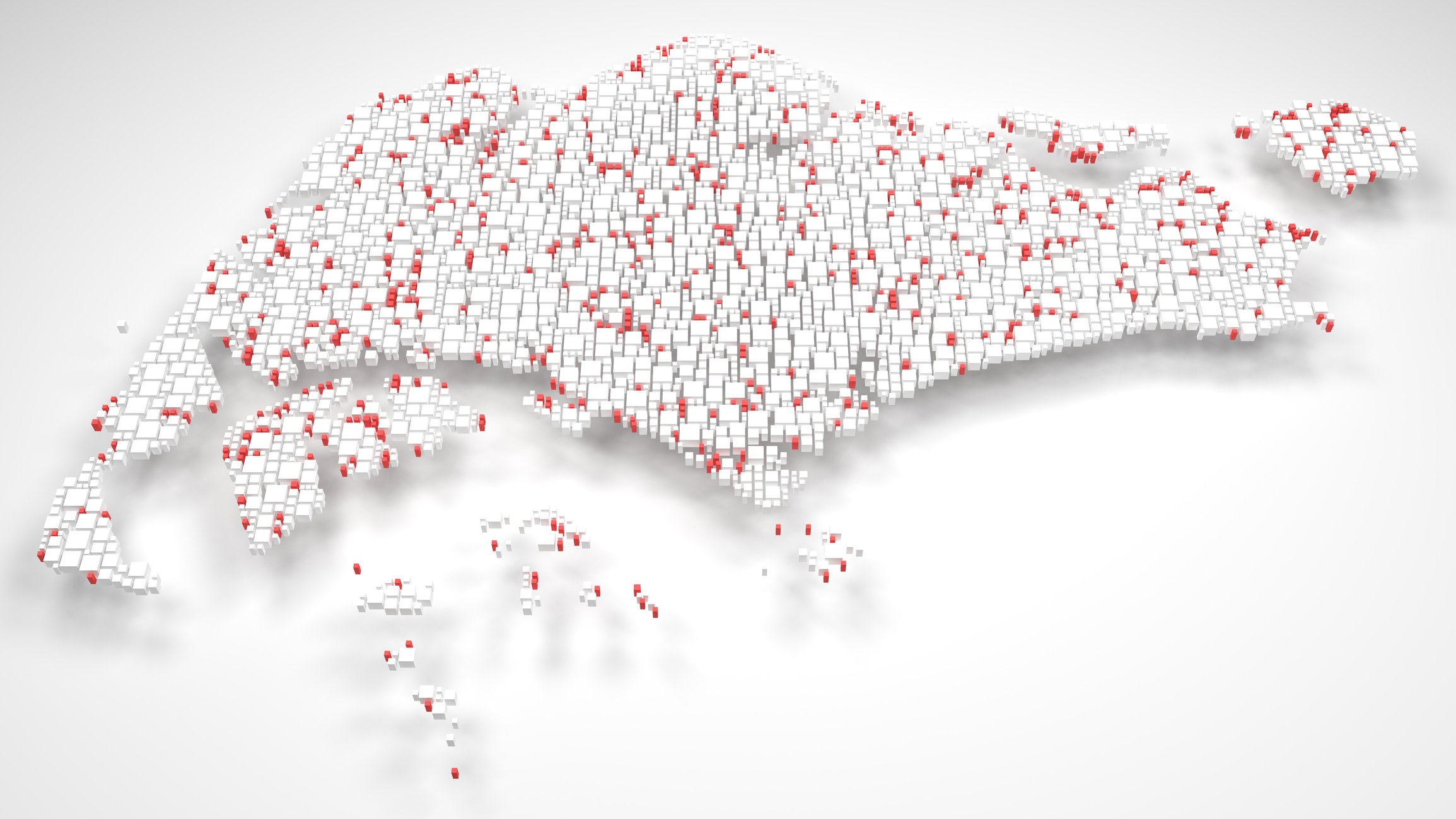 That said, not all compact units are great. This is especially true in heartlands areas, where resale flats can give some compact units serious competition. It's possible for some resale flats to offer cheaper rental than compact units, while offering a bigger space.
For example, in Tampines, a compact-unit at condos like The Trilliant may rent for $1,200 per month. Yet, resale flat rentals in the area  can go for as low as $900 per month, which offer the same, if not more, living space.
For a compact property investment to do well, you will need to check that it's significantly differentiated from other heartland properties for rent. That means the facilities need to be good condition, has to be closer to certain key amenities, or have that "luxury factor" that makes it more than just a space with a bed.
One potential spot for these increasingly rare units is the upcoming The Florence Residences. The development comes from the en-bloc of Florence Regency, and is notably close to the Kovan MRT station. It's also reasonably close to the Kovan Market and Food Centre, and places like Chomp Chomp and Nex in next door Serangoon.
Also unusual, about 60 per cent of the units at Florence Residences are compact units! This is something you're not likely to find further down the road, so get ready for a big rush when the units are available.
4. Contrary to popular belief, there are home buyers fighting for these units too
It's a common misconception that compact units are in demand only among investors, who want to rent them out. Actually, there are groups of homeowners who desire these units as well.
For example, foreigners who will be living in Singapore for some time, but cannot afford a full-blown condo, will often gravitate toward affordable compact unots. Likewise, lifelong singles, as well as partners who live together but won't have children, also like compact units – the small size is not too detrimental, and they can enjoy condo facilities.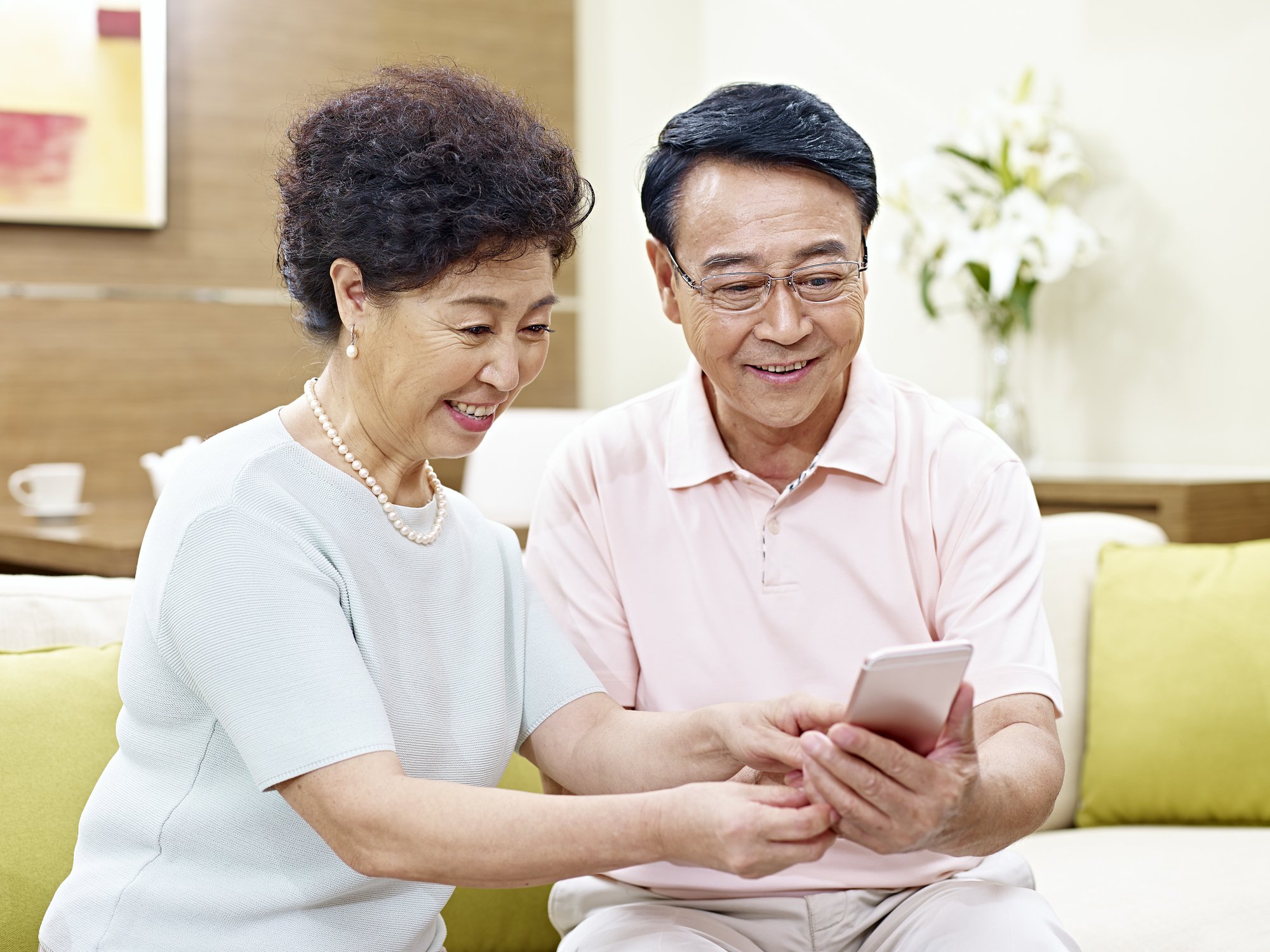 A final group of compact unit buyers are the elderly with an "empty nest" household. These properties are comfortably sized if the children have moved out; and they provide a more luxurious living standard that downgrading to a smaller flat.
Note that some of these demographics, such as aging couples or couples who choose not have children, are growing. And because they're focused on home ownership rather than profits, some of them will outbid investors who also want a compact unit.
While they're hard to find, there are still good investment opportunities…for now.
If you're interested to learn about how the new URA guideline changes will affect property buying, compact units will be one of the issues discussed in our upcoming 2019 Exclusive Property Insights Seminar jointly organised by SRI and 99.co.
Ken Low, SRI Managing Partner, will be providing a perspective on Singapore's property market in the upcoming year following the bumper crop of enbloc sales, along with the prospects for compact units.
2019 Property Insights Seminar
Top three 2019 home buying tactics for first time homeowners and property investors
Date: 26 January, Saturday
Time: 1.30pm – 330pm (Registration starts at 1pm)
Venue: Legacy Center @ MAPEX, 37 Jalan Pemimpin #07-13
5 mins walk from Marymount MRT (Circle Line), onsite parking available.
First 100 sign-ups qualify for a 2D1N Staycation at M Social Singapore (worth S$258++) lucky draw! Refreshments will be provided.