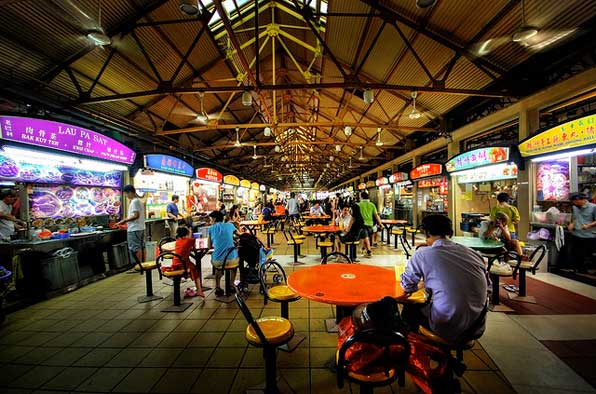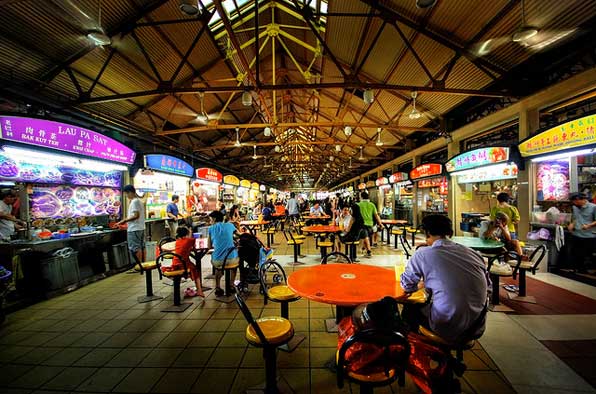 (Credits)
There are hawker centres aplenty in Singapore – but some are indisputably better than others. Ask any local worth his or her salt, and they'll be able to point out the better hawker centres, as well as the ones which are overrated. Newton Food Centre, for example, is widely known to be overpriced and teeming with aggressive touts.
Want to find out which are the legitimate hawker centres worth braving the heat and queues for? Read on for more!
#1: Maxwell Road Hawker Centre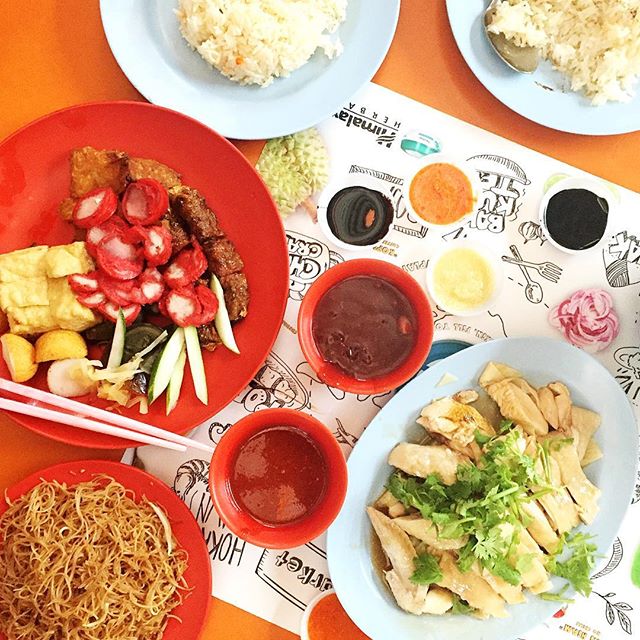 (Credits)
Maxwell Road Hawker Centre is a perennial favourite of ours. It doesn't house just Tian Tian Hainanese Chicken Rice, which tourists flock to by the busload, but also gems such as Jin Hua Fish Soup. The latter serves up an amazing bowl of rich, flavourful fish soup, and due to the popularity of the stall, you'll have to wait even during off-peak hours.
Address: 1 Kadayanallur Street, Maxwell Food Centre, Singapore 069184
Nearby condos:
Emerald Garden – $1,800 average psf.
The Cliff – $2,352 average psf.
Dorsett Residences – $2,376 average psf.
Wallich Residence – $3,160 average psf.
#2: Lau Pa Sat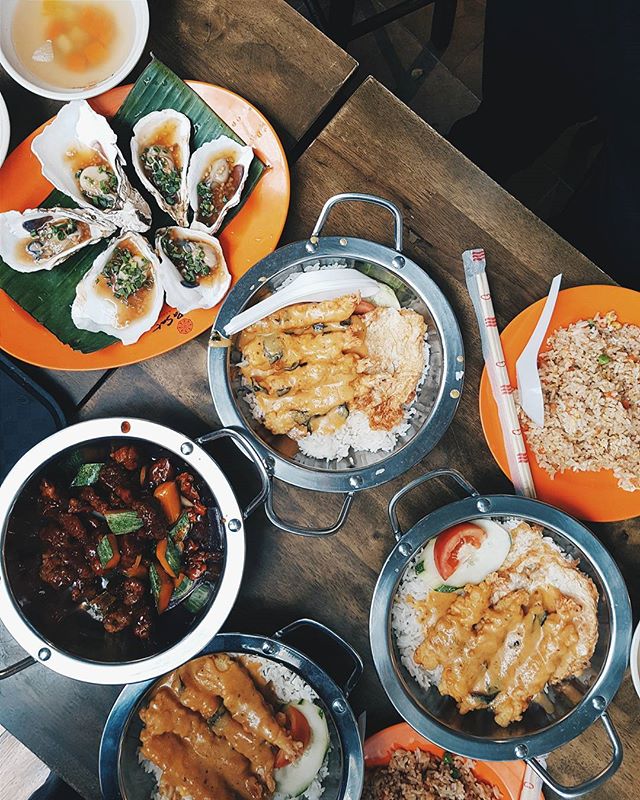 (Credits)
Previously known as Telok Ayer Market, Lau Pa Sat has been around for over 120 years. Given that it's located right smack in the CBD, it's the perfect option for the hordes of office workers looking for an affordable yet satisfying meal. The hawkers here are also more varied – apart from the usual local offerings, you'll also be able to find hawkers selling Filipino and Vietnamese cuisines.
Address: 18 Raffles Quay, Lau Pa Sat Festival Market, Singapore 048582
Nearby condos:
One Shenton – $2,209 average psf.
V On Shenton – $2,231 average psf.
Marina Bay Suites – $2,260 average psf.
The Sail @ Marina Bay – $2,410 average psf.
Robinson Suites – $2,881 average psf.
#3: Bukit Timah Market & Food Centre
(Credits)
Following the opening of the nearby Beauty World MRT Station, Bukit Timah Market and Food Centre quickly rose in popularity. Must-try stalls include Sinchew Satay Beehoon, which only has two items (Satay Beehoon and Cuttlefish Kang Kong) on its menu. Despite having countless die-hard fans, the stall operates on its own schedule, and is typically open only four times a week.
Address: 51 Upper Bukit Timah Road, Singapore 588215
Nearby condos:
Sherwood Towers – $761 average psf.
Highoak Condominium – $946 average psf.
Suites at Bukit Timah – $1,685 average psf.
Kap Residences – $2,025 average psf.
#4: Chomp Chomp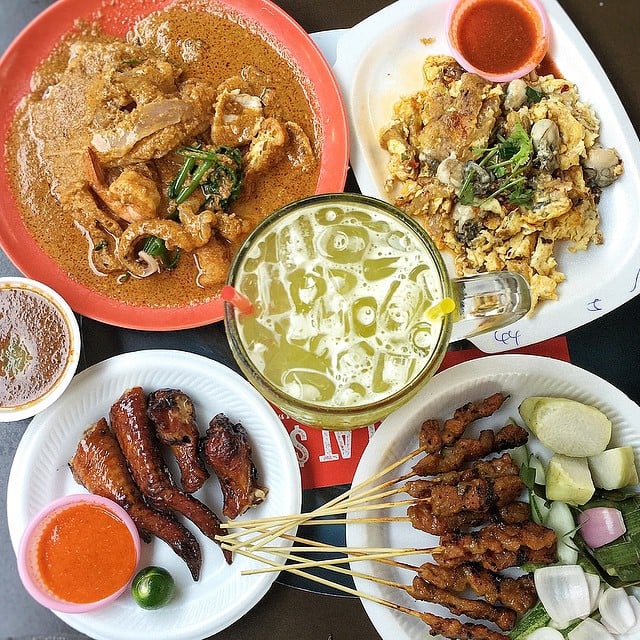 (Credits)
If you've never been to Chomp Chomp for stingray, it's questionable as to whether you're a real Singaporean. This hot favourite amongst supper junkies was closed for renovation for a few months, but has since reopened in late April.
Whilst there are several stalls serving sambal stingray, Stall 1's rendition is the freshest, juiciest, and comes in the most generous portion. Don't forget to get your sugarcane tower, or go for the bucket if you're feeling exceptionally thirsty.
Address: 20 Kensington Park Road, Singapore 557269
Nearby condos:
Serangoon Ville – $630 average psf.
3 @ Phillips – $1,047 average psf.
Kensington Park – $1,056 average psf.
One Rosyth – $1,069 average psf.
#5: Old Airport Road Food Centre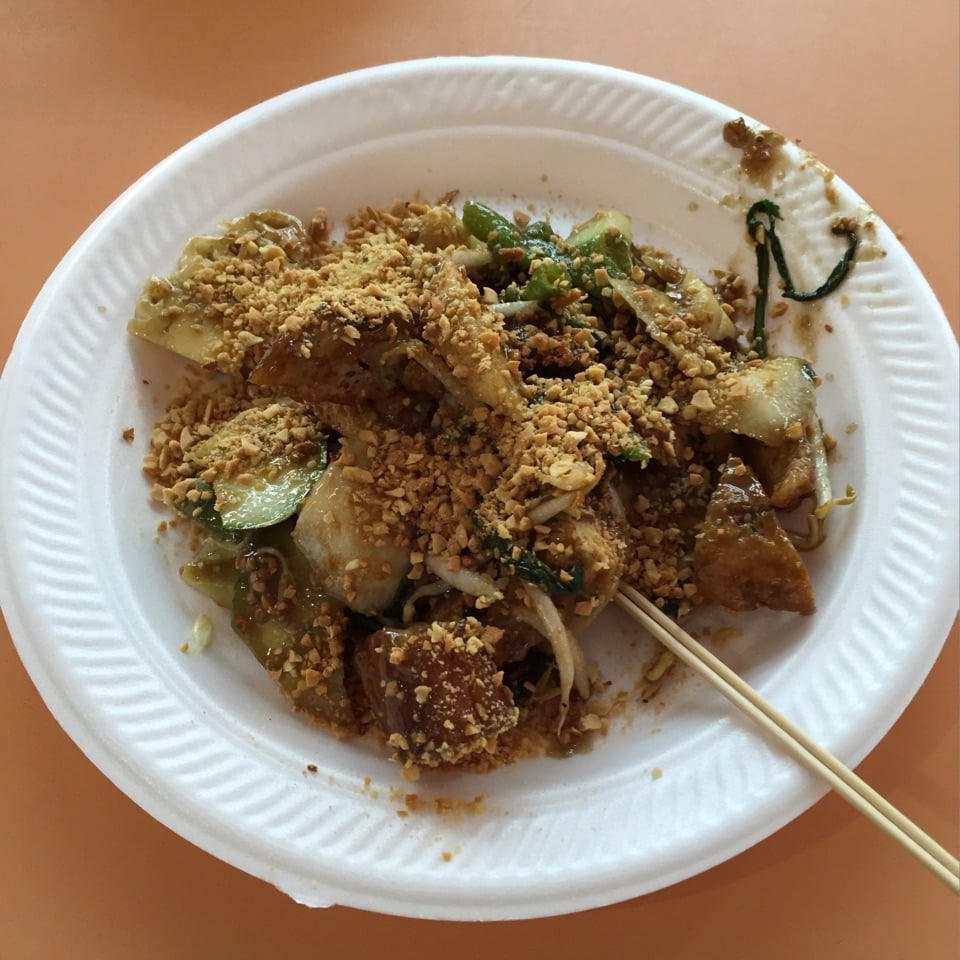 (Credits)
Old Airport Road Food Centre is known for having snaking queues in front of pretty much every single stall within its premises. The food is so amazing, though, that it doesn't deter Singaporeans and tourists alike from flocking here, tissue packets and handheld fans in hand to combat the heat.
The Toa Payoh Rojak here comes highly recommended – but you'll need to be patient. You'll need to take a slip with a number on it and wait for your number to be called before you even place your order. But you know what they say – good things come to those who wait!
Address: 51 Old Airport Road, Singapore 390051
Nearby condos:
Dakota Residences – $1,430 average psf.
Waterbank At Dakota – $1,533 average psf.
There's no lack of good and cheap food in Singapore, as evidenced by this list of hawker centres. Just bring your squad to make sure you can order all the dishes that you want – and get ready to have a feast of a lifetime!