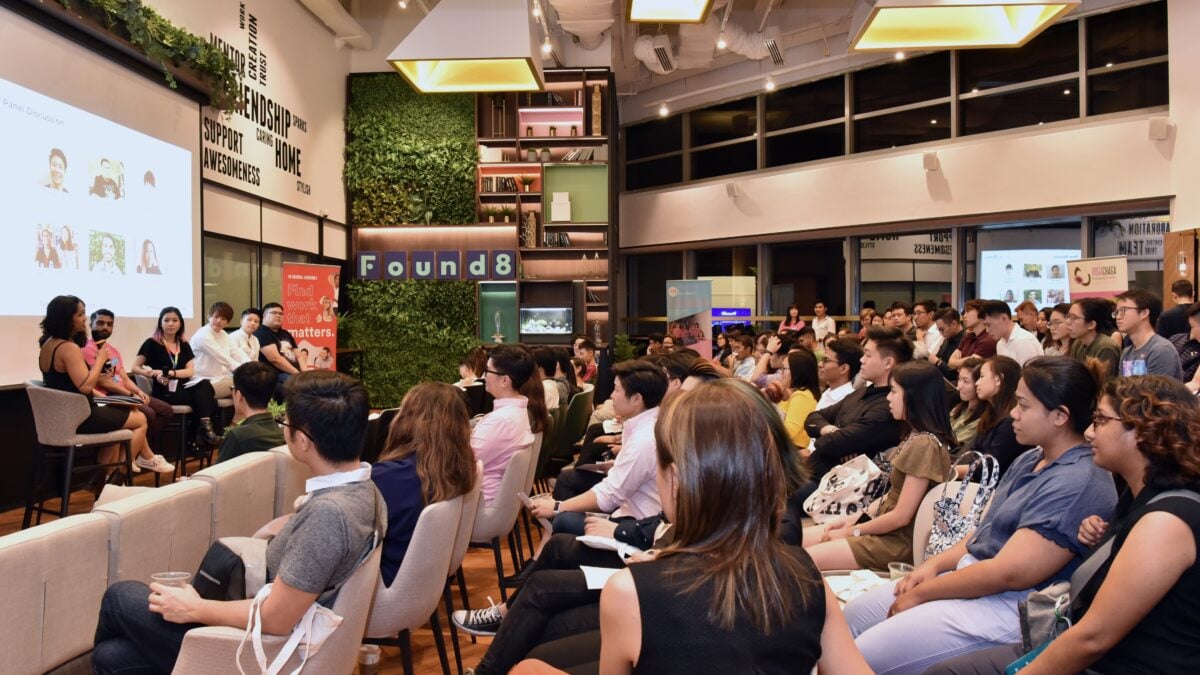 99.co and Prout teamed up to host the Meet Your Next: Housemate event, on 19th September this year. The event was to help LGBTQ individuals to find housing, in an environment skewed against them. Here's what went down:
What's Meet Your Next: Housemate
Singapore's LGBTQ community faces housing discrimination, that goes beyond social implications. As we pointed out earlier, this is due to factors such as inability to get an HDB flat before 35, and inability to stay in non-supportive households. To address the situation, 99.co and Prout co-hosted Meet Your Next: Housemate.
The event took place at Found8, at 79 Anson Road. About 120 participants attended, and the event was divided into two parts: the first was a panel discussion, in which participants were free to ask questions from the assembled experts. The second part was the meet of the event (see what we did there?) Participants – divided into landlords and looking tenants – met potential future housemates in a speed-mating cafe.
The Panel Discussion
The panel was moderated by Cally Cheung, Chief Operating Officer and a co-founder of Prout. Other panellists included:
Karen Neo, Associate Group Director at Propnex
Tan Bi Ling, Counsellor and Co-founder of Heart Knocks Counselling
Shan Menon, Counsellor at T Project
Ryan Ong, Editor at 99.co
Amanda See and Natasha Sadiq, a couple sharing their recent experience on moving out to be together
The complexities of finding a home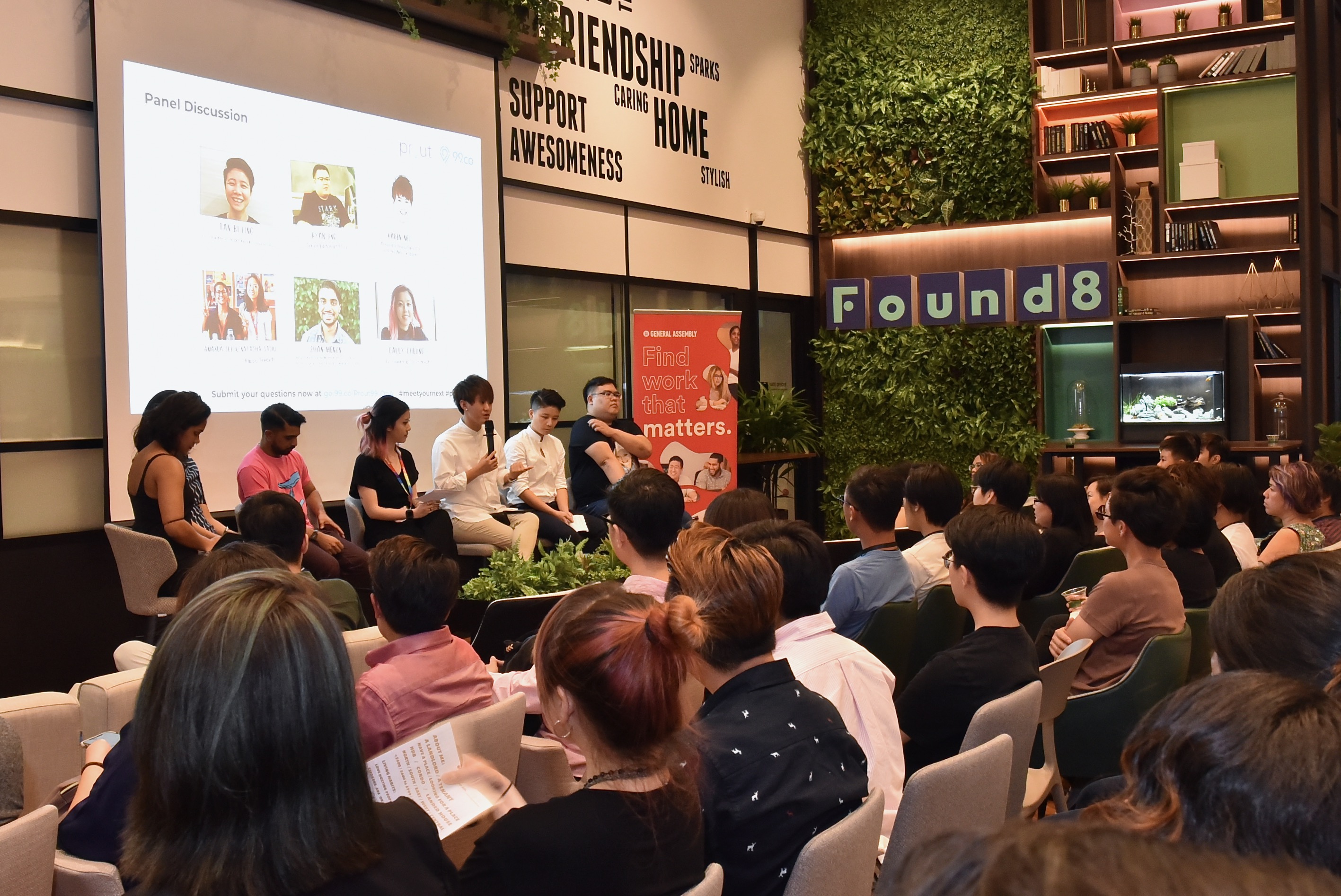 The panel kicked off with a discussion on the housing options available to LGBTQ persons in Singapore. Ryan mentioned the usual rundown of options, from couples renting HDB flats and condos, to co-living spaces; he also pointed out that, for those still studying or part of educational institutions, they may be lucky enough to find living spaces for students or faculty members.
Counsellor Shan pointed out that things are difficult for the transgender community though – tenants cannot rent public housing as singles (you must meet the requirements of the defined "family nucleus"). While private properties are an option, they may not be affordable – this can make it almost impossible for some of them to move out.
Karen, as a property professional, discussed landlord relations.  She noted that Tenancy Agreements (TAs) tend to favour the landlord in Singapore; but on the upside, most landlords will consider your sexual orientation less important than three factors:
Whether rent is paid on time
Whether the unit is kept clean
Whether your living habits fall within acceptable parameters
Karen noted that tenants should inform the landlord, if they intend to bring their partner to stay overnight. This may not be related to how the landlord feels about sexual orientation – some landlords dislike overnight guests as a rule (having another person over, frequently, can impact water and power bills).
Karen noted that such arrangements should be settled before any rental agreements are signed. Ultimately however, tenants should not sign with any landlord with whom they feel uncomfortable, as the situation is unlikely to change.
Addressing the emotional and mental aspects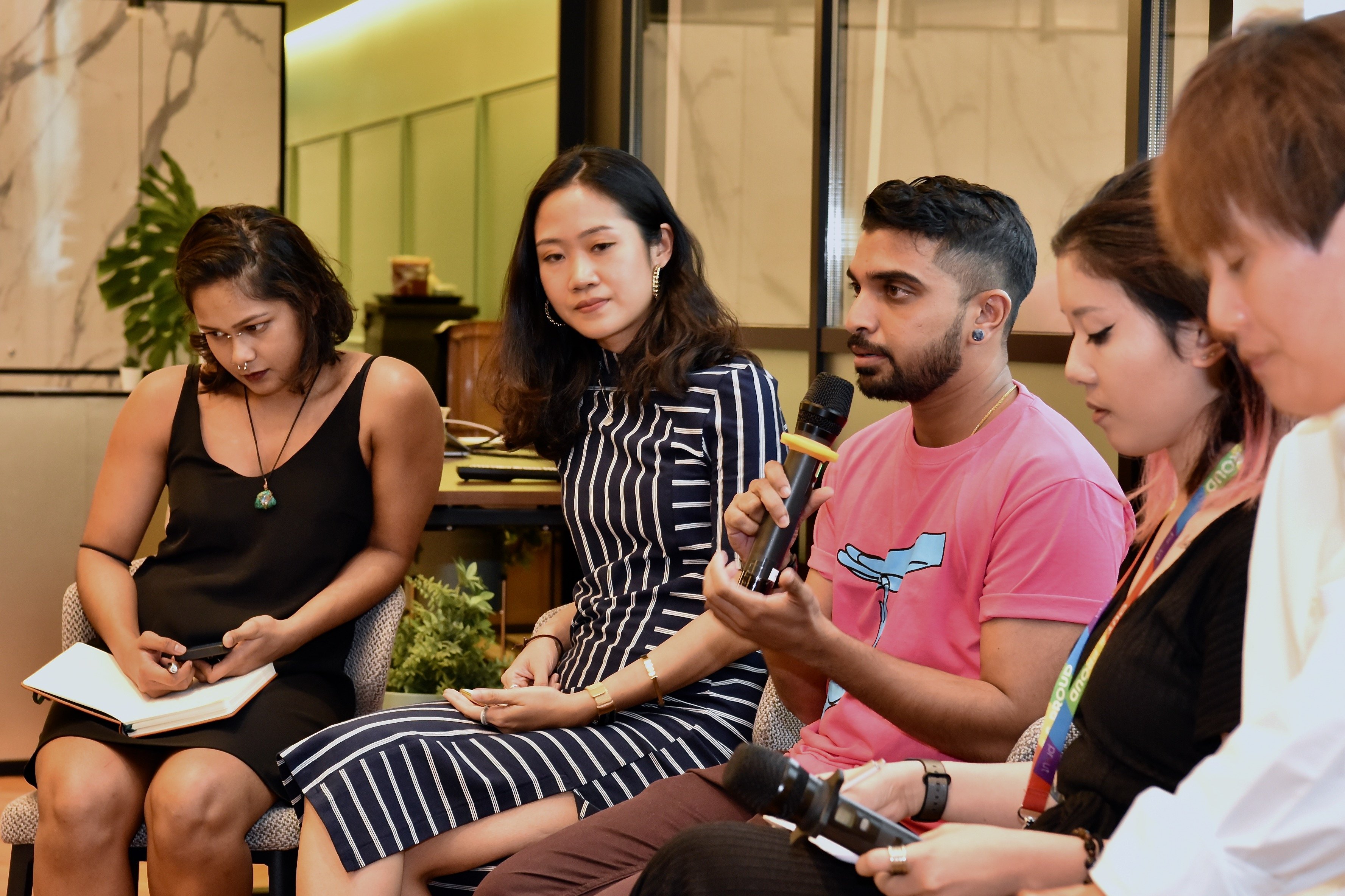 Counsellors Bi Ling and Shan Menon addressed concerns beyond the financial. They told participants what to expect, when telling their families they would move out – Bi Ling noted that responses tend to range between arguments and resistance, to complete silence; families might accept the situation eventually, but it will take time.
Participants were warned that an especially difficult question is "who are you moving out with"? It can be difficult, for couples who are not yet out, to skirt the question. As such, this may have to be the point where one gets honest.
Amanda and Natasha, who recently moved out, shared that parents do reach out and ask for their children, albeit in varying ways. From their own experience, parents can be angry if you maintain silence after moving out, as they still expect you to check in from time to time (this is regardless of whether they have reached acceptance of your sexual orientation). Parents may also raise the issue of filial duty, as in traditional Asian households, children are expected to stay and look after aging parents. In extreme cases, these can manifest as forms of emotional blackmail.
Nonetheless, Shan shared that there are times when moving out is necessary; such as when it's not longer emotionally or physically safe, to stay in a non-supportive household.
Beyond these, the panel also discussed the impact of new responsibilities and demands when moving out; these can greatly shape one's lifestyle. Amanda and Natasha pointed out that, with the new financial burden of rent, they had to be especially thrifty – even going dumpster diving at one point (although that was also an event in support of Eco-friendliness). Nonetheless, there is a positive aspect to it; learning to keep the bills paid is part of personal development.
The panel concluded with the general agreement that societal perspectives need to change, to eventually alter housing policies at the top.
Speed-Mating Cafe
Following the end of the panel, participants mingled in a speed-mating cafe. Landlords and prospective tenants marked their interests on lanyards, and sought each other out (no personal contacts were directly exchanged, for safety).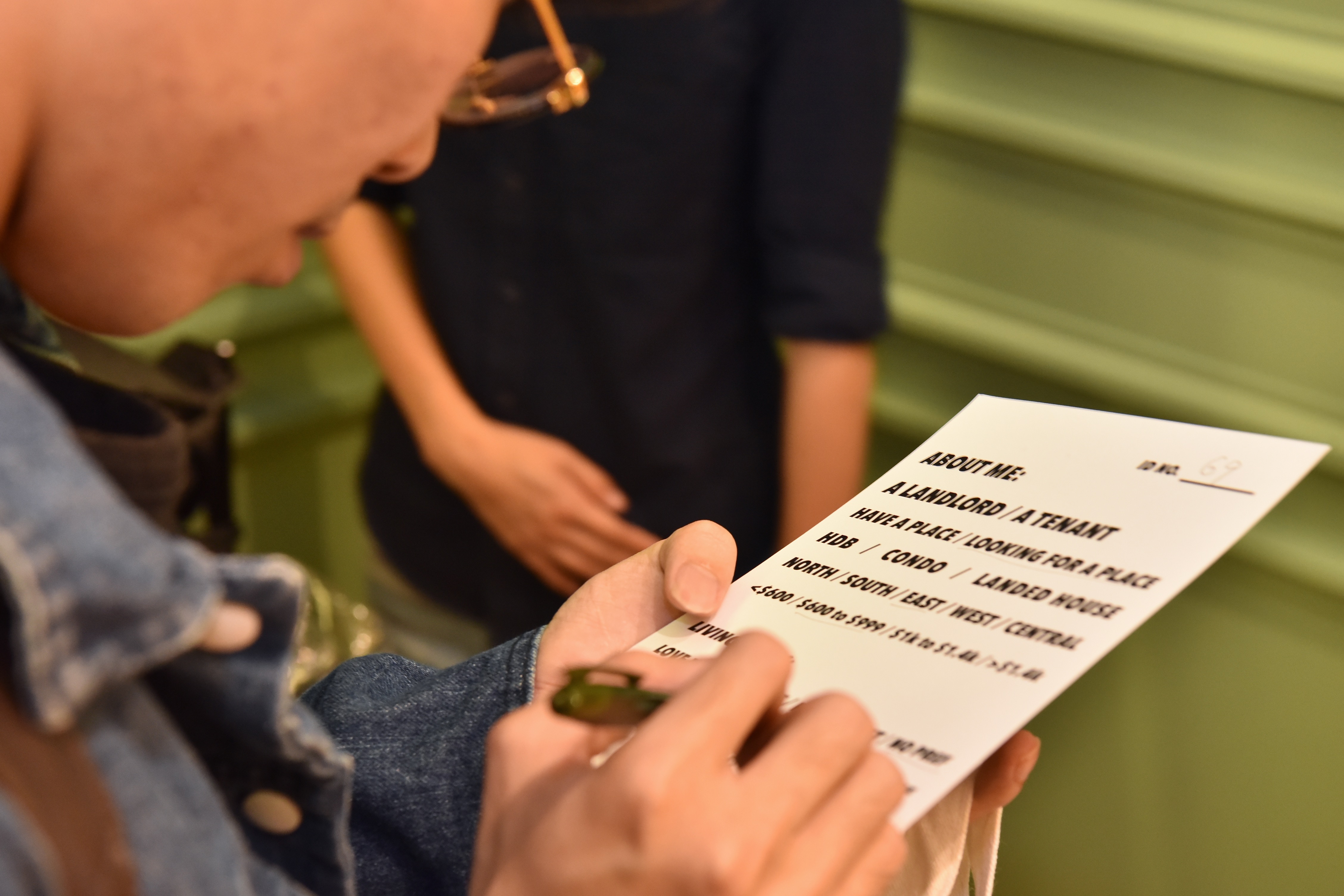 Out of the 120 participants, it's estimated that more than two-thirds were able to connect with likely future housemates, or simply find a diversity friendly landlord.
(The 99.co #DiversityFriendly tag builds on our previous All Races Welcome tag; it allows landlords and agents to express that home seekers won't face discrimination when approaching them).
Standing for diversity
99.co believes that everyone should be able to find a home, without discrimination. 99.co's founder, Darius Cheung, is also a pioneer business leader behind Red Dot for Pink Dot – a rallying point for local businesses to support the Pink Dot event. Expect to see more efforts on our part to promote a fair housing market, free of any form of discrimination.
Have you faced discrimination when seeking a home? Voice your thoughts in our comments section or on our Facebook community page.
Looking for a property? Find the home of your dreams today on Singapore's largest property portal 99.co! You can also access a wide range of tools to calculate your down payments and loan repayments, to make an informed purchase.
Upcoming Freehold Condo Launch: The Arcady @ Boon Keng
About Ryan Ong
Looking to sell your property?
Whether your HDB apartment is reaching the end of its Minimum Occupation Period (MOP) or your condo has crossed its Seller Stamp Duty (SSD) window, it is always good to know how much you can potentially gain if you were to list and sell your property. Not only that, you'll also need to know whether your gains would allow you to right-size to the dream home in the neighbourhood you and your family have been eyeing.
One easy way is to send us a request for a credible and trusted property consultant to reach out to you.
Alternatively, you can jump onto 99.co's Property Value Tool to get an estimate for free.
If you're looking for your dream home, be it as a first-time or seasoned homebuyer or seller – say, to upgrade or right-size – you will find it on Singapore's fastest-growing property portal 99.co.
Meanwhile, if you have an interesting property-related story to share with us, drop us a message here — and we'll review it and get back to you.
Join our social media communities!
Facebook | Instagram | TikTok | Telegram | YouTube | Twitter