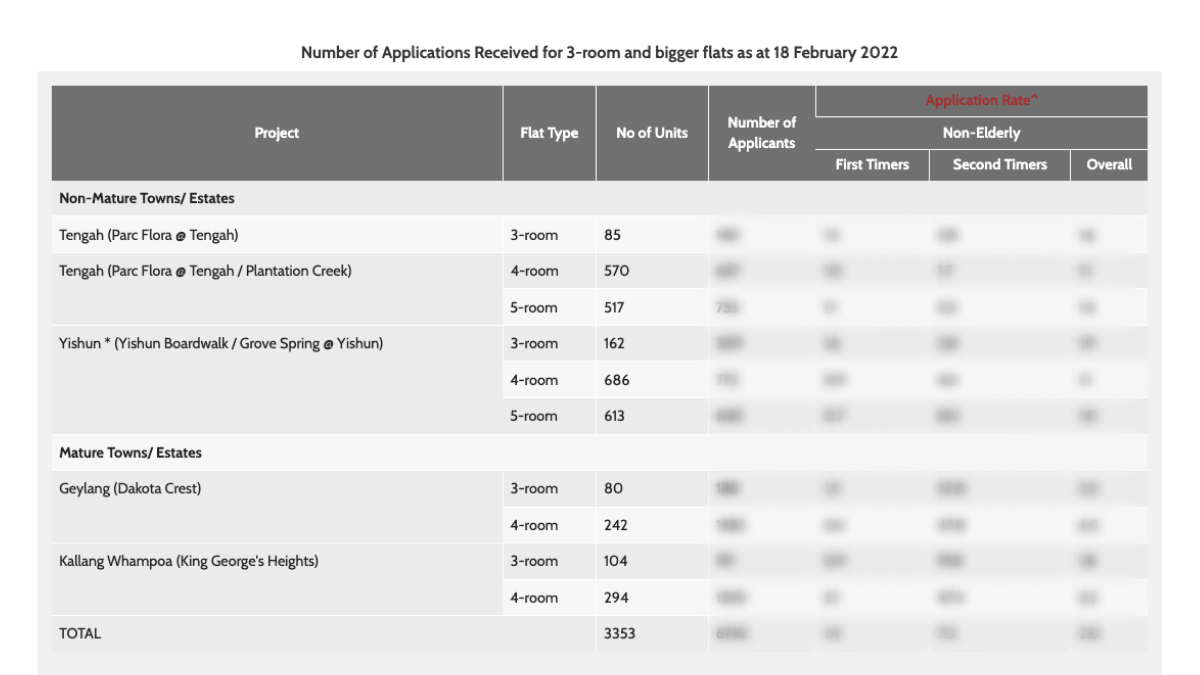 HDB finally launched the Feb 2022 BTO sales exercise yesterday (17 February). 3,953 flats were launched in Geylang, Kallang/Whampoa, Tengah and Yishun.
Notably, the Kallang/Whampoa BTO project comes under the Prime Location Public Housing (PLH) model, given its proximity to the city centre (and the River Peaks PLH BTO).
As of 18 February, 11 am, 4-room flats at King George's Heights have an overall application rate of 5.2, with a total of 1,530 applications for 294 units. Breaking down the numbers, the application rate is even higher for second-timers at 47.5, compared to first-timers at 3.1.
This is higher than what we have seen in the early stage of the application period for River Peaks, the first PLH BTO project that was launched last November. Within two days, 4-room flats in the project had been oversubscribed by 4.6. By the time the week-long application was closed, 10.3 applicants were vying for each of these flats.
It showed that restrictions such as the 10-year MOP and 6% subsidy clawback did not dampen demand to live in the prime area.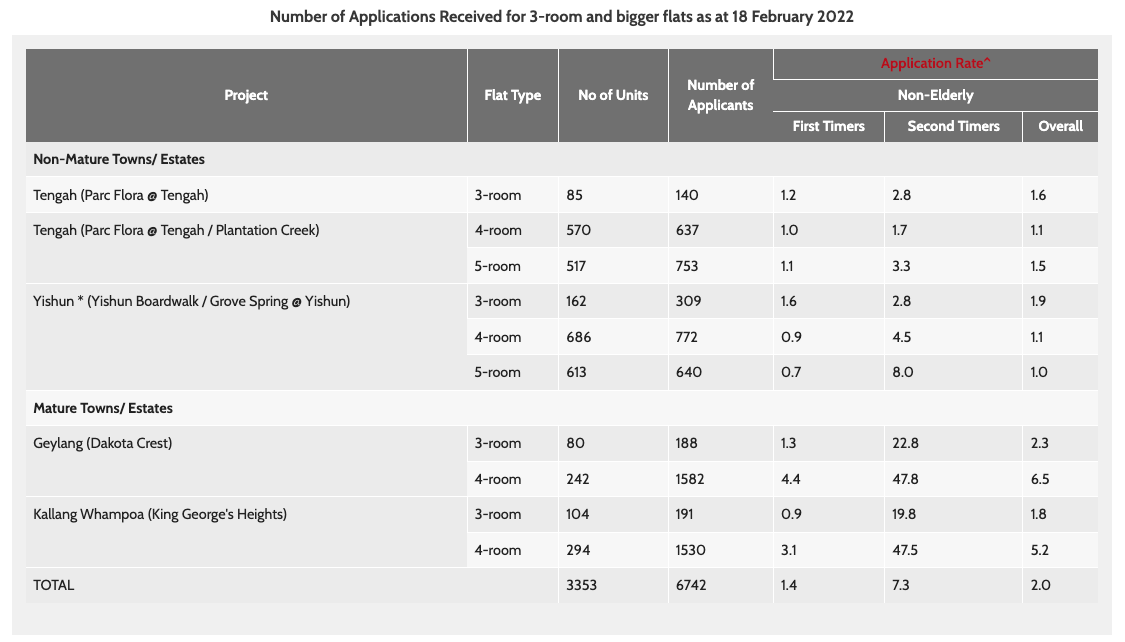 Interestingly, as of writing, the Kallang/Whampoa BTO is not the most oversubscribed project in this launch. The Dakota Crest BTO in Geylang has the highest application rate (so far).
4-room flats in the project have an overall application rate of 6.5, with 1,582 applications for 242 units. The competition is even more intense for second-timers with a rate of 47.8, compared to 4.4 for first-timers.
You can also find the application rates for 2-room Flexi flats, as of 18 February, 11 am. So far, 2-room flats of the Parc Flora BTO in Tengah are the most oversubscribed with an overall rate of 3.1.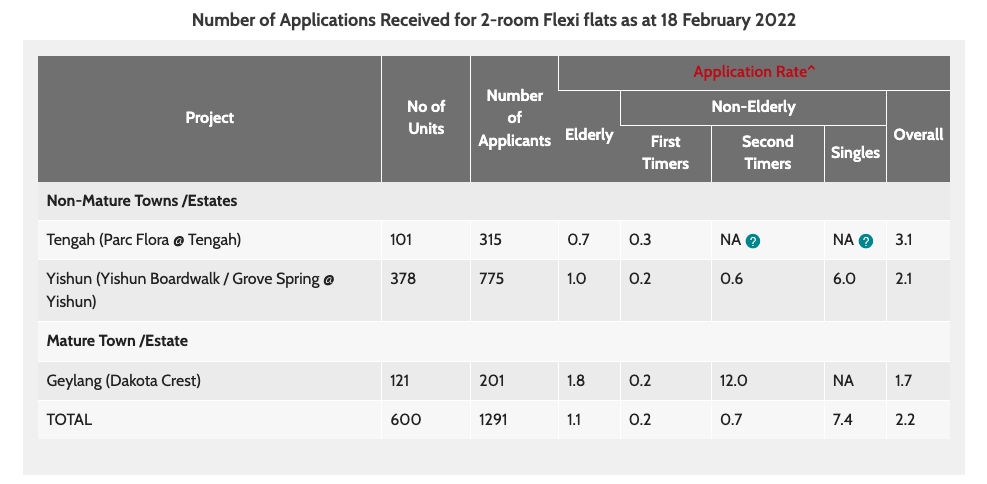 One way to increase your chances of winning the BTO queue number is to apply for a project with a lower application rate. As of writing, the less popular projects are Parc Flora and Plantation Creek in Tengah, and Grove Spring and Yishun Boardwalk in Yishun.
HDB will update the application rate over the week daily at 8 am, 11 am, 2 pm and 5 pm. You can check the application rate here.
---
Still considering which project to ballot for? Check out our Feb 2022 HDB BTO overview and the reviews here: