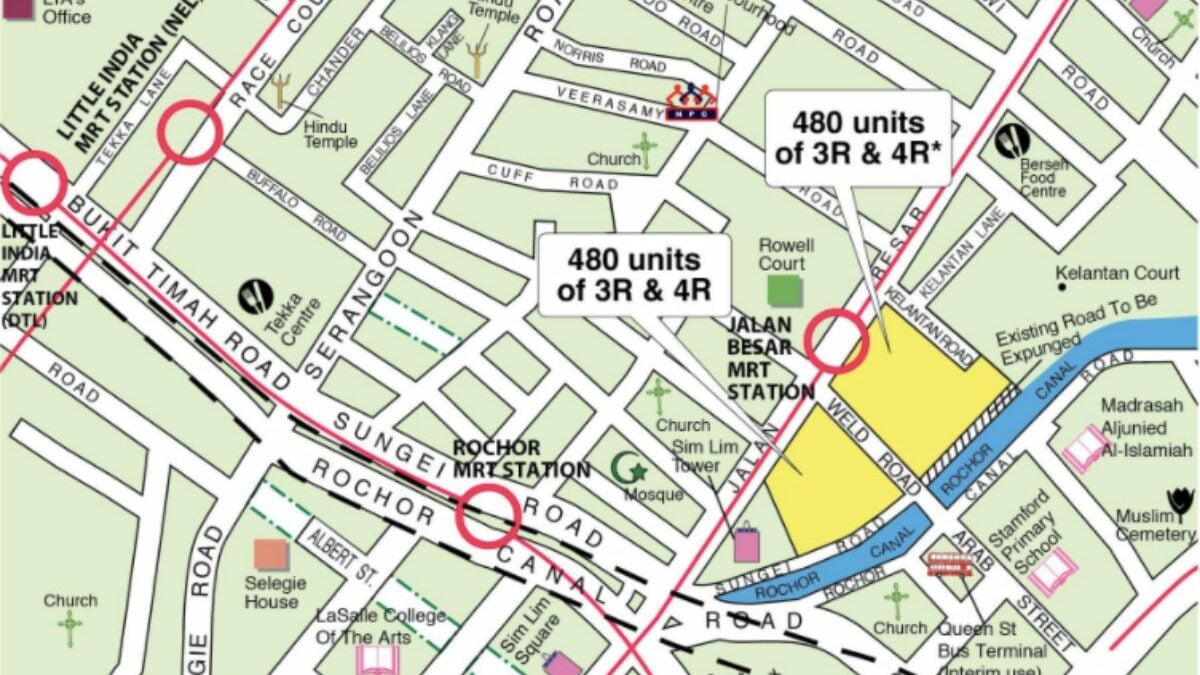 To curb the lottery effect of BTO flats, we now have the Prime Location Public Housing (PLH) model, which MND and HDB first announced on 27 October 2021.
As the name suggests, this will apply to new BTO flats built in prime and central locations, such as the city centre and the Greater Southern Waterfront. Where feasible, public rental flats will be built at these sites.
To keep public housing affordable, accessible and inclusive, MND and HDB have also introduced several conditions for these PLH flats.
6 things you need to know about HDB's Prime Location Public Housing (PLH) model
1. Location of the HDB PLH flats: What's considered prime?
The first PLH project launched by HDB is located at Rochor, within the Central area (it's where Pinnacle@Duxton is at). It was offered during the November 2021 BTO sales launch.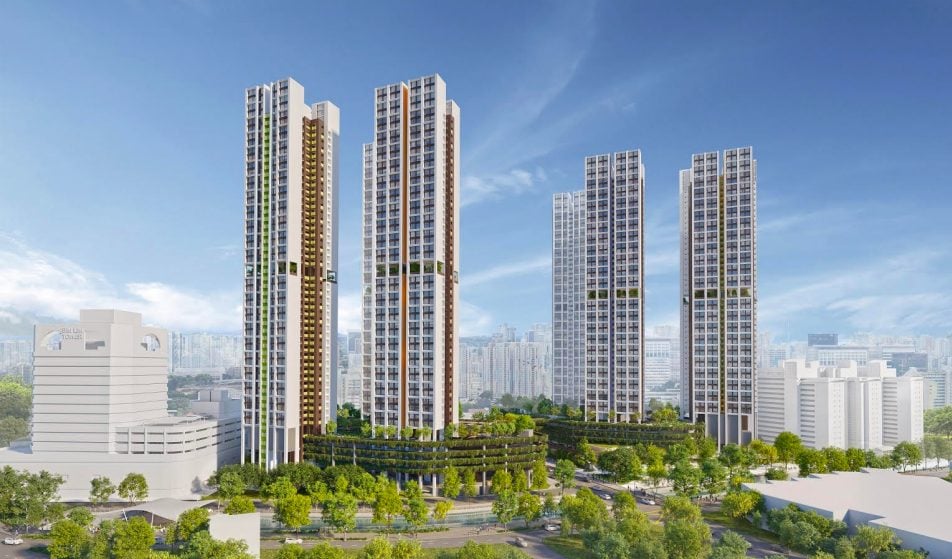 We can say the project is located in a prime area, given that Jalan Besar MRT is just in front of the project. Plus, residents here will enjoy the convenience of having access to three MRT lines within walking distance:
The CBD is also just a 10-minute drive away.
At the same time, what's considered prime is not limited to the Central area, as we've seen with the PLH projects launched over the past one year. These are:
What these areas have in common is that they're all in the city fringe and are typically where you see million-dollar flat transactions.
Another thing we notice is that these PLH flats are located within a 10-minute walking distance of the MRT (according to Google Maps, at least).
So for future BTO flats launched by HDB, we can expect those located in these areas and are within a 10-minute walk of an MRT to fall under the PLH model.
2. Subsidy clawback
Given the additional subsidies enjoyed when you buy a PLH flat from HDB, you will have to return a portion of the subsidy should you sell your flat in the resale market.
When the PLH model was first announced, the government said that the subsidy recovery percentage will be equivalent to the initial additional subsidy provided.
As of this update, for the PLH flats launched so far, the subsidy recovery has been at 6%. So it remains to be seen if HDB will change the subsidy recovery percentage for future launches.
Another thing to note is that the clawback is only applicable when the flat is resold in the open market for the first time. So as a homeowner of a resale PLH flat, if you're planning to sell it in future, you won't be subjected to the subsidy recovery.
3. Reduced quota for Married Child Priority Scheme
The eligibility criteria to buy a flat under the PLH will be the same as that of BTO.
However, a lower quota will be set aside for those applying under the Married Child Priority Scheme (MCPS). The scheme allows priority for those who wish to live with or close to their parents or married child. Currently, the quota is set at 30% for first-timers, and 3% for second-timers.
According to the initial PLH announcement. the quota will be adjusted depending on the location of the projects.
But for the PLH flats launched so far, the quota has been set at two-thirds of the usual quotas. Here's a breakdown of the MCPS quota for PLH and non-PLH flats.
| | | |
| --- | --- | --- |
| | PLH flats | Non-PLH flats in mature estates |
| First-timers | 20% | 30% |
| Second-timers | 2% | 3% |
4. Stricter eligibility criteria, including income ceiling, for buyers of PLH resale flats
Unlike typical HDB resale flats, there will be more restrictions if you're buying a PLH flat in the resale market. These restrictions will apply until around half of the 99-year lease of the flats, before the government considers a review.
| | | |
| --- | --- | --- |
| Conditions | PLH flats bought from HDB and resale market | Typical HDB resale flats |
| Citizenship | At least one applicant is Singapore citizen (SC) | At least one applicant is SC or PR |
| | Households must comprise at least one SC and one PR | Households can also comprise of only PRs |
| Family nucleus | Must have an eligible family nucleus eg. married couple | Must have an eligible family nucleus. If single, must be at least 35 years old |
| Income ceiling | Prevailing, currently at S$14,000 (or S$21,000 if purchasing with extended or multi-generation family) | No income ceiling |
| Private property ownership | Must not own or have an interest in a private property and have not disposed of any in the last 30 months | Must not own and have not disposed of private property within last 15 months of buying resale flat (exceptions for 4-room and lower resale flats if you're 55 years old or older) |
HDB flats for sale in prime areas
5. 10-year MOP 
To prevent speculative demand, the Minimum Occupation Period (MOP) for these flats will be 10 years instead of the usual five years, before owners can sell them in the open market or buy a private residential property.
So these PLH flats are more for those who plan to live in the flat for the long-term.
On the other hand, what this also means is that if it's time to register your kid for Primary One, but you don't live within 1km radius of the desired school and you haven't completed the 10-year MOP, forget about sending your kid there.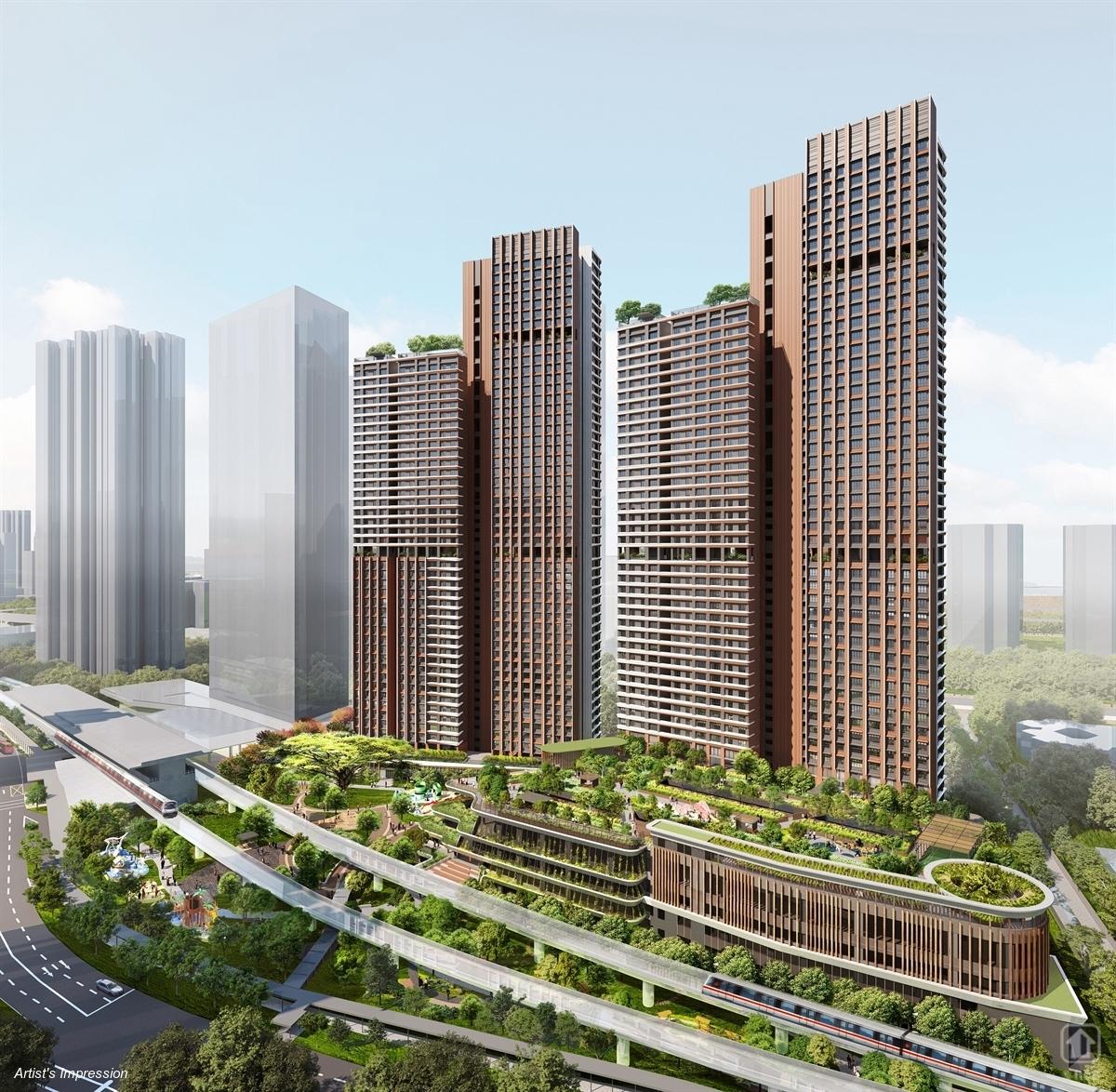 Because with the longer MOP, you need to physically live in the flat longer. So you won't be able to rent another place closer to the school.
Another potential issue of PLH flats is that with the longer MOP, you need to wait longer before you can upgrade to a bigger home. This can be inconvenient especially if you're expanding your family.
6. No renting out of the whole unit
You'll also be prohibited from renting out the whole flat, even after the 10-year MOP has ended. Nevertheless, you can still rent out your spare bedrooms if you wish to earn rental income.
---
What do you think about HDB's Prime Location Public Housing (PLH) model? Let us know in the comments section below.
If you found this article helpful, 99.co recommends PLH BTO vs mature estate BTO vs non-mature estate BTO: Which BTO to say "yes" to and Recently MOP-ed HDB that have sold double of BTO price.
---
Frequently asked questions
Which projects fall under HDB's Prime Location Public Housing (PLH) model?
According to MND and HDB, these include projects located in prime, central locations such as the city centre and the Greater Southern Waterfront. The projects launched so far are located in Rochor, Kallang/ Whampoa, Bukit Merah and Queenstown.
What are the eligibility criteria to buy a PLH flat?
The conditions are similar to buying a BTO. For instance, one of the applicants must at least be a Singaporean and form a family nucleus. The income ceiling will be S$14,000. These are also applicable for those buying these flats when they're put on the resale market.
What's the difference between a typical BTO flat and a PLH flat?
One main difference is that a PLH flat has a 10-year Minimum Occupation Period (MOP), as opposed to the typical five-year MOP. Owners also cannot rent out the whole unit after the end of the MOP. There will also be a reduced quota for the Married Child Priority Scheme for those applying for a PLH flat, and a subsidy clawback for those selling the unit on the resale market.