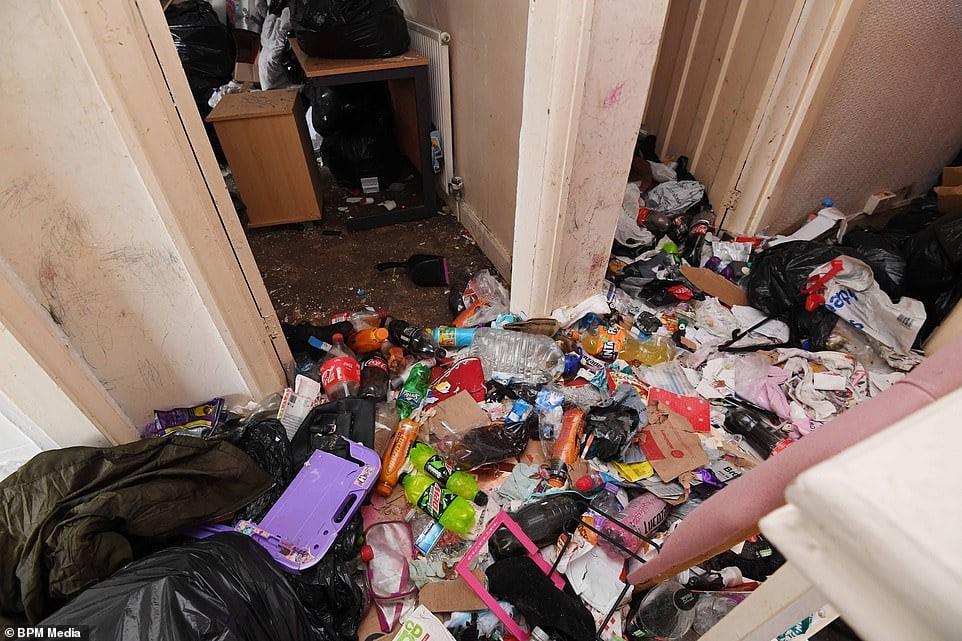 So you've just bought a condo with your hard-earned savings. Time to sit back, rent it out and tiao ka while money flows in,  because that's what the landlord life is all about amirite?
Well, no. Not really.  
Namely because landlording can be hard. Immensely hard. Never mind that we're currently in a renter's market, where yield is just hovering between 1-3%. But because tenants are people, and well, like all people, they can be immensely hard to deal with. 
With that in mind, here are some of the key mistakes that landlords make to turn their peaceful lives into a living hell.
Not doing any proper handover to the tenant 
Here's one of the most common mistakes. Not documenting the state of your property before tenants move in. Because as much as we wish people are as reasonable creatures ready to take responsibility for damages they cost, this often isn't the case. 
Being too lazy to carry out that condition check or inventory list can come back to bite you in the butt later down the line.
Too often, we hear of cases where tenants leave a house in a terrible state. Landlords will desperately try to get their money back, but without proper documentation and detailed pictures, the chances are extremely slim. 
Didn't check their financial background
Would you rent your $5,000 per month condo to someone who earns $5,000 a month? Personally, we think it's a bad idea. Mostly because we think that in the long run, it will be difficult for the tenant to sustain that amount, leading to scenarios like late rent, repeated requests for extensions or maybe even non-payment. 
But here's another, equally nasty scenario: tenants who lie about their employment and are actually here illegally. You can actually get into serious trouble with the government harbouring an illegal immigrant. 
Yikes. 
Changing tenants like changing underwear
Don't underestimate the value of a good, trustworthy tenant who's willing to stay a year, two or maybe even five. When you snatch up such a good catch, it's best to hang on to them for dear life! Make the effort to make their lives easier, offer them upgrades, take them out of a meal and just don't be stingy! 
The alternative? Changing tenants every month. You probably know that why that sucks, but here's it again for a reminder: 
It takes time to look for tenants.

Every month your property is empty, is your bank account bleeding out onto the floor. 
With each new tenant, you need to pay the commission.

Once again, your bank account cries each time. 
Even if you don't pay commission,

there are very real marketing costs involve in putting your place up for rent. 
Stress and the time taken to make arrangements.

New tenants, new demands, new people. There are only so many random phone numbers and messages you can have on your phone. 
Didn't get home insurance 
You don't know the value of home insurance until a faulty e-scooter explodes and burns down all your belongings. If you're the landlord of a HDB, you'd be automatically covered under the Home Protection Scheme.  
But if you're condo owner, you don't get automatically covered. The solution is then simple: Want to rent? Get home insurance. 
To make your life less painful, sign up for a service like Sing-Guarantee 
To avoid all the basic problems we mentioned earlier, do consider using Sing-Guarantee for your next rental agreement. Sing-Guarantee is a new service that gives landlords peace of mind. 
In a nutshell, here's how it works: 
Tenants pay Sing-Guarantee a fee, instead of a traditional security deposit

Sing-Guarantee gives landlords a cheque in-lieu of security deposit

The landlord? They pay nothing. 
That's not all. Sing-Guarantee also provides additional services to add value to landlords. 
These include.. 
A comprehensive handover process
To help reduce disputes, Sing-Guarantee will also provide additional services such as professional move-in and move-out inspection checks, detailed condition report with photos, a 360° video recording of the property, a detailed inventory list.
Complimentary home accidental damage protection insurance.
This offers coverage of up to $750,000 for certain types of damages. Check out the full plan here.
Avoid dodgy and trouble-making tenants
Sing-Guarantee verifies the financial stability of Tenants helping you make the right choice and secure only quality Tenants. As mentioned above, better Tenants mean less late payments or excuses for unpaid rent. How's that for a better peace of mind?
Make your unit stand out from the competition
By allowing your Tenant to use a Sing-Security Deposit, the cost savings that a Tenant enjoys from renting your unit will make you stand out from the competition (and in 2019, there's definitely a lot of competition).
Sing-Guarantee is the first to bring this new alternative to Singapore
Think Sing-Guarantee sounds like a new and untested business model? If you've ever lived in Europe, you'd know that this isn't the case. Alternatives like these have already been working for years in countries such as Switzerland and Brazil, accounting for 50 per cent of rental agreements in the former.
How (and should you) sign up for Sing-Guarantee?
If you enjoy arguing with your tenant and getting stressed about whether or not rent will get paid this month, that's great. You can close this window and grumble about how we wasted your time.
BUT, if you want to minimise disputes with your tenant, get regular income from you condo, and sleep well at night knowing your investment is protected, click HERE to learn more.
This advertorial was produced in partnership with Sing-Guarantee