Update as of 17 November 2021: This article has been updated to include information released during the November 2021 BTO launch. 
In this BTO launch in November 2021, HDB will offer 4,501 flats across nine projects in two mature and four non-mature estates. Besides the Rochor BTO (which is under the PLH model and is subject to more restrictions), another project in a mature estate will be at Kallang/Whampoa, with 430 units of 2-room Flexi and 4-room units up for grabs.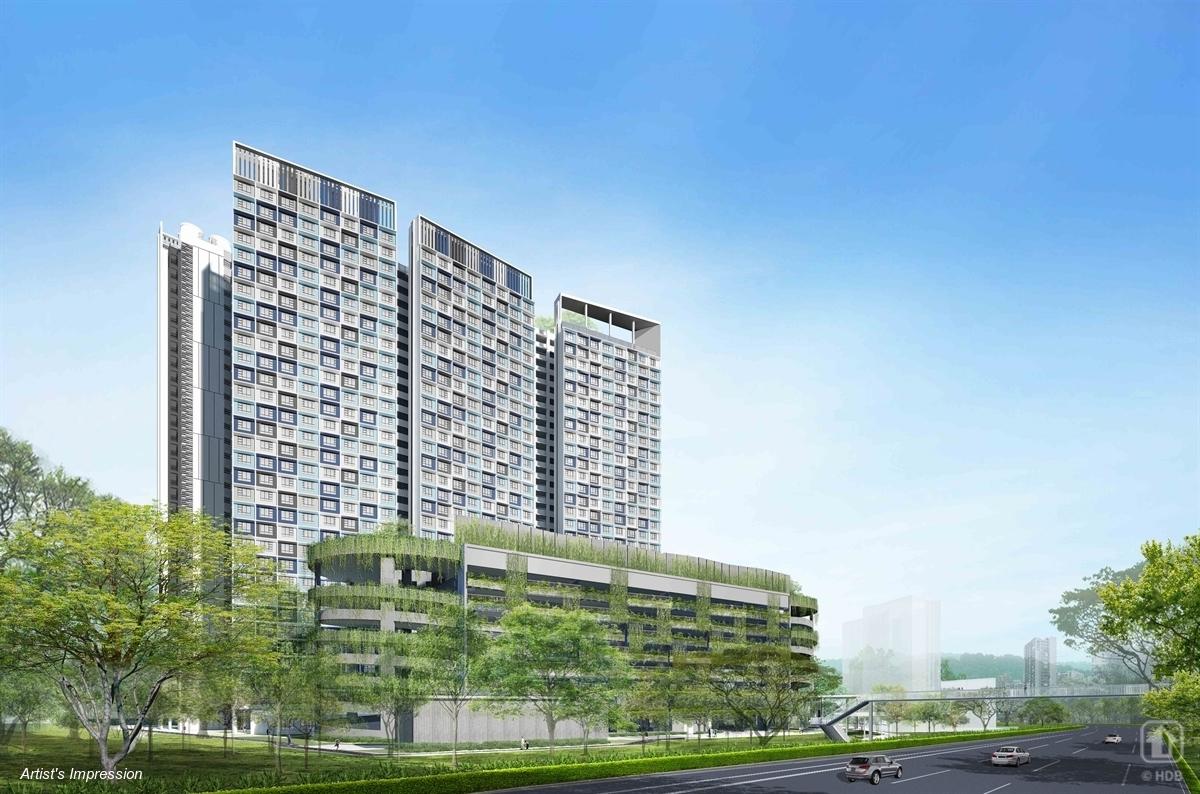 Here's 99.co's detailed review of the November 2021 BTO at Kallang/Whampoa
Project name: Kent Heights
Location: Owen Road
Classification: Mature estate
Number of units: 430 units (2-room Flexi and 4-room)
Number of blocks: One residential block (32-storey)
HDB's estimated completion date: Q4 2026
Price range:
| | | | |
| --- | --- | --- | --- |
| | Estimated floor area (sqm) | Number of units | Price range (excluding grants) |
| 2-room Flexi (Type 1) | 38 | 30 | S$192,000 – S$241,000 |
| 2-room Flexi (Type 2) | 48 | 124 | S$247,000 – S$309,000 |
| 4-room | 92 | 276 | S$511,000 – S$660,000 |
The last launch in Kallang/Whampoa was in August for Towner Residences. It saw an overall application rate of 8.5 for 4-room flats, with 6.2 first-timers competing for each of these flats.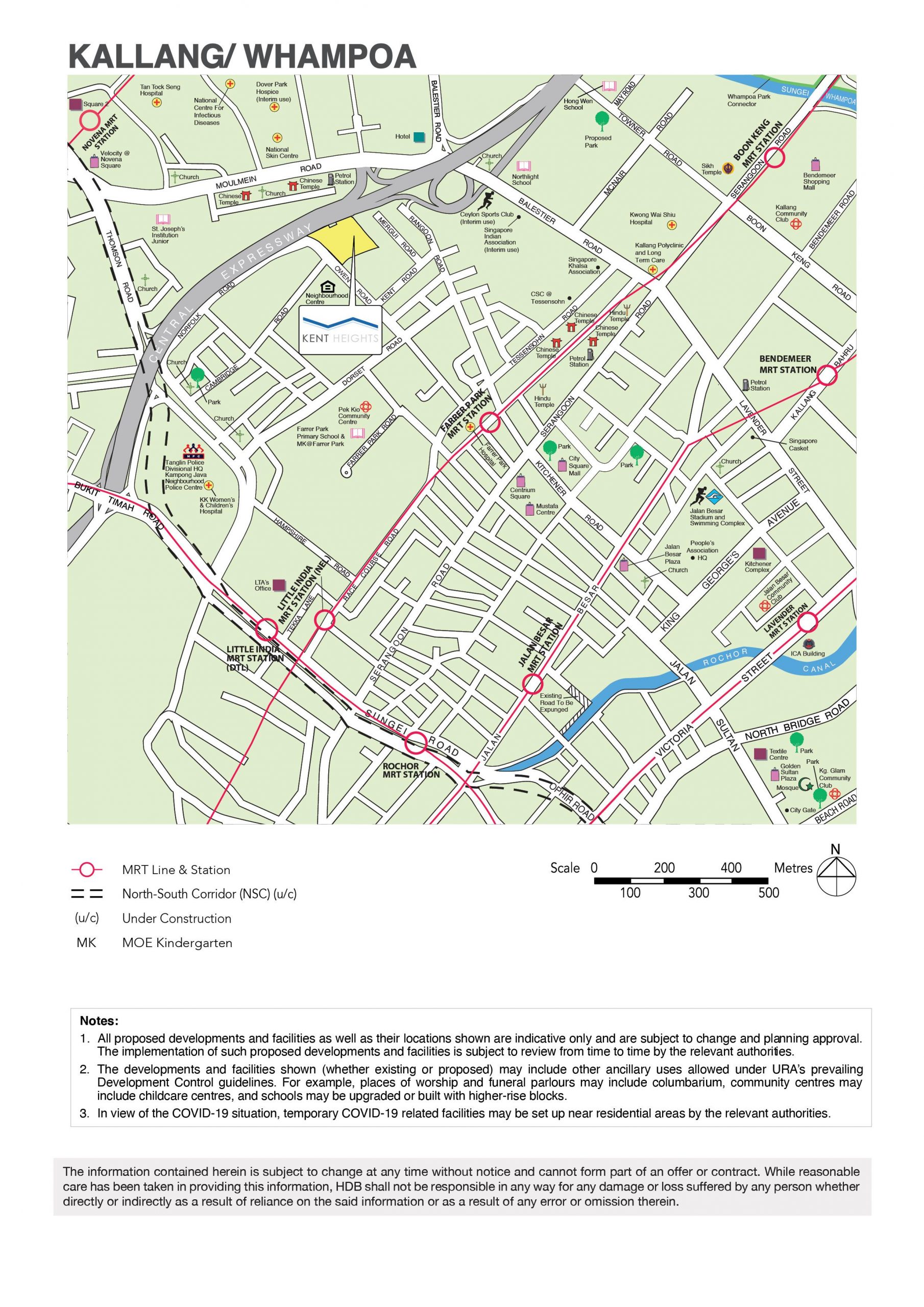 With that, let's dive into the pros and cons of the November 2021 Kallang/Whampoa BTO project.
November 2021 Kallang/Whampoa BTO — The Pros
Accessibility
Unlike the earlier Kallang/Whampoa BTO projects this year, the nearest MRT for this project will be Farrer Park MRT on the North East Line. It's located around 11 minutes walking distance from the site.
On top of North East Line, residents will enjoy direct access to two more MRT lines. There's Little India MRT serving as an interchange for Downtown Line and North East Line, and Novena MRT on the North South Line. Both stations are around an eight- to 12-minute bus ride away.
Compared to the other BTOs in this launch, this project is one of the more centrally located. So if you manage to snag a flat here, you can reach the CBD in five to six stops.
There are also Central Expressway (CTE) and Pan-Island Expressway (PIE) nearby for drivers, in which the CTE stretches along the north side of the BTO site.
Food and retail amenities
Another major highlight of this Kallang/Whampoa BTO is the variety of food and retail options nearby.
For starters, Pek Kio Market and Food Centre is just across the street. The closest supermarket, NTUC Fairprice, is just next to the market within a four-minute walk.
Other markets and hawker options nearby are Whampoa Makan Place and Bendemeer Market and Food Centre. Both are within 20 minutes by bus.
Mall options in the vicinity include City Square Mall next to Farrer Park MRT and Mustafa Centre around a 13-minute walk. And just next to Novena MRT, there are three malls: Velocity @ Novena Square, Square 2 and United Square.
You can also find many famous food options along the nearby Rangoon Road and Jalan Besar, including Swee Choon.
For more options, you can always head to Orchard or Bugis.
Schools
The nearest schools of this November 2021 BTO are Farrer Park Primary and St Joseph's Institution Junior. Both are located within 10 minutes by bus.
Other schools within the 1km radius include Hong Wen School and Northlight School.
You can find more school options located a little further, such as Stamford Primary, Bendemeer Primary and Secondary, Anglo-Chinese School (Junior) and Anglo-Chinese (Barker Road).
Healthcare facilities
Various healthcare facilities are available in the vicinity as well.
Opening by the end of 2021 is Kallang Polyclinic, which will be around 12 minutes away by bus.
The nearest hospitals, Farrer Park Hospital and KK Women's and Children's Hospital, will be within a five-minute drive.
There's also Tan Tock Seng Hospital within a nine-minute drive.
Price appreciation
The first BTO projects here were only launched in 2012 (and TOPed in 2016). So as of writing, there are only three BTO projects here that have entered the resale market, with all of them finishing their MOP this year. So far, there's only one transaction each for Bendemeer Light and McNair Towers. While Tenteram Peak has recorded several transactions since May, we've only seen an increase of 1.75% so far.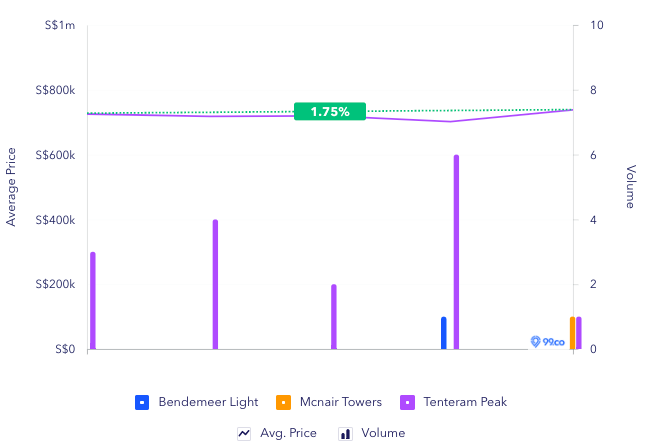 Nevertheless, we expect a healthy price appreciation here. In the past five years, 2-room and 4-room HDB flats in Kallang/Whampoa have seen a price increase of 13.37%.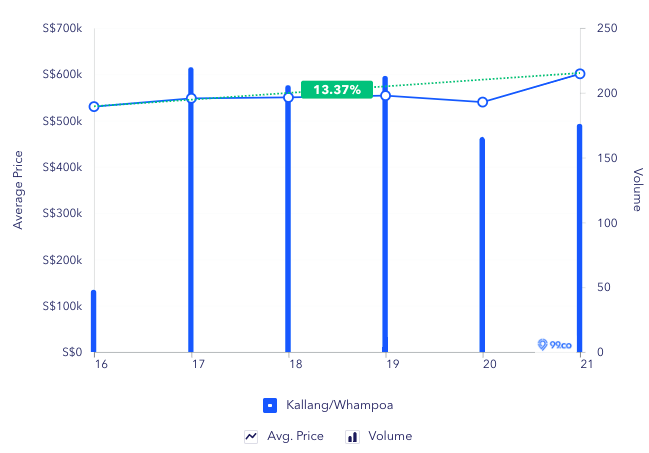 November 2021 Kallang/Whampoa BTO — The Cons
Childcare centres
There will be a childcare at Kent Heights.
But other than that, there aren't many childcare centres within walking distance. The nearest ones outside the project, such as PCF Sparkletots at Gloucester Road and Dorset Road, are around an eight-minute walk.
Located a little further are Pegasus International Preschool at Keng Lee Road and Maplebear Playwords at Balestier Road.
You can also find an MOE Kindergarten at Farrer Park Primary.
Recreational facilities
Jalan Besar Stadium and Swimming Complex will be around a 17-minute bus ride from the Kallang/Whampoa BTO.
And closer to the site is the Civil Service Club @ Tessensohn, which is within 12 minutes walking distance. Here you can find facilities such as a rock-climbing wall and bowling alley.
The project will also feature a 500m jogging track.
But other than these facilities, there aren't many recreational options here.
Type of flats
Another downside of this Kallang/Whampoa BTO is that only 2-room Flexi and 4-room flats will be available.
So this BTO will be more suitable for smaller families, since 5-room flats aren't offered here.
Plus, singles won't be able to apply here. Under the BTO scheme, they can only ballot for 2-room Flexi flats in non-mature estates.
Price
As we've predicted in an earlier version of this article, flats here are among the most expensive ones in this November 2021 BTO launch, with 4-room flats starting at S$511,000. This is because of its city-fringe location in a mature estate.
For reference, in the February 2021 launch, the starting price for 4-room flats was S$532,000. And for the latest launch in the estate, prices for the same flat type started from S$500,000.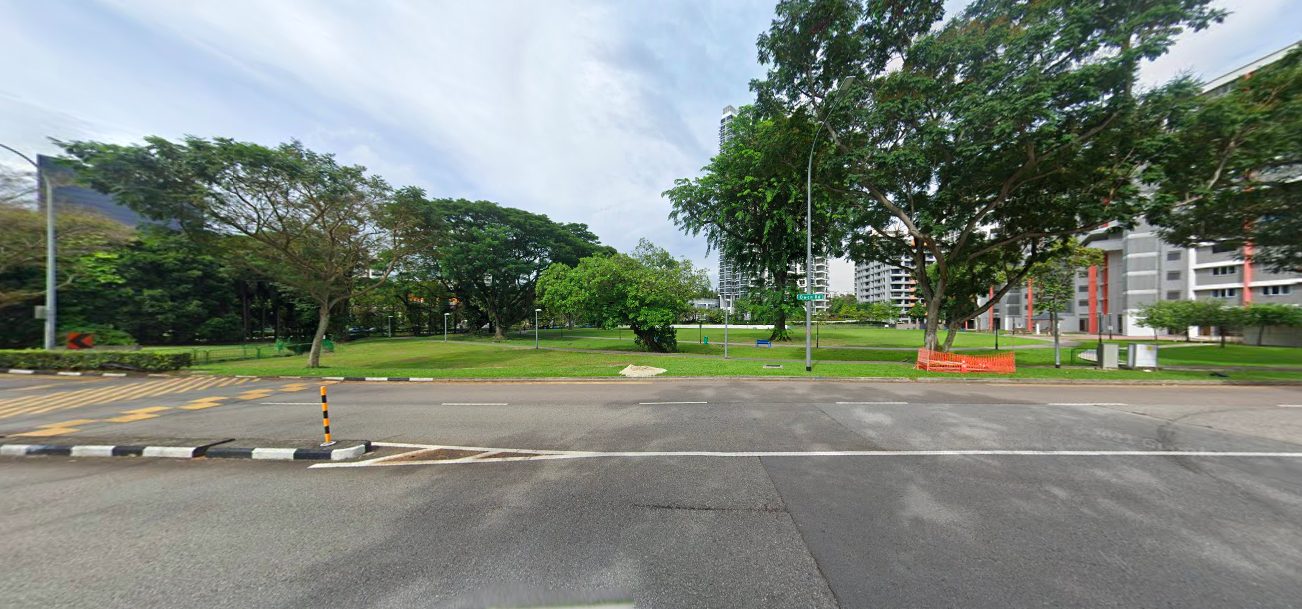 Oversubscription
We think this Kallang/Whampoa BTO will be one of the most popular November 2021 projects. Not only because of its mature status, but also due to its city-fringe location.
Plus, we've seen high application rates for the past two launches in this estate this year. During the February 2021 project (McNair Heights), the overall application rate for 4-room flats was 7.4 (5.4 for first-timers).
And as mentioned earlier, for the August 2021 BTO (Towner Residences), the overall application rate for the same flat type was 8.5, with 6.2 first-timers competing for each unit.
What else we noted about the November 2021 Kallang/Whampoa BTO
This Kallang/Whampoa BTO site is right next to the CTE, just like the August 2021 project in the same estate. So be prepared for some noise pollution if you're looking to ballot here. And just like what we've seen in the site plan of the earlier project, there will be a multi-storey car park along that stretch of the CTE. Hopefully, the eight-storey car park is enough to buffer some of the noise.
The site is surrounded by residential development — not just HDB but also private properties like Cityscape @ Farrer Park.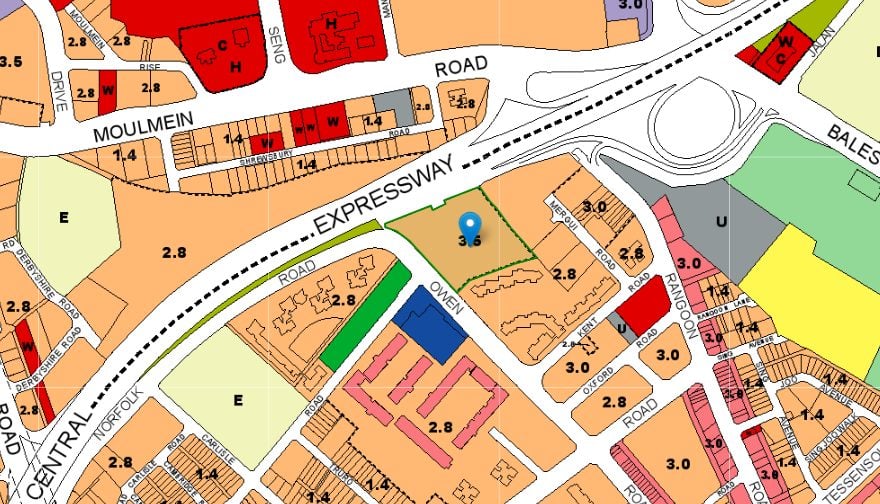 So there's a low chance of getting unblocked views other than the north stack facing the CTE, where there are landed properties across the expressway.
Another chance of getting unblocked views is to go for the south stacks facing Kent Ville HDB since they're 11 and 12 storeys high.
Our verdict on the November 2021 Kallang/Whampoa BTO
We feel that this BTO has the best location in this November 2021 BTO launch. That is, until HDB announced the Rochor BTO. Nevertheless, we like its city-fringe location, and that it's within walking distance to the MRT.
On top of that, the Kallang/Whampoa BTO is close to various amenities, especially food, retail and healthcare. From hawker centres to cafes and restaurants, there's a lot of food options you can enjoy here. Healthcare wise, you can find both public and private healthcare facilities here as well.
November 2021 Kallang/Whampoa BTO: Should you apply? 
Yes, if you're very lucky, you might want to try balloting for a flat here.
As we've said earlier, this is probably one of the most popular projects in this launch, since it's centrally located, and isn't subject to the PLH restrictions like the Rochor BTO. But with only 430 units up for grabs, there's a lower chance of scoring a flat here.
If you have a bigger family and require more space, you might want to consider balloting for the Hougang BTO or Tengah BTO instead.
–
The 99.co video team did a TikTok while doing a tour of the neighbourhood. Check it out!
@99dotcoNOV 2021 BTO exercise just launched TODAY!! Will you be applying? Here's our take on the Kallang/Whampoa launch ✨ Full review in the link in bio!
–
Will you apply for the November 2021 Kallang/Whampoa BTO? Let us know in the comments section below or on our Facebook post. 
If you found this article helpful, check out our overview of the November 2021 BTO projects and in-depth reviews:
Looking for a property? Find the home of your dreams today on Singapore's fastest-growing property portal 99.co! If you would like to estimate the potential value of your property, check out 99.co's Property Value Tool for free. Meanwhile, if you have an interesting property-related story to share with us, drop us a message here — and we'll review it and get back to you.
HDB resale flats for sale in Kallang/Whampoa
113C Mcnair Road
Singapore 324113 · D12
3
2
$918,000
59A Geylang Bahru
Singapore 330059 · D12
3
2
$820,000
117A Jalan Tenteram
Singapore 321117 · D12
2
2
$700,000
113A Mcnair Road
Singapore 322113 · D12
3
2
$915,000
78 Lorong Limau
Singapore 320078 · D12
3
2
$850,000
8 Boon Keng Road
Singapore 330008 · D12
3
2
$890,000
113D Mcnair Road
Singapore 325113 · D12
3
3
$936,000
106 Jalan Dusun
Singapore 320106 · D12
3
2
$508,800
12 Farrer Park Road
Singapore 210012 · D8
3
2
$720,000
10A Bendemeer Road
Singapore 331010 · D12
3
2
$938,000
Frequently asked questions
Can 2-room Flexi flats be resold?
You can sell 2-room Flexi flats with a 99-year lease in the resale market. However, those with a short-term lease ranging from 15 to 45 years cannot be resold.
Can a divorcee buy a BTO?
Yes, a divorcee who has children under their custody can form a family nucleus to buy a BTO under the Public Scheme.
How much does a 2-room BTO cost?
Excluding grants, it generally ranges from a starting price of S$100,000 to S$180,000. Those in mature estates will have a higher starting price.