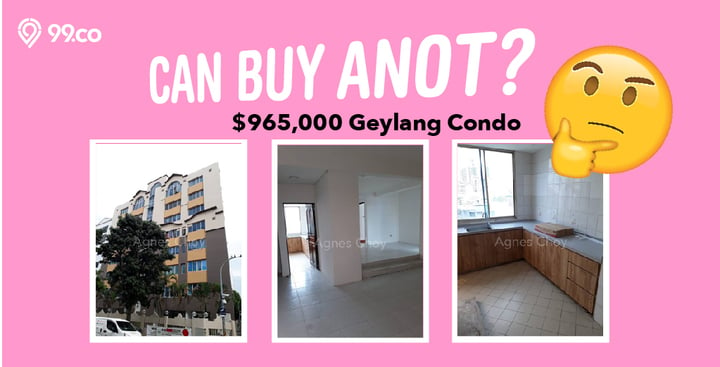 Can buy anot? is a new series where a noob property buyer highlights a property in which he thinks is a good buy, states his reasons why – and then gets schooled by 99.co's in house property experts.
So recently I was snooping around 99.co's listings, and fantasizing about owning my own home. Two years ago, I rented a room in a three-room flat in Mountbatten. It was a really convenient place to live, especially since it was so close to the CBD.
With that in mind, I looked for properties within the area …and I found… this interesting looking listing. Not quite in Mountbatten, but in nearby Geylang.
In case you're lazy to click in, here's what it looks like on our listings page.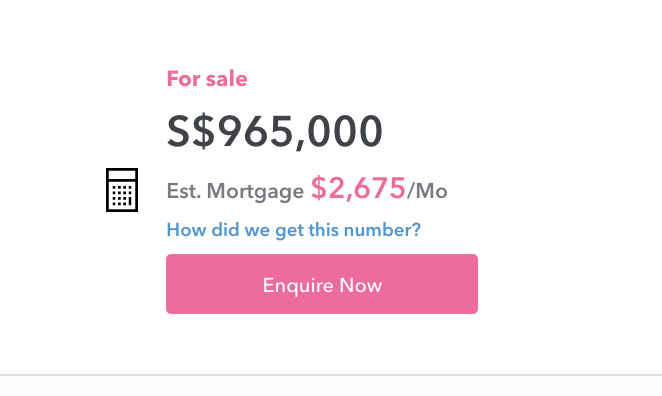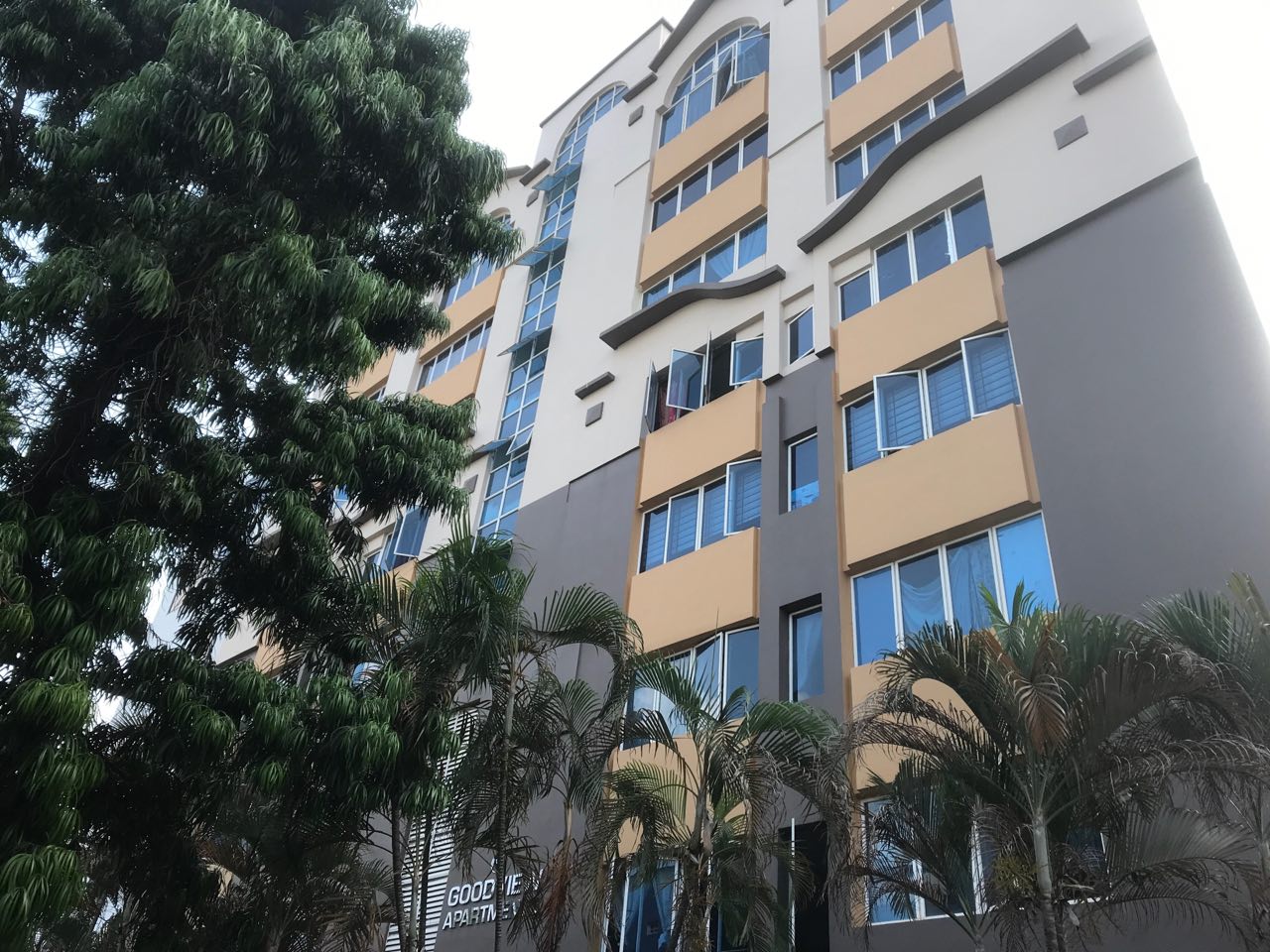 With that in mind, I went down to take a look at the surrounding areas of the property last week.
Is the location good?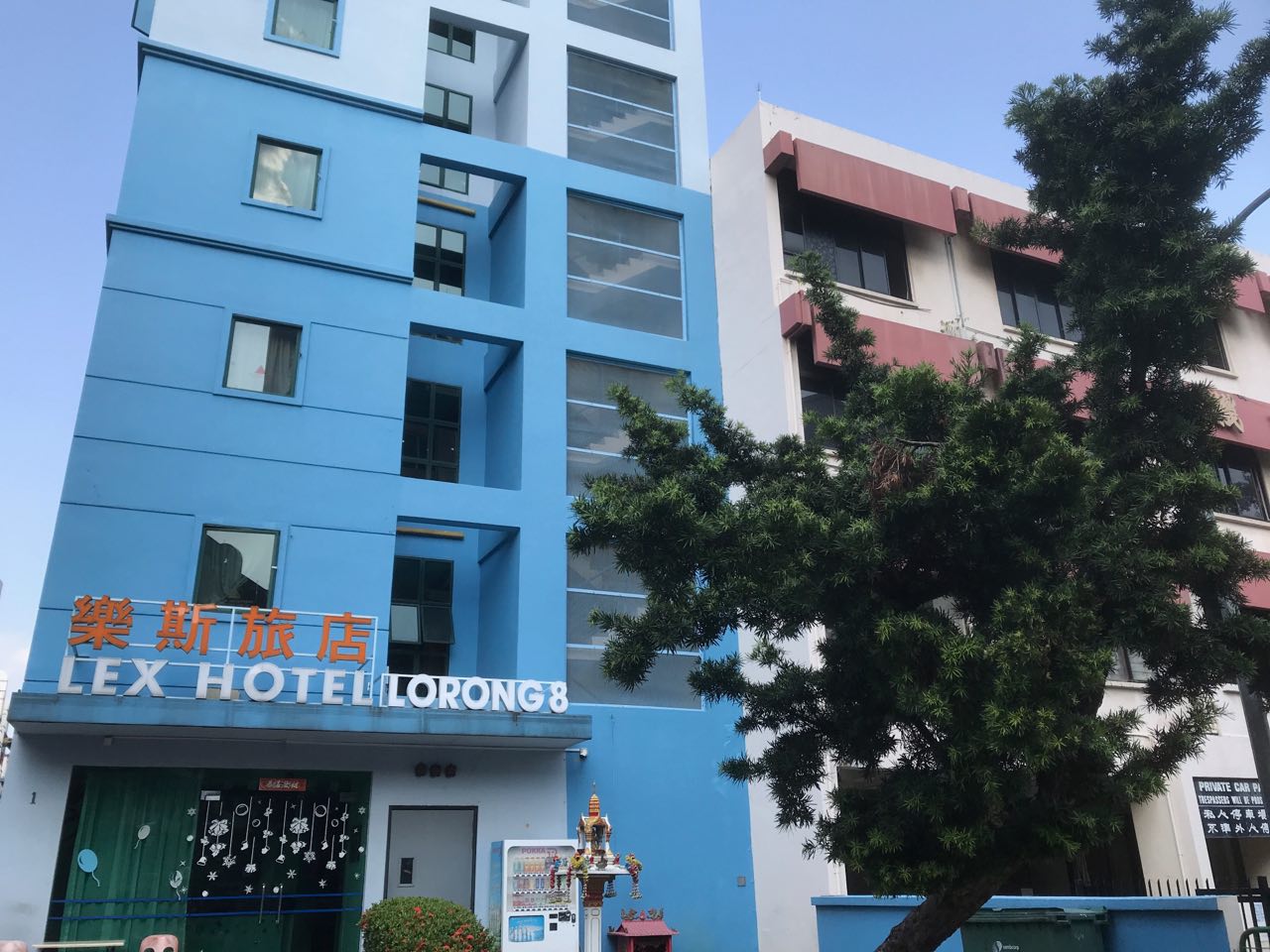 My POV: Let's get this out of the way. Yes, this is in Geylang, and Geylang has a bad rep for having a red light district. Except that this is an issue that's going away – most sex workers operate online now (Yay, disruption)
That said, even if you were worried about that, the shady areas only stretch from around Lorong 18 to Lorong 24. So quite a bit away.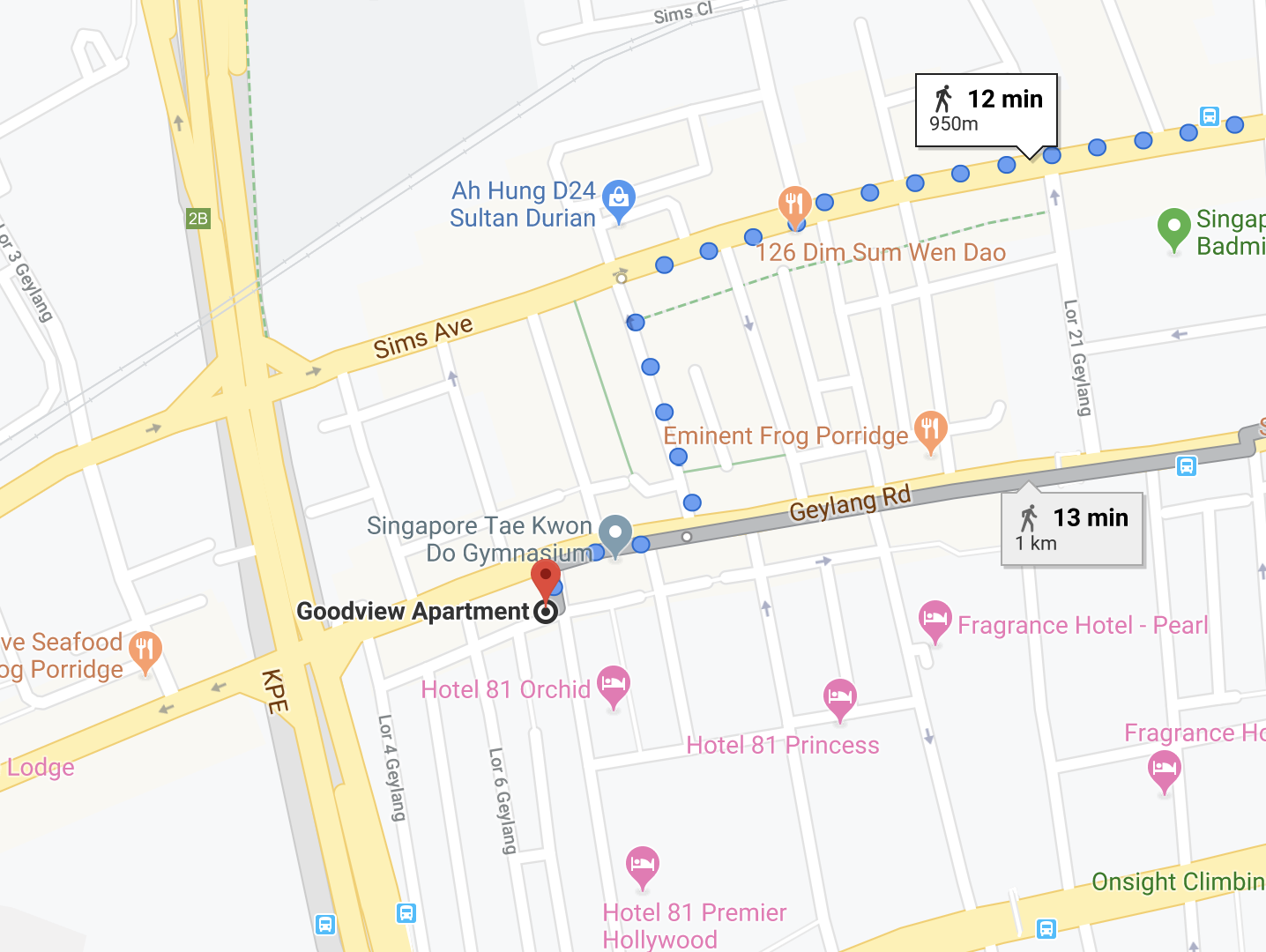 Take that away and you do get a location that's really close to the CBD, has many food places and is close to Paya Lebar – an area that's undergoing lots of development.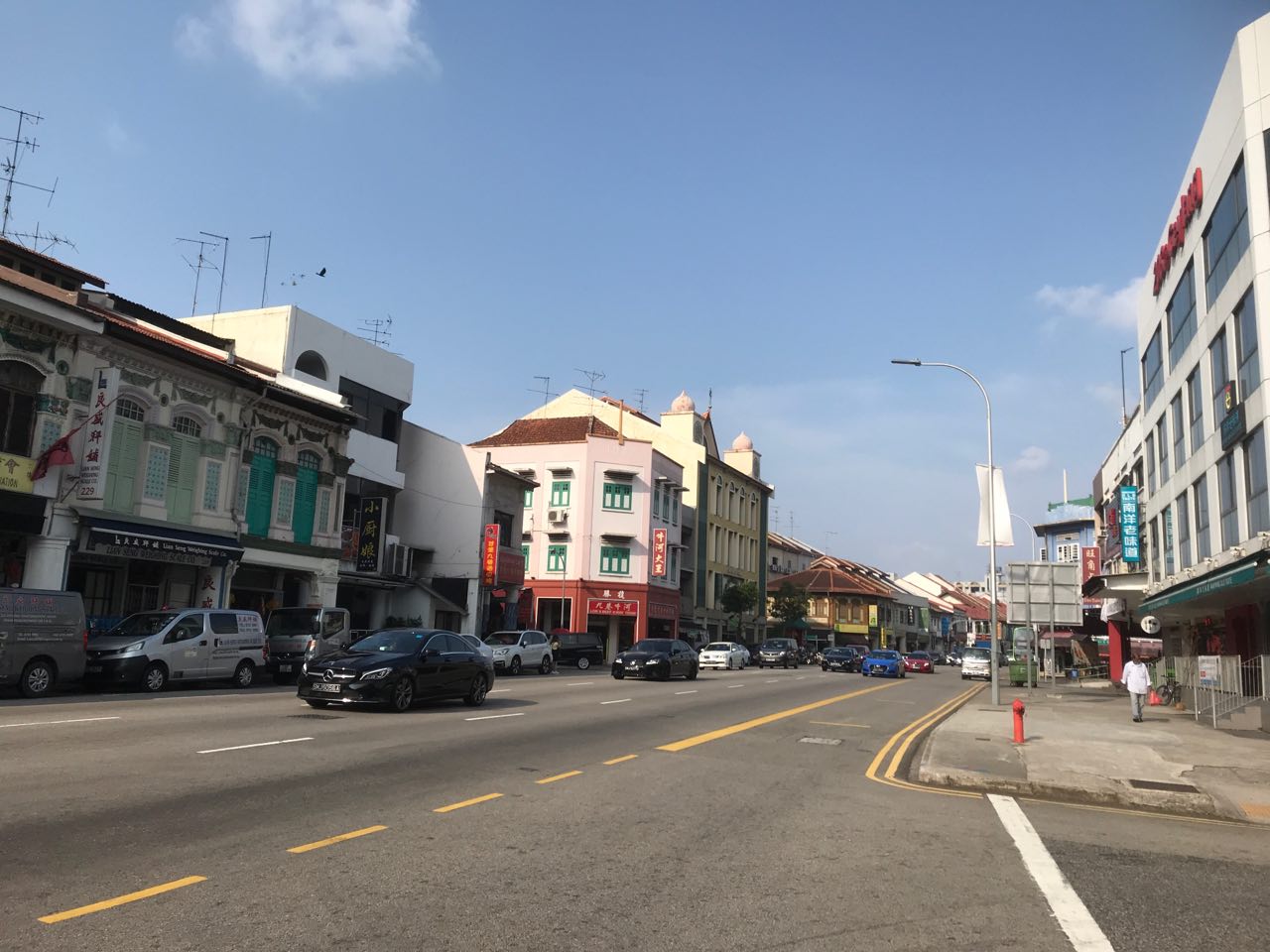 99.co editor: If the last time you saw Geylang was before 2014, you'll be shocked at how quiet and subdued it is now. No more long rows of sex workers lining the streets, and even the illegal cigarettes and gambling have become uncommon. Living in Geylang is not as dodgy as you might think. 
BUT ALSO CONSIDER: The notorious Geylang traffic is still a living hell. Turning into the lorongs can be an exciting, frequently life-threatening, experience.  And good luck finding parking, if you need it.
Development potential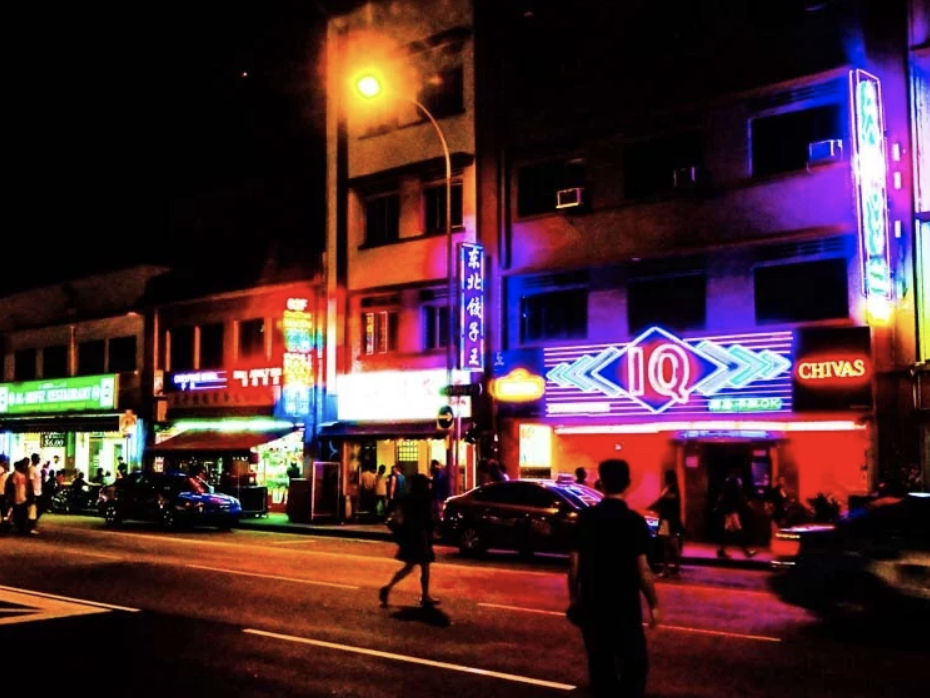 My POV: Freehold property for less than $1,000,000, in a place that's less than a six-minute drive from the CBD is pretty good find.  If Tiong Bahru took 15 years to gentrify, then perhaps in 15 years Geylang would be equally 'hipster' as well? Imagine getting a spot in Tiong Bahru for less than a million. Amazing.
99.co editor: Somewhat agree. One thing to note about Geylang is that a large stretch (between Lorong 4 to Lorong 22) will no longer be zoned for residential use. It will only be for commercial. This means existing residential properties will see some scarcity value – and it's good to know you'll have a lot more food, shops, etc. around you if you already have property there.
BUT ALSO CONSIDER: That said, Geylang is too authentically Singaporean to ever host artisanal free-range egg pancakes, or whatever hipster nonsense is in right now. This a place where you can squat over a longkang, pick your ear with a long fingernail, and eat your kway chap in peace.
Size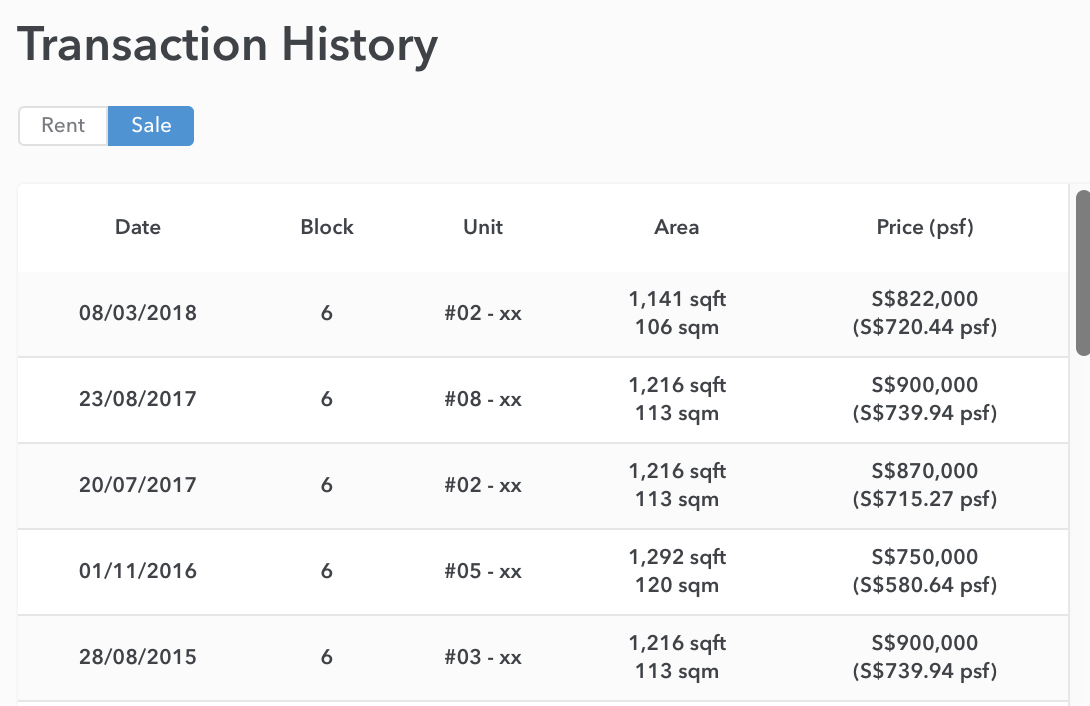 Noob's POV:  This listing puts the property at 1,216 sqft. That's bigger than most HDBs. I've heard of people buying 4-and-5-HDB resales at close to $1 million – smaller properties too. So why not this?
Editor at 99.co: I compared the prices of the given unit to the two nearest condos. Average price in the development is $720 psf. At $965,000, the listing you're looking at (1,200 square feet) is priced at about $793 psf – comparatively expensive next to other units in the same condo.
It's priced lower than the two nearest options, however. Royce Residences, which is nearby, is around $815 per square foot, while Treasures@G6 has a smaller unit (around 450 square feet; it's just $630,000 ($1,394 psf). If you're staying alone, that may be a good savings, as the quantum is lower.
This is all information you can get for free, by comparing on 99.co.
That said, Geylang properties are not for amateur investors okay! Yes, it's true the units here have a ton of potential – but bear in mind that Geylang properties are harder to resell. It's still a red-light area, so any future gains are speculative.
There are also parts of Geylang where banks won't grant loans at all, or the bank will only give you a smaller loan. Check among the banks first (if they don't give you want, see if a non-bank lender, like Hong Leong, will cover you).
Also…traffic lah. Geylang can be a six minute drive to the CBD, but a 20 minute drive to find a damn parking lot; when you want to go to 126 or Mongkok Dim Sum.
About the rental yield…
Noob's POV:  Geylang properties generally have higher rental yield and have no problem finding tenants. I could live in the place, getting two tenants paying $1k each to offset the mortgage.
Editor at 99.co: A lot of foreign workers are tenants in Geylang, that's true; and for those staying for a year or so, they probably prize convenience over the other issues.
But owner-occupiers shouldn't think about rental yield – rental income may offset some of the cost, but the yield is generally zero or negative for most owner-occupiers. You might make money on resale gains, but remember that's speculative.
Rather than think about yield, the big question is: what's your intent in the near future? What if you get married and settle down sometime in, say, the next five years or so? Geylang isn't exactly a family area, and you don't know what the market is like if you need to sell at that point.
Best to leave rental yield considerations to pure investors.
Noob's Conclusion:
After taking into consideration everything my editor said, I'd buy the place if I…
Don't intend on driving – by taking Grab everywhere, I'd be able to avoid the jams not killing myself finding parking.
Already had a HDB flat – as my editor said, best to have a clear idea of what a property will do for you. Because being a homeowner and investor are two very different things.
Had a partner who wouldn't mind Geylang's not-so-family-friendly vibe.
Note: I'm not married (but attached), in my early thirties, and buying for personal stay and investment. Still looking out for my first property.
What are your thoughts? Would you buy this property? Let us know in the comments.
(Visit our new launches in district pages to find the latest new launch project in each district in Singapore! Browse the latest new launch condos in District 10 and District 15 with new condos in Tanglin, Holland, East Coast and Marine Parade.)