Have you heard of the "Sick Building" Syndrome? It is a condition where people in a building suffer from symptoms of illness for no apparent reason. Often linked to time spent in the building, it can be attributed to the poor air quality in the building or shared confined space.
Illnesses arising from this syndrome can range from respiratory problems to fever. Isn't it very disruptive for employees to take turns to not show up for work? Here's how to beat this "Sick Building" Syndrome by improving your workplace environment:
1. Improve the Overall Ventilation Of The Building
 Natural Ventilation
It's essential to improve and maintain good air quality to prevent illnesses from travelling around your commercial space. Open up your office windows for short periods of time a day. This provides a greater flow of outdoor fresh air. Moreover, opening the windows help to air out the pollutants that may be building up in an enclosed area.
(Of course, if your window faces a busy road or construction site, it is better to leave it locked.)
 Mechanical Ventilation
Install ventilation systems around the rooms. For instance, install fans directly in windows, walls or air ducts. This helps to supply air into or exhaust air from a confined space.
But, just fixing mechanical ventilation systems in rooms will not improve the overall ventilation. It needs to be accompanied by regular monitoring of the surrounding air quality. As such, a minimum fresh-air flow of eight litres per second per person is recommended.
In addition, extract ventilation systems for rooms with machines such as photocopy machines, should be installed.  This ensures that all excess indoor air pollutants that they release are removed.
2. Regular Office Maintenance
Arrange regular maintenance service for your office air-condition and ventilation systems. Replacing air filters frequently will help with "sick building" syndrome. This aids in increasing the efficiency of airflow. Airflow becomes non-existent if the air filters are clogged due to irregular servicing. Over time, dust and debris will build up in the filter and settle in the air ducts. Consequently, prevents fresh air from circulating around the room, making employees more prone to catching the bug. Ideally, air filters should be replaced every 6 months to ensure good air quality.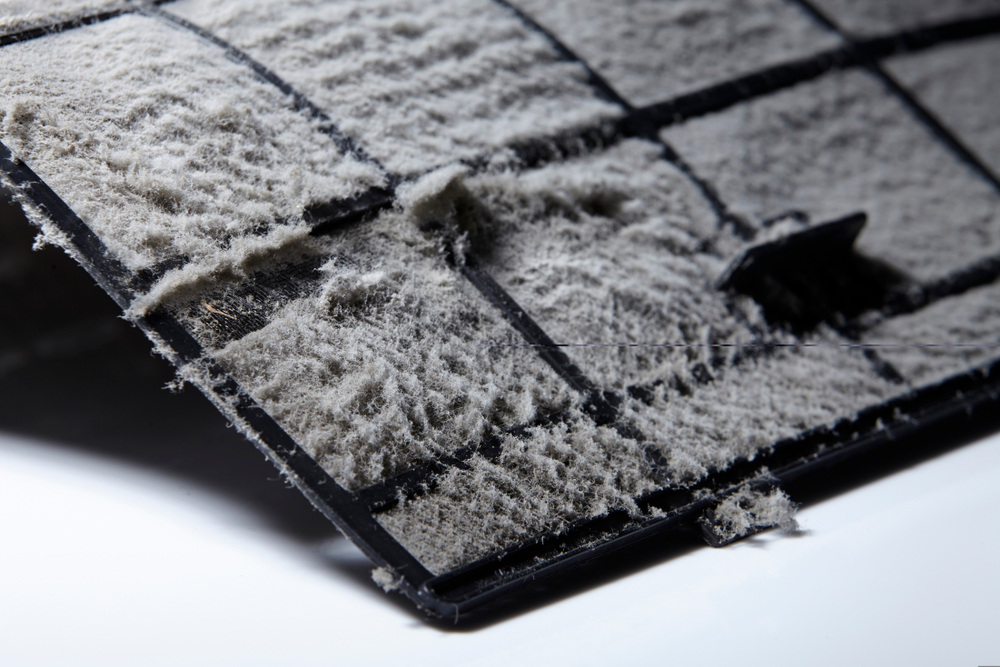 3. Install Humidifiers Around The Office
If your office is suffering from "sick building" syndrome, invest in humidifiers. Humidifiers add moisture to the air to prevent dryness which leads irritation to the skin and airway. It can ease some symptoms caused by flu or a common cold. As if that is not enough, humidifiers reduce the risk of infections since viruses can't travel well in moist air.
However, it is important to control the humidity levels of the room. Humidity between 30 and 50 per cent helps to keep dust, mould and other allergens under control. Anything above this figure can lead to respiratory problems. Besides, that is definitely not what you want to deal with.
Do keep in mind, though, that humidifiers are only effective when cleaned regularly.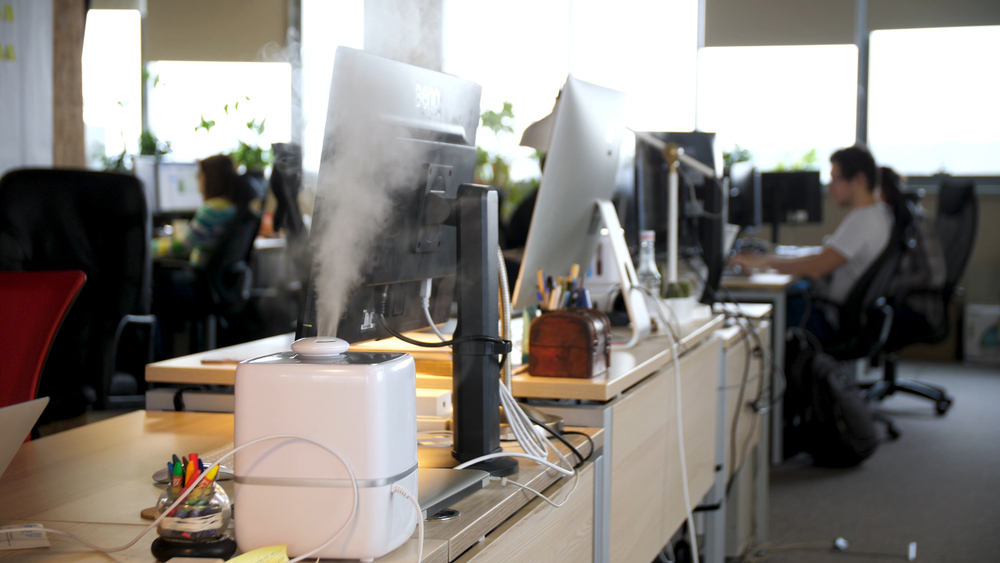 4. Don't Leave Areas Damp/Wet
Excess moisture and residual dampness support the growth of mildew and mould. It triggers allergies and causes irritation. Look out for any sources of dampness or standing water around the office. Immediately get leaks repaired and clean up spills.
Furthermore, take extra precaution in the office pantry where free-standing pools of water and damp items are common. Dry the sink area after washing, wipe dry and keep away all dishes, air dry towels and clear the trash every day. Taking these extra steps will help to stop the growth of mildew and mould from happening. Thus this lowers the risk of illness being spread around the office.
5. Keep Your Personal Office Space Clean
Do your part to lower the risk of falling sick. Keeping your personal space clean is your responsibility. Regularly vacuum, sanitize, clear away clutter and dispose of all garbage around you. It stops pollutants from having a chance to mix with the air and make you sick.
Make it a point to do a thorough clean of your office space at least once a week. Clear the garbage every day. Don't give bacteria a chance to reside at your working space and affect you and your colleagues.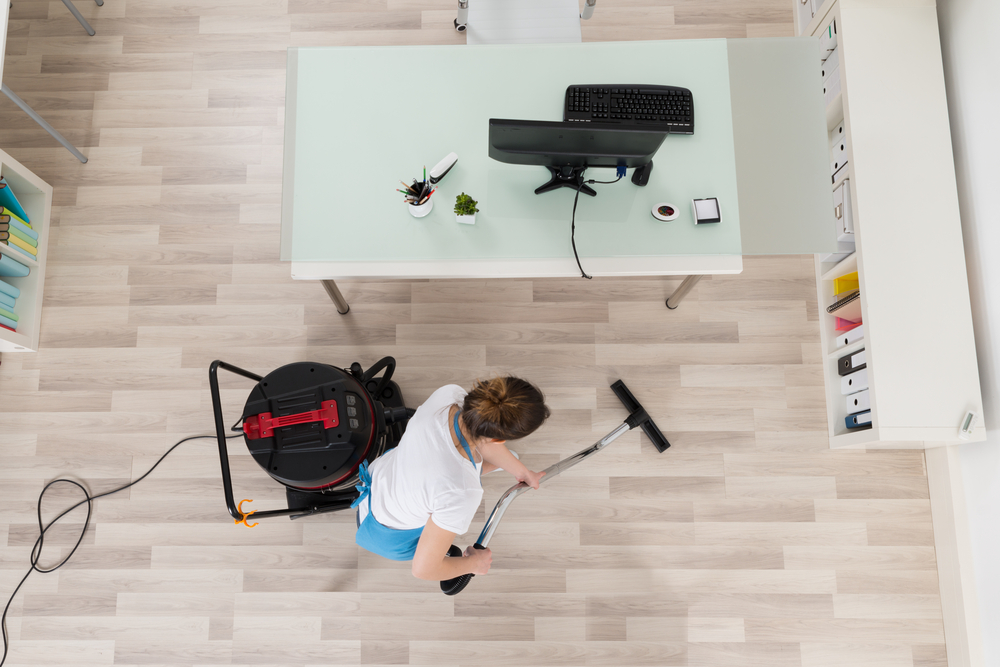 6. Add Office Plants
Besides being aesthetically pleasing, green plants absorb toxins and produce more oxygen. This allows employees to breathe more easily. Reducing carbon dioxide by 50 per cent, plants help to lowers the dust, bacteria and mould level in the air which would otherwise be inhaled by employees. As such, the presence of plants around the office results in a healthier working environment as they affect the employees' state of health.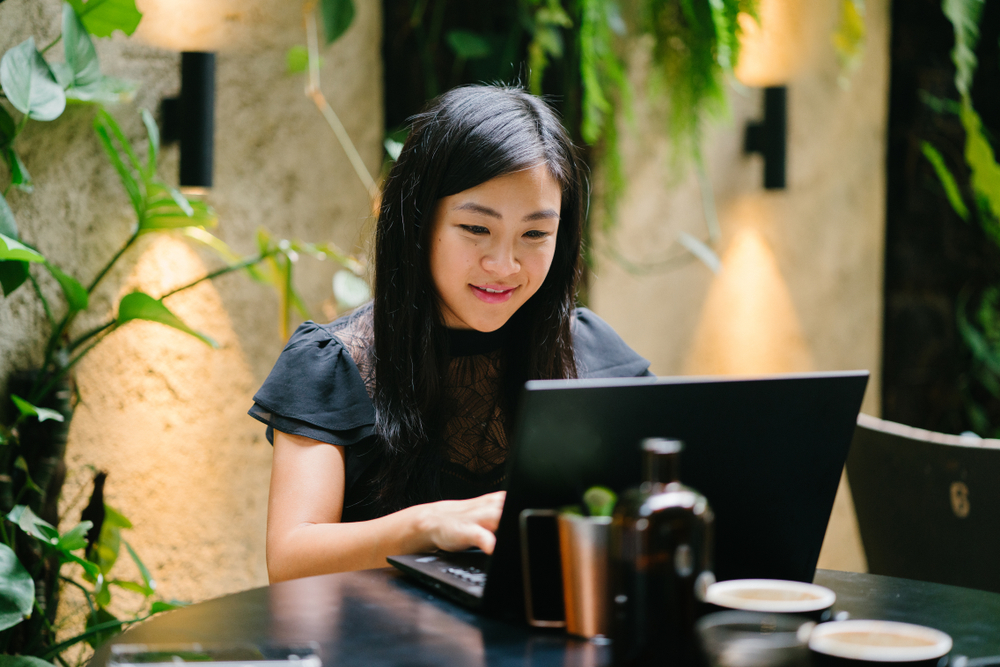 Are you suffering from "Sick Building" Syndrome? Voice your thoughts in our comments section or on our Facebook community page.
Looking for a property? Find the home of your dreams today on Singapore's largest property portal 99.co! You can also access a wide range of tools to calculate your down payments and loan repayments, to make an informed purchase.