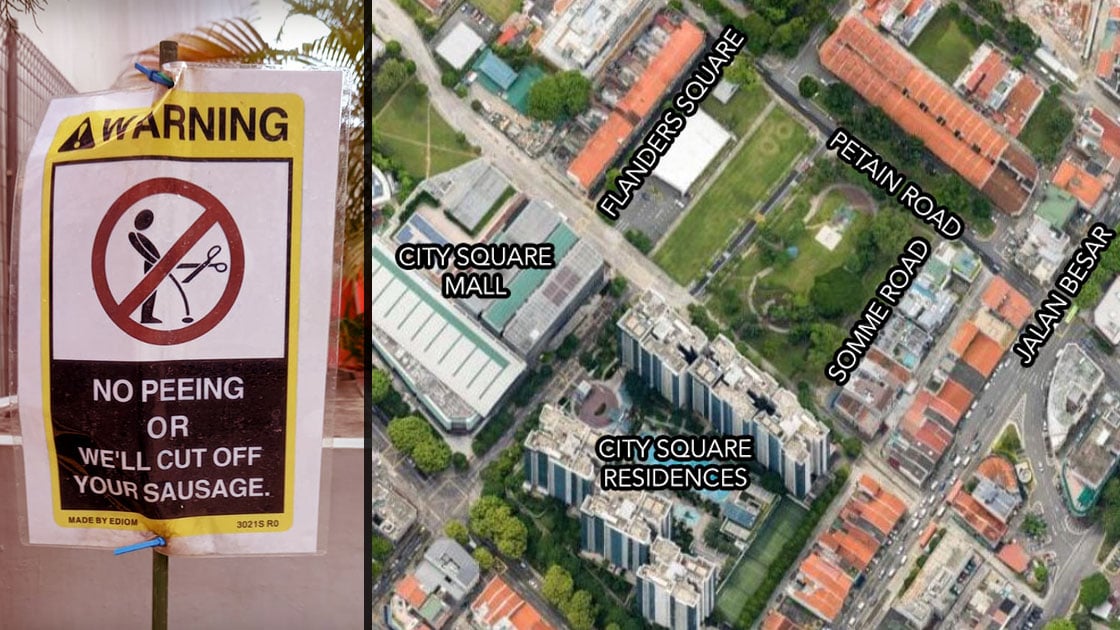 For years now, residents in the Jalan Besar neighbourhood, specifically around the Petain Road, Somme Road and Cavan Road areas, have stepped up to ensure their neighbourhoods remain clean, civil and welcoming.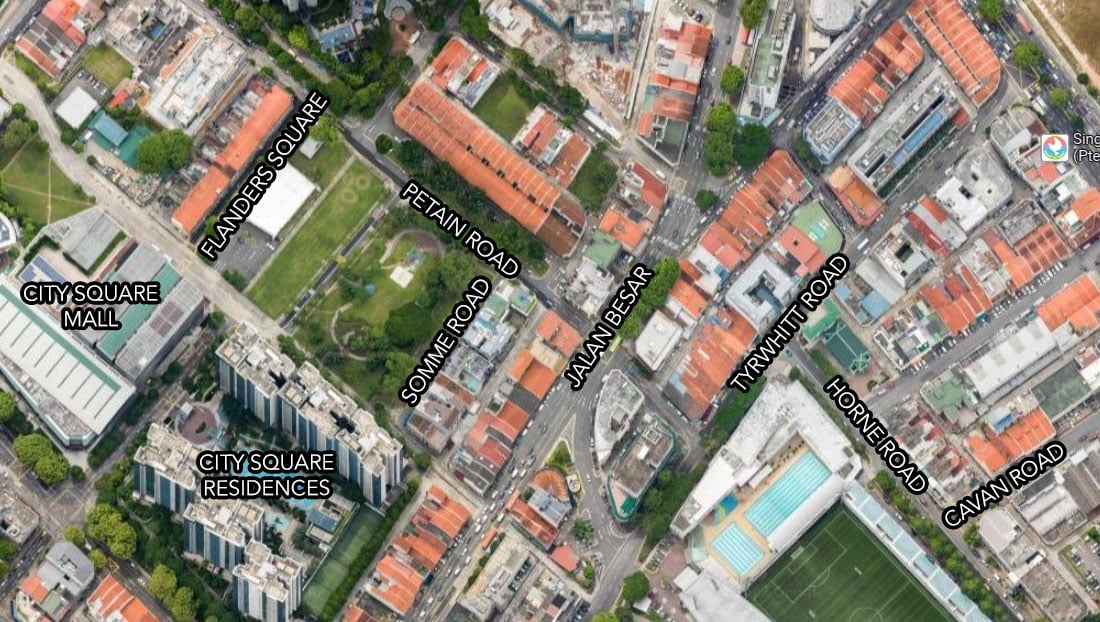 Recently, their efforts garnered far more attention (and admirers) than they had anticipated.
For example, one of them, Ms. Wendy Chan, who lives at the 30-unit Parc Somme condo along Somme Road, was featured on HardwareZone forums and Mothership.
In CCTV footage, she was seen chasing after two grown men after she caught them littering at her property's doorstep. The CCTVs are part of her condo's security cameras and Chan herself is the chairwoman of her condo's MCST since its first AGM about 8 to 9 years ago.
"On that day, our cleaners were off or had gone back to Malaysia, and we had a temporary cleaner. It just so happened that I had just finished my exercise and decided to check on how our temp was doing via CCTV.
"I saw these guys in real-time dumping their drink can in our flower pot, so in the spur of the moment, I chased after them across the park to tell them to do the right thing instead," Wendy, who is in her 50s, shared.
While doing so could have endangered her life (if the people she confronted became violent), Wendy said she didn't really think much about it then. But it was only upon reflection later, did she remind herself to be more careful.
That CCTV footage of rampant litterbugs is just one of many issues Wendy and many other residents in the neighbourhood face on a weekly basis.
Another resident is 47-year-old Benjamin, who lives with his wife and pet dog at 35-unit Cavan Suites along Cavan Road. Having lived there for the past 12 years and travelled the world as an IT salesman, Ben feels there's more that can be done to improve the image of the neighbourhood.
"Over the past decade, I've seen an increasing number of people in the Jalan Besar area, locals and foreigners, young and old, littering cigarette butts, rubbish and beer bottles."
(Ben shared the following WhatsApp video of discarded beer and drink cans/bottles at a playground just beside City Square Mall).
(He even shared a video of rat infestation behind City Square Mall. "They're so bold that they're out in broad daylight.")
"I've spoken to a few expatriates and tourists staying here, telling me that Singapore is actually very dirty. Having visited other countries like Japan, they were surprised to see Singaporeans littering in the vicinity," Ben added.
"There was one time when I got into trouble at the HDB void decks nearby. I advised several men who were drinking there not to leave beer bottles lying around. It ended up in an argument.
"On Saturday nights, I sometimes visit the Somme Road playground area to tell the foreigners drinking there to toss their beer bottles into the trash bin. If I get there too late, and they're already drunk, then they'll ignore me and I'll see a lot of broken bottles in the area on Sunday.
"Besides drunkards, there are also those looking for instant self-gratification, like the middle-aged ah bengs. If they smoke a cigarette, they want to quickly get rid of it, even if the bin's nearby."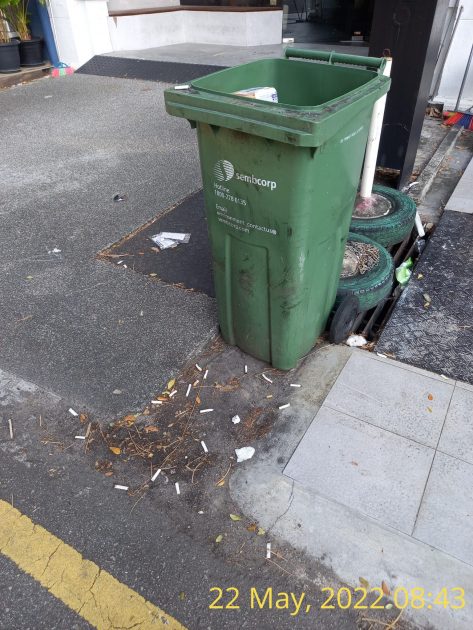 Other issues folks in the neighbourhood face include illegal parking.
"There is a 'shop' at the junction of Petain and Somme Road," Wendy shared, "where its regular customers would sometimes illegally park. While we've submitted reports to LTA, these customers, who have been fined previously, would come back and move farther away from our CCTVs and repeat their offences."
In fact, in 2017, Wendy was assaulted when she confronted one of these customers for illegal parking.
"They knew I was always taking pictures, sending them to LTA and getting them fined. One day, one of their "hero" customers decided to purposely park his car at the double-yellow line and waited for me. When I came out with my camera, he shouted at me, knocked my camera off my hand and it escalated to him kicking me and me getting warned for kicking him back."
Other similar incidents included her being verbally harassed at the U-turn end of Somme Road as she tried to warn and deter illegally parked car owners there.
(Warning: Video above contains vulgarities. Viewer discretion is advised. Video courtesy of Wendy Chan)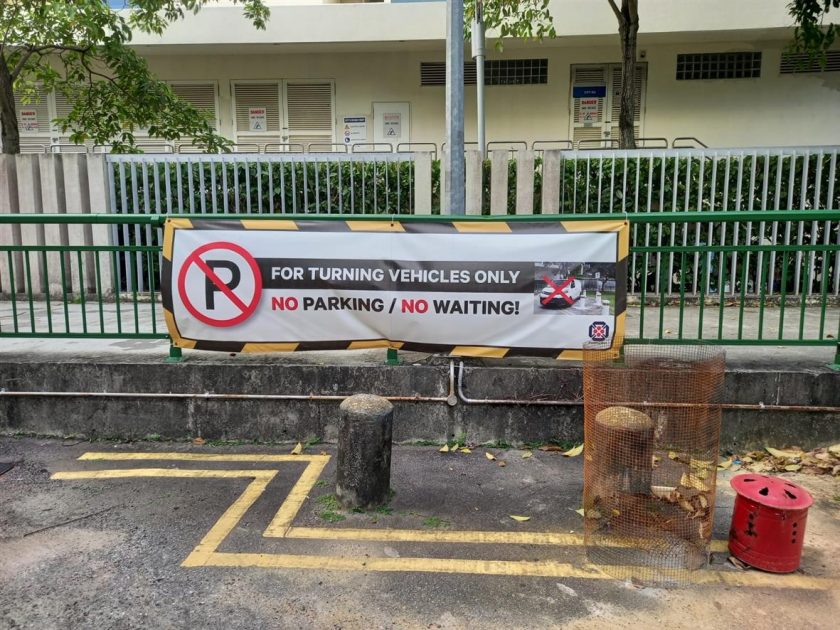 Ahmad Safwan, who works as a day-shift supervisor-manager at Asylum Coffeehouse (located at the first level of a Petain Road shophouse), shared that the rampant littering and peeing in the area did not subside even during the pandemic restrictions on licensed entertainment outlets.
He suspected some of the joints may have operated in stealth mode during the restrictions.
"Many of the men from the upper storey restaurant-and-bars or KTVs, would come down at night and start peeing and littering. Every day, as part of our SOP, I have to ask my assistant to sweep the floor off cigarette butts before we open at 8 am."
Safwan also recalls an incident in December last year where several drunk men came downstairs and wanted to pick a fight with his restaurant's night crew. After filing a police report, the restaurant management redirected the CCTV towards the corridor to serve as a deterrent.
The back alleys have had it worse – particularly the lane between Somme Road and Jalan Besar, where several people have been caught on camera peeing openly in the area.
(This video from Parc Somme's YouTube channel, shows several youths peeing at the flower pots area in the alley.)
The incidents were so rampant that Wendy had to erect signages to warn people off.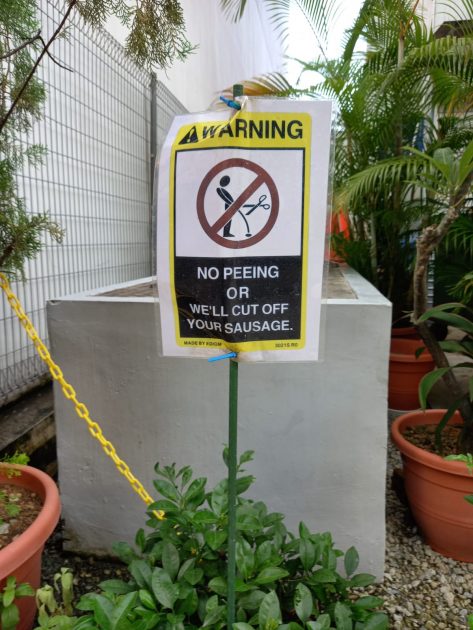 "Everyone on the street knows who I am. It's whether they think I'm a force for good or the biggest bitch on the street. All the troublemakers think I'm the latter and the neighbours who like law and order are quite happy with what I'm doing," Wendy said.
"As chairwoman of our MCST, we follow our rules and by-laws, and we don't play favourites as long as what we do is for the good of the building and neighbourhood. The chairperson job in a condo MCST is usually a thankless job, so no one is really quite prepared for what it entails. Sometimes you just have to go over and above the role."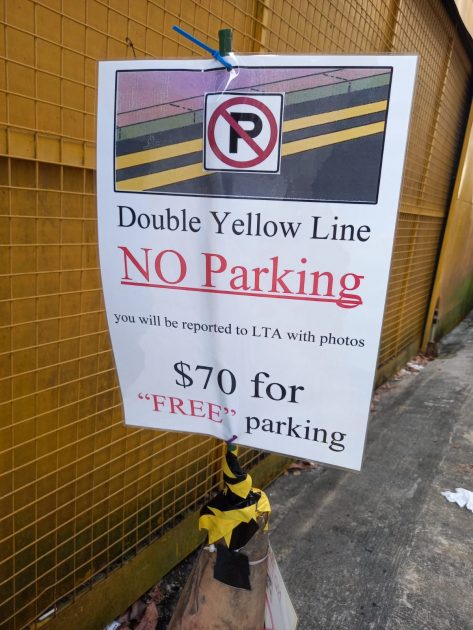 In some of these situations, while education is useful, Wendy feels that enforcement by the authorities is a must.
While she's been reporting lesser littering cases to NEA since the pandemic restrictions were lifted (they've fallen from 5-6 a week to 2-3), they're never enough.
"I'm from an era where we used to have the "No Littering" campaign. When I spoke to residents in this neighbourhood, many felt that we need the campaign back.
"When I spoke to the Public Hygiene Council, I shared situations where some individuals would be conscientious enough to throw their drinks cans into bins, but when it comes to cigarette butts, they adopt an attitude that it's cool or okay to litter. We probably need a 'Not Cool' campaign for cigarette butt littering," Wendy suggested.
"The littering issues in the neighbourhood reflect the character of our society," Ben said. "They are usually committed by recalcitrants. So we need hotspot enforcement, where during certain timings, the authorities do target awareness monitoring in these highly prone areas."
Ben also feels that civic-minded education in schools needs to be stepped up, like toilet cleaning, tray returns, preparing your own lunch and so on.
"What we're trying to do here is only a small part of a larger issue that needs to be addressed. It can be extremely stressful for individuals like us – we work hard, return home and we have to face a dirty environment. Why can't Singapore be like civic-minded societies like Japan, South Korea or New Zealand?
"The short and long answer: It boils down to our attitudes and how they are passed on in our society."
–
Properties for sale at Parc Somme
Parc Somme
62 Somme Rd · D8
2
1
$948,000
Parc Somme
62 Somme Rd · D8
1
1
$760,000
Parc Somme
62 Somme Rd · D8
1
1
$750,000
Properties for sale at Cavan Suites
Cavan Suites
11 Cavan Rd · D8
1
1
$660,000
Cavan Suites
11 Cavan Rd · D8
1
1
$699,000
Cavan Suites
11 Cavan Rd · D8
0
1
$660,000
Cavan Suites
11 Cavan Rd · D8
1
1
$680,000
Cavan Suites
11 Cavan Rd · D8
1
1
$698,000
Cavan Suites
11 Cavan Rd · D8
0
1
$650,000
Cavan Suites
11 Cavan Rd · D8
0
1
$798,000
Cavan Suites
11 Cavan Rd · D8
1
1
$680,000
Cavan Suites
11 Cavan Rd · D8
1
1
$799,000
Cavan Suites
11 Cavan Rd · D8
1
1
$700,000
–
Are you also frustrated with the level of cleanliness and civic-mindedness in your neighbourhood? Let us know in the comments section below or on our Facebook post.
If you found this article helpful, check out Government panel on "neighbourhood noise" to develop set of norms for residents and The rise of killer litter and the government's responses so far.
Looking for a property? Find the home of your dreams today on Singapore's fastest-growing property portal 99.co! If you would like to estimate the potential value of your property, check out 99.co's Property Value Tool for free. Also, don't forget to join our Facebook community page or Telegram chat group! Meanwhile, if you have an interesting property-related story to share with us, drop us a message here — and we'll review it and get back to you.
New launch alert! Welcome to Grand Dunman
About Terence Ang
Looking to sell your property?
Whether your HDB apartment is reaching the end of its Minimum Occupation Period (MOP) or your condo has crossed its Seller Stamp Duty (SSD) window, it is always good to know how much you can potentially gain if you were to list and sell your property. Not only that, you'll also need to know whether your gains would allow you to right-size to the dream home in the neighbourhood you and your family have been eyeing.
One easy way is to send us a request for a credible and trusted property consultant to reach out to you.
Alternatively, you can jump onto 99.co's Property Value Tool to get an estimate for free.
If you're looking for your dream home, be it as a first-time or seasoned homebuyer or seller – say, to upgrade or right-size – you will find it on Singapore's fastest-growing property portal 99.co.
Meanwhile, if you have an interesting property-related story to share with us, drop us a message here — and we'll review it and get back to you.
Join our social media communities!
Facebook | Instagram | TikTok | Telegram | YouTube | Twitter