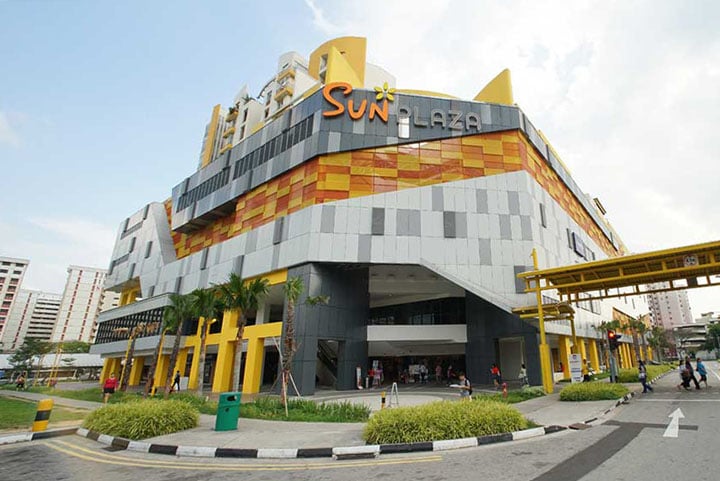 To be honest, the days of a shopping mall as an amenity are beginning to fade. More Singaporeans shop online every year, and the tenant mix at neighbourhood malls is also revealing. In the not too distant past, a mix consisting of 80% retail and 20% F&B (food and beverage) outlets was common. Today, it's almost 50-50 in some malls.
It turns out that entertainment and cramming our faces with food (there's only an academic difference there) are the main reasons we go to a shopping mall these days, with grocery shopping coming a close second. Even then, the existence of online grocers could snatch a lot of business from mall supermarkets.
This trend could be why Singaporeans don't go to Orchard Road as much as they used to. Today, we're all pretty dependent on our neighbourhood shopping mall. So, when the mall in your estate doesn't permit the joy of turning up in shorts to buy groceries and greasy food-court takeaway, our soul shrivels a little.
That's why, before you decide if a shopping mall in your neighbourhood is an amenity (e.g. when buying a home), you need to visit the place and check for these danger signs. Neighbourhood shopping malls are likely to die when they:
Don't have an anchor tenant
The anchor tenant is the leading tenant in an shopping mall, who are often lured to move in by the mall management (e.g. with favourable rental rates on a long lease). The anchor is typically an established brand, one that's expected to bring in a lot of customers.
Other businesses often choose to set up in a mall because of the anchor tenant: if H&M is setting up in one mall, and some little-known boutique is setting up in another, you'd want your business in the mall with H&M. Even if your business isn't relevant to theirs, you can feed off the foot traffic they generate.
So it's like gravity: when one major brand appears in a mall, other desirable brands move in as well. You seldom see, say, a Harvey Norman or a cinema in a no-buzz mall, with shop names that no one knows.
Now if you want a neighbourhood mall that most people would consider an amenity (especially if you're a landlord who wants tenants), the surest bet would be having a full-sized supermarket as an anchor tenant. For instance, Parkway Parade has thrived on having Cold Storage (and now Giant as well) as an anchor tenant for decades.
Brand name retailers also have pulling power. Parkway Parade has an Isetan departmental store. Tampines 1 gained a lot more value to residents after Uniqlo first decided to open there instead of Orchard Road; and it's a lot busier now than it used to be. (You can usually identify anchor tenants of a particular mall by large signs on the exterior facade of the shopping mall, as these are the tenants that the mall management wants to promote.)
By contrast, the worst neighbourhood malls don't have anchor tenants at all. These are the ones that have maybe one florist, one aquarium shop, and about 10 stores selling alternative health products like oxygen machines or ostrich intestine pills or whatever. It's almost meaningless to most residents.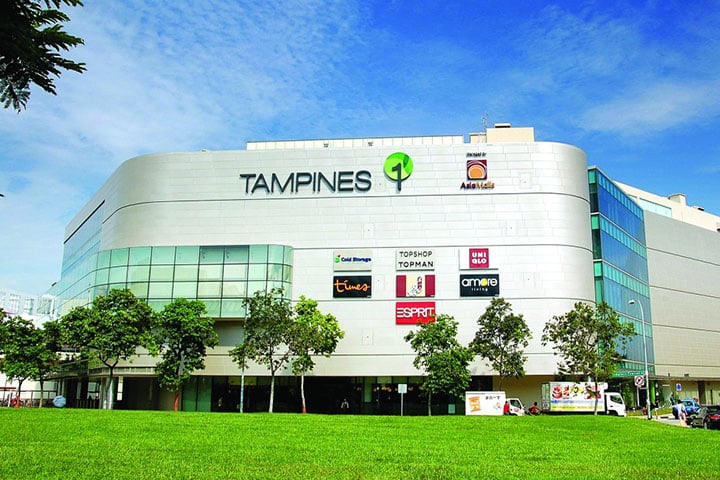 Become over-specialised
Everyone loves a theme, we get that. Queensway Shopping Centre, which is slightly more ancient than the Mayan Pyramids at this point, has long been synonymous with sports. But we argue that its enduring popularity is because it doesn't go overboard with the sports offerings (there are a fair few fashion boutiques, optical shops and F&B options within).
But, sometimes, a mall management would let things get out of hand. Certain businesses tend to attract more of the same, creating a kind of snowball effect. For example, have you noticed how tuition and enrichment centres seem to draw more of their own kind? There is probably some kind of 'tuition tipping point', where the desperation of struggling students attains enough gravity to suck in all the mock exam papers in a 10km radius. Give it a few months, and all the mall facilities will be reduced to tuition and, if you're lucky, a McDonald's. The mall effectively dies.
The same thing tends to happen with maid agencies, electronics*, and audio-visual systems.
Again, we're not saying it's a bad thing to have a themed mall. We're saying it's a bad thing for a neighbourhood mall, which is supposed to cater to daily needs of residents. To become too specialised is to render itself useless to most residents.
*We exclude the old Funan and Sim Lim as those aren't neighbourhood malls. Also, the IT mall as a concept is deader than an endangered animal at a Chinese medicine conference.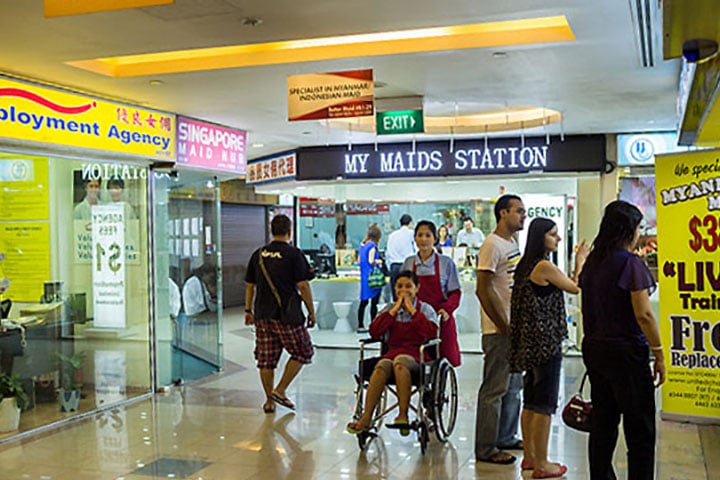 Try to turn the shopping mall into something that belongs on Orchard Road
It's okay to have some brand names in neighbourhood malls. But when a mall starts to include only upmarket brands and $50 per head restaurants, the amenity value starts to plummet.
The best neighbourhood malls are the ones you can drop in every day for a bite, and not get bored. Ideally, there's a range of eateries that, while they can be more expensive than the hawker centre, won't break your bank if you eat out all the time. (Landlords, remember that some tenants always eat out.)
Also, going for high priced luxury brands means less space for the most important sort of retail. You know what that is in a neighbourhood mall? Low cost providers of essential items.
We're talking about FairPrice, Sheng Siong or Giant. A home appliances store where the lamps and speakers don't cost upward of $4,000. Mass market apparel stores, where people can get their office wear on a $50 shopping trip — that's the kind of retail a neighbourhood mall needs.
Remove all the utilities except the toilets
By utilities, we mean things like banks, ATM machines, AXS machines, money changers… all the services we routinely need. One of the worst problems with older, strata-titled malls (malls where the individual shops own instead of rent their spaces) is that they're often devoid of these things.
For most residents, the mall is a valued utility because they can also go there to open and close bank accounts. They can change money there before a trip, or pay their credit card bills while buying BreadTalk on the way home. It's also good for the mall in general, because these things bring foot traffic.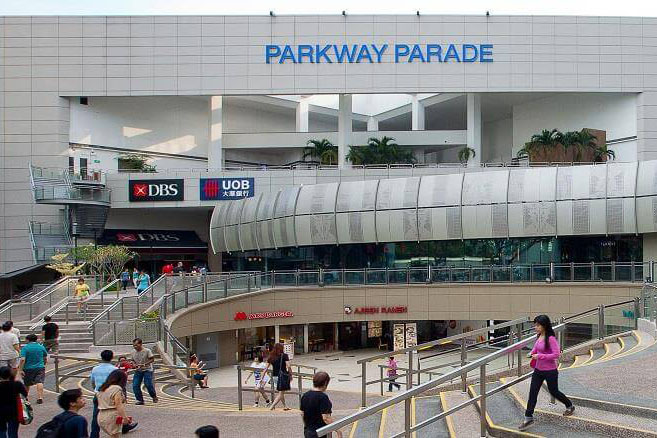 Build the taxi stand in a place where no taxi, or most human beings, would ever feel compelled to go
The best neighbourhood malls are accessible, and that means easy transport to and from the mall. When you have to watch three children and are carrying seven grocery bags, you may not care that the bus and MRT station are nearby. Sometimes, you need a cab.
Only the worst sort of sadist will build the cab stand far off the main road, where a taxi driver would have to turn in, navigate a series of twists that would give the Minotaur a migraine, and then risk finding no customers.
When a mall builds cab stands like these, cab drivers don't show up (unless you get lucky because they're dropping someone off). And if you call Grab, there's a high chance you'll wait longer than usual while the driver gets a Degree in Advanced Cartography just to find you.
Taxi stands matter, and the best neighbourhood malls have these in places that are along the main road, or are highly visible from it. Definitely not underground.
Don't upgrade the toilets
There are some neighbourhood shopping malls where stepping into its washrooms is like going back in time. The thing is, a toilet isn't the best place for nostalgia, even if it's regularly cleaned. Like Macaulay Culkin, a mall toilet just tends to age really badly.
In fact, whenever a neighbourhood mall decides to revamp its toilets to more modern aesthetics with brighter lighting, we've noticed that there would be an uplift in foot traffic. Presumably, residents who are nearby (e.g. at the hawker centre) at the time of nature's calling will make the neighbourhood mall their pit stop. When they're done, they'll usually linger around to do some shopping, perhaps a form of psychological attachment arising from the earlier episode (or just a desire for air-conditioning).
In contrast, people instinctively avoid malls with antiquated washrooms, as if watching enough horror movies has conditioned them to fear a certain type of loo.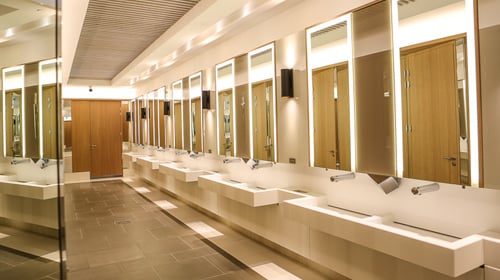 Inconvenience shoppers on purpose
This is the worst kind of mall that deserves death for wasting all of our time. Want to get to the cinema on the 5th floor? Sure, we'll make you walk past every shop in-between by alternating the upwards escalators at each end of the mall. Want to get to the supermarket at the basement? Sure, we have 5 escalators that go down, but good luck finding your way back to civilisation!
This is a cruel game an insecure mall management plays with us, possibly because some tenants are making noise about the lack of foot traffic at certain areas of the mall (what we call "dead zones"). Little do they know that such dirty tricks makes people abandon the mall altogether.
Know of a bad shopping mall in your neighbourhood? Share and voice your opinion in the comments section or on our Facebook community page
.
If you found this article helpful, 99.co recommends 5 ways to score the rental apartment of your dreams at a cheaper price and 5 amazing retail ideas for shopping malls in Singapore
Find the home of your dreams today at Singapore's largest property portal 99.co!
Upcoming Freehold Condo Launch: The Arcady @ Boon Keng
About 99.co
We are a property search engine with the overarching goal of building a more transparent and efficient property market. We are working towards that future by empowering people with the tools and information needed to find a place to live in the best way possible.
Looking to sell your property?
Whether your HDB apartment is reaching the end of its Minimum Occupation Period (MOP) or your condo has crossed its Seller Stamp Duty (SSD) window, it is always good to know how much you can potentially gain if you were to list and sell your property. Not only that, you'll also need to know whether your gains would allow you to right-size to the dream home in the neighbourhood you and your family have been eyeing.
One easy way is to send us a request for a credible and trusted property consultant to reach out to you.
Alternatively, you can jump onto 99.co's Property Value Tool to get an estimate for free.
If you're looking for your dream home, be it as a first-time or seasoned homebuyer or seller – say, to upgrade or right-size – you will find it on Singapore's fastest-growing property portal 99.co.
Meanwhile, if you have an interesting property-related story to share with us, drop us a message here — and we'll review it and get back to you.
Join our social media communities!
Facebook | Instagram | TikTok | Telegram | YouTube | Twitter