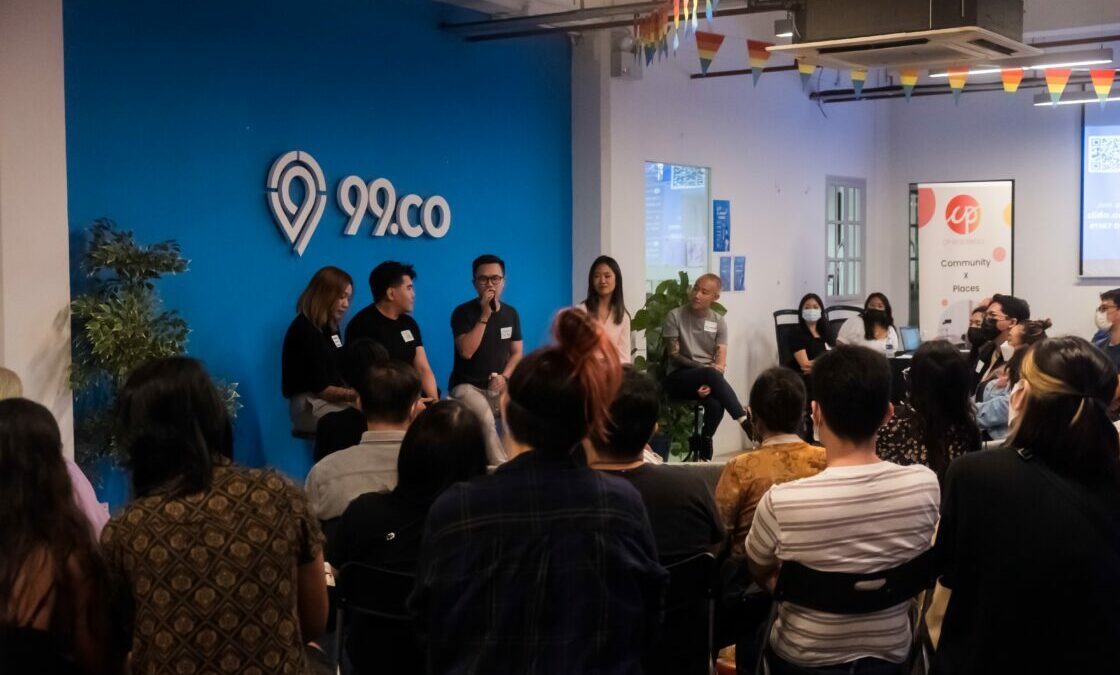 Back in June, aka Pride Month, we organised an event for potential renters from the LGBTQIA+ community. Titled Renting in Singapore: Keeping It Crystal Queer, we had a few experts discuss their experiences of moving out and navigating the rental market in Singapore.
(Shout-out to CP Residences, a co-living provider in Singapore, for sponsoring the event.)
Here are some takeaways the panellists shared during the event.
1. Think about what you need before renting
One of the key things the panellists highlighted is that you should think about what you need in a home before moving out.
Jared from The Heartwavers elaborated on the factors to consider, such as the room type and the amount of money you're willing to spend on rent.
2. Ensure you have enough savings before renting
The expenses incurred from leaving the nest and renting can be substantial, so you'll need to make sure that you've set aside enough money for it.
Jared shared that as a rule of thumb, you should have six to 12 months' worth of rent in your bank account before you rent.
But don't just take into account the monthly rent; there's also the rental deposit (aka security deposit) that you have to pay. Usually, the security deposit is one month's rent for a one-year rental period, or two month's rent for a two-year lease.
With that, he recommended that for those renting for the first time, it's best to rent for six months first to test it out. Doing so also means that you'll be paying less deposit.
He also suggested setting aside 50% of your salary for expenses and 30% for savings (since 20% of it goes to your CPF savings).
Kenny, from Haus of Pride and Prident, echoed Jared's suggestion, adding that you'll need to look at what you need and what you can afford. Ensure it's realistic and adjust your expectations if necessary.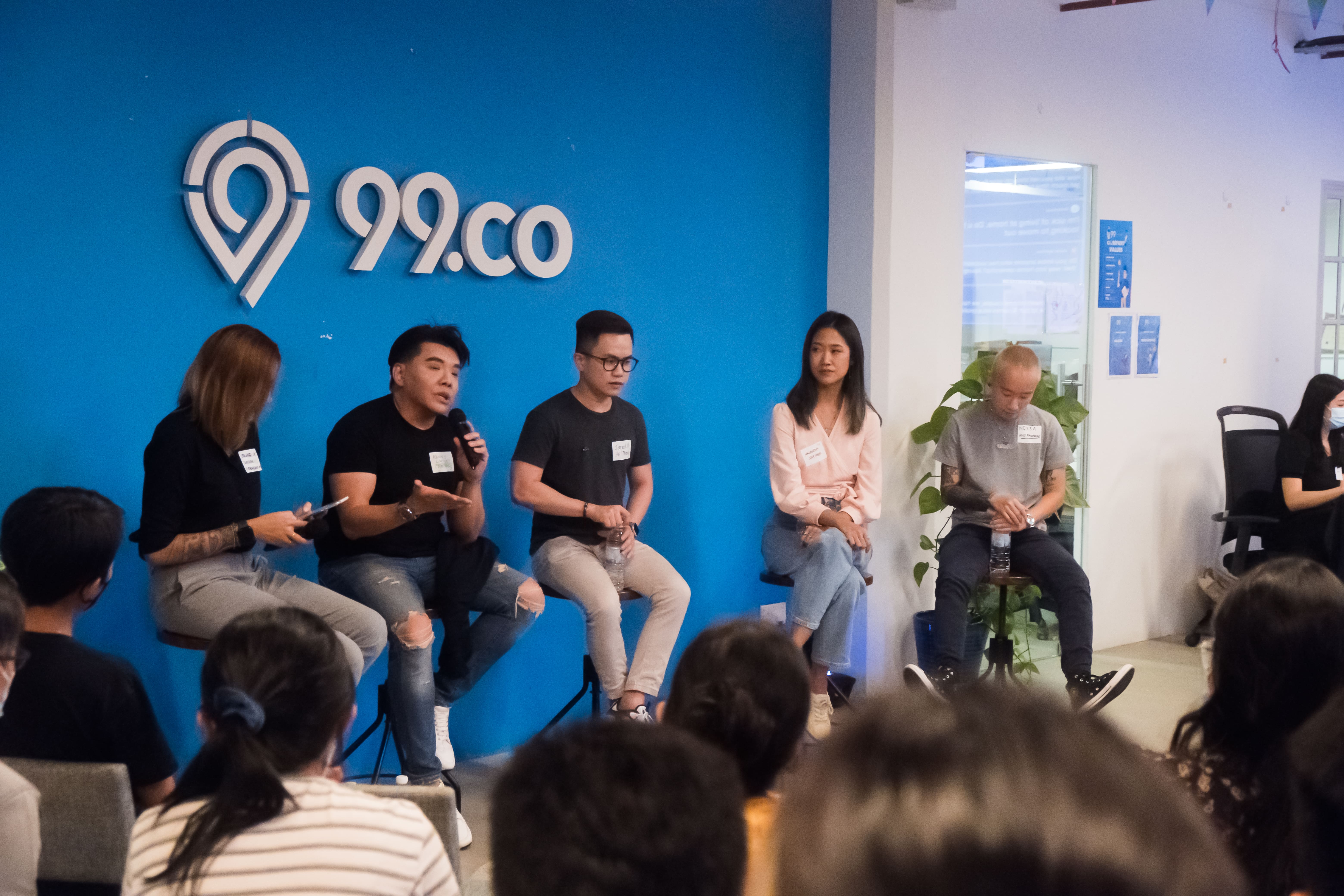 For instance, if you're earning S$3k and have S$2k in savings, his advice was to save for another six months before moving out to rent.
Otherwise, if you need to move out urgently but don't have enough money, Jared suggested moving in with friends, relatives or going to a shelter first.
Here's a mini checklist the panellists shared on what to do and what to have before moving out:
Dependable friends and/or partner
Stable income
Savings
Know how much to pay
Drop hints to your parents before moving out
Take opportunities to live outside your parents' house, eg. live on campus, go for overseas internships, to prime them for years
Diversity-friendly rentals in Singapore
Marina One Residences
21 Marina Way · D1
3
3
$12,800
Turquoise
51 Cove Dr · D4
3
3
$13,500
Avenue South Residence
11 Silat Ave · D3
2
2
$4,900
Normanton Park
53 Normanton Pk · D5
2
2
$4,500
Visioncrest
39 Oxley Rise · D9
3
3
$7,200
Stellar Rv
408 River Valley Rd · D10
2
1
$3,800
The Seawind
76 Lor M Telok Kurau · D15
1
1
$3,600
Glentrees
11A Mount Sinai Lane · D10
3
4
$8,400
Parc Komo / Komo Shoppes
963B Upp Changi Rd Nth · D17
2
2
$4,200
Jade Residences
7 Lew Lian Vale · D19
2
1
$3,700
3. Take note of lifestyle adjustments, expenses, logistics and chores
Aside from knowing your needs and ensuring you have enough money, it's essential to consider other aspects of renting, from lifestyle adjustments to chores.
Amanda, a community member who's been renting for a few years, added that moving out also means that you'll need to adapt to a new environment.
Her partner Nessa shared that you shouldn't underestimate the logistics and chores to be done. This includes cleaning the room and maintaining the space.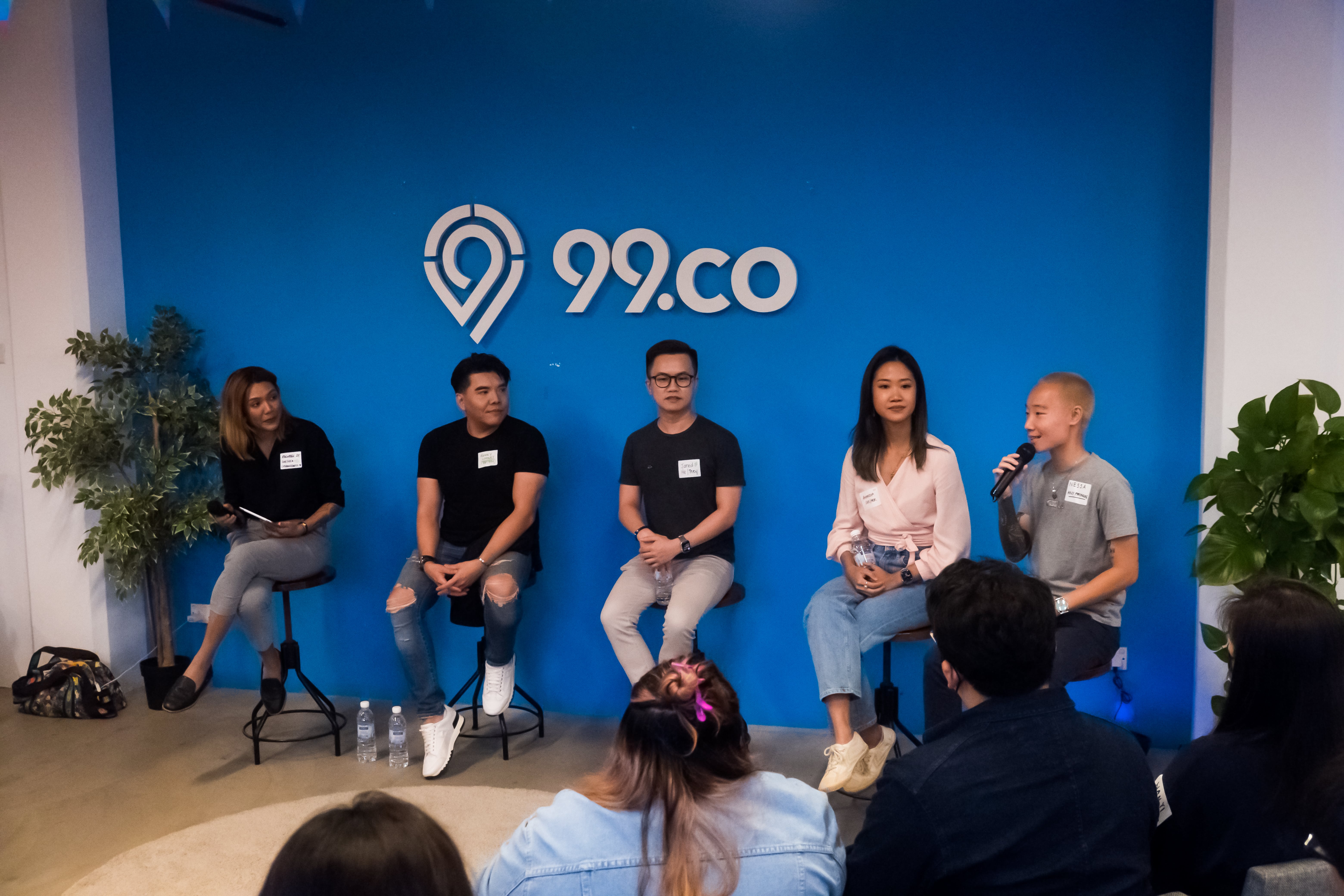 Kenny pointed out that one thing tenants often forget to do is aircon maintenance. So as a tenant, you'll need to ensure that you get the aircon(s) serviced regularly and keep the receipts to show to your landlord. Otherwise, the landlord can deduct part of the deposit.
On top of that, other expenses to consider include laundry and meals.
4. Have an open communication
This is another thing the panellists emphasised, especially if you're living with housemates.
Amanda has one tip: interview your potential housemates first before moving in. Doing so allows you to find out things like their habits, if they're able to open up, and set boundaries.
Jared added that if you don't get to choose your housemates, one thing to keep in mind is that you'll have to be prepared to come out again when a new person comes.
Having an open communication isn't only crucial for when you're living with housemates, but also when you're interacting with the landlord.
For instance, Kenny shared that it's good to find out what the landlord is particular about.
Doing so also helps to minimise any rental disputes.
5. Set house rules
Another tip Jared shared is to set house rules, especially if you live with housemates. This will help ensure the cleanliness of the space.
"The number one rule is to be clean."
6. Change the rental clauses where necessary before you sign the tenancy agreement
Once you've found the right place to rent, don't jump into signing the tenancy agreement just yet. Don't blindly accept the contract from the landlord as it is.
Kenny remarked that there's still room for changes in the rental contract. So be sure to read it carefully first. Get your agent to look through it as well.
If you deem any clause unnecessary, you can ask the landlord to have them removed.
Adding on, he shared that landlords don't have the right to enter the room without your permission. (This falls under the Access to Premises clause.)
As a tenant, you should be allowed to do standard things like laundry and cooking at the rental property.
(In recent years, we've heard horror stories about tenants not being allowed to do various things at the rental property. Like the case where the landlord had wanted to charge the tenant an extra S$10 a month for charging their laptop.)
In fact, Amanda revealed that in her first renting experience, she had to pay S$50 to use the kitchen space.
7. Don't forget to take photos of the property
Amanda, who has dealt with various landlords, had previously lost part of her security deposit due to some damage.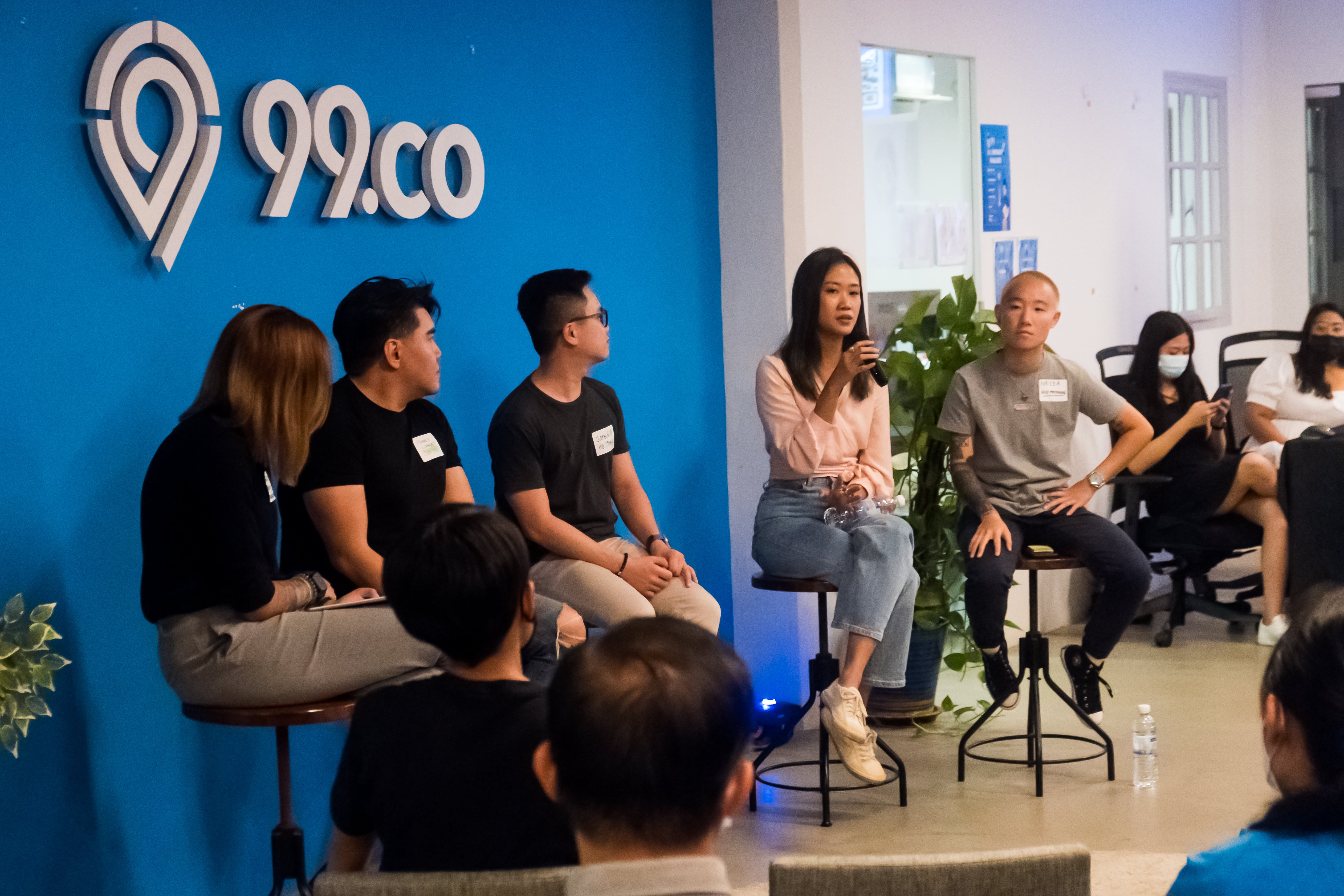 So she advised taking photos of the property to document its condition.
This can be done when you move in and before you move out. In case the landlord claims that you damage their property – for instance, that you've scratched the wooden flooring – you can use the photos to dispute their claims.
8. Make friends with the landlord
Jared explained that this is useful for when you need to get things fixed. So it's good to maintain a relationship with them during the lease period.
For instance, you can start by treating them to a meal and helping them out.
9. Plan for property ownership
Kenny emphasised that renting should not be a long-term solution. He explained that with renting, you're basically spending the money that you could have used to pay for your home loan instalments.
So it's good to start thinking and planning about finances early so that you can buy your own home eventually.
For starters, you can get advice from various queer community organisations.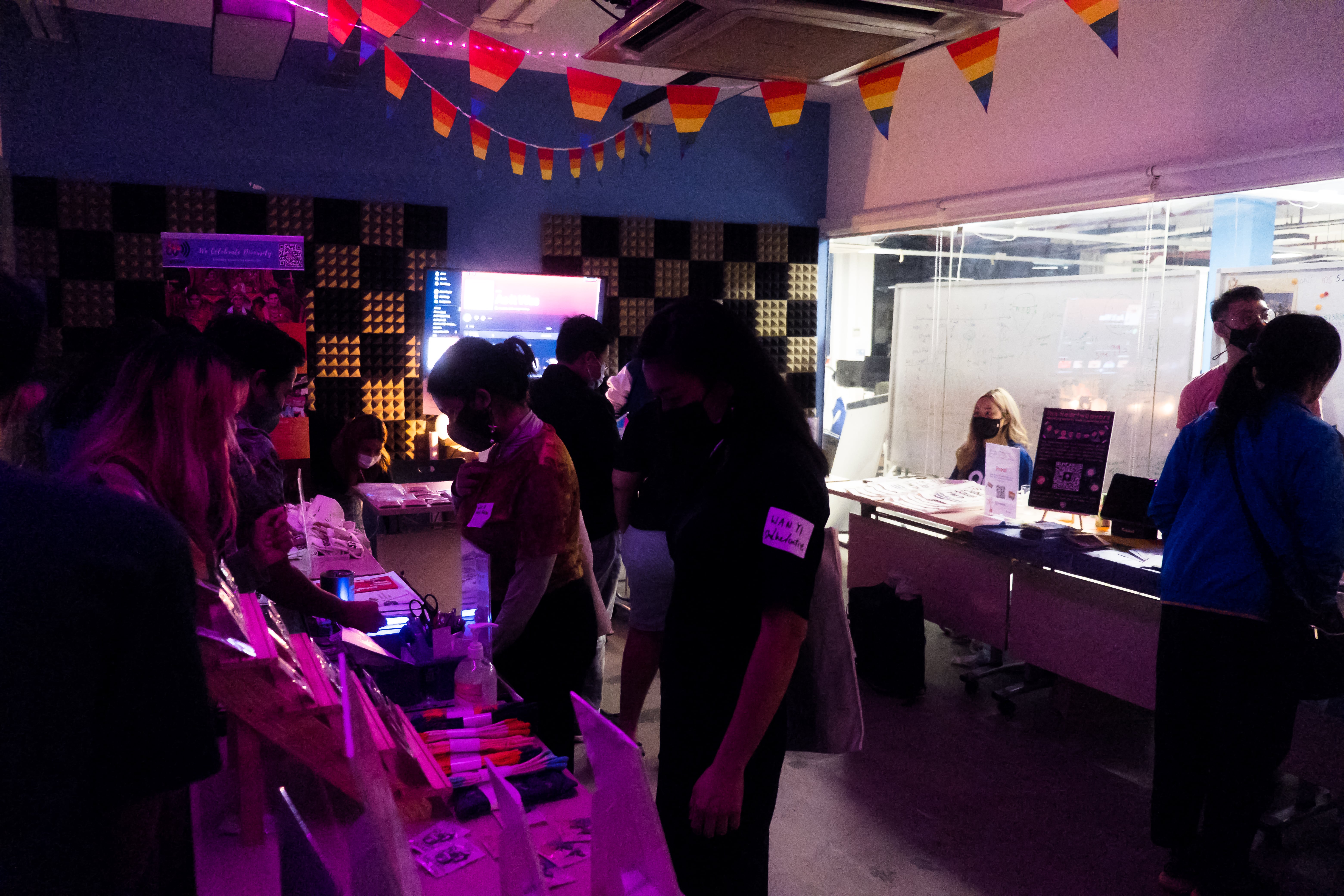 Kenny went on to reveal that he had taken over his mother's place. While this arrangement had allowed him to own a home, it also allowed his mum to get some retirement money out of the house.
On the property investment side, he has a 1% share of his sister's investment condo unit. Both of them had taken a loan for it and paid for it equally. Since he already owns a property, he had to pay ABSD on the investment unit. However, he only had to pay ABSD on the 1% share.
In future, he plans to own another property. Now that his mum doesn't own any property, the family is planning to buy a condo under her name, where Kenny can have a 1% share of it as well.
Do you have any rental tips to share? Let us know in the comments section below.
If you found this article helpful, 99.co recommends HDB rental prices for 3, 4 and 5-rooms flats in Singapore (2022) and Tenant tips for viewing properties to rent in Singapore.
Also, check out the new Aug 2022 HDB BTO overview.
New launch alert! Welcome to Grand Dunman
About Virginia Tanggono
Virginia covers the property news in Singapore, from record sales to profile stories on home ownership. In her free time, she occasionally searches for spoilers of movies and TV shows.
Looking to sell your property?
Whether your HDB apartment is reaching the end of its Minimum Occupation Period (MOP) or your condo has crossed its Seller Stamp Duty (SSD) window, it is always good to know how much you can potentially gain if you were to list and sell your property. Not only that, you'll also need to know whether your gains would allow you to right-size to the dream home in the neighbourhood you and your family have been eyeing.
One easy way is to send us a request for a credible and trusted property consultant to reach out to you.
Alternatively, you can jump onto 99.co's Property Value Tool to get an estimate for free.
If you're looking for your dream home, be it as a first-time or seasoned homebuyer or seller – say, to upgrade or right-size – you will find it on Singapore's fastest-growing property portal 99.co.
Meanwhile, if you have an interesting property-related story to share with us, drop us a message here — and we'll review it and get back to you.
Join our social media communities!
Facebook | Instagram | TikTok | Telegram | YouTube | Twitter