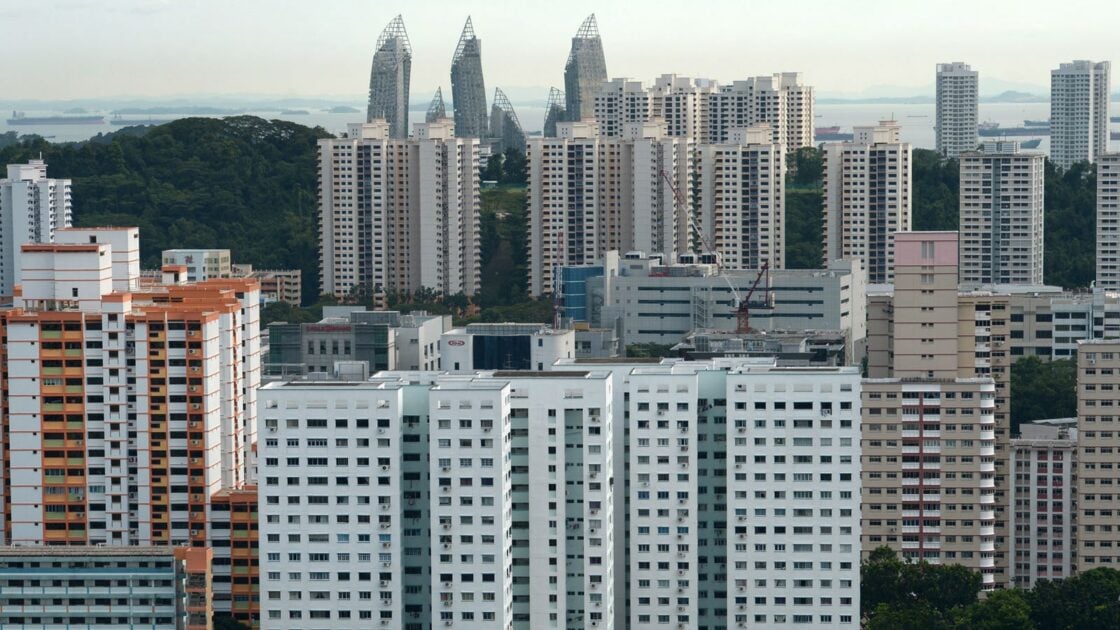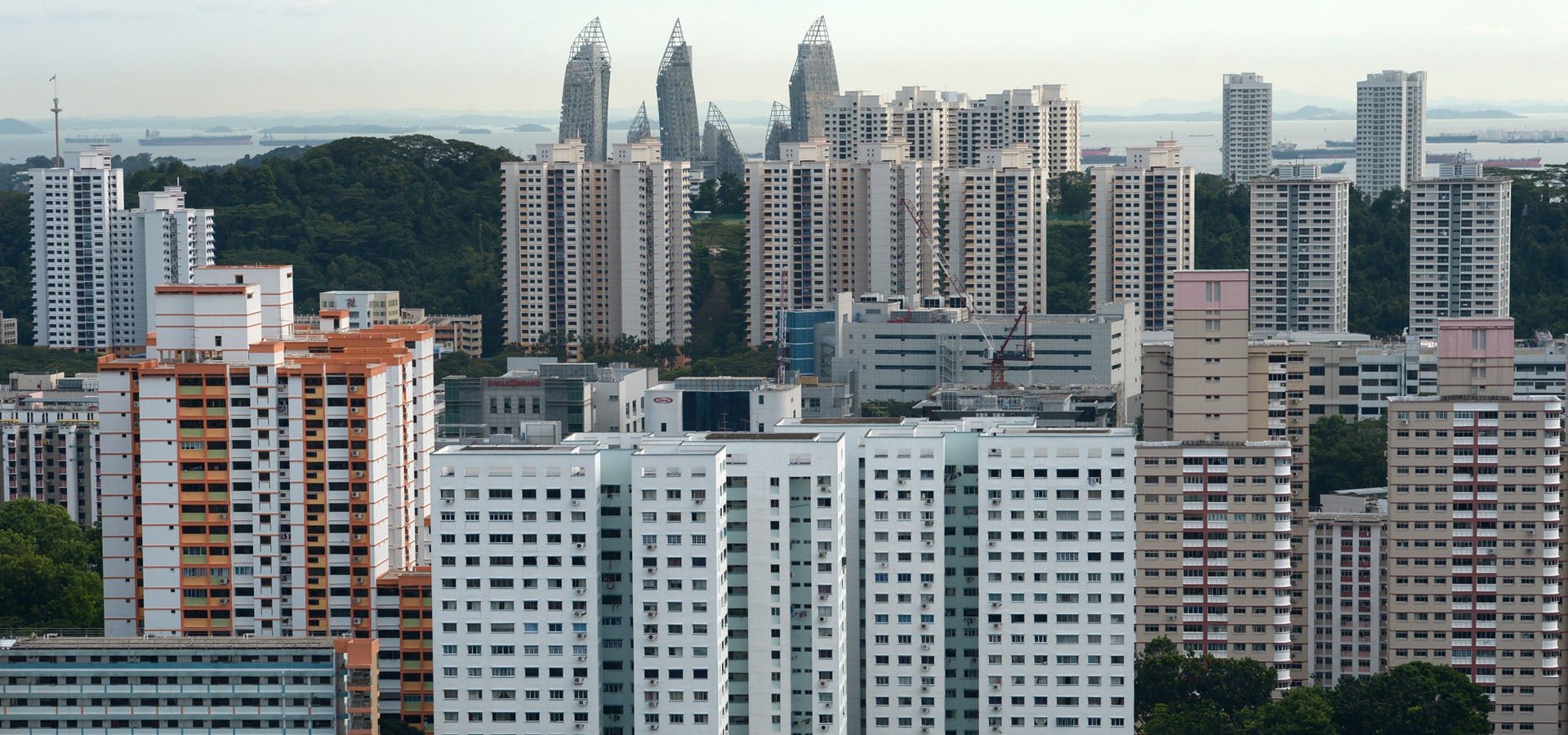 With an added $20,000 in subsidies for the CPF housing grants to buy resale flats, they've suddenly become the hottest thing in the property market. Now everybody fantasises about living next door to a hawker centre, or being within five metres of a mall.
Well just so you know, those resale flat owners aren't blur either; it's just a matter of time before they catch on, and prices go up. So hurry up and get these bargains when the CPF housing grants takes effect while you can:
Mei Ling Street
Location: 154 Mei Ling Street, District 03
Property details: 2 Bedrooms, 1 Bathroom, 721 sqft, high floor, $400,000 ($554.79 psf)
Check out the property listing
It's not often you find a resale flat that's just five minutes from Queenstown MRT station. This unit has all the main reasons most people even want an older flat.
It's just walking distance from the nearest childcare centre and hawker centre, and the bus stop and train station means it's super accessible. For retail, Anchorpoint and Queensway Shopping Centre have long served this district, and there is an NTUC Fairprice nearby along Stirling Road.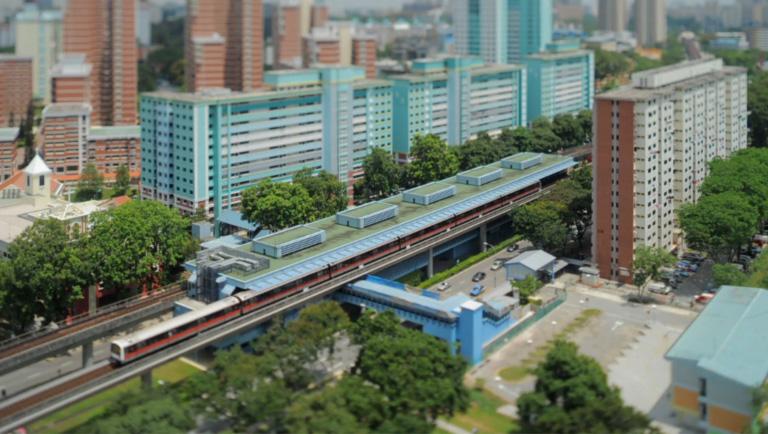 Queenstown Primary, Gan Eng Seng Primary, and New Town Primary are just 10 to 12 minutes away, so if you have children they can sleep in a bit.
(Oh, it's also got a good unblocked view of the neighbourhood; but the view is not the main reason people want to be around Queenstown).
Good for:
We say couples with young children. Access to nearby childcare, and primary schools, make this a convenient place to live. You also have most of your groceries and essentials covered with the nearby malls, and you're even in striking range of IKEA if you need it.
Compassvale Drive
Location: Block 227C Compassvale Drive, District 19
Property details: 3 Bedrooms, 2 Bathrooms, 1087 sqft, $400,000 ($367.99 psf)
Check out the property listing
Others call them amenities, you call them a bloody nuisance.
Maybe you're the sort who doesn't want to live next to the hawker centre, where every morning and evening you can hear 100,000 loud conversations. Or maybe you drive, and the last thing you want is to crawl along the road at 0.06 kiometres an hour in the after-work rush, while cursing at your "built up mature estate".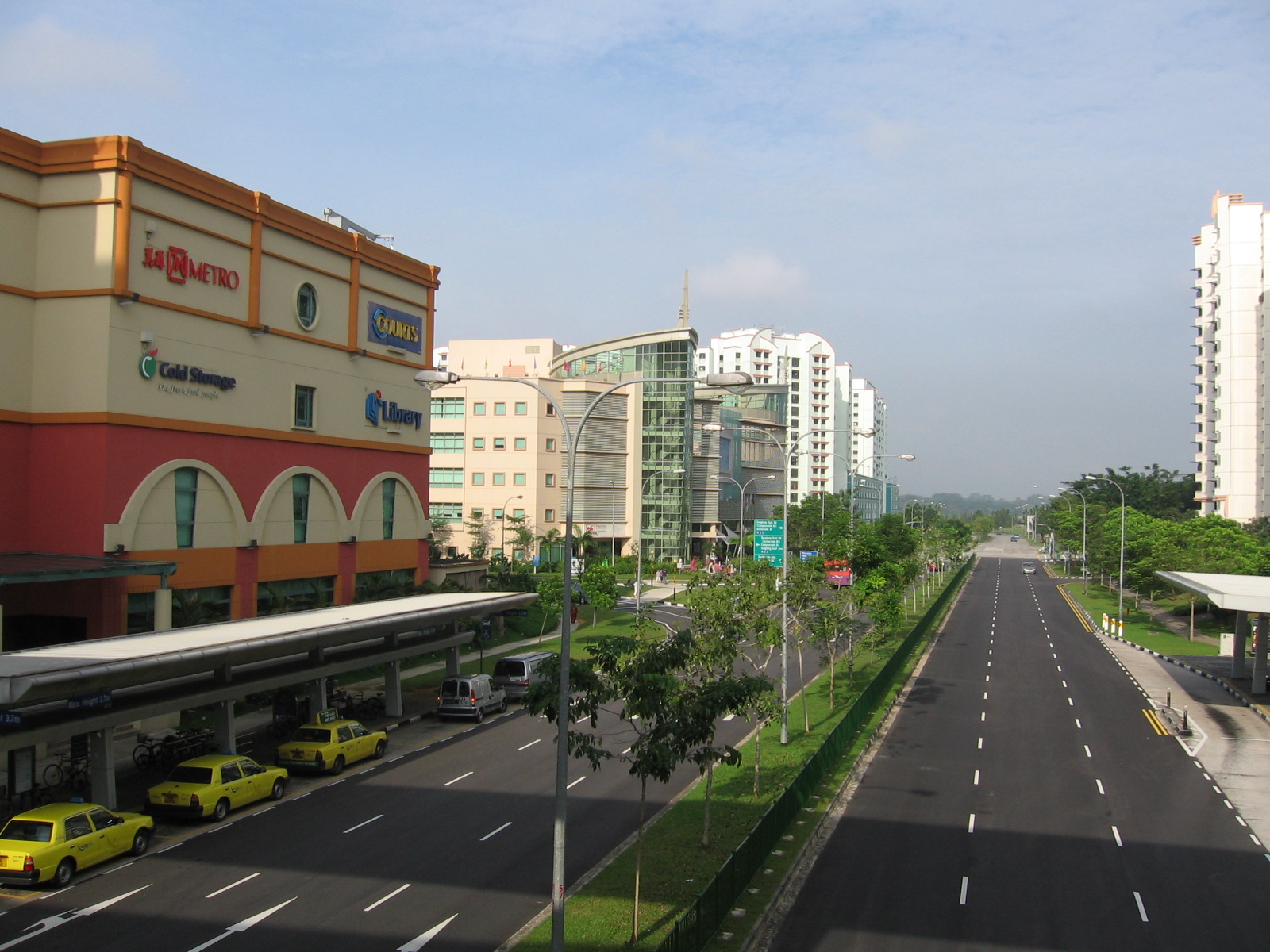 Well this resale flat has what you want: you can move in immediately, and at 1,087 square feet it's a lot of space for your buck. It's a little far from the Sengkang MRT station (more than 10 minutes), but you do also have the Kangkar MRT station nearby.
Retail wise you have Rivervale Plaza nearby. Now that's not the widest range of retail options; but you do have an NTUC there, along there with a Mavis tuition centre to stress your children.
Good for:
People who drive, and want a combination of space and quiet living. If you have a car you won't have to worry as much about amenities like shops; you may as well trade those for more room to raise the family.
Toa Payoh Central
Location: 183 Toa Payoh Central, District 12
Property details: 2 Bedrooms, 1 Bathroom, 721 sqft, $350,000 ($485.44 psf)
Check out the property listing
This resale flat has one of the best locations we've seen in a long time. In fact, we don't even know why the owner would want to sell – it's right in the heart of Toa Payoh Central, which is a major retail hotspot, and bus and MRT interchange. Even better, Toa Payoh itself is quite central, and close to areas like the Central Business District (this unit is 15 minutes away from Orchard Road).
This unit should also be of interest to those with an investor mindset. Due to the prime location, it won't be difficult to attract tenants.
Good for:
People who, for whatever reason, find it inconvenient to travel long distances to get groceries, bank services, restaurants, etc. Because Toa Payoh Central is also the major commercial hub of the neighbourhood, just about anything you need is right outside; it's practically a self-sustaining enclave.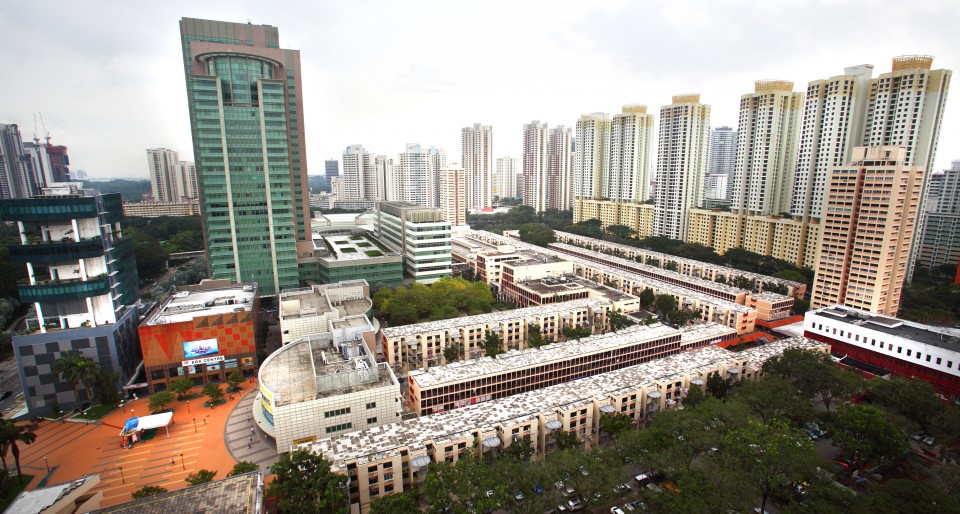 This unit is also good for those who aspire to play landlord at some point. It has most of the qualities that tenants look for, such as accessibility and proximity to central areas.
Do note that the area gets noisy and crowded on weekends, however.
Bishan View
Location: 105 Bishan Street 12, District 20
Property details: 2 Bedrooms, 1 Bathroom, 688 sqft, $400,000 ($581.40 psf)
Check out the property listing
This unit should have a lot of appeal to parents who like ivy league schools. Yes, yes, every school is a good school and all that, but some schools are just better than others. This flat is four minutes away from the famed Raffles Institution; and you know living nearby gives your children a better shot.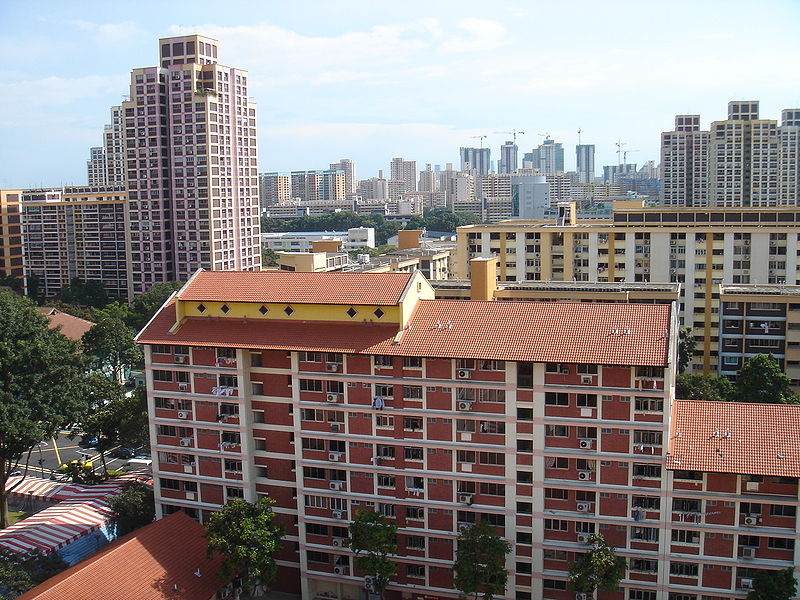 There are other advantages, of course. The Bishan MRT station is about a seven minute walk away, and the area around the station is packed with amenities. You'll find coffee shops, small retail shops, and of course Junction 8 (the major mall that's next to the MRT station).
It's also just the right distance away from Junction 8: far enough to be spared the road congestion, but not out of strolling range.
Good for:
People who want their children to be near Raffles Institution. Also, for people who don't like to travel out of the neighbourhood too much, as they can just confine themselves to the amenities between Junction 8 and their flat.
Marine Drive
Location: 66 Marine Drive, District 15
Property details: 2 Bedrooms, 2 Bathrooms, 699 sqft, $390,000 ($557.94 psf)
Check out the property listing
This resale flat caught our eye because it's practically across the street from the Marine Parade Community Centre. There is a huge market / hawker centre along the same stretch, along with various small retailers.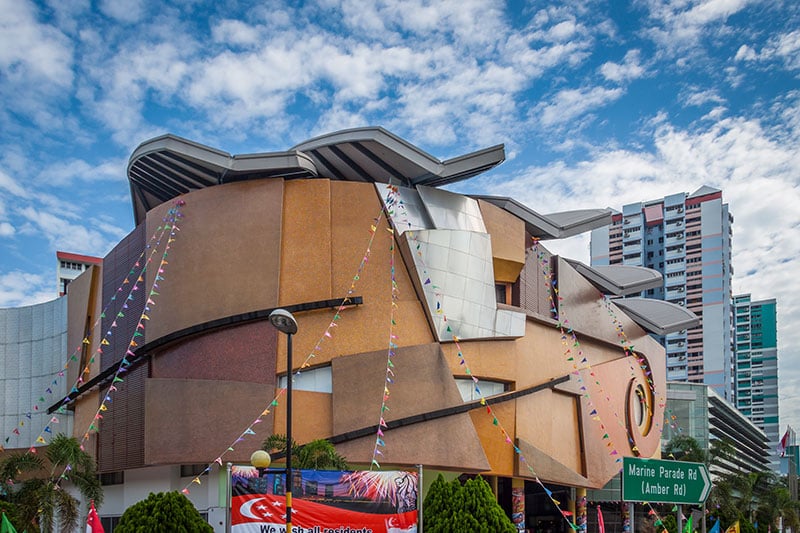 Also nearby is a large Popular bookstore, and the famous Parkway Centre (the tuition centre capital of the East). This means it's also close to Parkway Parade mall, which is the main retail area for the neighbourhood. Parkway Parade has both Giant and Cold Storage, which to Singaporeans would make returning to the Garden of Eden unnecessary.
While it's quite far from any MRT stations, this is another area that's one of those "self-contained" enclaves. You can live for here months without leaving home, and not feel bored.
Good for:
People who absolutely hate having to travel to town, or to some distant mall, for children's tuition / dinner outside / grocery shopping. This also has interesting prospects from an investment perspective: the stretch of road outside Mercure Hotel (and hence quite close to this flat) is already being drilled to make way for a new MRT station. This could be a real hotspot once that's done.
A quick recap on the changes in CPF housing grants
In the Singapore Budget 2017, it was announced that the existing amounts for the CPF housing grants for resale flats will be increased, from $30,000 to $50,000 for first-time applicants looking to buy 4-room or smaller HDB flats, and from $30,000 to $40,000 for 5-room flats and bigger.
These changes in the CPF housing grants are certainly welcoming news for first time home buyers, especially when purchasing a home in one Asia's most expensive housing markets.