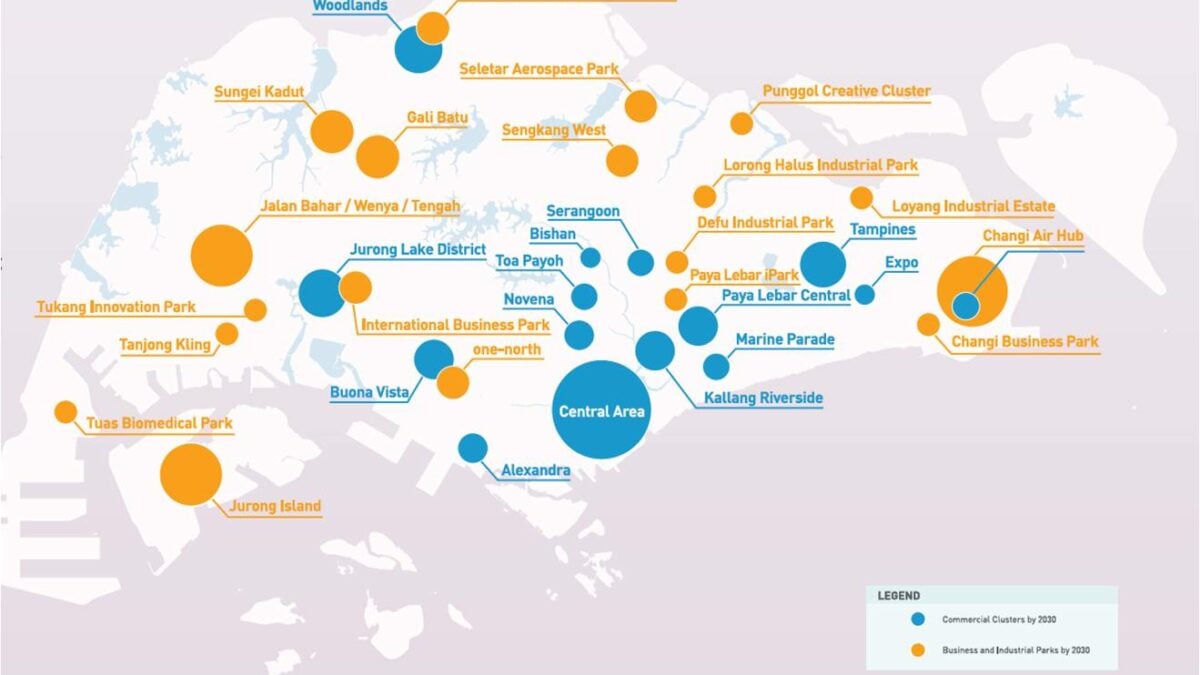 As a dynamic city-state, Singapore's development is primarily centred on its status as a regional business centre. This has resulted in the development of commercial areas that provide a distinctive blend of work and play opportunities for industrious residents. We explore the various commercial hubs in Singapore – such as the manufacturing, finance and biotech hubs; and how they are transforming the way Singaporeans live it up!
In Hong Kong, it is the Central, in London it is Canary Wharf. But, unlike its other developed global counterparts, Singapore boasts of several business districts, with commercial hubs, which are now bustling with activity. Widely regarded as one of the region's prime business locations, Singapore prides itself on its efficiency and excellence in delivering quality services and products. Not only is it recognised among Asia's most secure and prosperous nations, the Little Red Dot is often perceived as the classic example of a small state successfully punching above its weight. With over S$600- 800 Billion in Foreign Direct Investments (FDIs) from 2010 to 2013 alone, Singapore has proven time and again to be a crucial commercial centre, both in the region and around the globe.
Singapore's success in attracting investments can be attributed to the presence of a highly efficient infrastructure – one which provides a secure environment to engage in business and/or research & development opportunities locally. Consequently, due to the ample opportunities for private enterprise, experimentation and/or leisure, this has led to firms and scholarly institutes finding their way into local commercial hubs. That said, here are a number of such business centres in Singapore:
1. One-North 
Located at Ayer Rajah Crescent, one-north includes itself as one of many commercial hubs. It aims to be Singapore's go-to location for the research and development of the biomedical sciences, Infocommunication Technology (ICT) and the media industry. With its total size spanning over 200 hectares, the high-tech hub primarily consists of buildings dedicated to each of the abovementioned fields of study.

Singapore's largest biomedical research hub, also known as Biopolis, was established for the purpose of uniting public and private interests in the life sciences.  The building is home to a combined research community comprising students and staff from all over the world and nearby public institutions. These include the National University of Singapore (NUS), Singapore Polytechnic and the Ministry of Education (MOE) among others. Likewise, the facility plays host to a number of industry-leading pharmaceutical companies looking to develop clinical drugs locally, such as the likes of Glaxosmithkline, Novartis and Isis Pharmaceuticals Singapore.

Despite having a different focus from Biopolis, Fusionopolis too plays a similar role in encouraging collaboration between companies and public institutes for research. Most notably, the building houses the Agency for Science, Technology and Research (A*STAR) which is responsible for promoting and overseeing the study of engineering, physical and biomedical sciences locally. Other tenants in Fusionopolis also include F&B and retail outlets which are located in the Connexis Tower.

Last but not least of the three buildings is Mediapolis – a digital hub which is set to accommodate the headquarters of national media broadcaster, Mediacorp. The premises will also be shared by Infinite Studios, a media company which specialises in the handling of film production as well as digital media like games and animations.
2. Changi Business Park

Launched by the Jurong Town Corporation (JTC) in 1997, Changi Business Park promises convenience for businesses as it is located in the vicinity of several commerce-friendly facilities. Firms are able to export their goods with ease due to the park's proximity to Changi Airport's logistics and courier centres. The nearby Singapore Expo hall also provides companies with the opportunity to promote their products to visitors via commercial exhibitions and fairs.
Further adding to the convenience of working at Changi Business Park would be its integrated shopping mall, office buildings and hotel which represent ample opportunities for both work and leisure. Education opportunities are also aplenty at the park with the Singapore University of Technology and Design (SUTD) taking root in the area.
Prominent companies that have taken up tenancy in the park across the years include IBM, Credit Suisse and Honeywell International.
3. Woodlands Regional Centre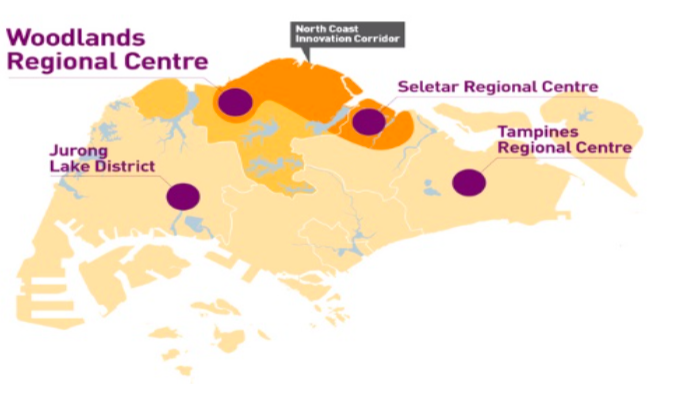 Long regarded as a remote and unexciting area by most Singaporeans, Woodlands is a quiet town located towards the North of Singapore. However, existing impressions of the area are set to change: the upcoming Woodlands Regional Centre. Incorporating two upcoming industrial clusters along Avenue 9 and 12, the centre joins the list of commercial hubs, and will also feature an expanded range of retail and dining options set to invigorate Woodlands.
Additionally, close to half a million residents will stand to enjoy a more integrated living experience following the creation of Woodlands Square. The new commercial site features a pedestrian mall that is linked to the existing Woodlands MRT Station and Bus Interchange as well as Causeway Point. Two 16- storey office towers will also be constructed as part of the project and are set to provide new employment opportunities for residents.
So, you don't have to be in downtown Raffles Place to feel the economic pulse!
If you enjoyed this article, you might be interested in 9 things to look for when buying or renting a shop in Singapore and How to recognise a good property agent when buying, selling, or renting a commercial property.
Find the home of your dreams today at Singapore's largest property portal, 99.co!