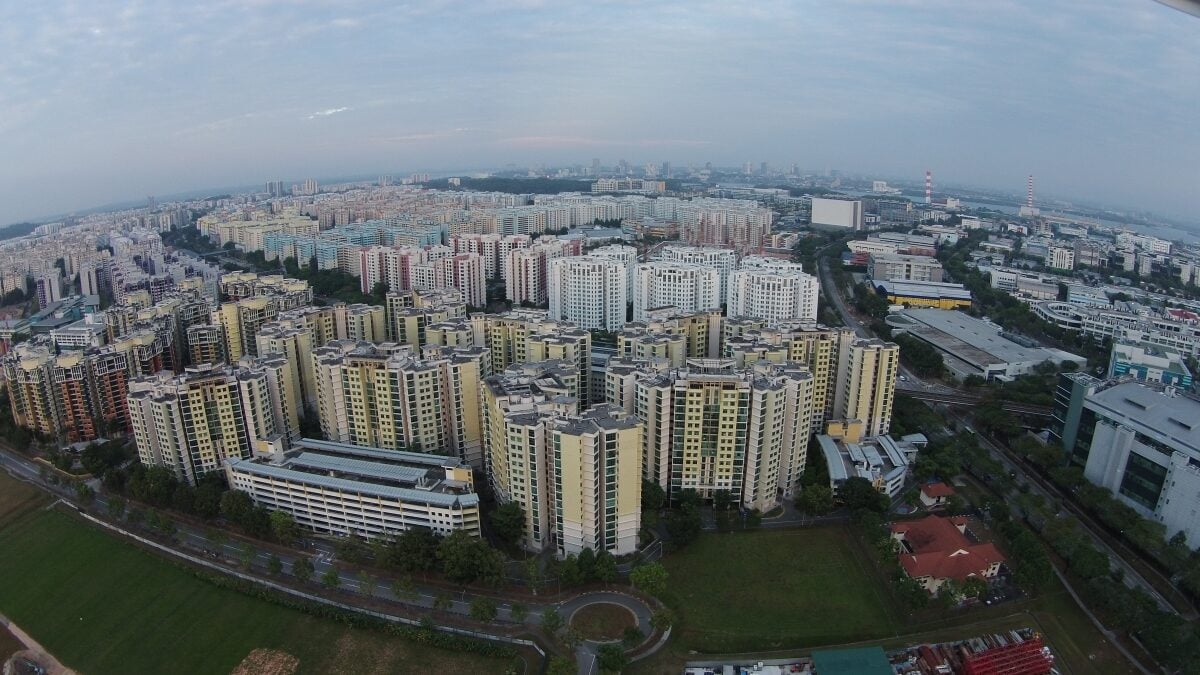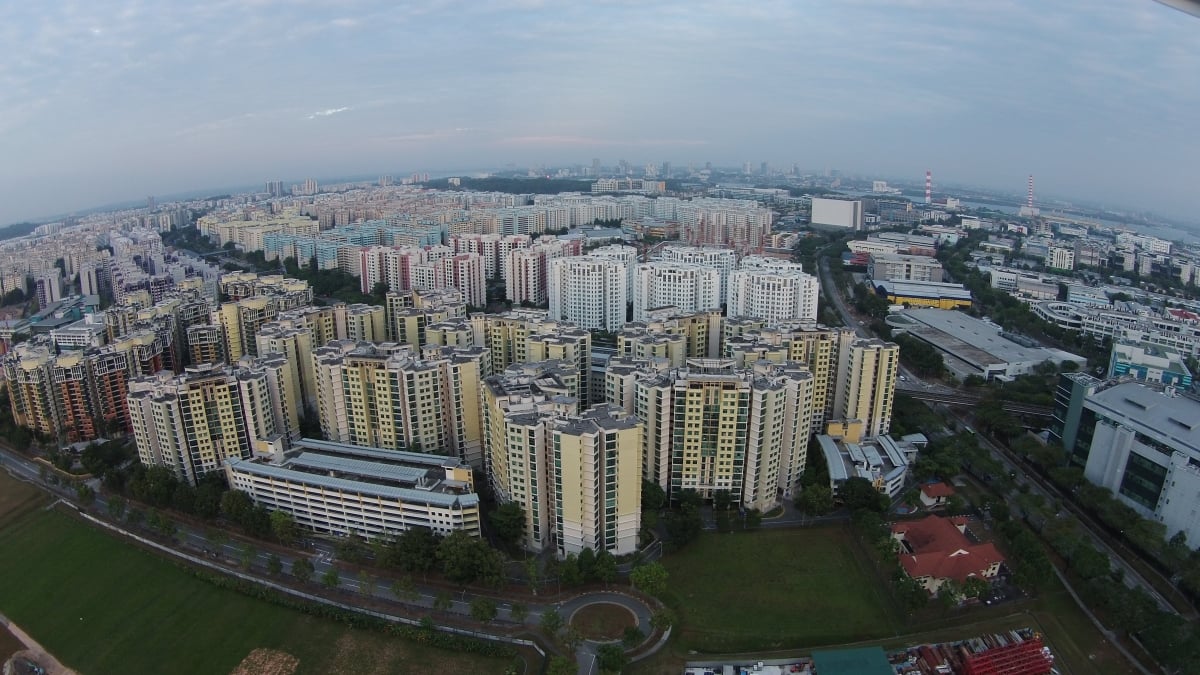 (Credits)
With the announcement that Woodlands will be the new star destination of the north, interest has picked up. No longer will Woodlands remain "that ulu place in front of the Causeway". With its development into a new retail and business hub, residents can look forward to better amenities, and better resale value. Here are some top picks for the area:
Parc Rosewood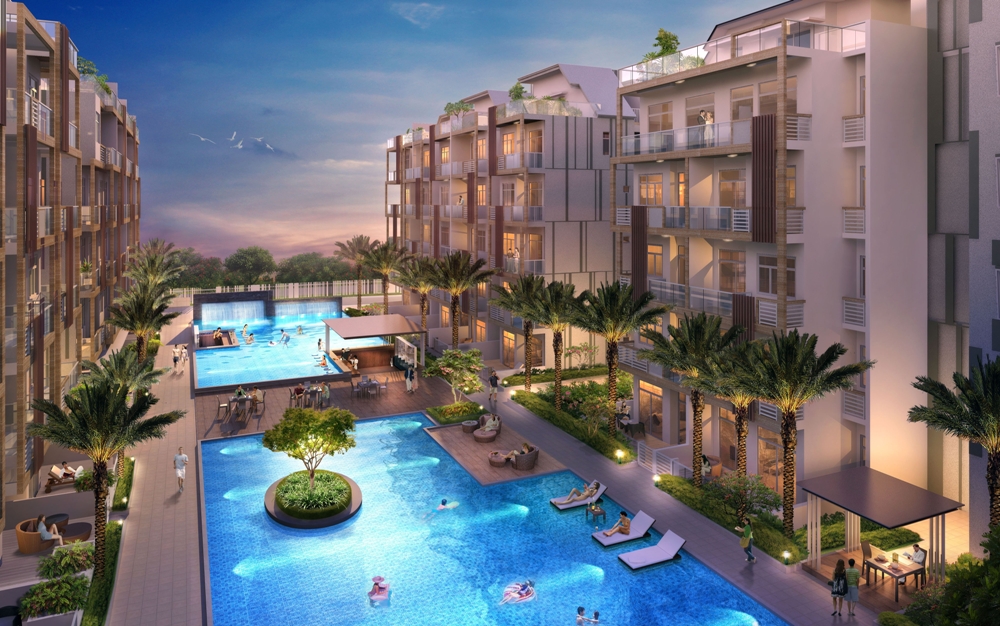 (Credits)
https://www.99.co/singapore/condos-apartments/parc-rosewood
This is a 99-year leasehold condo by Kensington Land Pte. Ltd. It's just three years old this year, and is quite close to the Causeway Point shopping centre. Typically priced at about $800 to $1,100 per square foot, this remains one of the more popular new developments in Woodlands.
It's admittedly a bit far from the Woodlands MRT (an 800 metre distance, which may or may not be walking distance for some). However, the condo has a free shuttle bus to get you to the station.
Parc Rosewood was popular at its launch due to the quality of the materials used – compressed marble flooring, along with high quality finishes in the kitchen and living areas.
Due to the proximity of the future Thomson – East Coast line, Parc Rosewood is likely to see its value climb in the near future.
Buy if:
You are looking for resale value, and you don't mind being a bit far from MRT station at this immediate time. Also, note that Woodlands is less built up than some other districts – if you want the quiet but don't want to lose out on amenities, you may appreciate having Causeway Point nearby.
Bellewoods EC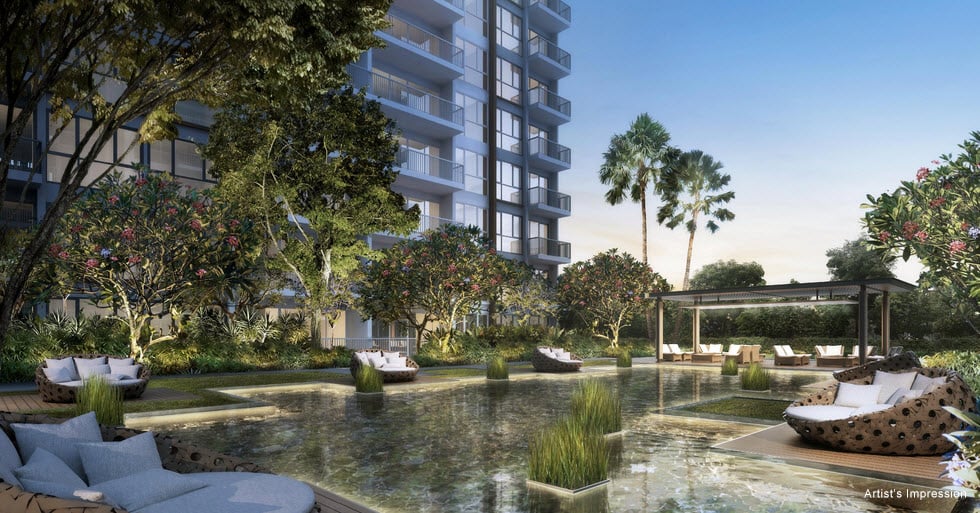 (Credits)
https://www.99.co/singapore/condos-apartments/bellewoods
To our knowledge, this may be the last available Executive Condominium (EC) in Singapore with no resale levy. This is a 99-year leasehold development, built by Qingjian Realty. Between $760 to $780 per square foot, this is a good deal for a development near the future Woodlands South MRT station.
Bellewoods has a forest theme, and the development is noted for its unique landscaped green spaces. There are six "forest zones", such as aquatic, mangrove, urban, and so forth. Each zone features facilities that match the theme; hence the aquatic forest zone has the pool. It's a unique approach to aesthetics and layout.
Bellewoods was considered a gutsy move when it launched, as its location is not very accessible (although shuttle bus services are available). However, this is a development that will pay off once Woodlands hits its stride, and the new amenities rush in.
Buy if:
You are willing to tolerate temporary inconvenience, in terms of fewer amenities. By the time the Minimum Occupancy Period is up for Bellewoods, or the by the time its privatised, Woodlands is going to be quite different – there's a lot of room for appreciation here.
The Woodgrove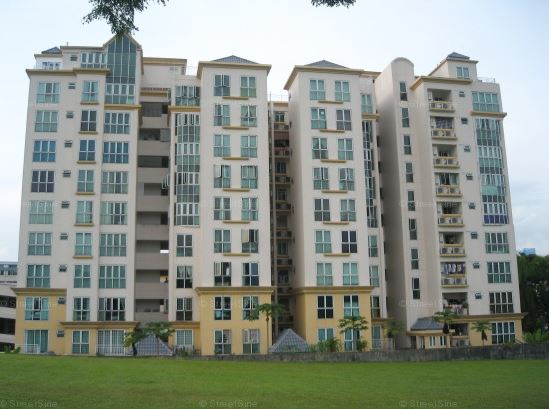 (Credits)
https://www.99.co/singapore/condos-apartments/the-woodgrove
This is an older condo, completed in 1999. It's a 99-year leasehold development, by Straits Construction Co. Pte. Ltd. With only 248 units, it has a living space that feels more like a chalet or resort than the typical packed condo.
At between $710 to $800 per square feet, this is good buy for a unit that's reasonably close to the Woodlands Civic Centre, and also Causeway Point. This sleepy, often underrated development stands to gain significantly from upcoming developments in Woodlands – once Woodlands has its own retail hub and a space for small business enterprises (as is planned), this will be a very desirable place to live. At present, its main advantage to residents is being a quiet enclave.
Buy if:
You don't want the noise and bustle of living in a dense urban area, with the bars and noisy food centres. Of course, all that peace and quiet may change when Woodlands undergoes rapid development – but by then you could probably sell your unit for a decent profit, and move somewhere fancier with the proceeds.
Northoaks
(Credits)
https://www.99.co/singapore/condos-apartments/northoaks#commuteNearby
This is a 99-year leasehold condo, completed in 2001. It's often overshadowed by its neighbour, Woodsvale, for the simple reason that Woodsvale is closer to the MRT station. However, we think Northoaks is underrated, and is better landscaped.
(The difference in distance to the MRT, in case you're wondering, is about 200 metres).  
At around $590 to $650 per square foot, it's an opportunity to own a large, affordable space. This 1,949 square foot unit is only $1.15 million, which is a good price for space in Singapore. In particular, the plans to develop the nearby Woodlands North Coast – a commercial corridor – could bump up property values here. Those who work in the area, especially if they are Malaysians from across the Causeway, will have good reason to rent in Northoaks or the neighbouring Woodsvale.
Buy if:
You are looking at resale value, or want to play landlord one day. Alternatively, if you are strictly a home owner, you'll appreciate the amount of space you're getting for your buck.
There's more to come
As further developments in Woodlands come about (and they are likely to happen fast), we'll keep you updated on the projects most likely to gain. Like us on Facebook so we can keep you informed!
About Ryan Ong
Looking to sell your property?
Whether your HDB apartment is reaching the end of its Minimum Occupation Period (MOP) or your condo has crossed its Seller Stamp Duty (SSD) window, it is always good to know how much you can potentially gain if you were to list and sell your property. Not only that, you'll also need to know whether your gains would allow you to right-size to the dream home in the neighbourhood you and your family have been eyeing.
One easy way is to send us a request for a credible and trusted property consultant to reach out to you.
Alternatively, you can jump onto 99.co's Property Value Tool to get an estimate for free.
If you're looking for your dream home, be it as a first-time or seasoned homebuyer or seller – say, to upgrade or right-size – you will find it on Singapore's fastest-growing property portal 99.co.
Meanwhile, if you have an interesting property-related story to share with us, drop us a message here — and we'll review it and get back to you.
Join our social media communities!
Facebook | Instagram | TikTok | Telegram | YouTube | Twitter