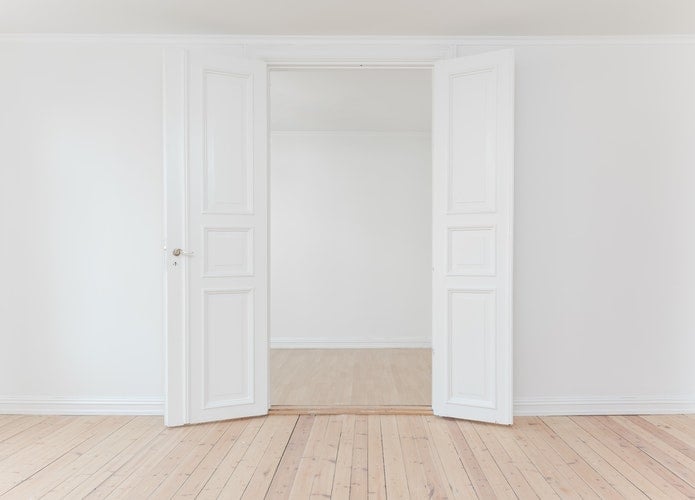 While most folks we know opt for furnished apartments by default, getting an unfurnished unit might work out in your favour. Read on to find out why!
#1: You can style the apartment however you'd like
Assuming you're intending to stay for a few years, you'd probably like to have a say in how your apartment is furnished and styled. Even if you're not particular about home decor, it's also more practical to get an unfurnished apartment – this way, you can make the most of your space.
If you want to have friends over every weekend, for instance, you might decide to get fewer cabinets and bookshelves, so that you have space to entertain.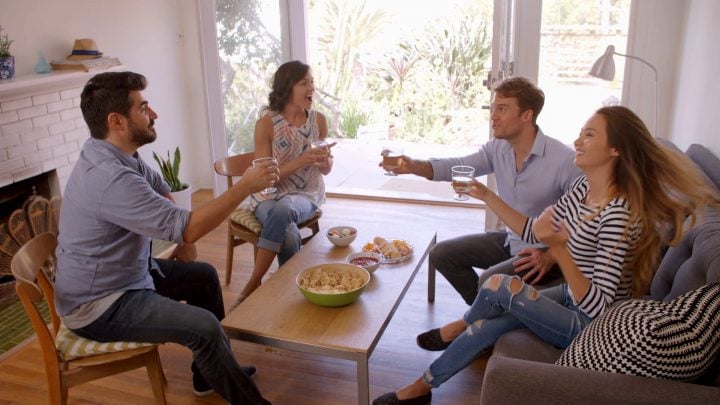 (Credits)
If you need an area where you can get work done, and you don't cook, you might decide to turn your kitchen into a makeshift office or study. 
Different strokes for different folks!
#2: You get more space
If you rent a furnished apartment, it'll probably come with items that your landlord treasures, but that you won't get any use from (think pianos, large fish tanks, decorative armoires).
On the flip side, when you rent an unfurnished unit, you essentially get a blank canvas – and you can do whatever you'd like with the space.
If you're moving in with plenty of gear (golf clubs, drones, bulky camera equipment, etc), you'll definitely appreciate the flexibility that this gives you.
#3: Avoid issues about the security deposit
The one most common thing that landlords and tenants quarrel over? The security deposit.
Now, if you want to avoid any problems that may arise from your security deposit, one easy fix is to rent an unfurnished unit.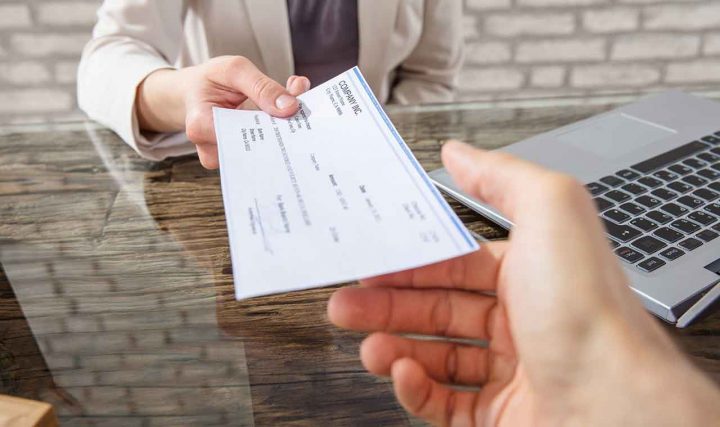 (Credits)
Because there isn't any inventory to start off with, this makes things a lot simpler. You won't get into any disputes when you're moving out, and you won't get into a he says, she says argument over whether you dented an antique table, or whether that dent was there when you moved in.
#4: You won't get into trouble for damaging furniture
Running in the same vein, if you do damage or break a piece of furniture, it's all paid for with your own money anyway, and you won't get into any trouble.
Now, this is relevant to everyone, not just the klutzes out there. Think about it: the longer you live in an apartment, the greater the odds of you eventually breaking something.
If you live in a unit for six months, you might be able to maintain a perfect track record. But if you live there for three years or so, chances are that you'll slip up at least once, and cause some sort of damage to the furniture in the apartment.
#5: You pay less in rental fees
Unfurnished apartments typically go for $300 to $500 less per month. This might not seem like much, but it actually adds up to $3,600 to $6,000 per year.
Assuming you're renting a condo, your rental costs probably hover around the $3,500 per month mark, so if you get an unfurnished unit, it's almost as if you're staying for free for an entire month.

Yes, you'll have to spend money on buying furniture, but if you shop from cost-effective places such as IKEA, you won't burn a big hole in your wallet. Assuming you decorate light, most tenants more than cover the cost of any furnishings by the second year. (Besides, if you're staying temporarily, you don't want to buy too much furniture as you'll move out eventually).

Which do you prefer renting – an unfurnished unit or a furnished unit? Voice your thoughts in our comments section or on our Facebook community page.
Looking for a property? Find the home of your dreams today on Singapore's largest property portal 99.co! You can also access a wide range of tools to calculate your down payments and loan repayments, to make an informed purchase.
About Elizabeth Tan
Elizabeth is a writer, a Harry Potter fanatic, and a Game Of Thrones addict.
Looking to sell your property?
Whether your HDB apartment is reaching the end of its Minimum Occupation Period (MOP) or your condo has crossed its Seller Stamp Duty (SSD) window, it is always good to know how much you can potentially gain if you were to list and sell your property. Not only that, you'll also need to know whether your gains would allow you to right-size to the dream home in the neighbourhood you and your family have been eyeing.
One easy way is to send us a request for a credible and trusted property consultant to reach out to you.
Alternatively, you can jump onto 99.co's Property Value Tool to get an estimate for free.
If you're looking for your dream home, be it as a first-time or seasoned homebuyer or seller – say, to upgrade or right-size – you will find it on Singapore's fastest-growing property portal 99.co.
Meanwhile, if you have an interesting property-related story to share with us, drop us a message here — and we'll review it and get back to you.
Join our social media communities!
Facebook | Instagram | TikTok | Telegram | YouTube | Twitter