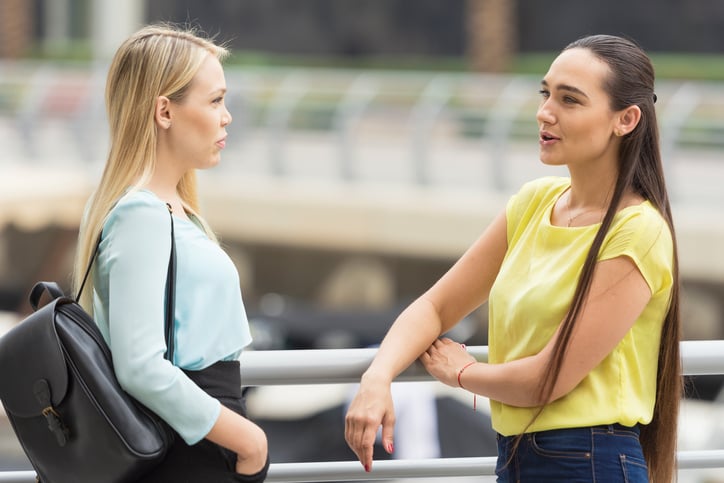 There's no denying the natural tendency for people going through a shared experience to congregate, and our expats in particular have made some places their own. Here are some expat enclaves that are also great places to live:
The Bukit Timah enclave
Bukit Timah is not exactly the most accessible part of Singapore; but it nonetheless populous. Next to Sentosa Cove, Bukit Timah is where you'll find the wealthier expatriate crowd.
Located in the Central Region, Bukit Timah is minutes away from the Central Business District (CBD). While not as built up as the nearby Queenstown and Clementi, most of the residents here will drive – this puts them about five minutes away from the amenities in these more mature districts.
The area is named for Bukit Timah hill, the highest point in Singapore at around 163 metres.
(But Bukit Timah Hill is not located in Bukit Timah. It's actually in Bukit Panjang. This apparently makes sense to a city planner somewhere).
The main reason wealthier expatriates congregate here, however, is that it's one of the densest clusters of private housing on the mainland. Bukit Timah has never had a high concentration of HDB flats – it's residential area mostly consists of landed private properties, as well as high end condos. As such, it's a prime spot for expatriates who want to rent out a whole house, or live near the CBD.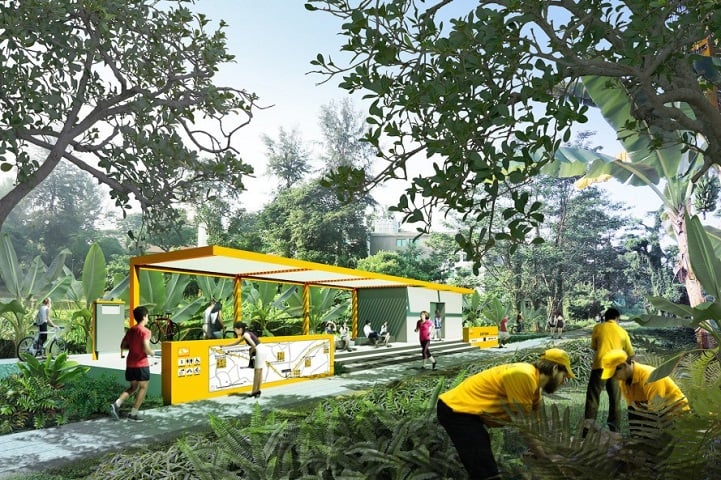 Bukit Timah's latest source of excitement is the Rail Mall, and the coming linear park. This will be built around the old Bukit Timah rail station, which used to service a train line from Johor Bahru to Bukit Panjang. The station was closed down and conserved in 2011. Along with part of the rail track, it will make up a new linear park, in an idea totally not copied from New York City's High Line. The park will also feature entertainment and commercial outlets.
The Bukit Timah Race Course, a posh place for the wealthy to buy and race their thoroughbred horses, was active from 1933 to 1999. Today though, it's replaced by the Bukit Timah Saddle Club – this is one of the few places in Singapore where it's convenient to own a horse, or other modes of transport more reliable than the MRT.
Vibe:
Elegant and exclusive. Singaporeans have views about people who live here. It's great if you want that aura of exclusivity – but expect many Singaporeans to instantly assume you're a snob, and an endless slew of "you're rich, you don't understand" comments. Some rich expats go to great lengths not to mention their Bukit Timah address, until they've established that they're not snobs (it doesn't work).
99.co residential picks for this expat enclave:
Tiong Bahru
This has been named one of the most Hipster neighbourhoods in the world by Vogue magazine. Over the past few years, it's also begun to draw more expatriates – of exactly the type you'd find in Williamsburg in Brooklyn.
Tiong Bahru means "New Cemetery", which is a really bad attempt at explaining land improvements. Right up till 1925, this was an area with multiple burial patches, and which drew squatters from all across the country (no one bothers you when you live in a graveyard). After being cleared out by the government, they realised a lot was needed to convince people to stay in this area.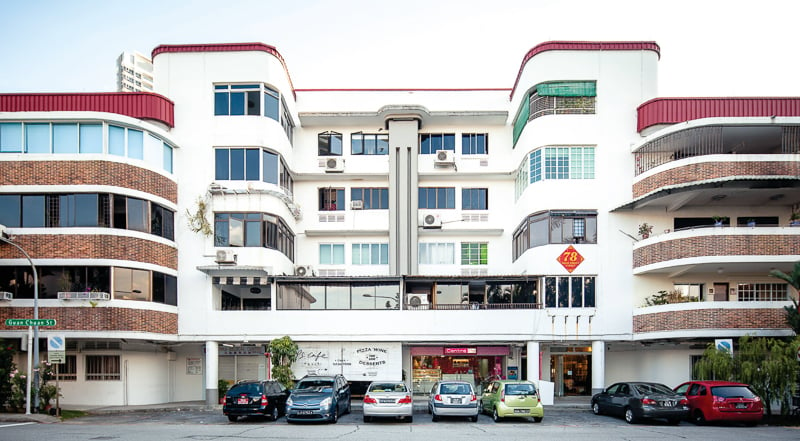 The solution was to build a lot of zany looking (for the time) public housing – by mixing shophouses with art-deco style housing, Tiong Bahru developed a unique look that never quite disappeared. By the 1930s the former squatters' graveyard had become a high rent area, notorious for being the place where wealthy Chinese merchants housed their mistresses.
In the 1980s Tiong Bahru started to die out, as more residents moved to newer neighbourhoods. By around 2010, Tiong Bahru was exotic enough, and rents affordable enough, for the current hipster crowd to surge into it. This resulted in the opening of several artisan cafes and specialist boutiques, and the area started to be gentrified again.
Today, Tiong Bahru is no longer cheap – but it draws an artsy expatriate crowd, who seem to mingle better with the locals. It's also a favourite among foreigners who come here to start their own niche businesses.
Vibe:
Its one of those expat enclaves that is Bohemian and, of course, hipster. Good for the highly paid expats who think it's embarrassing to flaunt wealth the traditional way (because Tiong Bahru only looks cheap). Also for the expats who want to mingle more with locals, or maybe start a little coffee shop.
99.co residential picks for the area:
Marine Parade / Upper East Coast
This stretch, particularly the condos along Bayshore Road and near Parkway Parade, are popular among wealthy Indian expatriates.
Historically, Marine Parade's most famous area is Katong – this was itself an enclave in the 1920s, for the Peranakan (the Straits-Born, offspring of Chinese merchants and local Malay residents). The famous Katong laksa was created here.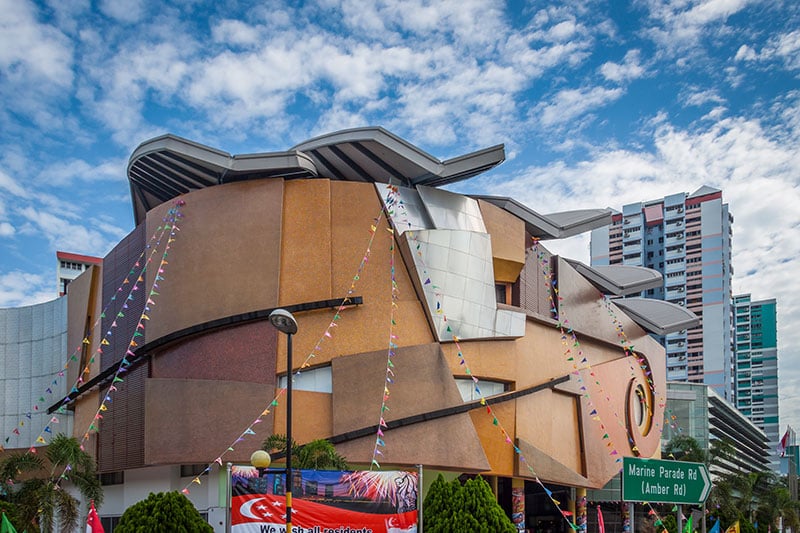 In the 1980s, there was a massive culinary war as several laksa outlets each claimed to be the original. Since then, Katong has always had a reputation as a food area. Today a combination of different cuisines, from Japanese to modern European to Thai, can be found along this stretch. The successful Aston's steak eatery had its start here, from a stall in what is now the Alibabar (coffee shop by day, bar by night).
Marine Parade is heavily built on reclaimed land, and the beach is of course nearby. The mix of residential and entertainment outlets, with little in the way of offices or industry, gives the place a laid back feel.
Vibe:
Laid back, upper class beach bums. Also Indian expatriates, perhaps drawn by the wide range of family lifestyle activities available along the beach stretch (e.g. Biking, canoeing, beach parties). This is for expatriates who need access to the beach, and think that it's actually possible to have fun at BBQs. The East Coast is also popular among expatriates who loathe the crowds in Orchard Road, and can go three or four months without ever setting foot there.
99.co residential picks for the area:
Tanglin, near the Dempsey Hill area
Dempsey Hill is the caucasian enclave right now. The place looks like a perpetual Tim McGraw concert. The Tanglin area itself has also been a high rent, expatriate area – but all of its energies and foreign population seem to congregate at Dempsey Hill.
Tanglin itself is one of Singapore's oldest expatriate areas. It's been an expat enclave since the 19th century in fact. The name is a corruption of its Chinese name, Twa Tang Leng (big east hills). Because William Napier, a lawyer and newspaper editor, built a house here called "Tang Leng", which later became Tanglin.
For most of the 1800s this was a tiger infested area and an enclave for Scottish merchants, but we repeat ourselves. It was mostly used to grow spices like nutmeg, for export to Europe. The various Scottish names in the area (Balmoral Road, Cluny Court, Scotts Road) come from the various plantations and villas built by Scotsmen.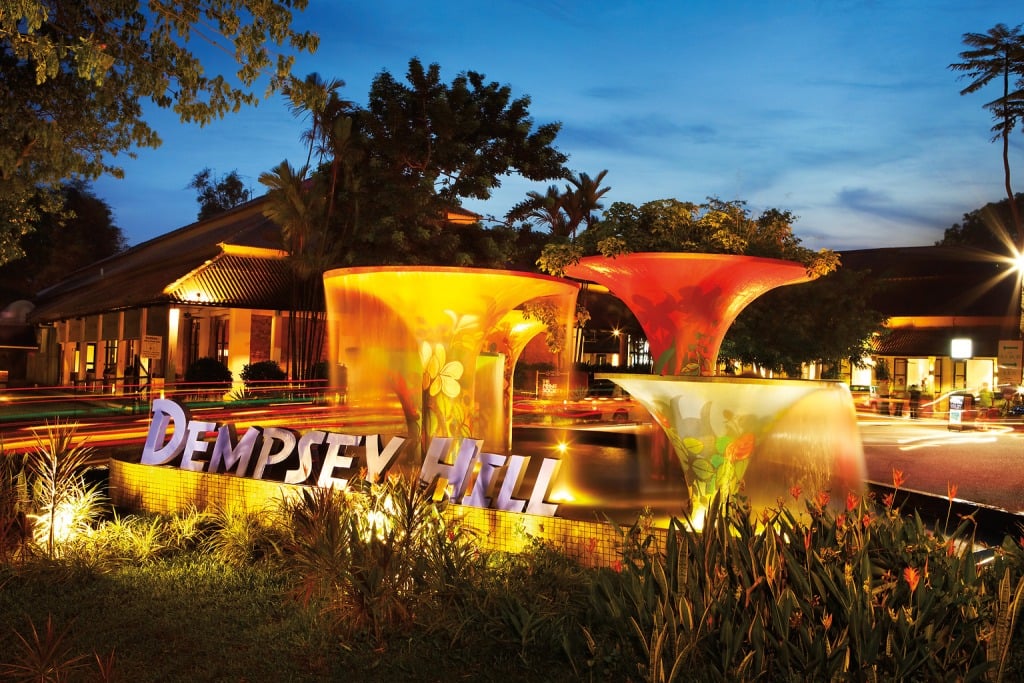 In early 2006 efforts were made to revitalise the area. One of the consequences was Dempsey Hill (named after some British General or other) being turned into a dining hot spot. A huge number of high end European restaurants and delis moved in; and on any given weekend you'll find Americans and Europeans congregating here. It's now gotten a reputation as an import market, for foods you can't get in local supermarkets.
With its proximity to Bukit Timah, this is a high rent area for wealthy expats.
Vibe:
Isolated European village, with the occasional American. Like a bunch of settlers beached their ship somewhere, and built their own little fort in the middle of our island. It can be a little pretentious, with snooty food and wine places.
99.co residential picks for the area:
River Valley, near the Liang Court area
River Valley developed it's expat enclave reputation early. In the 1800s, wealthy Chinese merchants (they were the expats back then) favoured this area for their giant, showoff houses. The city areas were already too congested to build gigantic mansions in, and River Valley allowed for large estate grounds. Most of these mansions have been demolished, but one of them – the Tan Yeok Nee House built in 1885 – is a national monument.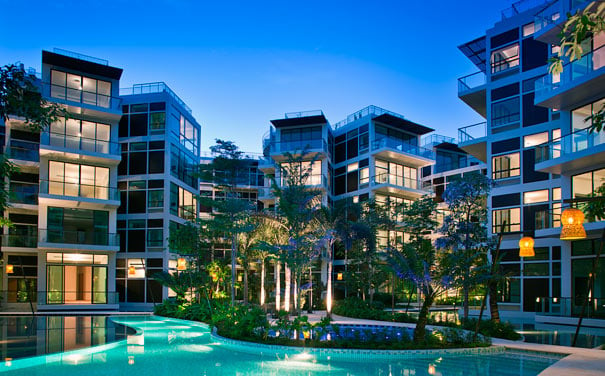 Today, River Valley is home to Singapore's upper-middle to high income segment. They live alongside communities of European expatriates, and Japanese expatriates. Speaking of which, Japanese expatriates are huge in this area. They are possibly the dominant expat group here, next to the Australians and Belgians.
Liang Court seems to be aware of that, as the mall has a Japanese supermarket in the basement, and many stores that cater to imported Japanese products.
Vibe:
Expats in this area live side-by-side with a fairly large local population, the two blend quite well. It's hard to guess why Japanese expats favour the area so much (the Japanese International School is in Clementi, not here), but the fact is they're here. For expats who want to build contacts among the well-heeled locals, this is the place of choice.
99.co residential picks for the area:
Check out other rental related articles here: Renting your dream home: pros and cons of a live-in landlord and Property agent commission in Singapore: How much should I pay
Find the rental home of your dreams today at Singapore's largest property portal 99.co!
New launch alert! Welcome to Grand Dunman
About Ryan Ong
Looking to sell your property?
Whether your HDB apartment is reaching the end of its Minimum Occupation Period (MOP) or your condo has crossed its Seller Stamp Duty (SSD) window, it is always good to know how much you can potentially gain if you were to list and sell your property. Not only that, you'll also need to know whether your gains would allow you to right-size to the dream home in the neighbourhood you and your family have been eyeing.
One easy way is to send us a request for a credible and trusted property consultant to reach out to you.
Alternatively, you can jump onto 99.co's Property Value Tool to get an estimate for free.
If you're looking for your dream home, be it as a first-time or seasoned homebuyer or seller – say, to upgrade or right-size – you will find it on Singapore's fastest-growing property portal 99.co.
Meanwhile, if you have an interesting property-related story to share with us, drop us a message here — and we'll review it and get back to you.
Join our social media communities!
Facebook | Instagram | TikTok | Telegram | YouTube | Twitter