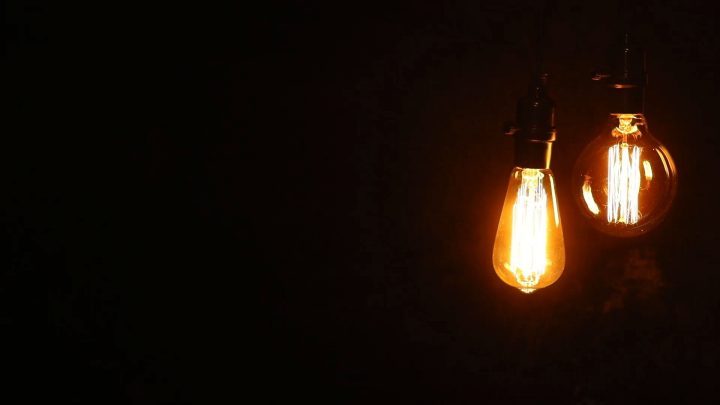 If you compare your latest utility bills to that of last year's, you might just do a double-take. Seeing as the prices of electricity, water, gas and S&CC have all increased recently, this is likely to translate to a noticeable inflation of your total utilities cost.
How much are these price hikes? Where's your money going? In this article, we break it down for you.
#1: Electricity
SP Group has announced a total of three price hikes for electricity in 2018.
January 2018: average increase of 6.3%
April 2018: average increase of 2.8%
July 2018: average increase of 6.9%
According to the SP Group, the increase is due to the "higher cost of natural gas for producing electricity".
#2: Water
Of all the utilities price hikes, it's the increase in water tariffs that has got the most people talking. On 1 July 2018, the second phase of the earlier announced 30% water price hike kicked in. The first phase of the water price hike occured on 1 July 2017.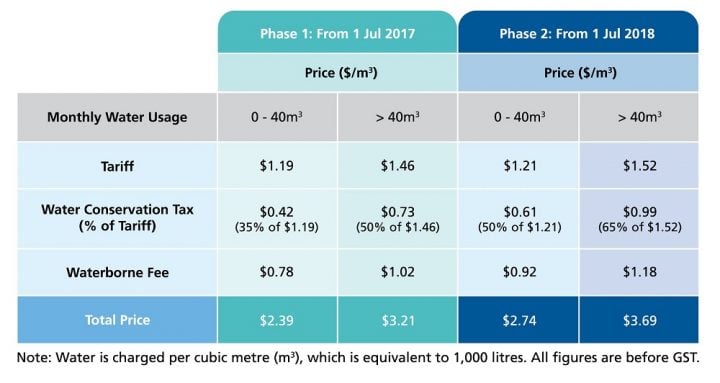 Households who use less than 40 cubic metres of water will now be paying $2.74/cubic metre (up from $2.39/cubic metre that they were paying after the first hike in 2017). Those who use more than this amount will now have to pay $3.69/cubic metre (up from the previous $3.21/cubic metre). No wonder we are seeing less and less bathtubs in condos and even landed properties.
#3: Gas
Bad news for home chefs and those using gas water heaters. By the end of 2018, gas tariffs would've been increased three times within the same year.
From February to April 2018, City Gas increased the price of gas by 4.19%, from 17.68 cents per kilowatt hour (kwh) to 18.42 cents per kwh.
From May to July 2018, City Gas again increased the price of gas by 0.6%, from 18.42 cents per kwh to 18.53 cents per kwh.
From August to October, gas prices will cost 3.78% more than the previous period. Users will have to pay 19.23 cents per kwh for household gas, up from the previous tariff of 18.53 cents per kwh. The revised tariff adds up to 20.58 cents per kwh after the goods and services tax.
City Gas, which reviews gas tariffs according to guidelines by the Energy Market Authority, attributes this increase to the higher cost of producing and delivering town gas.
#4: S&CC
All 15 PAP Town Councils in Singapore increased their Service and Conservancy Charges (S&CC) back in June 2018. With this increase, homeowners are now forking out an extra $0.50 to $9 per month, depending on flat type.
How much extra are you paying for your utilities?
In totality, how much will your utilities bill increase by? Here's a rough gauge:
Electricity: Given that the average monthly electricity bill of a 4-room HDB household is $134.15 in 2017, the average bill after taking into account the 2018 hikes would be $156,71. This is an increase of $22.56.
Water: The average 4-room HDB flat consumes about 16 cubic metres of water monthly. At the start of 2018, this would have meant a water bill of $37.50 a month. The Phase 2 price hike would've increased this bill by $12.50, to $50.
Gas: SP Group's website shows that the average gas consumption for HDB 4-room households in April 2018 is 76 kwh. With the three-time increase in gas tariffs, the average 4-room household's gas bill will now be $14.62 instead of $13.44. This translates to an increase of $1.18.
S&CC: S&CC fees differ from estate to estate. A 4-room non-DBSS household under the Pasir Ris-Punggol Town Council, for example, will now be charged an S&CC fee of $80.50 instead of $76.50, which translates to a $4 increase.
All in all, the average 4-room household can expect their utilities bill to increase by $40.24*. If you're staying in a larger property (and consuming more electricity, water, and gas), though, expect a higher bill!
*HDB households are eligible for the U-Save GST vouchers, will can help defray the increase in utilities tariffs.
How do you feel about the price hikes for utilities in 2018? Voice your thoughts in the comments section or on our Facebook community page.
If you found this article helpful, 99.co recommends 4 reasons why refinancing using the cheapest home loan isn't always the best move and How property became the #1 Singaporean dream
Looking for a property? Find your dream home on Singapore's largest property portal 99.co!
Upcoming Freehold Condo Launch: The Arcady @ Boon Keng
About Elizabeth Tan
Elizabeth is a writer, a Harry Potter fanatic, and a Game Of Thrones addict.
Looking to sell your property?
Whether your HDB apartment is reaching the end of its Minimum Occupation Period (MOP) or your condo has crossed its Seller Stamp Duty (SSD) window, it is always good to know how much you can potentially gain if you were to list and sell your property. Not only that, you'll also need to know whether your gains would allow you to right-size to the dream home in the neighbourhood you and your family have been eyeing.
One easy way is to send us a request for a credible and trusted property consultant to reach out to you.
Alternatively, you can jump onto 99.co's Property Value Tool to get an estimate for free.
If you're looking for your dream home, be it as a first-time or seasoned homebuyer or seller – say, to upgrade or right-size – you will find it on Singapore's fastest-growing property portal 99.co.
Meanwhile, if you have an interesting property-related story to share with us, drop us a message here — and we'll review it and get back to you.
Join our social media communities!
Facebook | Instagram | TikTok | Telegram | YouTube | Twitter