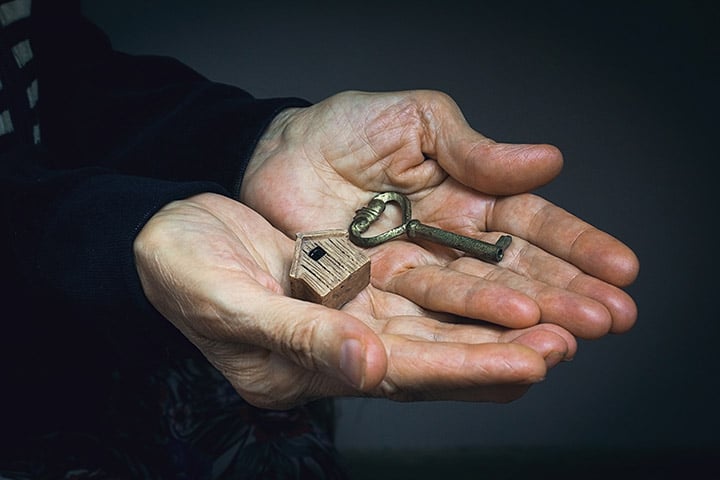 It's pretty well known that Asian people love so-called "safe haven" assets, particularly gold and property. But what's the root of the obsession? It may be about more than just our parents' HDB flat appreciation:
It isn't just a stereotype
In China, some 70 per cent of millennials are already home owners – a number that makes Singaporeans snort in contempt, given our 91.5 per cent home ownership rate. Those same millennials also love property in South East Asia, with Australia, Hong Kong, and Singapore being favourite locations.
Singaporeans can probably empathise though. We also love real estate, whether it's in Singapore, Vietnam, the UK, you name it. And one of the main proponents is probably our parents, who built considerable wealth through their homes. So if we look at the reasons for the Asian property obsession, it boils down to a few elements:
For Singaporeans, it's an issue of past performance
Advanced, well-regulated financial markets came a bit later for Asia
Political disruptions in Asia
Social status
1. For Singaporeans, it's an issue of past performance
Let's look at four-room flats, which are the most typical homes that characterise Singapore. Back in the mid- 1970s, a new four-room flat sold for roughly $18,000 to $22,000.  Over just a span of two decades, the same flat would sell for about $160,000 to $180,000 (and due to the insane Cash Over Valuation which characterised the era, prices reaching $220,000 or more were common).
But even the '90s, marked by sky-high COV and extreme optimism in property, would look cheap today: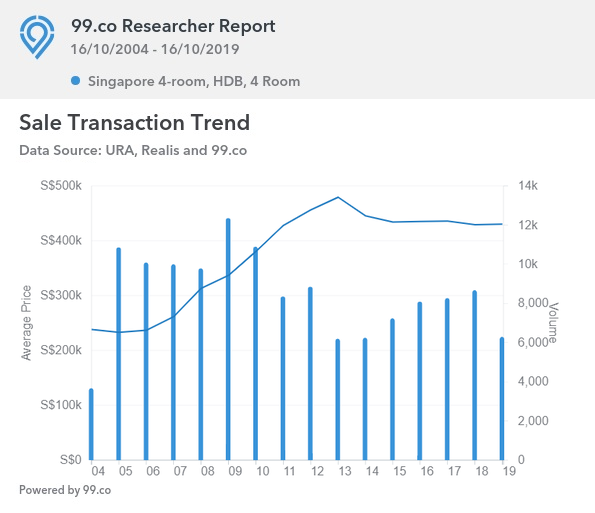 As of today, the average price of a resale four-room flat is around $430,000. A BTO four-room flat, in many parts of Singapore, will start around $310,000 (barring non-mature areas, of which there are few left).
If you had bought a four-room flat in the mid-'70s, and you sold it for around the average of $430,000 today, you'd be looking at compounding returns of around 7.7 per cent per annum (total Return on Investment of about 1,854.5 per cent). The best part is, you wouldn't have had to do anything. Just service the home loan, and wait.
Of course, Singapore has already made the transition to first world country, so we're not likely to see an encore performance. In fact, over the past 15 years (see the graph above), compound annual growth has slowed to around four per cent for four-room flats.
But it's the former event – the sudden surge in property values – that caused our parents (and grandparents) to start thinking of property as the ideal investment. And there's a knock-on effect: apart from them drilling into our skulls that "property is good", many parents / grandparents are eager to help their children buy a property. For example, we commonly encounter parents who will sell their houses, and give the proceeds to the children so the family can own a condo.
So much like our high savings rate, we can think of property investment as being an ingrained financial belief.
2. Advanced, well-regulated financial markets came a bit later for Asia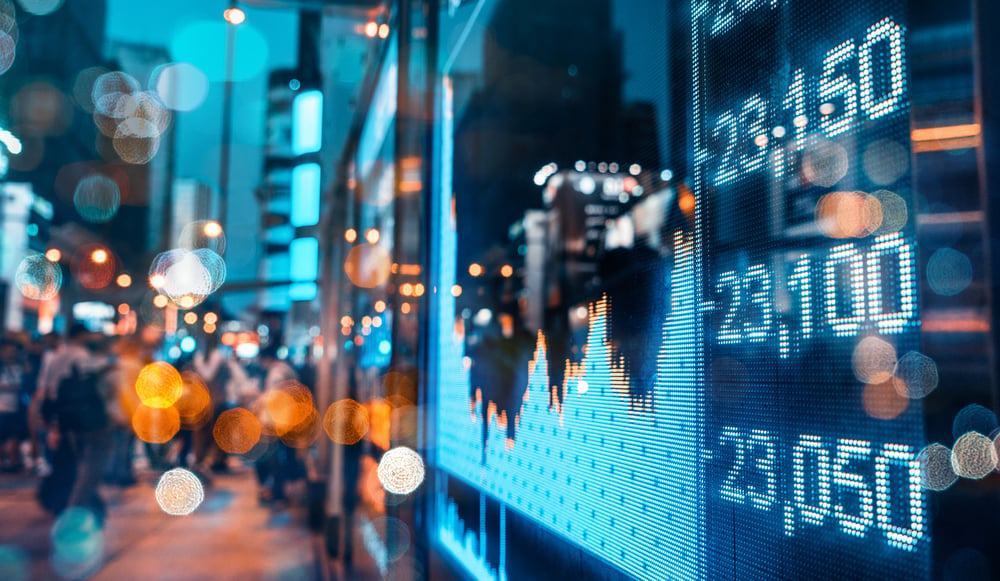 The whole Wall Street style equities markets, unit trusts, bonds, etc. came later in most parts of Asia. Remember, after the Second World War, many Asian countries – like China and subsequently Vietnam – were communist. Some were under dictatorships, which aren't conducive to free markets.
While a lot of this has changed, Asia still had a long way to catch up. The Tokyo Stock Exchange (in its modern form) was only created in 1949.  The Shanghai Stock Exchange was founded in 1990. And here at home, SGX was formed in 1999. If it was a person, it wouldn't even be old enough vote at the time we're writing this.
By contrast, the London Stock Exchange got started in 1801, and the New York Stock Exchange got off the ground in 1817.
Most of the population of Asia is, to put it simply, still new to less tangible investments like funds, shares, the money market, etc. We still have a preference for assets we can see and understand; things like jewellery, or land we can farm, or the big roof over our heads.
To compound this, there's the issue of regulation and trust. Compliance bodies need time to gain trust, and institute policies. Organisations like the Monetary Authority of Singapore, for example, don't appear overnight. Even China, despite intense restructuring, only just managed to cool its shadow banking sector this year (they've been struggling with it for almost 10 years; Trump's trade war is a joke by comparison).
3. Political disruptions in Asia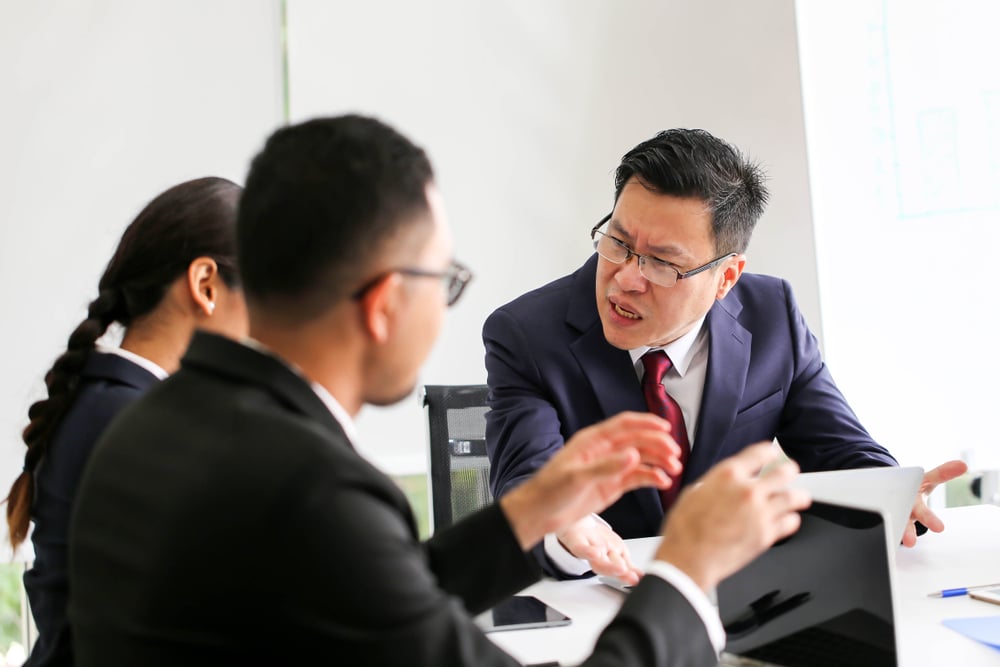 Some Singaporeans remember what happened to investments in British businesses, when the Japanese invaded (they were worthless at best, or could get you killed at worst). Then the Japanese started to pay people in banana money, which was again worthless when the British returned. Imagine having your savings wiped out overnight, rebuilding, and then seeing it happen again.
We weren't alone in this. Political turmoil in Asia, from communism in China to dictatorships in Cambodia, were all terrible for paper money and intangible investments. Throughout the chaos, our forebears realised that only certain types of assets seemed to retain their value, regardless of which new political party / regime / nine-star General took over: that tended to be physical assets like gold, livestock, tools, or property.
(Yes, property can also be seized, but it's still less vulnerable than a currency that can be devalued overnight).
Political stability is something younger Singaporeans tend to take for granted; but if we had the same "under siege" mentality of our forebears, we'd trust a lot less in intangible assets too.
4. Social status
I don't have to explain this do I? A lot of it is about "face". Renting your property means having a landlord – and that smacks of ancient, feudal style systems where peasants worked the land for their masters. Big, rich families owned land, servants paid their due to live off it.
This was also the case in the west, of course, but it's in much more recent memory in Asia.
And if you want to know where the class divide in Singapore is most visible, I can tell it to you in four words:
Flat
Condo
Landed property
Merely living in a condo suggests you're in the "high SES" category, even if you're nine years old and haven't earned your first dollar yet. There aren't many parents who don't dream of their children one day living in a condo or bungalow; even if it means they give up their entire life's privileges for it.
One final reason: we're more likely to live with our parents, and for a longer time
Asian families tend to stick together more. And we get a lot more mileage out of a large, expensive property, since our children are going to live in it too. This cultural quirk makes all the difference: it makes investing in a property feel like we're investing in our family too, and all the generations that come after.
Who wouldn't rather that, than buy more units in another fund?
Do you love property investment? Voice your thoughts in our comments section or on our Facebook community page.
Looking for a property? Find the home of your dreams today on Singapore's largest property portal 99.co! You can also access a wide range of tools to calculate your down payments and loan repayments, to make an informed purchase.