Few property segments have changed as much as resale flats since the 2013 peak. Back then, HDB resale was a booming market where high Cash Over Valuation (COV) was taken as a given. Fast forward to today, and a combination of rules changes and loan curbs have resulted in flats selling at or even below their valuation; and all the while HDB resale prices have either fell or flatlined.
However, there could be signs of life on the horizon.
What's happening with resale flat prices today?
In 2Q 2018, the HDB Resale Price Index rose for the first time in more than nine quarters. The price movement is small (0.1% up from Q1 2018), but it's significant because the fall in HDB resale prices has been slowing, and this is the point where the trend might finally reverse. Case in point: the number of HDB resale transactions also rose about a third (33%) from last quarter, from 4,458 to 5,941.
When the number of transactions go up in tandem with stabilising prices, it usually suggests an inflection point. That could mean HDB resale prices have gone as low as they can; buyers may now feel resale flats are better value compared to alternatives like new flats, Executive Condominiums, or private property.
Which areas are faring better?
For this quarter, resale flats with the highest median prices were in Toa Payoh and Queenstown. This is not surprising, given that one of the main reasons to buy resale is to live in central and mature districts (it's rare that new flats will be launched in these already packed areas).
Four-room flats in the central district currently have a median price of about $870,000, while five-room flats currently have a median price of roughly $845,000. This makes them some of the most expensive resale units on the market right now.
(If that sounds too pricey, check out 99.co. The lowest prices for Toa Payoh resale units are just around $416 per square foot. Many listed four-room units near Toa Payoh Central are selling for just around $480,000 to $540,000.)
The lowest median prices among resale flats are three-room units in Bukit Batok and Jurong West. The median price of three-rooms in Bukit Batok is around $246,000, while the median in Jurong West is around $260,000.
[Recommended article: These are the 5 most in-demand HDB towns of 2Q 2018]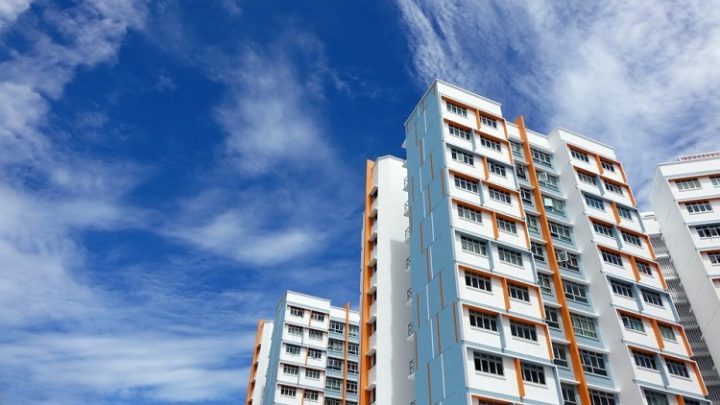 Why might HDB resale prices be headed for a strong recovery?
Some possible reasons include:
The twin factors of cooling measures, plus residents displaced from the en-bloc fever

Upgrading has gotten pricier; the bar has been set higher for first-time condo buyers

Buyer caution due to macroeconomic issues
The twin factors of cooling measures, plus residents displaced from the en-bloc fever
The new cooling measures affect even genuine home owners (i.e. those buying a single property to reside in). While they don't face a higher Additional Buyers Stamp Duty (ABSD), they do face a higher buyer's stamp duty for purchases of $1 million or above. They also face a bigger down payment, as the new Loan-To-Value (LTV) limit is now 75% instead of 80%.
Following the en-bloc fever we saw last year, we'll see a lot of displaced people looking for new homes. However, not all of them will automatically look for another condo — some older couples, for example, may elect to move into a resale flat, and pour the rest of the proceeds into other assets that can fund their retirement.
Resale flats may be even more attractive now, given the lower buyers stamp duty (few resale flats reach $1 million), and the lower downpayment required. Another contributing factor is rising home loan interest rates, which older home buyers may want to avoid (see point 4).
These buyers, who are flush with cash from the sales proceeds, pretty much have their pick of resale flats. They are also in the position to pay more than the average buyer in this segment.
Upgrading has gotten pricier; the bar has been set higher for first-time condo buyers
Similar to Point 1, upgraders and first-timers also have reason to reconsider their decision. Besides higher stamp duties and down payment, the new cooling measures have sent a clear message: the government is still unhappy at how high prices are.
There's every indication that private property prices will remain low, or go even lower (through policy intervention, if the open market fails to go that way).
As such, some upgraders may decide not to rush, and upgrade to a resale instead of a full-blown private property. This makes sense if they're trading up for a flat in a more central location, or with a newer lease.
For first-timers trying to buy a condo with a borderline combined household income ($10,000 to $13,000 per month, for instance), the tighter LTV limit might make them reconsider their original plan and buy a HDB resale flat instead.
Buyer caution due to macroeconomic issues
Times are uncertain right now, due to global trade tensions and rising interest rates. Homebuyers tend to be a risk averse lot who will err on the side of caution.
As the US Federal Reserve raises interest rates, Singapore's home loans are also rising in tandem. And because private property is purchased with bank loans with variable rates, some buyers are worried about how much they could end up paying in 10 to 15 year's time.
This historical interest rate for home loans in Singapore is around 3.7 to 4% per annum, although it's been below 2% since 2008/9. But that means there's few directions for the rate to go except upward, and home buyers need to be focused on long term affordability. The 2% rate is also on course to being breached by the end of 2018, signalling the end of the low interest rate era.
Trade tensions impact incomes on a broad scale – Singapore is an export driven economy, so we don't know if trade wars will result in, say, lower shipping demand, or volatile prices in commodities such as oil. This will impact companies' bottom lines, and could affect wage growth or employment.
One of the worst scenarios would be to face rising home loan interest rates, while income stagnates (or worsens, in the case of retrenchment).
This is prompting a lot of people who previously considered private properties, including Executive Condominiums*, to consider the more affordable HDB resale segment instead.
*There are no HDB loans for Executive Condominiums, so buyers are exposed subject to rising bank rates.
Do you think HDB resale prices are headed for a recovery? Voice your thoughts in the comments section or on our Facebook community page.
If you found this article helpful, 99.co recommends HDB valuation: How agents get buyers to bid above a resale flat's true market value and What makes Bishan HDB Resale flats perform so well?
Looking for a property? Find your dream home on Singapore's largest property portal 99.co!