If you're a property developer, the Halloween horror show came early. July 2018 was pretty much the death knell for Singapore's en bloc fever, and the subsequent months saw more nails being hammered into the collective sale coffin.
The numbers make for shocking reading. Following the July cooling measures, more than 30 collective sale sites failed to find buyers (and counting). This marks the end of a roughly two-year run, with the peak being in 2017 when around $8 billion worth of en bloc sales went through. Here our summary of what caused the collective sale fever to die:
Reason #1: ABSD adds to the cost of land acquisition
This is probably the more straightforward reason, though by no means the only one. The new Additional Buyers Stamp Duty (ABSD) rates are 25% for entities buying any residential property, plus 5% (non-remittable) for developers.
Bear in mind that, when this hefty 30% tax was imposed, land prices were already at an all-time high. At the height of the en bloc fever in 2017, for example, developers were already paying 29% more for land, compared to 2012.
Paying such high costs for land is a dangerous gambit, due to factors like the Qualifying Certificate (QC), where foreign and publicly-listed developers have only five years to complete a development once the land is bought, and two more years to sell all of the units.
Failure to do so incurs extension charges: 8% of the land price on the first year, 16% on the second year, and 24% on the third year.
On top of it all, there's also an automatic levy of 15% additional ABSD if the developer can't complete and sell all units in five years (this applies to all developers).
In short, developers not only face high land prices, there's also the added risk of further taxes if they didn't meet QC and ABSD time limits, and the intense competition from other developers who are also in a rush to launch their projects after their en bloc purchases.
If you thought this wasn't bad enough for them, there's more.
Reason #2: A higher Development Charge (DC)
Development Charge (DC) is a tax levied on property developers; it applies to any development project that increases the value of the land. Notably, DCs apply when increasing the floor area of a new development, or topping up the 99-year lease of the land. As it adds to a developer's project costs, high DCs can discourage them from aggressive en bloc offers.
The DC rates for various parts of Singapore are reviewed every six months. In September 2017, DC rates spiked around 13.8% across the board. 116 out of 118 sectors in Singapore saw higher DCs, from 6% to 29%. This was the biggest hike in DCs since 2007. Developers thought it was bad, but it turns out it was just the beginning.
DC rates just kept going up, and saw their fifth straight increase in 31 August 2018. Rates for land zoned for (non-landed) residential use went up by 9.8% across the board in August, while rates for commercial sites also went up 8.3%. These new rates came just two months after the new property cooling measures.
As developers are already feeling the squeeze from ABSD, high DC rates will further dissuade them from big en-bloc purchases; and it doesn't seem like the government wants to ease the high DCs anytime soon.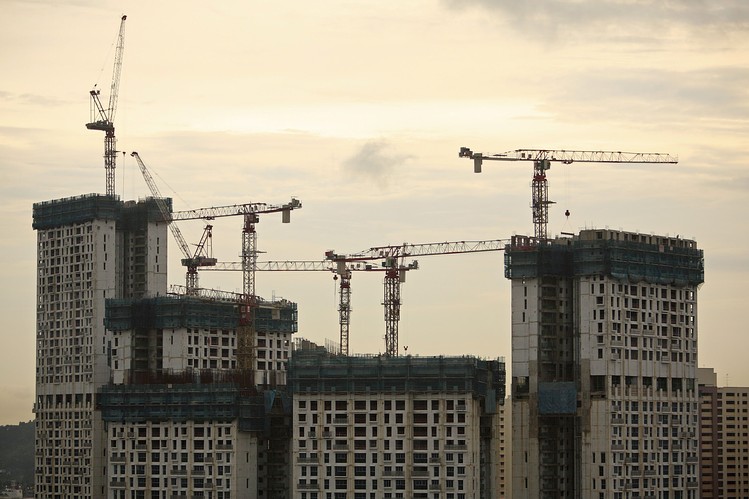 Reason #3: The impact of traffic impact studies
In November 2017, the Land Transport Authority (LTA) got in on the act. It announced that potential buyers, developers, and estate agencies would have to consult LTA and submit a Pre-Application Feasibility Study (PAFS).
PAFS is used to anticipate any traffic congestion from new developments, and it can restrict the total number of units built. This is problematic for developers; most of the time, when a developer buys over an old condo, the aim is to build more homes than the previous development and optimise the plot ratio. This is how they maximise their return; very simply, more units on the same sized plot means more revenue.
Now, the PFAS may curb the number of units that can be built on a given land parcel, especially if its in a location with not a lot of road capacity to cope with an increase in vehicular traffic (e.g. within landed estates).
Besides restricting the number of new homes, it means the parties involved in an en-bloc will also need to pay for a traffic consultant (LTA will not do the assessment for them for free). While not a major issue, this adds another layer of cost and time to the en-bloc process.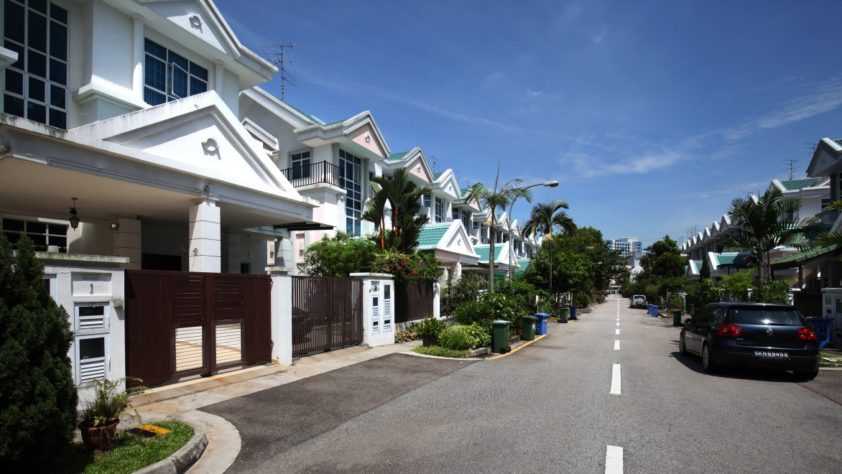 Reason #4: New URA restrictions on the maximum number of new units
From 17th January 2019, developers will face new restrictions on the number of units they can squeeze into a development.
For land outside the Core Central Region of Singapore, the maximum number of units allowed will be the Gross Floor Area (GFA) divided by 85 square metres (sq m). In some selected areas, the restrictions are even stricter: in Pasir Panjang, for example, the allowable number of units is the GFA divided by 100 sq m.
[For more information on the restrictions, read this article: URA guidelines change for new condos: All you need to know]
URA's rationale for tightening the maximum unit regulations is to ensure we don't end up with increasingly smaller homes (a Hong Kong-style situation, where we have lots of expensive units that are too small to raise families in), and to prevent traffic congestion, as mentioned above.
In our opinion, URA's new guidelines are the final nail in the coffin for certain areas, in particular the nine neighbourhoods that face the stricter regulation (GFA/100sqm). This is because, even if they can build more units than what was originally on the en bloc site, it won't be enough to earn them a decent margin. Buying land through Government Land Sales could then be a more viable option, if the government release sufficient sites in the months and years to come.
There's a tiny silver lining for en bloc hopefuls, though.
Developers will always need land to build on, and it's a stretch to say en bloc sales are totally dead. More likely, we will see a situation where developers target smaller plots for en bloc bids.
Larger developments are unlikely to see en bloc interest right now; not just because of the high cost, but because developers will struggle to sell within the ABSD and QC periods (a much tougher job given that investors and many buyers also face higher stamp duties). Small, older developments (think condos like The Beaumont) are more "bite-sized", and could still pique a developer's interest.
Is the en bloc fever dead? Voice your thoughts in the comments section or on our Facebook community page.
If you found this article helpful, 99.co recommends En Bloc Potential: 7 Reasons Why a Collective Sale Tender Fails and NO DEAL: Developer calls off en bloc sale, leaves residents cold
Looking for a property? Find your dream home on Singapore's largest property portal 99.co!