With the high cost of property rental in Singapore, it is no longer uncommon for HDB flat owners to rent out a spare room, or even the entire flat, to earn some spare cash. Public housing is first and foremost meant for owner occupation instead of investment, so they are highly-regulated when it comes to subletting HDB flats for profit.
Home owners who are thinking of subletting HDB flats  or rooms should thus familiarise themselves with these rental regulations since flouting them can have serious consequences, such as the re-possession of your flat. So instead of having assumptions surrounding subletting HDB flats, clarify them before renting out!
Assumption 1: Anyone can rent out their flat after the Minimum Occupancy Period (MOP)
Many HDB flat owners are acquainted with the MOP, where they need to wait at least 5 years before subletting HDB flats.. However, there are certain fine prints around this rule that one needs to be aware of:
Singapore Permanent Residents are not allowed to sublet their flat, even if they have fulfilled the MOP.

One can however, rent out spare rooms in their HDB flat without fulfilling the MOP.

You need to check the tenant's eligibility to rent the entire HDB flat as well. Since Jan 1, non-Malaysian work permit holders from the manufacturing sector will

no longer be able to rent the entire HDB flat

.

Even if you have fulfilled the MOP, you still need the prior approval of HDB before you go on to rent out the entire flat.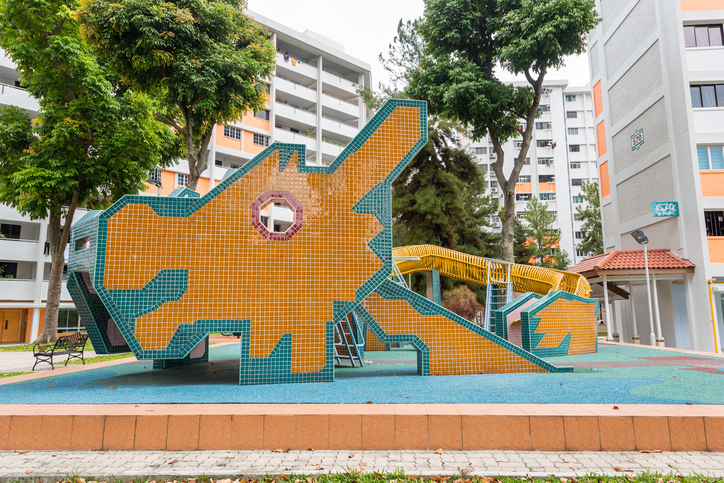 Assumption 2: I can rent out my flat during the MOP by keeping one room for my occasional visits
To skirt around the rule of not renting out the entire flat during the MOP, some home-owners try to keep one bedroom locked and use the excuse that they are "occupying" the room to make sure they are not flouting the rules.
It is mandatory that the owners and all authorised occupiers must continue to live in the flat with the subtenants during the period of subletting. In the event that the owners do not live in the flat, the registration for the subletting of bedrooms will be revoked automatically and it will be deemed as if the landlord is renting out the whole flat without HDB's approval. HDB will be able to carry out investigations and take actions against the flat owners under the Housing & Development Act.   
Assumption 3: I can rent out my HDB to more tenants if I have a bigger flat
There is a specific number of occupants HDB allow depending on the type of flats you live in. Owners are not allowed to sublet bedrooms for 1-room and 2-room flats, while the maximum number of occupiers allowed in a HDB flat is 9, even if you live in an executive mansionette or a HDB Jumbo flat.
Assumption 4: I do not need to register a tenant if he/she is my relative or friend
As long as you are collecting rent for someone's stay in your flat, you will need to register the tenant. This is to ensure the person is legally allowed to stay in Singapore, and that the subletting quota for the neighbourhood is observed.  
If you are renting a HDB flat/room to a friend or relative who is a Singaporean, you need to ensure that they do not currently own other HDB properties as well, unless they are divorced or rent out their property within one month of renting a flat/bedroom from you.
Assumption 5: I can rent out the HDB flat/room to a tenant for as long as I want
HDB flats are considered subsidised public housing, so if you are thinking of renting them out long term to the same tenant, it is unfortunately not allowed. The maximum subletting period is 3 years per application, but if one of more subtenants is a non-Malaysian, the subletting period is only 1.5 years.
You can however, rent out the HDB flat or room continuously to different tenants for a minimum subletting period of 6 months per application.
Assumption 6: If I rent out the entire HDB flat, what my tenant does is not my responsibility
While it can be tricky to ensure that your tenant is not subletting the rooms out to others, any infringement of rules by them will, unfortunately come back to you since you are the HDB flat owner.
Thus, it will be wise that you make some occasional visits to ensure that all occupiers of the flat are authorised.
Subletting HDB flats is a tempting idea to maximise profit and help with the mortgage payments, but you'll need to ensure that you stay on the right side of the law or face the unpleasant situation of getting yourself in legal trouble.
Check out other rental related articles here: 7 basic steps to take when screening a tenant on your own and Renting out your HDB flat: Yay or nay?
Find the rental home of your dreams today at Singapore's largest property portal 99.co!