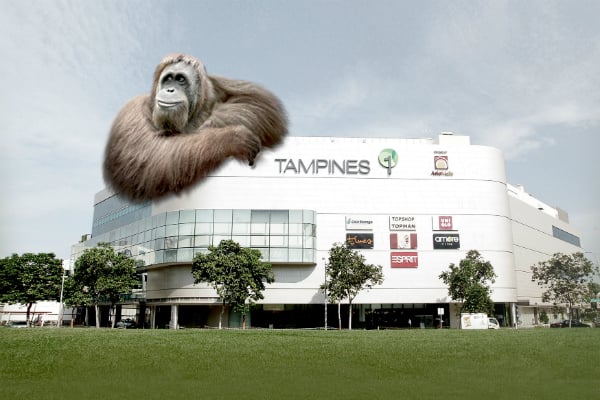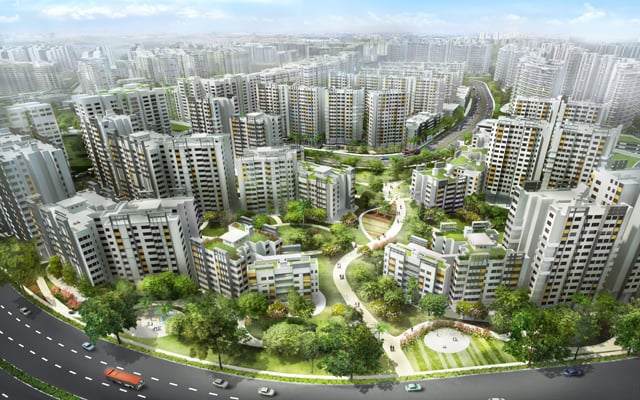 The East of Singapore may not hold the promise of city's hustle and bustle, but it is precisely that laidback charm which is loved by visitors and residents alike. One of its latest developments, Tampines North, will have 21,000 new homes, a comprehensive range of facilities and new commercial developments. Read on to find out why the leaf-shaped town – named after its abundant Tampines trees – is a cool place to be at.
1. It will have a self-sufficient hub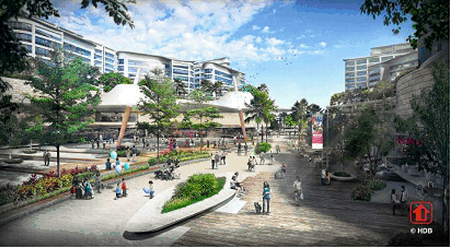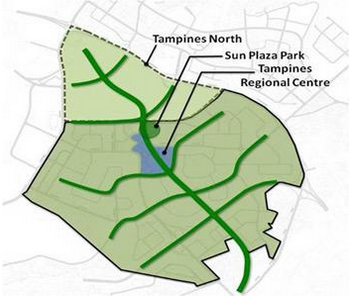 Living in Tampines North means being close to a new commercial hub – where residents can indulge in high-end shopping experience or load up on the weekly groceries. It will also have two primary and two secondary schools, and a new community centre.
Developments in Pasir Ris Wafer Fab Park, Changi Business Park, Loyang Industrial Park and Changi Airport also means residents in the East would have more job opportunities, allowing them to work closer to home.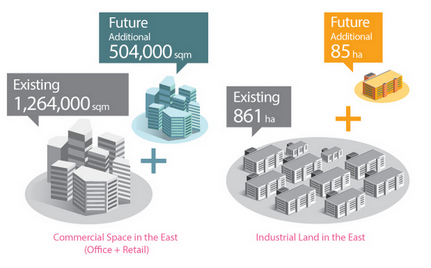 2. 2017: New Downtown Line
There are many bus services out Tampines North, but the completion of the Downtown Line in 2017 will rid the perception of transport as a bugbear.
It will run from Tampines Town Centre and help commuters travel to places like Fort Canning, MacPherson, and Upper Changi.
While the up-and-coming Tampines North will give residents unprecedented convenience and a connection to city life, we are excited to see how it maintains a delicate balance of its family-friendly and old world charm.  
3. Cycling Haven
If you're a fan of getting around on two wheels, a certain pride will come with living in our first cycling town, an example of what the Land Transport Authority hopes to make of Singapore. Under the agency's National Cycling Plan, the country will have a cycling network of 700km ready by 2030, which includes both park connectors and cycling paths in Housing Board towns.
The estate is also the only one where riders can share footpaths with pedestrians, because of amended Town Council by-laws. But don't worry about jostling for space as its infrastructure has been tweaked to accommodate both. Residents can expect wider footways and clearly demarcated paths for both cyclists and pedestrians alike.
4. Good food in your backyard
It is no secret that a slew of popular food establishments are located in the East. From the bustling Fengshan Market & Food Centre to a myriad of eateries in Katong and East Coast Road, there is no better place to get your local fix. Think bak chor mee (minced meat noodles), laksa and old school kaya toast. If you're lazy to leave Tampines, we hear there are good economical rice stalls and Indian Rojak in the neighbourhood too.
5. Parks, parks and more parks in Tampines North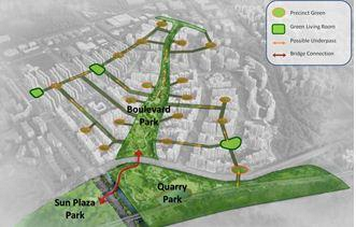 Tampines Eco Green is an eco-friendly park of 36 hectares, located at the intersection of Tampines Avenue 9 and Tampines Avenue 12. It features freshwater wetlands, natural grasslands and a secondary rainforest – making it the perfect spot for birdwatching and taking in the many species of flora and fauna. Go on a hiking trail, but push or leave bicycles parked at the main entrance as cycling is not allowed.
That is not all. More green lungs are being added to the township in Tampines North with the upcoming two major parks – Boulevard Park and Quarry Park. These will supplement the current collection of smaller parks. Boulevard Park will feature a line of seasonal flowering trees that connects residents to Sun Plaza. Quarry Park will showcase a quarry pond, influenced by Tampines' past as a sand quarry plant.
With so many upcoming developments, Tampines offers lifestyle living cocooned in lush greenery. What are you waiting for? Check out the latest property listings on the 99.co listings page.
If you found this article useful, 99.co recommends Woodlands versus Tampines: Which is better to live in and Battle of the regional centres: Jurong vs Woodlands vs Tampines.
Looking for a property? Find your dream home on Singapore's largest property portal 99.co!
Looking for a property?
Find the home of your dreams today on Singapore's fastest-growing property portal 99.co! If you would like to estimate the potential value of your property, check out 99.co's Property Value Tool for free. Also, don't forget to join our Facebook community page or Telegram chat group! Meanwhile, if you have an interesting property-related story to share with us, drop us a message here — and we'll review it and get back to you.