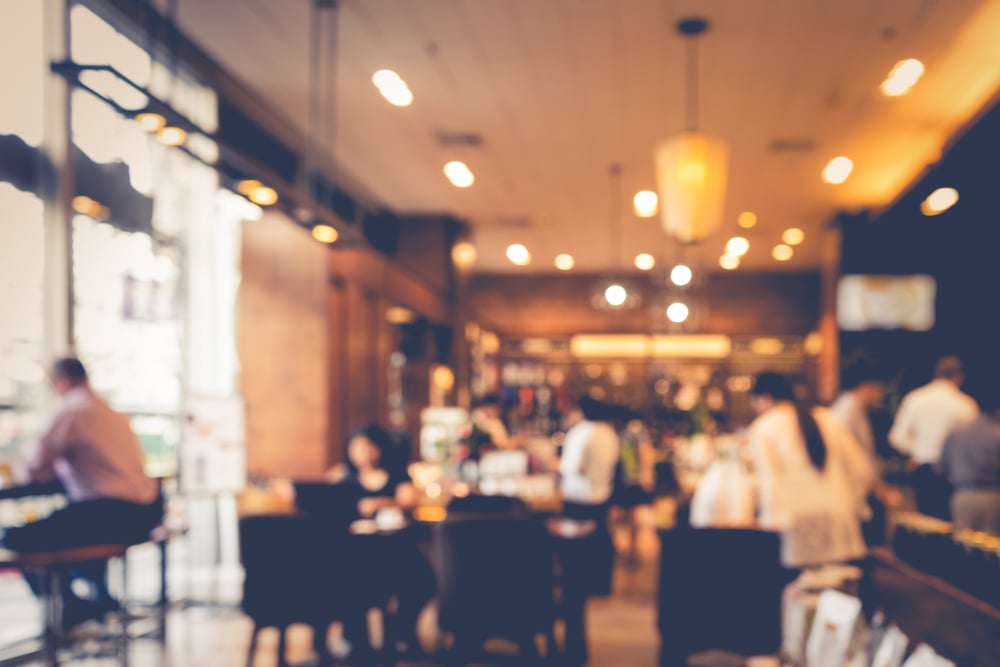 If yoga doesn't give you inner peace, starting a cafe will. 15-hour shifts, in which you struggle to avoid punching people with laptops taking up tables, builds fantastic self-control. But to get to that step, you first need to be popular and draw a crowd. Here's how to find a commercial property that will do that:
1. Check if your target demographic hangs out in the area
There are two ways to pick a location. To decide which one to use, answer this question:
Should you pulse in olive oil when preparing wild Alaskan pollock?
If your answer is anything other than "who the hell knows", you're probably the type with a dream cafe in mind. In which case, you should pick your intended demographic, and move to where they hang out.
Note: important distinction here. It's not move where they are, but where they hang out. Being near a school doesn't mean the students will go to your cafe. Being at their hang out spot, even if it's 10 kilometres away, is more likely to bring them in.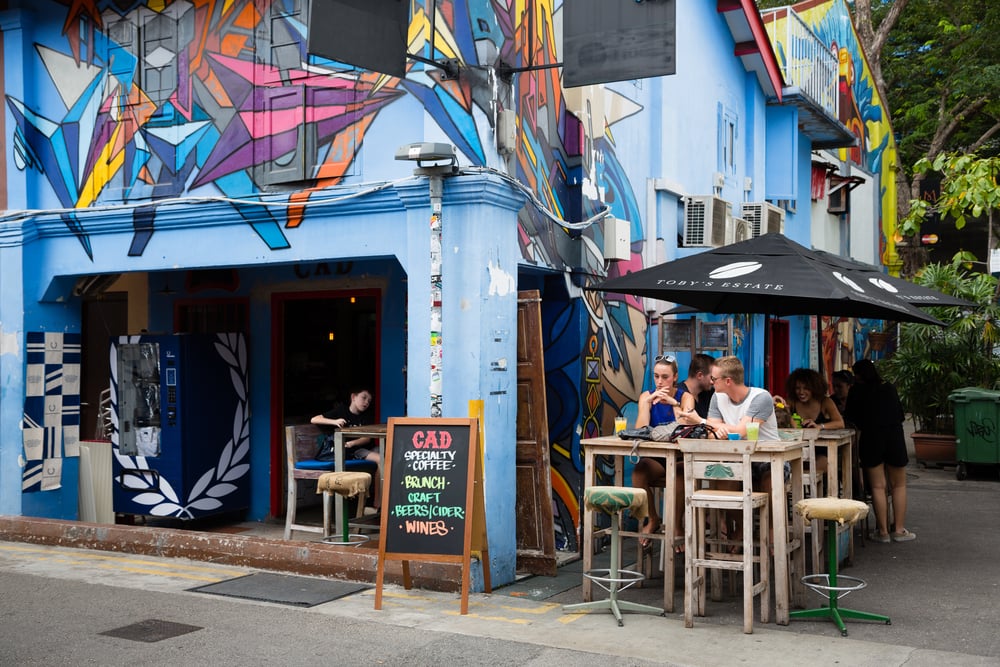 If you're not the "dream cafe" type, but are more of an opportunist, you can do this the other way around. Say you spot a place with a lot of factories and workers, but no canteen. Great, set up a cafe that services this specific group (e.g. yong tau foo, not lobster thermidor in froo-froo sauce).
In either case, the bulk of your research should be focused on where your customer base hangs out. You'll find a good location when you can answer that question with confidence.
2. If you're not in a mall, the car park better be nearby
Remember the last time you parked near your intended dinner spot in Joo Chiat or Geylang? Yes? Then what is the source of your dark powers, because no one manages this.
A lot of business can get turned away, simply because your customers can't find a parking spot. This isn't an issue if you expect that most of them won't drive (e.g. young students); but otherwise, it's not an issue you can easily resolve later.
Bear this in mind when opening in HDB estates as well. In some of the older estates, there's no multi-storey car park – the existing parking lot can be almost entirely taken up by residents. This can dissuade visits from customers who don't live there.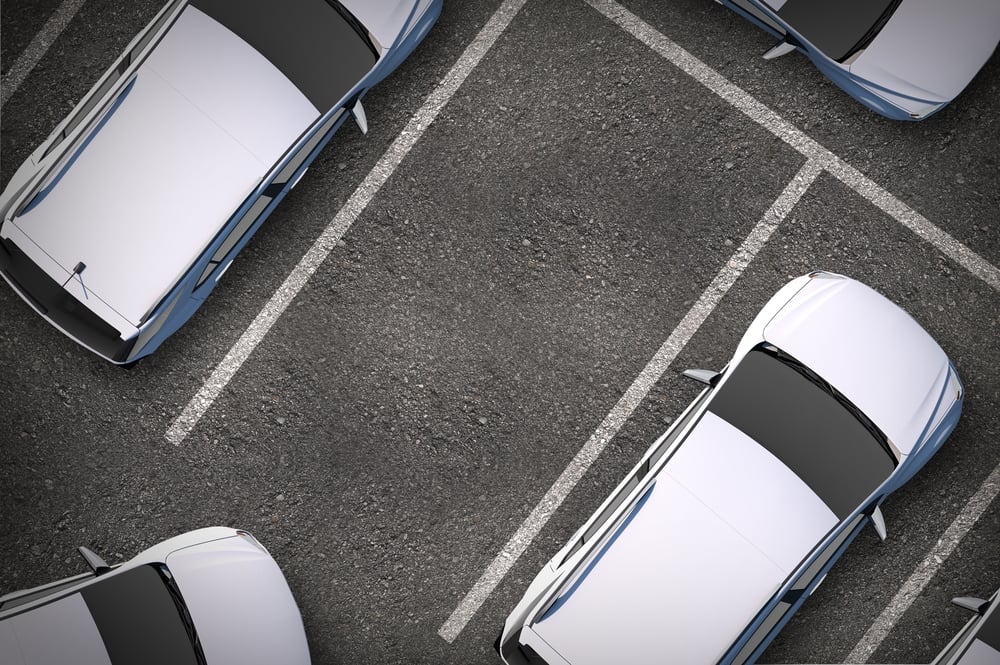 It's a good idea to scout out the parking lots at 7pm or later, as this is when most of the residents will be back. If you find it takes more than 20 minutes to find a spot, well…your customers better all be the bus-riding types.
Another factor to note is rain. If you're outside a mall, your customers are going to have to walk from their car to you. If the parking lot is located more than two blocks away, nothing short of blackmail or an island-wide famine will make them walk to you. Sometimes, this alone is a good reason to open in a mall, despite the higher price per square foot.
3. Find a spot with a negotiable rent-free / discount period
It's not as if you can hang an OPEN sign on the door the moment you sign the lease, and start making money. Your cafe is going to need renovations. Most contractors will tell you it takes them a month, which converted normal human time is two months.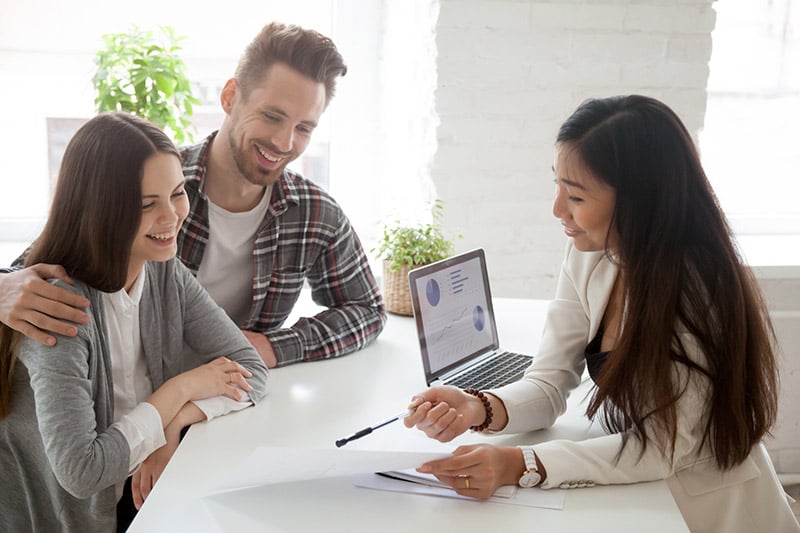 See if your landlord is willing to give you a rent-free or discount period, while the property's being renovated. There's no guarantee you'll get one (especially if it's a highly desirable area); but there's no harm in trying.
You should also shop around and see if you can't find another spot nearby, with a less kiam landlord. You can compare the best rental rates for commercial properties on the 99.co map.
4. Make sure there's enough table space to cover costs after the first turnover
We assume you know how much you need to make each day, for your cafe to break even. If you don't, we suggest you wait for our upcoming article: Really Bad Business Decisions, and How You're About to Make One.
For the rest of you who do know what you need to break even, here's a rule of thumb: there should be enough tables for you to hit that breakeven point after the first turnover (i.e. the first group of customers, before a second group takes over the table).
Restaurants or coffee shops can count on multiple turnovers even if they lack table space, because people eat and go quickly. But if you're running a cafe, you tend to get fewer turnovers; students sit around your space with laptops, financial advisors talk to their clients, or people hang around for an hour until their movie starts.
Ergo, you want to make sure you can fill enough tables when the turnover rate is slower.
(Of course, don't go overboard – no point getting enough room for twice as many tables if you can't fill most of them).
5. Try to pick a spot closer to home, for reasons far beyond convenience
Living close to your cafe is a powerful business advantage.
For example, say you have children or elderly parents to look after. For a regular employee, it's convenient to have them at home when you work nearby. For a cafe owner, it's literally life-changing, given that you can expect to spend 12 hours of your day at the cafe.
(Yes, we've asked, and 12 hours every day is common. Shockingly, running a business in one of Singapore's most competitive industries is time consuming).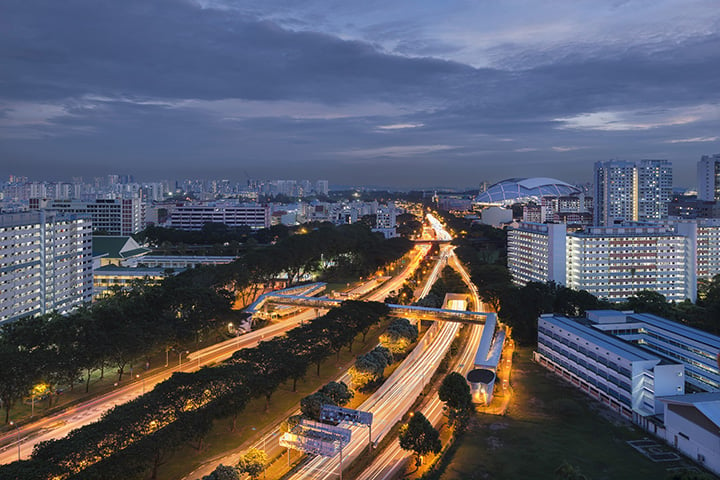 You also need to consider the costs involved. You can't afford to be late if you're the one opening the cafe, for example. If you live too far and you're late, you can end up losing an hour of revenue and paying an hour's wages for nothing. It's much more than just cab fare you need to worry about, as the business owner.
Another key benefit is that, if you have neighbours and close friends in the area, they're easier to convert to regular customers.
This isn't always possible of course, and going to where your customers hang out is more important (see point 1). But do consider living nearby as a business factor, not just a convenience.
6. Check the URA Master Plan
If you expect to stay in the area for a while, always check the Urban Redevelopment Authority (URA) Master Plan for the neighbourhood. Rezoning or redevelopment can have a drastic impact on an F&B outlet.
For example, consider what happens if most of your customers are from an industrial park nearby, and then URA decides it's going to be torn down next year. Even if a replacement is built, that can mean two to three years without the bulk of your customer base.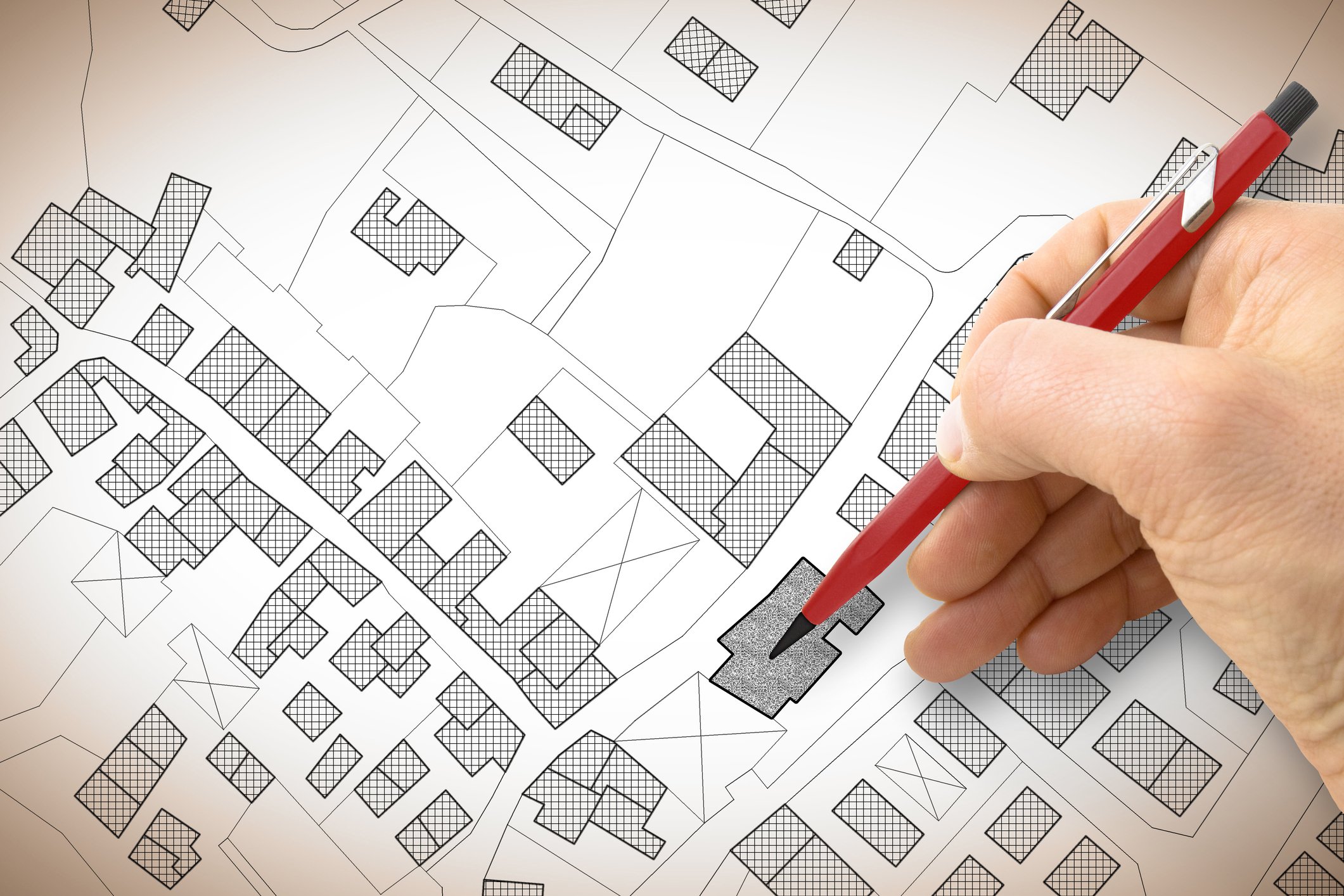 Also, remember what we said in point 1? Your intended customer demographic may move, if the area is redeveloped. If a small neighbourhood mall becomes a range of wine bars, the students who were the intended demographic may leave. Even worse, the new F&B outlets provide competition for the new customer base.
Treat it like a football match: run to where the ball is going, not to where it is right now. And if you're not doing well, blame the referee for the unfairness.
7. Finally, see if McDonald's is nearby
"I'm not in the restaurant business, I'm in the real estate business" –Ray Kroc, founder of McDonald's
McDonald's are some of the leading experts (or have those experts on speed dial) when it comes to F&B locations.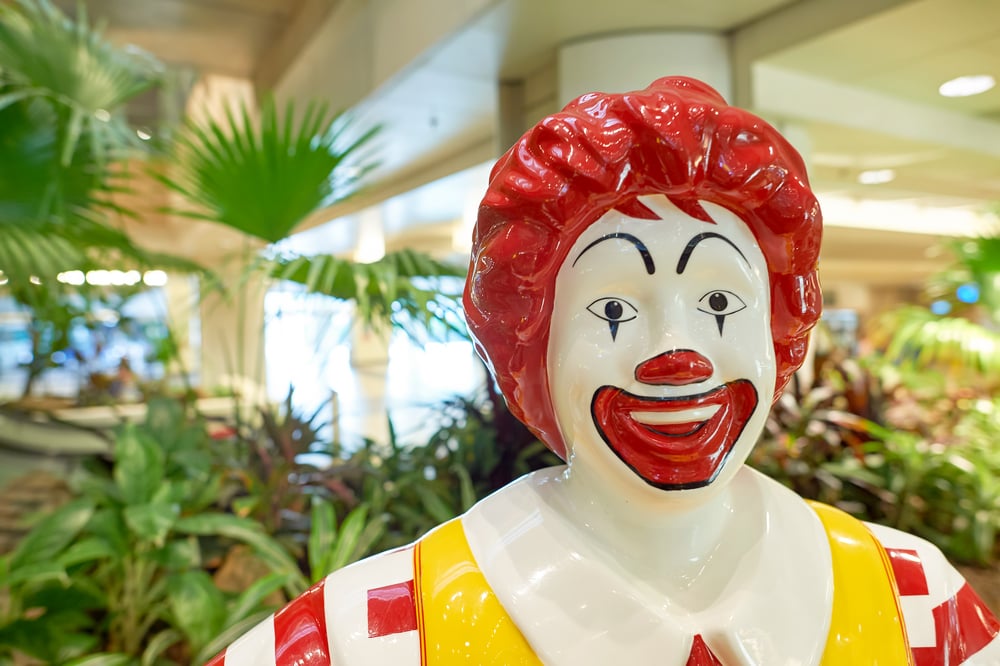 That's because McDonald's approach is often (not always) to buy the property, and then rent it out to their franchisee. And one of the things you can do, as a small cafe owner, is to steal from their research.
McDonald's locations are often a good indicator of:
High foot traffic
Presence of a young adult demographic (similar to what most cafes want)
A spot that's generally the most central or visible area in a building
Now we're not saying you need to open right where they are of course – who needs that kind of competition? And also, McDonald's does get it wrong from time to time; don't take all your advice from a clown so to speak. But it's always worth noting the presence of McDonald's, to use as a guideline.
Opening a cafe or other F&B outlet soon? Voice your thoughts in our comments section or on our Facebook community page.
Looking for a property? Find the home of your dreams today on Singapore's largest property portal 99.co! You can also access a wide range of tools to calculate your down payments and loan repayments, to make an informed purchase.