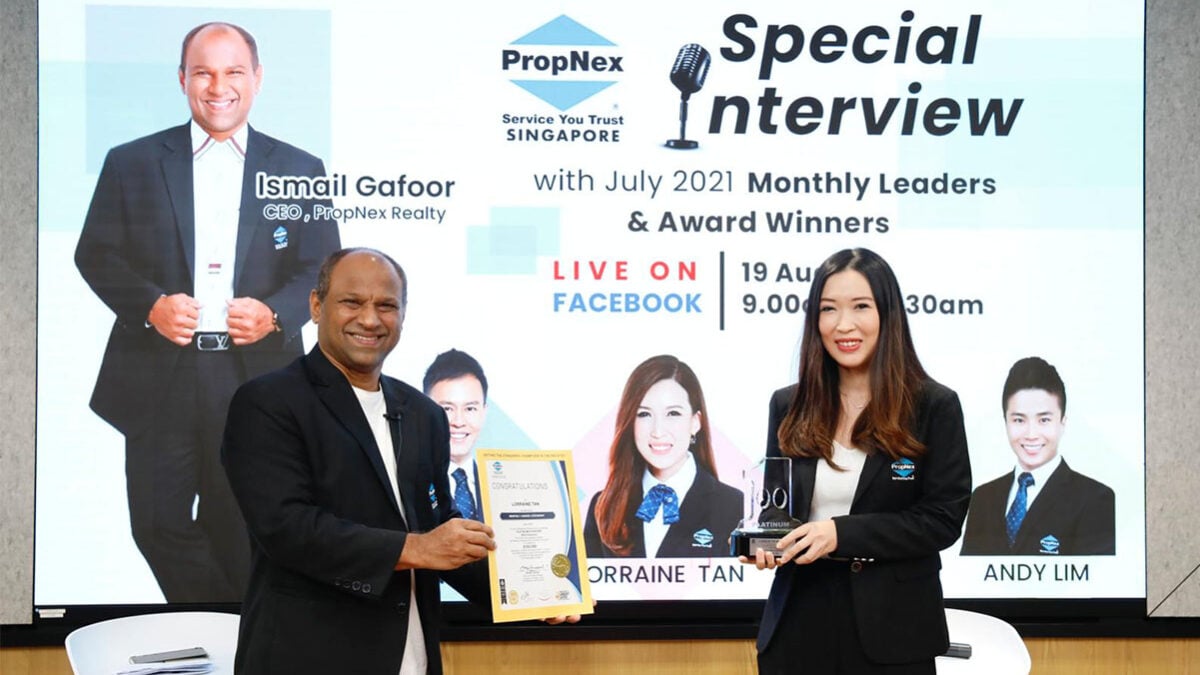 In this series entitled Agent Success Stories, we sit down with agency leaders to find out their side of the story. From their humble beginnings to the challenges that they have faced on their road to success, we learn that a career in the real estate industry is one filled with boundless opportunities – if you know where to look.
Taking a look at the real estate industry, it is common to find agent leaders who have gone on to create successful teams from the ground up. Upon hearing of Home Central, people may be quick to assume that the team is alike to other successful teams. But in reality, Home Central sets themselves apart by bringing their tech-savvy nature to a whole new level where all their clients are able to enjoy value added services alike to a marketing agency.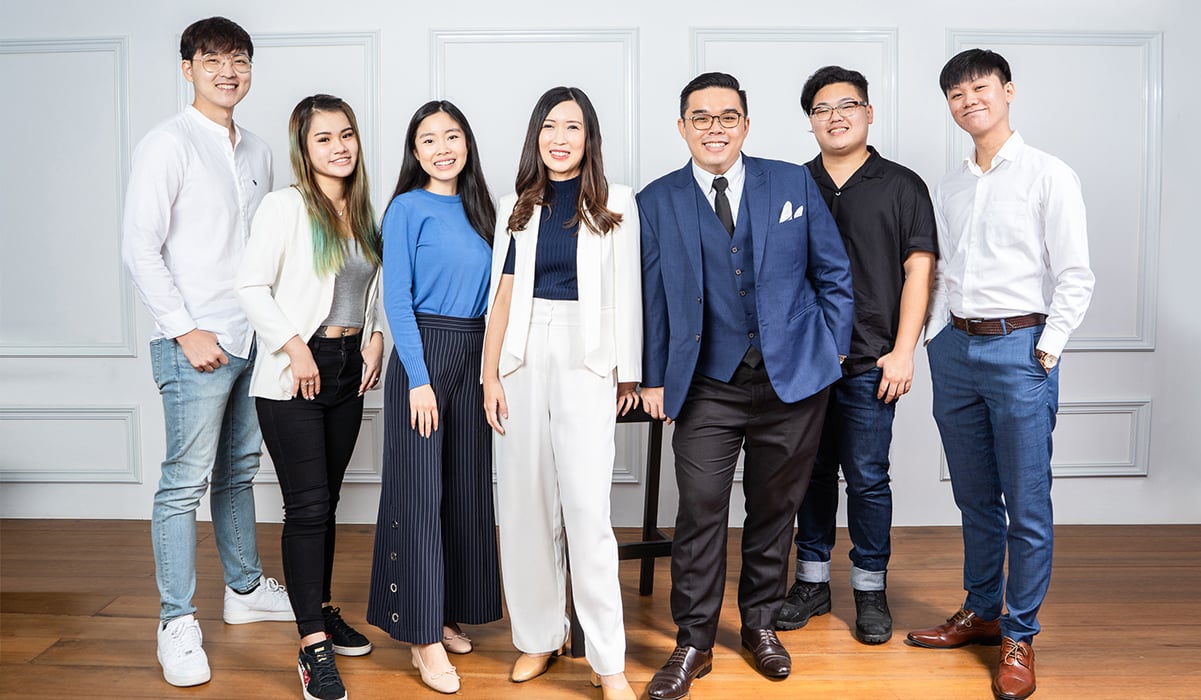 The team is led by their founder, Lorraine Tan alongside her partner Lyndon, who have successfully built Home Central from ground up and took on not only agents with years of experience, but in-house media professionals who are able to promise their clients consistent, high quality services. 
How it all started
After graduating with a degree in NTU engineering, Lorraine worked in an international bank. Her fascination with how people made their wealth through property acted as the catalyst for her career switch. The autonomy and ability to positively impact the lives around her encouraged her even further to take the leap of faith to join the property industry.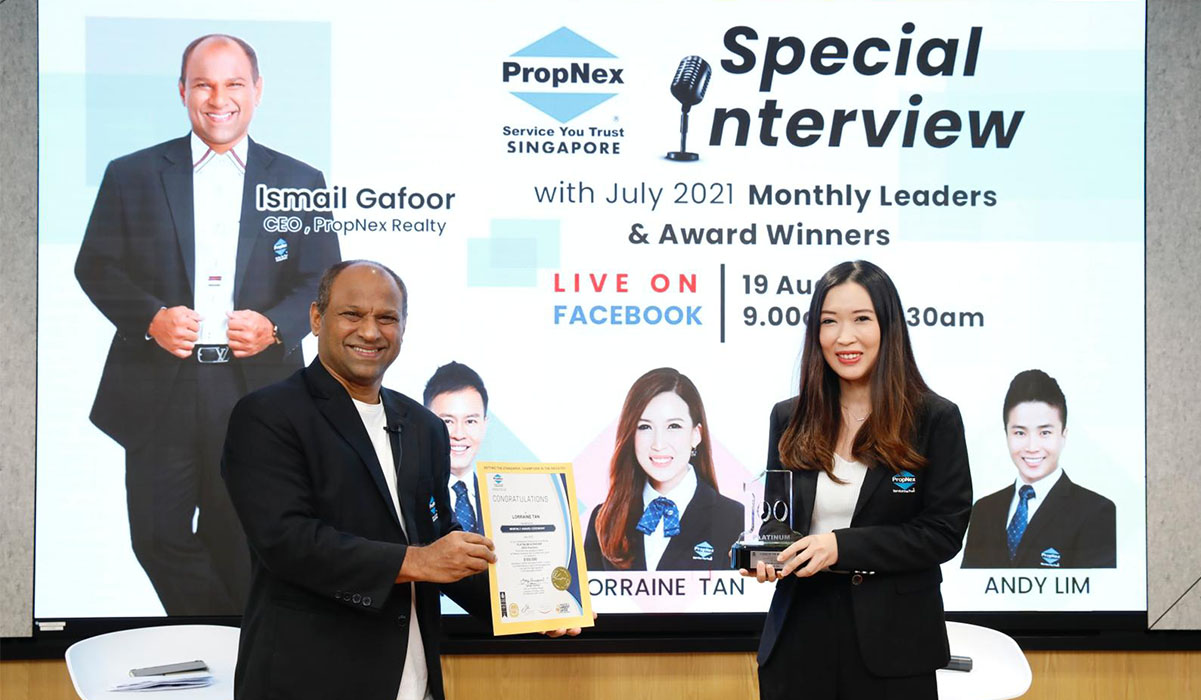 It truly was a sign of fate when her career change coincided with the time her BTO reached MOP. Despite looking forward to upgrading her flat, she knew that her neighbours could similarly benefit from selling their BTO and took the time to speak to them about their plans. From there, she noticed that having a robust marketing platform was crucial in acquiring their next property in order to fulfil their housing goals. This spurred her to build her legacy by becoming one of the first teams in real estate to offer professional photography, home tours and home staging. 
Through these strategies and offerings, she went on to help 15 families within her cluster to achieve their property goals, be it through upgrading or moving closer to schools of their interest. For herself, she upgraded to a new launch, sold it and currently owns a 3 bedroom in District 9 Core Central Region. "There is still so much to learn and ahead for me in this property journey, but I'm grateful for how these strategies have also worked out for me in my own property journey."
Our Value – Your Home Is Central To Us  
The team's slogan is "selling your home is central to us". Everytime we conduct business or meet a client, they are also sure to express the core values from this slogan by promising each client integrity and grit. When working with them, every client can rest assured that they will not only be placed with priority, but also working alongside consultants who are always willing to push their limits of marketing through creativity, technology and active listening.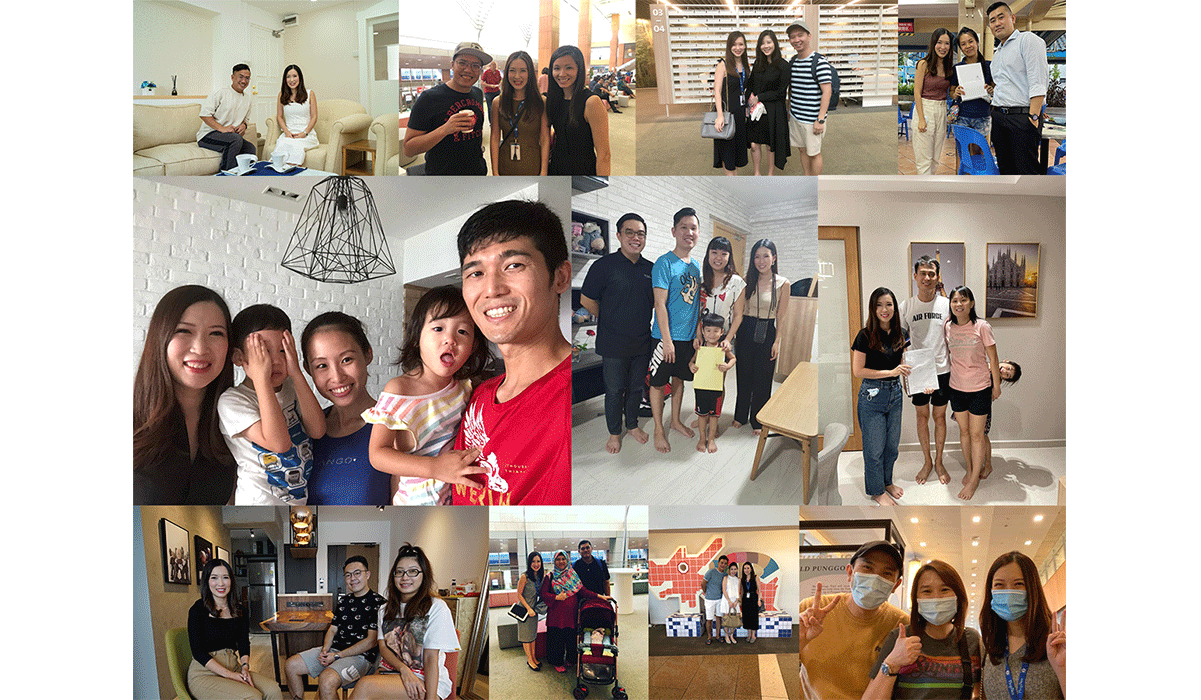 With the slogan instilled in every member of the Home Central team, they would take it upon themselves to exhaust all possible options when trying to get the best offer for their sellers. Through close follow-ups after every viewing, they are able to adapt their marketing strategies based on what will get their client's property sold with the least amount of hassle for the client. Furthermore, by actively listening to their buyers, especially those who are still on the fence, the team is then able to best adapt and advise them with appropriate solutions to guide them on how to make well-informed decisions before deciding on making any offer. "One mistake other agents may carry out is removing that human touch to their interaction. With every viewing, we'll proactively ask them for feedback and adapt our strategy along the way. We need to understand that buyers are emotional beings."
Lorraine shared how she recalls an incident where a client who prior to meeting them, made the mistake of purchasing a private property in a single name, thinking he had six months to sell his HDB flat to receive an ABSD refund. Consequently, he spent many sleepless nights worrying about how he could sell his HDB flat within a month to avoid the hefty ABSD fee on his new property. After meeting Home Central, he successfully sold his flat with COV within a month and moved into his new property seamlessly. "This was truly a memorable case and it is during events like these that motivate us and give us a sense of fulfilment in our work."
Throughout the process, the team always prioritises the needs of their customers and are able to adapt their marketing strategies based on what will get the property sold at the end of the day. By actively listening to their buyers, especially those who are still on the fence, the team is then able to best advise them with appropriate solutions and guide them to making well-informed decisions prior to making any offers. "There have been times where we have brought in renovation and architectural specialists for our clients to solve buyer concerns. They can then put up a good offer to our sellers rather than giving up once a buyer brings up any concern or objection. At the end of the day, we want to make sure that our buyers are happy with the solution and the sellers are happy with the offer."
Home Central's in-house media team
Being in a highly digitalised society, Lorraine was quick to notice that there was an influx of property videos and content vying for buyer's attention. In order to standardise the high quality content that they produce, they would ensure full control and seek new ways to continually improve the quality of their marketing initiatives via videos, graphic design and digital marketing.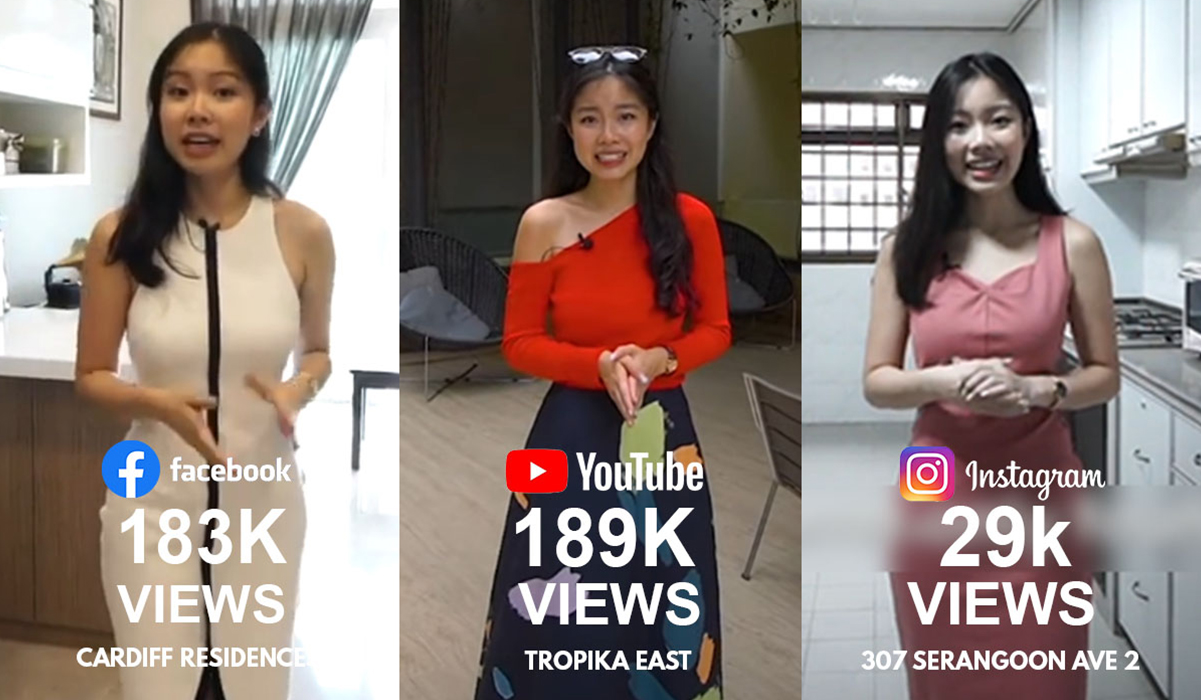 Understanding the importance of team synergy, the team works from their office located at OCBC Centre where they would be able to discuss all upcoming marketing projects for their clients. By coming together, everyone in the team would not only have a comprehensive understanding of the project, but offer different perspectives to each project. While Lorraine and Lyndon are able to give an analytic property perspective, their videographer can provide a creative viewpoint on how to direct the video for a more aesthetic result. Overall, with everyone pitching in, they will be able to create a more successful video and marketing campaign for the property.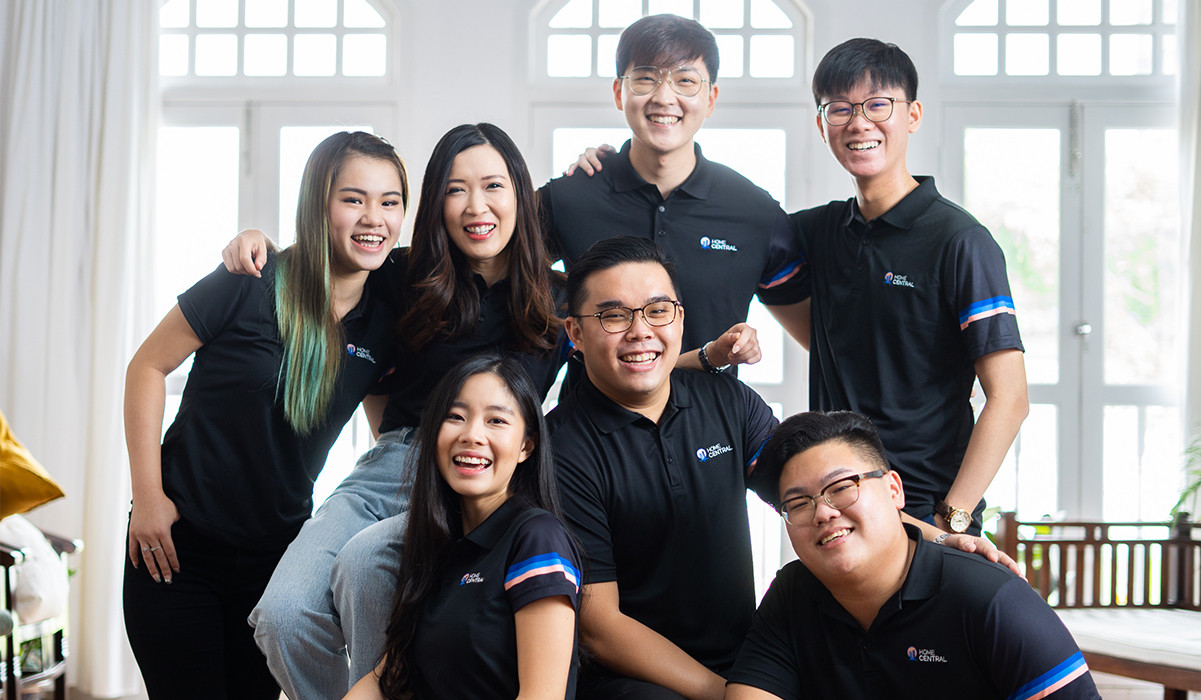 With every piece of work produced, they've proven a highly reliable team as they've gone on to create videos for both HDBs and luxury condos, ranging from a few hundred thousand to tens of millions of dollars, as they strive to consistently create high quality content for consumers. In essence, successfully creating a reliable go-to platform for consumers to not only sell or buy new properties, but also a one stop platform for them to learn everything about the property market. 
Getting properties sold using creative technological tools
Amongst their many successful closings, Lorraine shares how a recent closing of a landed property at Namly Drive is most memorable for them. Given that the landed property was built during the 1960s, the property had certain features such as smaller windows which prevented buyers from appreciating the property's main selling point of being perched midway on a hill. To combat this, Home Central used their technological expertise to strategize and customise 3D renderings that helped buyers to envision the full potential of the house if they were to rebuild it in the future. To ensure an immersive experience, they also created an architectural walk-through video of the proposed rebuilt home using softwares such as Sketchup. This allowed buyers to realise the full potential of the property and imagine the unblocked views as it eventually drew a lot of attention amongst new viewers and soon, successfully sold the property at a much higher price.
To add on, they were also able to help their client sell his incomplete property effortlessly. Before engaging with Home Central, he had multiple agents marketing his property on numerous portals but did not succeed in selling it at his desired price. Upon engaging with the team, he was able to get the property sold via an architectural walk-through video complete with an analysis for buyers, with no physical unit or showflat to visit.  
Advice to young agents today
Lorraine advises agents to be proactive when interacting with their clients. "Every obstacle we face is an opportunity to learn and become better. As long as we don't give up and work on improving every single day , we will see breakthroughs."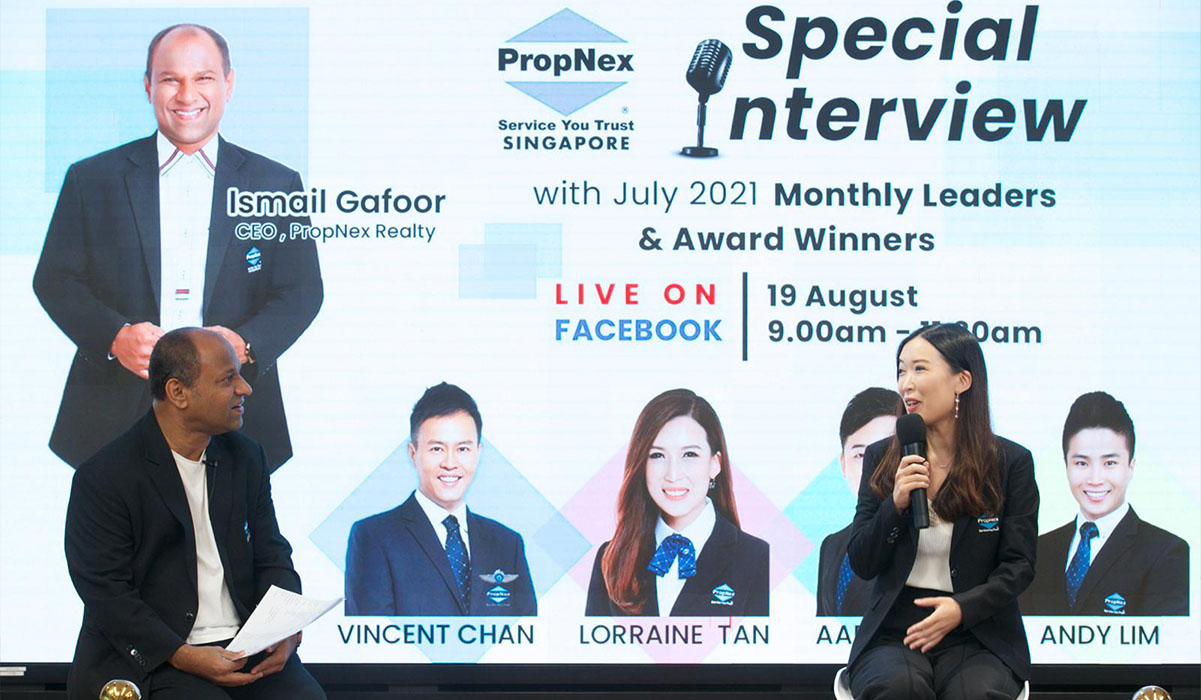 Lyndon adds on, "It may be common sense but for every lead I get I will exhaust it as much as possible be it for following up a min of 3 times, letting the phone ring till it reaches voicemail, following up a lead through our website that may seem too general, and others. But the bottom line is that I want to tell myself when I head to bed that I've done whatever I can to exhaust or convert this lead." 
About Roo Lee
Looking to sell your property?
Whether your HDB apartment is reaching the end of its Minimum Occupation Period (MOP) or your condo has crossed its Seller Stamp Duty (SSD) window, it is always good to know how much you can potentially gain if you were to list and sell your property. Not only that, you'll also need to know whether your gains would allow you to right-size to the dream home in the neighbourhood you and your family have been eyeing.
One easy way is to send us a request for a credible and trusted property consultant to reach out to you.
Alternatively, you can jump onto 99.co's Property Value Tool to get an estimate for free.
If you're looking for your dream home, be it as a first-time or seasoned homebuyer or seller – say, to upgrade or right-size – you will find it on Singapore's fastest-growing property portal 99.co.
Meanwhile, if you have an interesting property-related story to share with us, drop us a message here — and we'll review it and get back to you.
Join our social media communities!
Facebook | Instagram | TikTok | Telegram | YouTube | Twitter