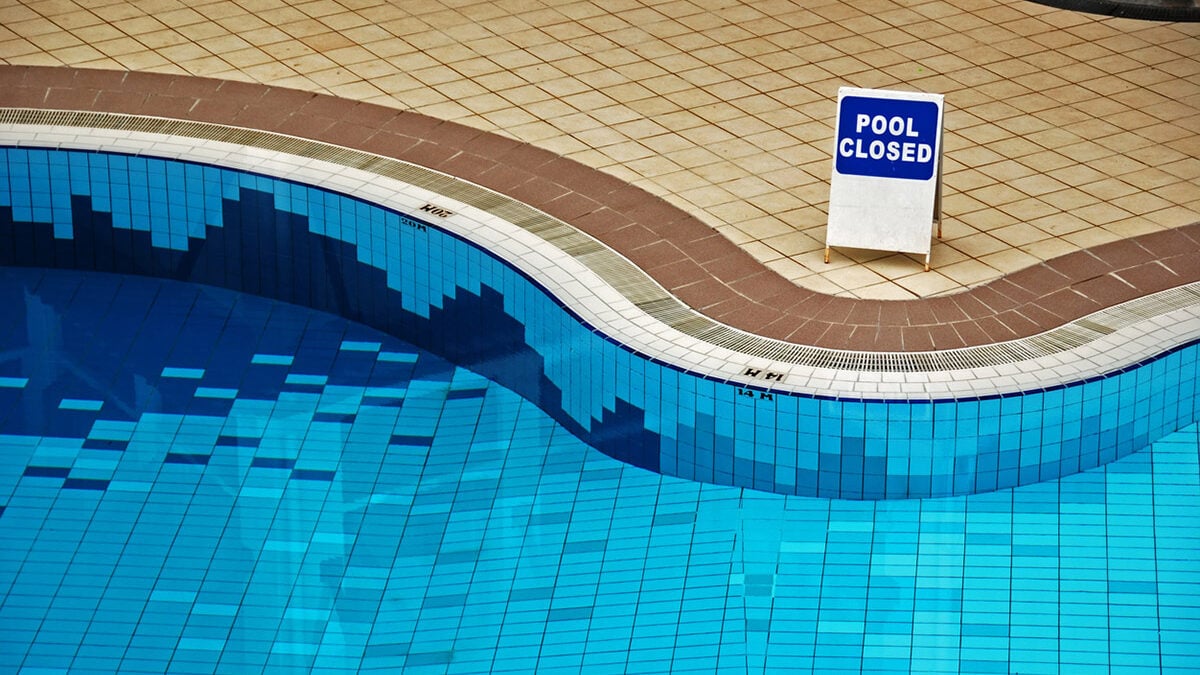 4 April 2020 Update: The Building and Construction Authority (BCA) has issued the following: "As the COVID-19 situation continues to evolve, MCSTs should close all common facilities no later than 7 April 2020, in line with the Government's latest advisories to reduce the risk of local transmission of COVID-19." The condo facilities closure will be for an initial one month until 4 May 2020 inclusive; other circuit breaker measures can be found here. The 3 April 2020 original article is below:
It was only a matter of time, you knew that right? With Covid-19 cases now over 1,000 in Singapore and community spread a big concern, it's tough to let everyone jump into a pool, have huge BBQ nights or practice poor gym etiquette without consequences. So, in the name of safe distancing, condo managements have began to shut down the facilities that, well, make SG condos great.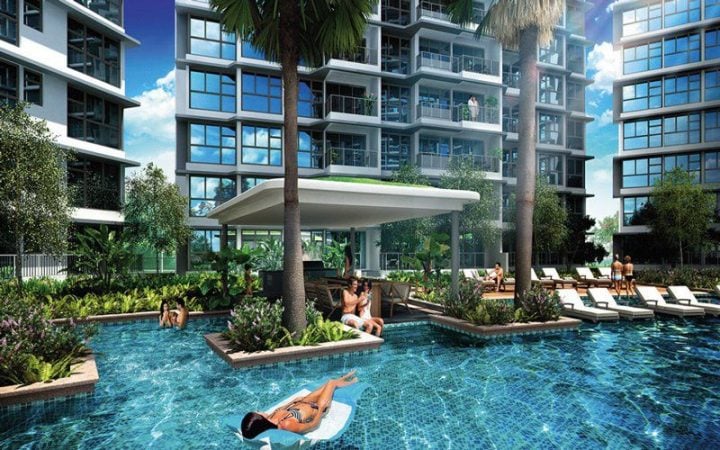 Which condos are closing their facilities?
Considering that breaching safe distancing guidelines can now be punishable by law, we'd say all condos with facilities have began to put in place measures such as limiting the number of people in an enclosed spaces.
But many condos have taken it a step further and shut-down facilities they⁠—and the residents⁠—perceive to be at risk should they condo to be open, especially in condos with confirmed cases of Covid-19 (i.e. residents who contracted the virus).
Located in the East of Singapore, The Bayshore condominium was one of the most recent examples; after three Covid-19 cases were found, the 1,038-unit condo closed most facilities like pools, playgrounds, fitness areas, etc. On 3 April 2020, the management announced the decision to extend the closure of facilities until 17 April.
We also reached out to Stuart Chng, the co-founder at Navis Living Group, for some quick updates on other condos that are affected. (This isn't the full list, of course, and the situation in each condo is also likely to change each week. You can us know about your condo's status via our comments below, and we'll update the list.)
Casa Merah: Gym, children's pool, and play room closed
Evergreen Park: Gym, function room, and BBQ pits closed
Lakeville: BBQ pits and function rooms closed; maximum four persons in gym at any one time
Modena: Most facilities closed
Northwave EC: BBQ pits, function rooms closed; mazimum three persons in gym at any one time
Parc Oasis: Swimming pool and gym closed
Q Bay Residences: Function room, BBQ pits, gym and playground closed
Shore Residences: Most facilities closed (as with the The Bayshore condominium above)
Sims Urban Oasis: Everything except the pool
The Brownstone EC: Most facilities closed
The Terrace: Most facilities closed
Terrasse: Playground and swimming pool closed
You get the picture. At Sims Urban Oasis, a resident remarked on the closure of facilities:
"Everything that requires card access is closed. The pool is open, because they can't stop us from swimming."
The closures of facilities at condos so far have been for temporary periods of a few weeks; sometimes for a duration of 14 days, sometimes till 30th April. In some cases, the management hasn't explicitly stated when a facility is reopening.
Note that not all closures were due to Covid-19 cases within the condo (although this was the case with The Bayshore and Terrassee). Some condo managers we spoke to—who declined to give their names—said that the management committee was being proactive and following guidelines issued by the government.
All of them noted that safe distancing, and limits on gatherings, are a uniform guideline. At Principal Garden in Alexandra, and Costa Del Sol in the East Coast, the management has limited numbers to 10 people or fewer for BBQ and function room bookings.
Meanwhile, Lakeville condominium in Jurong has mandated that only four persons are allowed in the gym at any one time, which means that someone in a group of four will have to make way for the cleaner!
[
Recommended article: 
Revealed: 7,500+ hotel rooms booked by SG Government for Stay-Home Notice (SHN) persons]
Eh, hold on, why are some facilities closed but others not?
We figured you'd ask that, and we're wondering too. It's kind of arbitrary to shut down, say, the swimming pool but not the BBQ pits, or to close the gym but not the playground. There appears to be no real answer to this, as each condo's management is more or less handling the situation as they see fit.
One condo manager that we spoke to said it's mainly pressure from residents:
"A lot of residents feel they are being shortchanged, and I can empathise. Because they pay every month (for the facilities). It's not in my power to change that. But there is a lot of pressure to make closures shorter, not until end of April, and requests that we should not close all the facilities at once.

So we try to close only the facilities that bring the highest risk, like gyms with a lot of sweat and contact with the equipment, or very enclosed spaces like function rooms."
Meanwhile, basic measures – such as limiting room and BBQ bookings to 10 people, and circulars reminding residents of social distancing – are becoming the norm.
Funny enough, here's what the National Environment Agency (NEA) says about swimming pools and Covid-19:
"For now, there is no evidence to suggest that the COVID-19 can be transmitted through swimming pools. The management and owners of premises are required to conduct daily testing of the pool water for pH and disinfectant levels and maintain a regular cleansing regime to ensure that the water quality complies with the Environmental Public Health (Swimming Pools) Regulations at all times.

Users of swimming pools are advised to observe good public hygiene practices such as showering before entering the pool to remove impurities typically found on bodies, and to not spit into the pool. If you're unwell, please avoid using the pool."
This is going to cause two serious issues, besides the inconvenience
First, maintenance fees are going to be a serious matter of debate in many upcoming general meetings. Giving out refunds for cancelled bookings is simple; but explaining that maintenance fees are the same—despite being unable to use several or even all the facilities—is going to cause a major dispute. The Sims Urban Condo resident we spoke to has noted that the owners there are already "raising hell" and asking to not pay their maintenance fees.
"Close the pool and people will probably riot," he said.
Second, the closure of facilities is a potential risk for landlords. Tenants might start asking for lower rent, as the facilities are closed. Those who are just about to renew their lease will also be more inclined to look around, for a cheaper apartment without facilities or a condo that hasn't closed its pool, gym, etc (because a sense of self-preservation in a pandemic is a gift some of us don't have).
Hopefully, we can kill our kiasu-ism for the time being, and try to understand that the difficulties are ultimately meant to keep people safe.
Would you accept the closure of your condo facilities? Voice your thoughts in our comments section or on our Facebook community page.
If you liked this article, check out Private home prices in Singapore fall in Q1 2020: What's next? and Covid-19: Latest rules for new launch condo showflats
Looking for a property? Find the home of your dreams today on Singapore's largest property portal 99.co! You can also access a wide range of tools to calculate your down payments and loan repayments, to make an informed purchase.
About Ryan Ong
Looking to sell your property?
Whether your HDB apartment is reaching the end of its Minimum Occupation Period (MOP) or your condo has crossed its Seller Stamp Duty (SSD) window, it is always good to know how much you can potentially gain if you were to list and sell your property. Not only that, you'll also need to know whether your gains would allow you to right-size to the dream home in the neighbourhood you and your family have been eyeing.
One easy way is to send us a request for a credible and trusted property consultant to reach out to you.
Alternatively, you can jump onto 99.co's Property Value Tool to get an estimate for free.
If you're looking for your dream home, be it as a first-time or seasoned homebuyer or seller – say, to upgrade or right-size – you will find it on Singapore's fastest-growing property portal 99.co.
Meanwhile, if you have an interesting property-related story to share with us, drop us a message here — and we'll review it and get back to you.
Join our social media communities!
Facebook | Instagram | TikTok | Telegram | YouTube | Twitter