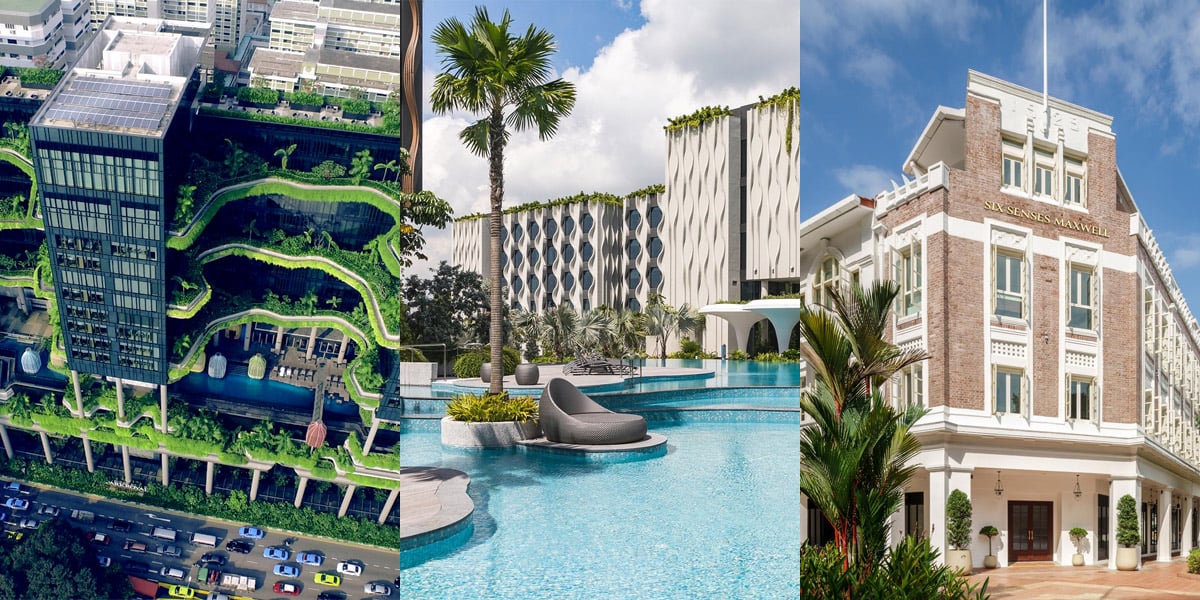 Short of officially declaring a full lockdown and stopping Singaporean residents from coming home from abroad during the global Covid-19 outbreak, the Singapore government has put in place a strict Stay-Home Notice (SHN) protocol that involves 14-day isolation upon arrival.
And instead of allowing returnees to go back to their own homes and risking the potential spread of the coronavirus (to their family members, for example), the government has coordinated a massive response to house returnees in dedicated facilities for the duration of their two-week SHN, including booking over 7,500 hotel rooms and serviced apartments across Singapore.
We're talking about entire properties booked out for one- or two-month blocks. A check with one of the hotels reserved by the government revealed that the booking was made through the Singapore Tourism Board, which points towards a swift and organised whole-of-government approach to contain the spread of Covid-19 in our community. (Earlier, we wrote about how the URA is coordinating with property developers.)
These are just some of the major hotels that are stepping up for the nation in time of need by providing their properties for SHN:
| | | | |
| --- | --- | --- | --- |
| Hotel | Location | Operated by | Number of Rooms |
| Conrad Centennial Singapore | Marina Bay | Hilton Worldwide | 512 |
| Grand Park Orchard | Orchard | Park Hotel Group | 308 |
| InterContinental Singapore | Bugis | InterContinental Hotels Group | 403 |
| Pan Pacific Singapore | Marina Bay | Pan Pacific Group | 790 |
| Parkroyal Collection Pickering | Chinatown | Pan Pacific Group | 367 |
| Royal Plaza on Scotts | Orchard | Sajahtera Investments | 511 |
| Six Senses Duxton | Tanjong Pagar | InterContinental Hotels Group | 49 |
| Six Senses Maxwell | Tanjong Pagar | InterContinental Hotels Group | 138 |
| Shangri-la Rasa Sentosa Resort and Spa | Sentosa | Shangri-la Group | 454 |
| Swissotel The Stamford Singapore | City Hall | Swissotel Hotels and Resorts | 1,261 |
| Village Hotel Albert Court | Bugis | Far East Hospitality | 210 |
| Village Hotel Sentosa | Sentosa | Far East Hospitality | 606 |
What the 'Stay-Home Notice hotels' told us:
For the hotels in the above list, 99.co can confirm they have been booked out by the government and are unable to take reservations from other guests currently. Some, like Shangri-la Rasa Sentosa Resort and Spa, told us that "our hotel has been requested by the government to provide a dedicated facility for returning guests on Stay-Home Notice" and "will only be available from first of May onwards", whereas Village Hotel Sentosa told us bookings will reopen from "first of June".
Despite the government booking up entire properties only up until a certain date, most hotels we spoke to, such as Conrad Centennial Singapore, Pan Pacific Hotel, Village Hotel Albert Court, told us outright that they are not taking any reservations "until further notice". (FYI: Dining establishments at these hotels remain open to the public, as food for persons serving SHN is catered by an external vendor.)
With more than 200,000 Singaporeans living abroad and the Covid-19 outbreak showing no sign of abating at the time of writing, it's understandable that we need the volume of accommodation for an indefinite period of time. Even if the global situation improves and border restrictions are lifted, it's likely that our government will continue to impose SHN on foreign arrivals, given the elusiveness of the coronavirus and the need to play it as safe as possible.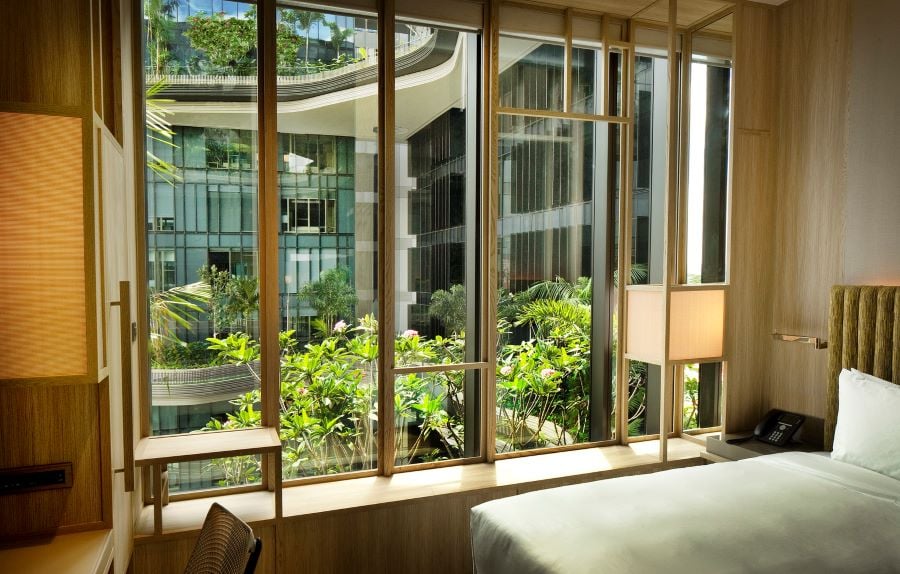 But why so atas?
We know that many Singaporeans have been asking: Why is there a need for the government to spend so much money for hotel rooms to house those who are issued with a Stay-Home Notice? Why can't we just house them in dormitories, chalets, army camps and even vacant HDB units?
Before you question the need to spend millions of taxpayer money on hotels for SHN, here's the reasons why we think the government is doing the right thing:
Reason #1: Only hotels can offer large centralised accommodation
Frankly, there not a lot of places that are able to provide the volume of accommodation that hotels do. There are no HDB blocks that are vacant on a scale that can house the sheer number of returnees, and even if there is, an HDB block typically only has, on average, about 150 units. And most of them are in 3- or 4-room configurations, not ideal for one-person isolation.
Furthermore, unlike other residential facilities, hotels already have a network of CCTVs in common areas, as well as a team of security personnel, that can be used to spot any breach of the Stay-Home Notice.
[
Recommended article:
How the Resilience Package could help the SG property market
]
Reason #2: Hotels come with a whole suite of support staff
Looking after thousands of people serving Stay-Home Notices can be a logistical nightmare. And the stakes are so high that we cannot afford to slip up.
Hotels come with a ready team of staff, who've been trained to high standards for ensuring the well-being of guests, with the vital camaraderie of working as a huge team and a wealth of experience under their belts when it comes to deep cleaning and disinfecting procedures, as well as handling of contingency and emergency situations.
Housing SHN returnees in hotels, government personnel can focus on monitoring their health status without having to tend to personal needs like getting them another blanket or fixing a faulty light bulb—the hotel has those things covered.
Reason #3: This is important for the image of our nation
Even in the middle of a crisis, public image is vital. Not only has the Singapore government long been known for putting our best foot forward, be it in public housing or healthcare or tourism, it also knows the value in doing so.
Already, we have reports of SHN returnees documenting their time of serving the Stay-Home Notice on social media. Every positive experience is an endorsement of our country for potential visitors. And when Covid-19 does eventually blow over, the good impressions we've left will position us well for a recovery.
Reason #4: A 14-day isolation is no joke
Imagine having to be alone in a confined space for two whole weeks. Even with your smartphone and gadgets, your sanity will be sorely tested just a few days into confinement. A well-appointed hotel room makes the best out of a challenging situation. It's the most humane thing next to the high-risk move of isolating returnees at home.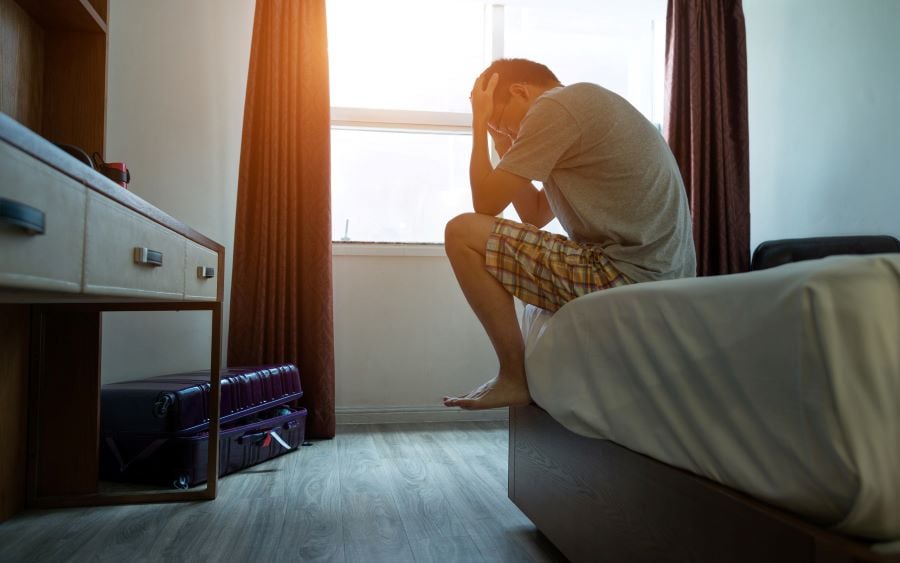 Reason #5: The hotels are further away from the heartlands
Isolation is the name of the game here, and just as well that hotels are typically located far from the population centres of Singapore: the HDB heartlands. The risk of community spread is further reduced by accommodating returnees in locations such as Marina Bay and Tanjong Pagar for their stay home notice.
Reason #6: The hotels will otherwise be empty anyway
As we all know, tourism is dead for the time being. Hotels are facing dark times and their staff are worried about their livelihoods as occupancy drops to zero or near zero. So, a contract with the government to provide bulk Stay-Home Notice accommodation is a godsend, and is a move that will potentially safeguard thousands of jobs in the industry and directly boost the economy, in addition to the recently announced Resilience Package.
But why are there so many five-star hotels on the list?
The short answer is because there's no margin for mistakes. There are several key criteria when choosing a hotel for an undertaking as important as providing SHN accommodation, and only the very best hotels meet those criteria.
Not only must the hotels have a stellar track record, their staff needs to be at the top of their game and able to coordinate and execute instructions and procedures as advised by the government. One of the must-haves, in terms of hardware, is an air-conditioning system that ensures every room has a supply of clean, filtered air.
Will the hotel Stay-Home Notice (SHN) be effective?
Our government has clearly thought it through and did a risk-cost-benefit analysis before it decided to mass-book entire hotels in Singapore to isolate those returning from abroad. One thing's for sure: We will not leave Singaporeans stranded overseas in times of crisis. And we're glad that the hotels are stepping up and playing a role in our fight against Covid-19!
[Additional research and reporting by
Eliza Hamizah
]
Do you agree with using hotels for Stay-Home Notice measures? Voice your thoughts in our comments section or on our Facebook community page.
If you enjoyed this article, check out This Sengkang BTO project made more profit than The Pinnacle @ Duxton and How does a neighbourhood shopping mall die?
Looking for a property? Find the home of your dreams today on Singapore's largest property portal 99.co! You can also access a wide range of tools to calculate your down payments and loan repayments, to make an informed purchase.
Upcoming Freehold Condo Launch: The Arcady @ Boon Keng
About Kyle Leung
Content Marketing Manager @ 99.co
Looking to sell your property?
Whether your HDB apartment is reaching the end of its Minimum Occupation Period (MOP) or your condo has crossed its Seller Stamp Duty (SSD) window, it is always good to know how much you can potentially gain if you were to list and sell your property. Not only that, you'll also need to know whether your gains would allow you to right-size to the dream home in the neighbourhood you and your family have been eyeing.
One easy way is to send us a request for a credible and trusted property consultant to reach out to you.
Alternatively, you can jump onto 99.co's Property Value Tool to get an estimate for free.
If you're looking for your dream home, be it as a first-time or seasoned homebuyer or seller – say, to upgrade or right-size – you will find it on Singapore's fastest-growing property portal 99.co.
Meanwhile, if you have an interesting property-related story to share with us, drop us a message here — and we'll review it and get back to you.
Join our social media communities!
Facebook | Instagram | TikTok | Telegram | YouTube | Twitter