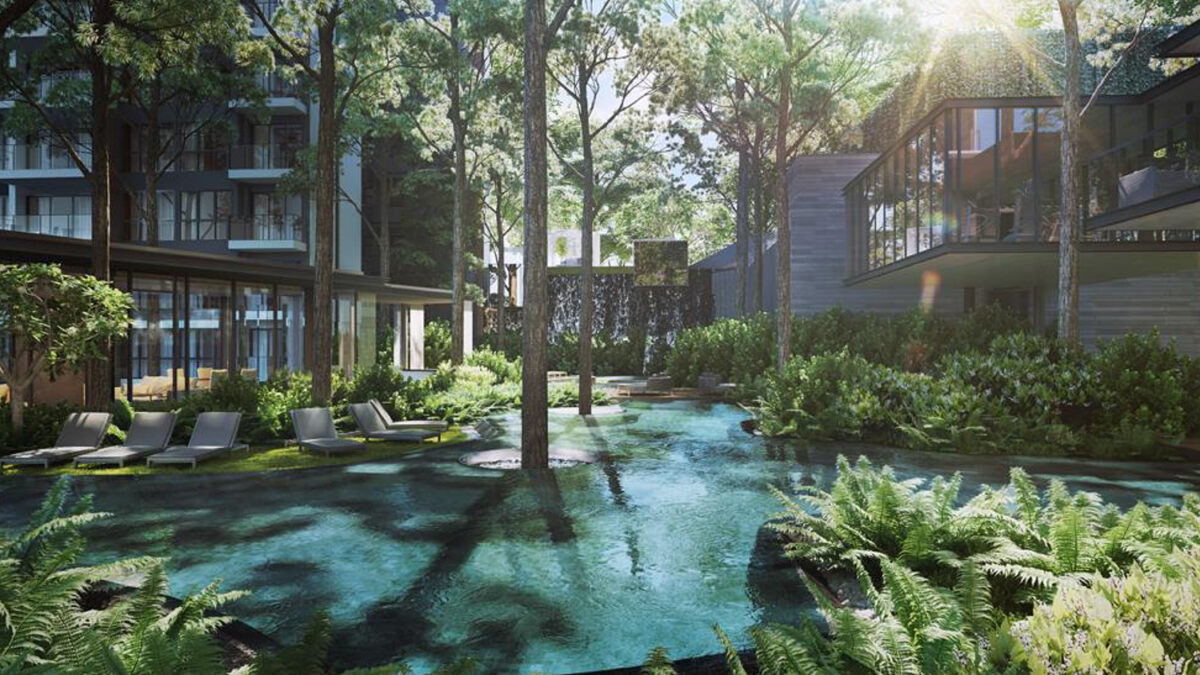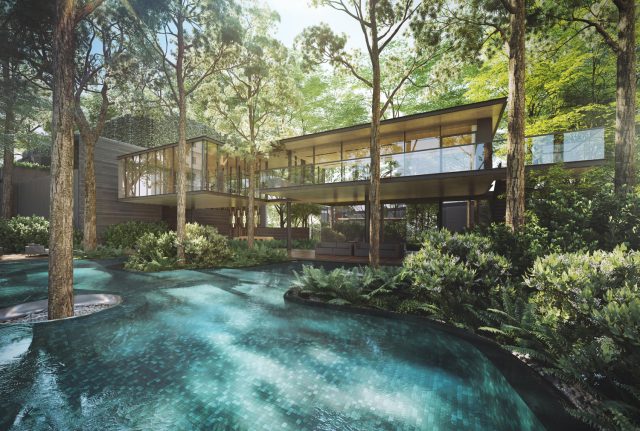 Clement Canopy, located at Clementi Avenue 1, is a nature-inspired condominium project jointly developed by Singland Homes and UOL Venture Investments. This is one of the few new launches at the Clementi precinct – an area which seems like it isn't a popular choice for private property owners, as evidenced by the previous launch results for The Trilinq and Parc Riveria. Nonetheless, there has been buzz recently around the project, given its proximity to notable educational institutions.
Development Details
The site area of Clement Canopy spans 140,339 square feet, with a total of 505 condominium units spread across 40 storeys in two towers.
This is not the first time Singland Homes and UOL Venture Investments are working together – the two developers previously collaborated on Thomson Three, a private residential development which combined condominium units with strata semi-detached homes.
Breakdown of units
The average psf of Clement Canopy is expected to be in the region of $1,238 – $1,365.
| | | | |
| --- | --- | --- | --- |
| Unit type | Floor size (Sq ft) | No of units | Expected Launch Price |
| 2 BR Compact | 635 – 657 | 79 | $867,000 onwards |
| 2 BR Premium | 710 – 732 | 115 | $923,000 onwards |
| 3 BR | 990 – 1163 | 115 | $1,287,000 onwards |
| 3 BR + Guest | 1109 – 1346 | 116 | $1,442,000 onwards |
| 4 BR | 1346 – 1539 | 80 | $1,666,000 onwards |
* Prices are 99.co's internal estimates, subject to change
Site Plan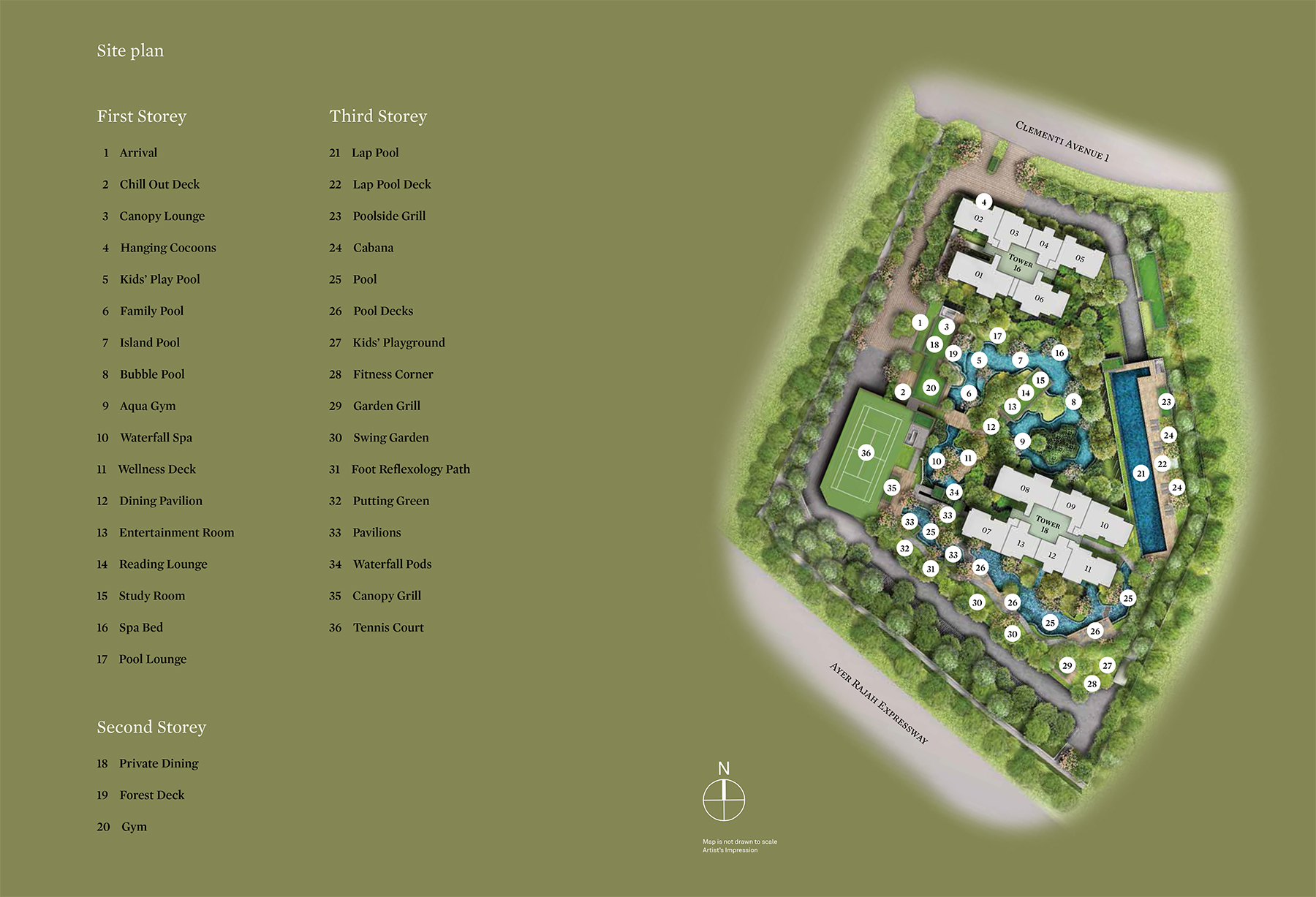 The floorplan and layout of each unit type seeks to maximize utility and efficiency. Note that there are no 1 BR apartments available for this project – this is likely to be a strategic move on the developers' part, seeing as smaller unit sizes have historically not had high demand in the OCR.
Recommendations
Stacks 2 – 5 are outward facing with the closest proximity to the road at Clement Avenue 1, which means that the units in these stacks will face more traffic noise. Also avoid stacks 1,2,7 and 8, as units in these stacks will be hit the worst by the dreaded afternoon sun.
If you're considering this property for its proximity to NUS High School, go for units in stacks 10 or 11, which puts you at closest range to the school.
Comparative Projects
Parc Riviera – 573 / 752 units left (average transacted price $1,240 psf)
The Trilinq – 195 / 755 units left (average transacted price $1,364 psf)
Park West – average $853 psf.
Regent Park – average $1,033 psf.
*Data accurate as of 31st Jan 2017
A closer look within Clement Canopy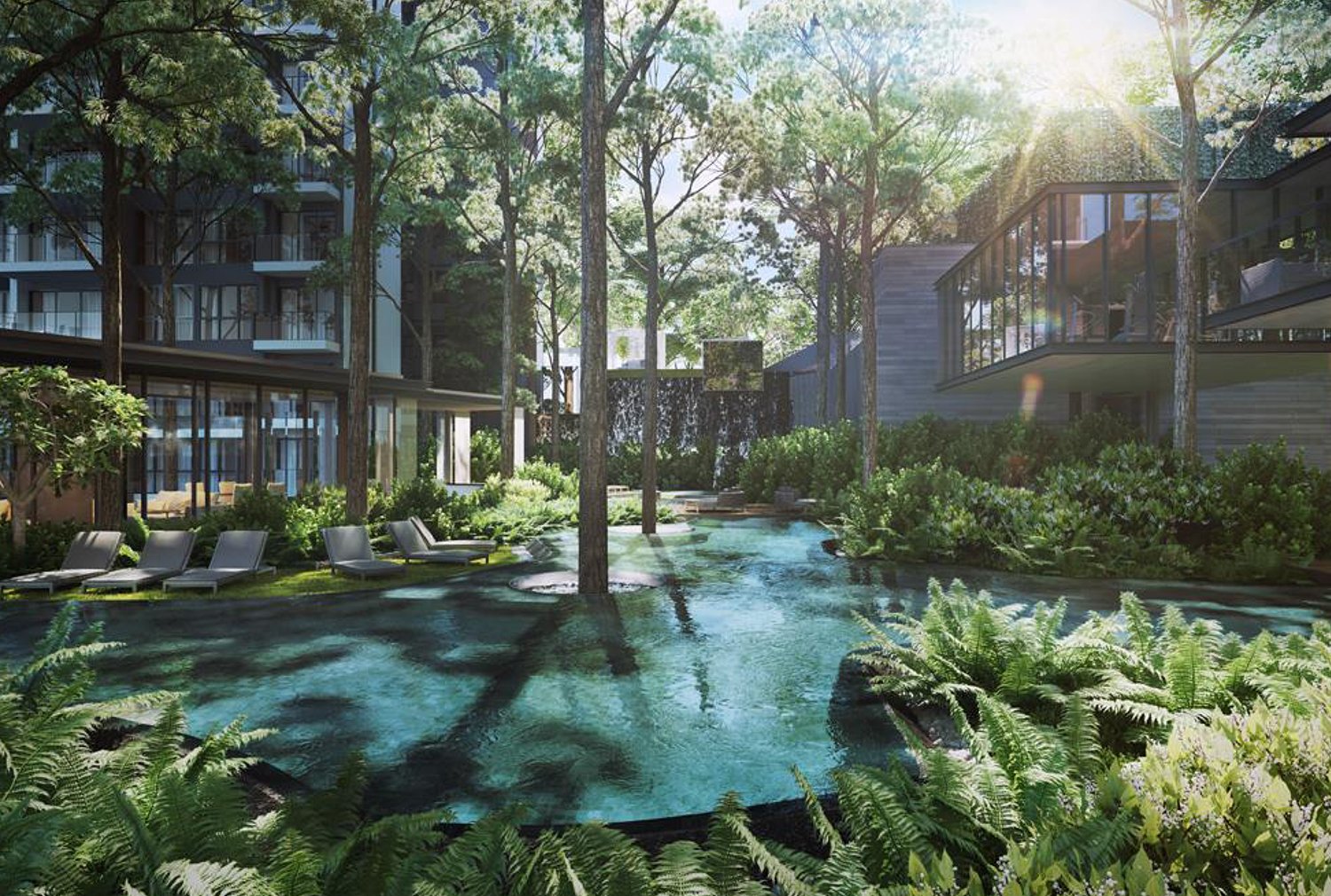 Clement Canopy comes with the usual condominium amenities such as indoor gym, pool, BBQ pit, clubhouse, and more. Residents can also expect plenty of lush greenery, foliage, and water features in their surroundings.
A wider look around Clement Canopy
Clement Canopy is approximately 10-15 minutes away from Clementi MRT Station by foot – so those who rely on public transport for their daily commute will need to work a bus ride into their schedule.
For those who drive, it will take just 12 minutes to get to both the Central Business District and Orchard Road. Clement Canopy is also well-connected to the other parts of Singapore via the Ayer Rajah Expressway.
The abundance of schools in the vicinity is likely to be a big draw for families with children. Other than NUS High School, Clement Canopy is also located nearby Nan Hua High School, ISS International School, and more.
As for shopping, Clementi Shopping Centre, Clementi Mall, and West Coast Plaza are all a short drive away. Residents can also make their way down to Clementi Sports & Recreation Centre and Clementi Stadium for some sports and recreation.
Find out more about this project and get future updates on our Facebook page or visit our project listing page!
Looking for a property?
Find the home of your dreams today on Singapore's fastest-growing property portal 99.co! If you would like to estimate the potential value of your property, check out 99.co's Property Value Tool for free. Also, don't forget to join our Facebook community page or Telegram chat group! Meanwhile, if you have an interesting property-related story to share with us, drop us a message here — and we'll review it and get back to you.
Note that this content may be reproduced in edited form on our content partner sites. They include AsiaOne and Yahoo South-East Asia but are not limited to these.