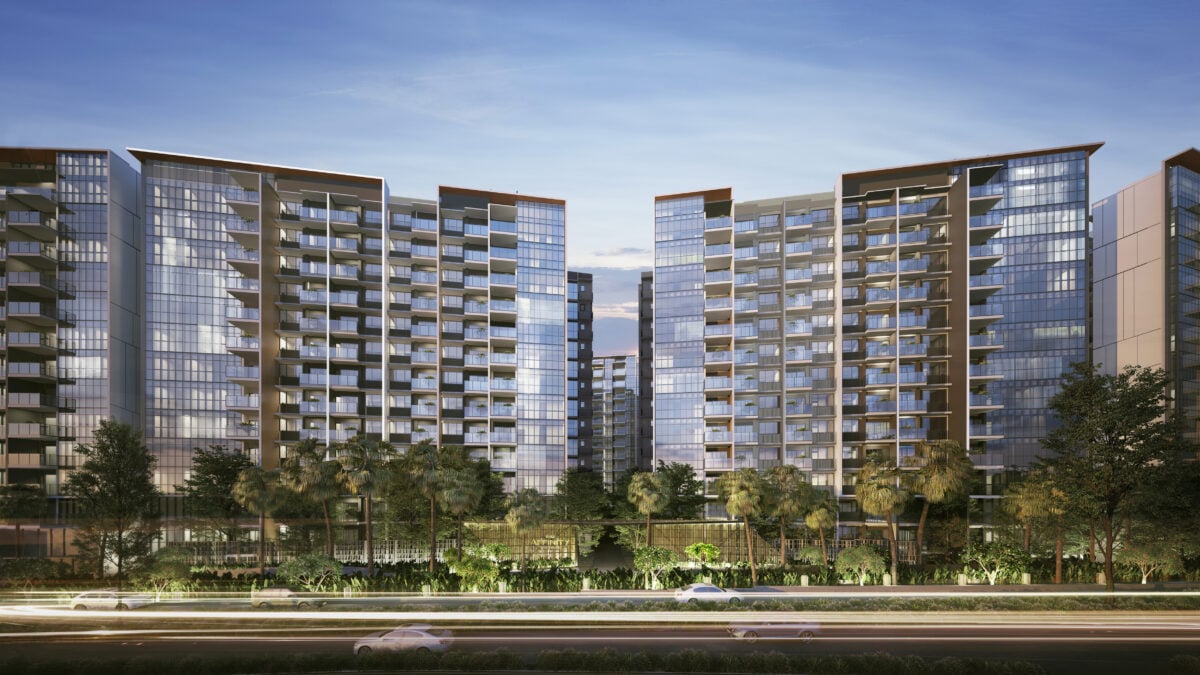 Affinity At Serangoon is set to enjoy a boost in public transport connectivity with the future Serangoon North station being an easy five-minute walk away.
As we continue to make strides towards a car-lite Singapore, projections have indicated that the MRT train network is set to double by 2030. 80% of homes will be within a 10-minute walk of an MRT station. The recent unveiling of the locations of the 12 new stations in the first phase of the Cross Island Line (CRL) – Singapore's longest fully underground line – gave the nation's public transport infrastructure a further uplift.
It also had a ripple effect among residents in the north-east and property buyers as certain developments were thrust into the spotlight with their newly-minted status of being walking distance away from an MRT station along the CRL.
The MRT effect on property
When researchers from the National University of Singapore examined the housing transactions of non-landed private homes near the Circle Line from January 2009 to May 2013, they found that the Circle Line increased housing prices by an average of 1.6%.
Furthermore, properties within 400m of Circle Line MRT stations garnered a selling price 4.2% higher than their counterparts outside the 400m radius.
Property buyers in the know zoomed in on Affinity at Serangoon after the Jan 25 announcement of Phase 1 of the CRL. Healthy sales figures have been clocked in since – more than 100 units were sold in less than two months.
In total, Affinity At Serangoon has seen over 400 sales transactions to date, according to figures shared by Oxley Holdings.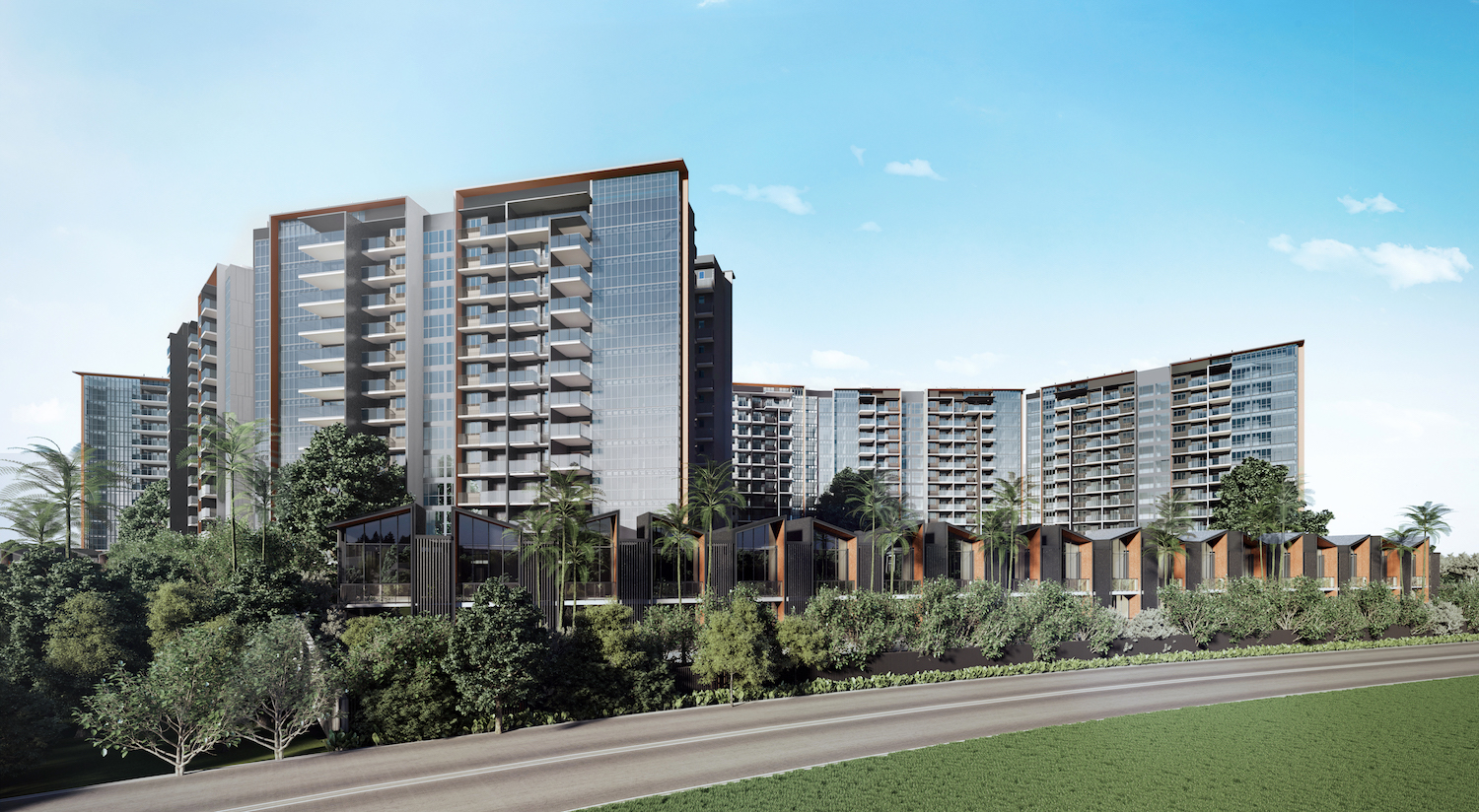 The Singapore property dream
In Singapore, the barrier to entry to property investment remains high as a large sum of capital is required. One-bedroom apartments or compact units are often moved the fastest at property launches as they are priced within reach of a larger group of buyers.
In the near future, the barrier to entry will be upped a notch as the latest URA size restrictions would limit the number of compact units in a development.
Besides capital appreciation, other factors property buyers look at before making an investment include accessibility to public transport, proximity to business centres and industrial parks, as well as nearby amenities.
Affinity at Serangoon ticks all three boxes. In addition to being a five-minute walk away from the future Serangoon North MRT, Affinity at Serangoon is close to industrial parks being developed in Serangoon, Seletar Aerospace Park and the upcoming Punggol Digital District.
NEX mall with its plethora of shops and eateries is also a short distance away from the development. The popular Serangoon Gardens enclave with its variety of good hawker eats and hipster cafes is nearby as well.
Rental data of two condominiums located 300m from Serangoon MRT signals potential healthy rental yields for Affinity at Serangoon. The development Sunglade received its temporary occupation permit (TOP) in 2003 and currently sees an average rental yield of 4.37%. Nearby project The Yardley received its TOP in 2005 and its rental yield stands at 3.58%.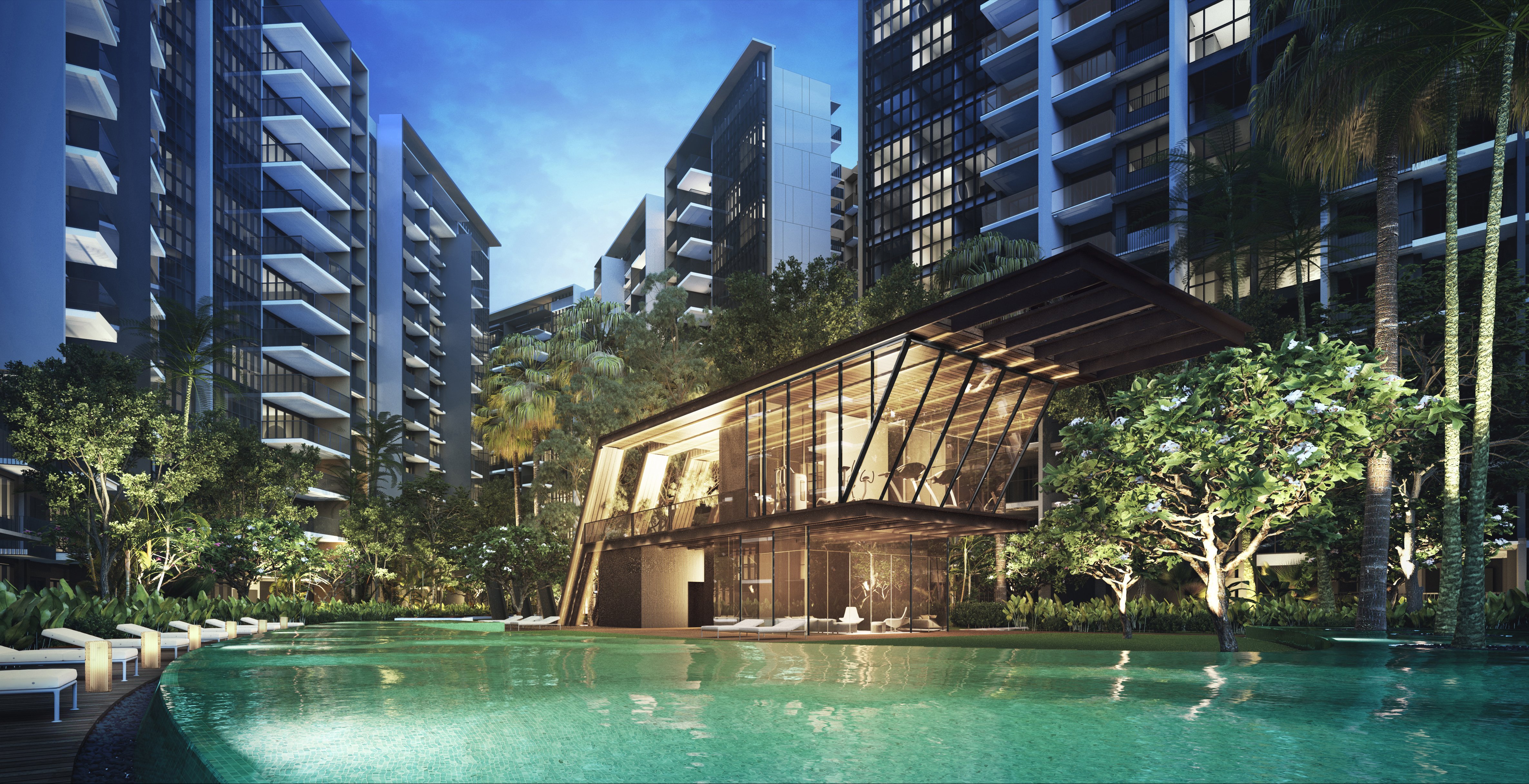 Making Affinity At Serangoon your next home
With one- to four-bedroom apartments and 40 exclusive townhouses to choose from, there's a myriad of spacious layouts to cater to the diverse community of individuals, couples and families (both nuclear and intergenerational) called to make Affinity at Serangoon home.
Reminiscent of a resort getaway, the use of timber boardwalks nestled amid a verdant setting allows residents to retreat to a tropical oasis every day. With more than 10 thematic gardens onsite, residents can enjoy the rejuvenative effect of nature a few steps away from home.
The expansive grounds feature a comprehensive suite of 88 recreational facilities, such as free form swimming pools, a 50m lap pool, themed gardens, chic indoor function rooms and alfresco decks. Features such as the floating boardwalk, firefly path and luminescent plankton cave bring condo-living to a whole new level and set Affinity At Serangoon apart from other developments.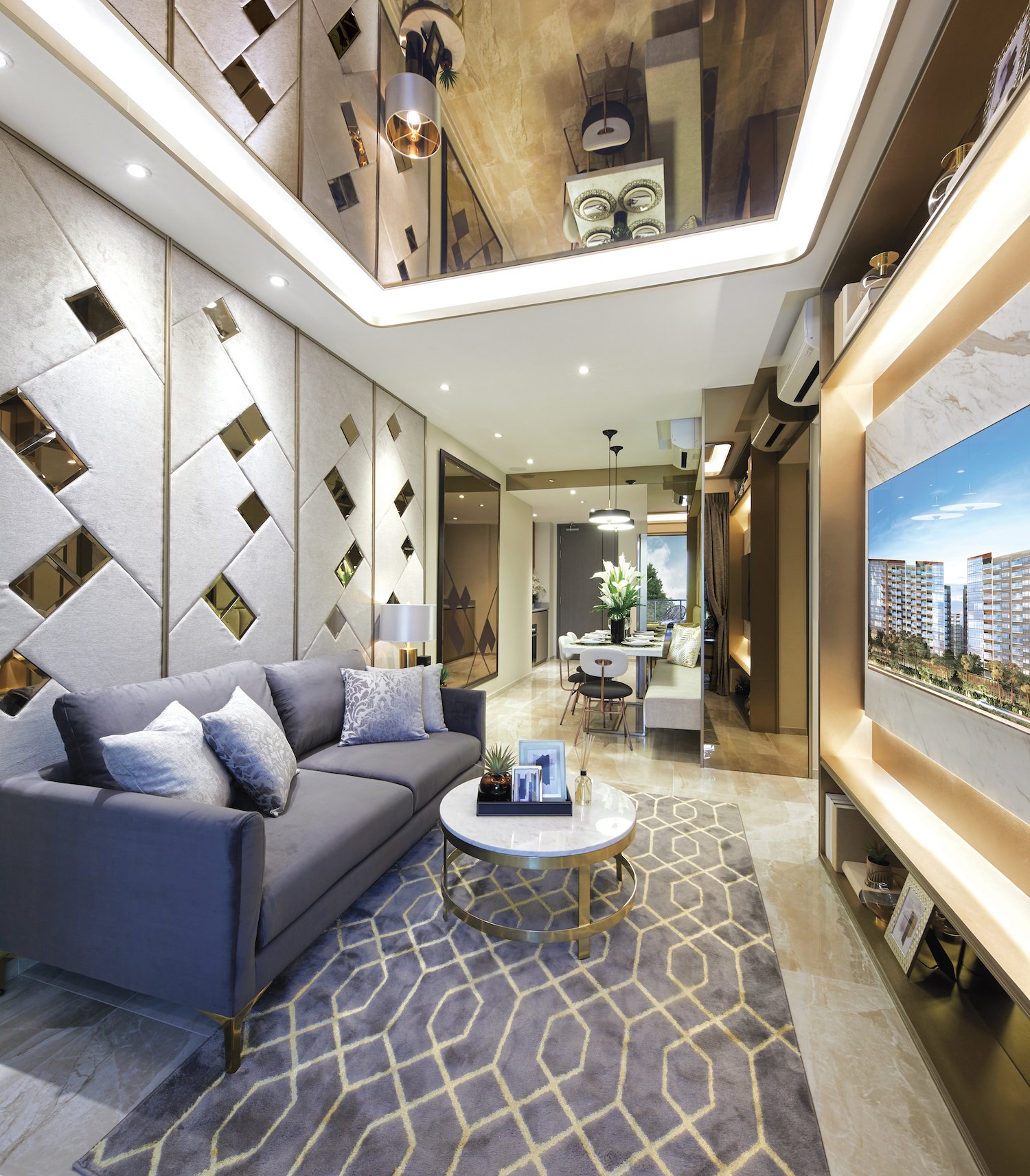 With quality fittings and appliances from brands such as Grohe and Bosch, each unit aims to give residents a superior home experience. Residents can also avail themselves to the offerings of the five retail shops onsite for their everyday needs.
Families with school-going children will be happy to know that Rosyth School and Zhonghua Primary School are within the 1km radius from the development. International schools such as Lycee Francais de Singapour and the Australian International School add diversity to the education options.
For a well-placed home in a resort-setting, find out more about Affinity At Serangoon at http://liveataffinity.sg/.  
This advertorial was produced in partnership with Mediacorp Brand Studio.
119 Ang Mo Kio Avenue 3
Singapore 560119 · D20
2
2
$389,000
Gem Residences
1 Lor 5 Toa Payoh · D12
2
1
$1,100,000
Seaside Residences
18 Siglap Link · D15
5
5
$11,580,000
Foresque Residences
101 Petir Rd · D23
2
2
$1,290,000
Reflections At Keppel Bay
17 Keppel Bay View · D4
3
4
$2,600,000
333 Ang Mo Kio Avenue 1
Singapore 560333 · D20
2
2
$409,000
626 Choa Chu Kang Street 62
Singapore 680626 · D23
3
2
$550,000
Casa Esperanza
995 Bt Timah Rd · D21
3
3
$8,800
Merawoods
136 Hillview Ave · D23
2
2
$1,580,000
50 Commonwealth Drive
Singapore 142050 · D3
2
2
$4,000