Over the past few years, the Additional Buyers Stamp Duty (ABSD) has put off foreign investment in Singapore property. At a hefty 15 per cent of property price or value (whichever is higher), this added tax made even the most enthusiastic investors reconsider. Since 2017 however, the ABSD seems less dissuasive than before; and North-East Singapore has maintained its draw despite the tax.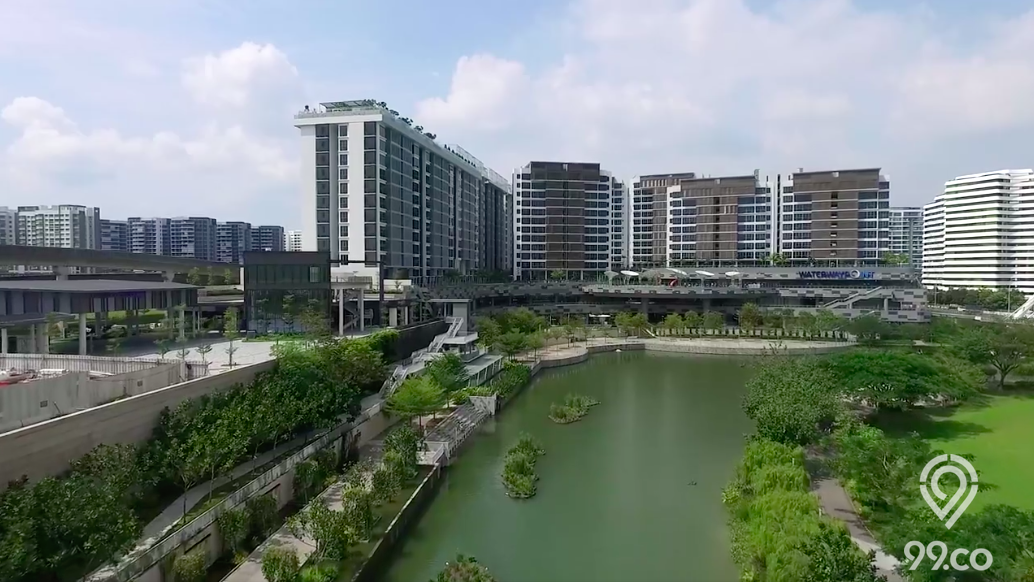 Credits: Herman Wu
What's going on in the North-East?
District 19 (Serangoon Garden to Punggol) has remained a hotspot for foreign investors. In fact, the three most popular locations with buyers from China, in 2017, were District 19, 23 (Choa Chu Kang), and 5 (Clementi).
According to the Urban Redevelopment Authority (URA), the majority of Chinese investors purchased properties ranging between $500,000 to $1 million. As you can see from the 99.co area map, many units in District 19 match this particular price range.
The North-East has also drawn attention because of the number of new, well-priced condos in the area. Apart from Kingsford Waterbay and Stars of Kovan, there's also Hundred Palms Residences, the Quinn (a freehold condo), and The Morris Residences (a 10-home cluster that provides a little more exclusivity than regular condos).
Investors are counting on the opening of the Thomson-East Coast Line (TEL) which will expand MRT services further into the North-East. Key stations, which will be opening in 2019, include Lentor and Mayflower. Because these stations provide direct access to the Central Business District (CBD), it's expected to be a major draw for tenants.
Upcoming projects are likely to maintain foreign investor interest
There are a number of upcoming projects in the North-East, that we expect will continue to draw foreign investors for the same reasons: good accessibility, a lower price compared to Core Central Region (CCR) properties, and appeal to a wide range of tenants (as opposed to high-end District 9 properties, which bet heavily on the return on well-heeled expatriate tenants).
Most of these seem to have been secured by Oxley Holdings, which seems to have stolen the lead with a bit of foresight.
In May 2017, an Oxley-led consortium (with KSH Holdings, Apricot Capital and Lian Beng Group) grabbed the Rio Casa HUDC estate. The en-bloc purchase, at $575 million, provides a sizeable 36,811 square metres for development (about 1.1 million square feet worth of new homes, after factoring in permissible gross floor area).
At the time, it was considered something of an overly aggressive move. Developers have a time limit in which to complete and sell all the units, lest they incur a tax consisting of a percentage of the land sale price (the Additional Buyers Stamp Duty for developers). There is also the Qualifying Certificate (QC) for foreign developers, which also imposes a tax based on land sale prices (for the QC, developers must complete development in five years, and sell all the units within the following two years).
It was considered doubtful that any developer could move so many units so quickly, given the size of the Rio Casa land plot.
However, the gamble is likely to have paid off, given the strong signs of recovery in the property market by end 2017. Whatever Oxley builds in place of Rio Casa is likely to be the highlight of District 19.
In July 2017, another Oxley-led consortium also moved to acquire Serangoon Ville, another HUDC estate in Serangoon North Ave 1. This was a $499 million collective sale, and overall translates to Oxley getting the land plot for just $800 per square foot. As with the acquisition of Rio Casa, this was being quite aggressive under the circumstances.
Nonetheless, the Serangon Ville plot provides another potential 1,200 units for a new development. Oxley Holdings is now poised to take advantage of one of the hottest areas for foreign investment, with two sizeable land plots in District 19.
Two key factors to note
There is continued hesitation to dive into the luxury market, such as District 9 condos, due to weak rental conditions. These units took a beating during the past few years of the downturn, and there's no guarantee that 2018/9 will see the return of expatriates with big housing allowances. Expect properties in the more affordable range (around $1 million) to be the target for investors.
The second factor to note is that, in surrounding regions such as Australia and Hong Kong, governments are imposing their own cooling measures. Hong Kong's tax on foreigners is also close to Singapore's 15 per cent ABSD, while Australia's tax of around 13 per cent is starting to turn away foreign investors.
By comparison to the rest of the region, Singapore's ABSD may no longer look as expensive as it once seemed. The flood of foreign investors isn't here yet, but minus any new cooling measures, they're certainly gathering at the gates.
If you found this article interesting 99.co recommends most expensive and best-selling properties Singaporeans chionged to buy in 2017 and East Coast: why homeowners should buy properties in district 15 & 16.
Find the home of your dreams today at Singapore's largest property portal 99.co!