Are any districts in Singapore underrated? Comprising the bulk of the north-east region including Serangoon, Hougang, Sengkang and Punggol towns, District 19 (D19) might just be one of them. Adding to the argument is how D19 is often excluded from the "East vs West" housing location debate among condo buyers, even though the area is no less accessible to the CBD — a key consideration for the "prime-ness" of a property's location.
The status quo, however, may already be changing. If the en bloc, Government Land Sales (GLS) and new launch activity in D19 over the past two years is anything to go by, condo developers are seeing increasing buyer demand and real estate value in this part of Singapore. But, for the rest of us, what's the appeal of living in D19?
D19: On the Developers' Trail
In 2016, the year before the en bloc frenzy took hold, a handful of developers and buyers already saw D19 as a favourable location. Back then, the Housing and Development Board (HDB) had put up three D19 executive condominium (EC) sites — Yio Chu Kang Road (Hougang), Sumang Walk (Punggol) and Anchorvale Drive (Sengkang) — for tender. The high number of developer bids and significant buyer interest afterwards raised more than a few eyebrows.
As the en bloc tempo gathered pace in 2017, private housing developers began to seek collective sales opportunities within D19. In Hougang, the 99-year leasehold Rio Casa was sold collectively for S$575 million in May that year.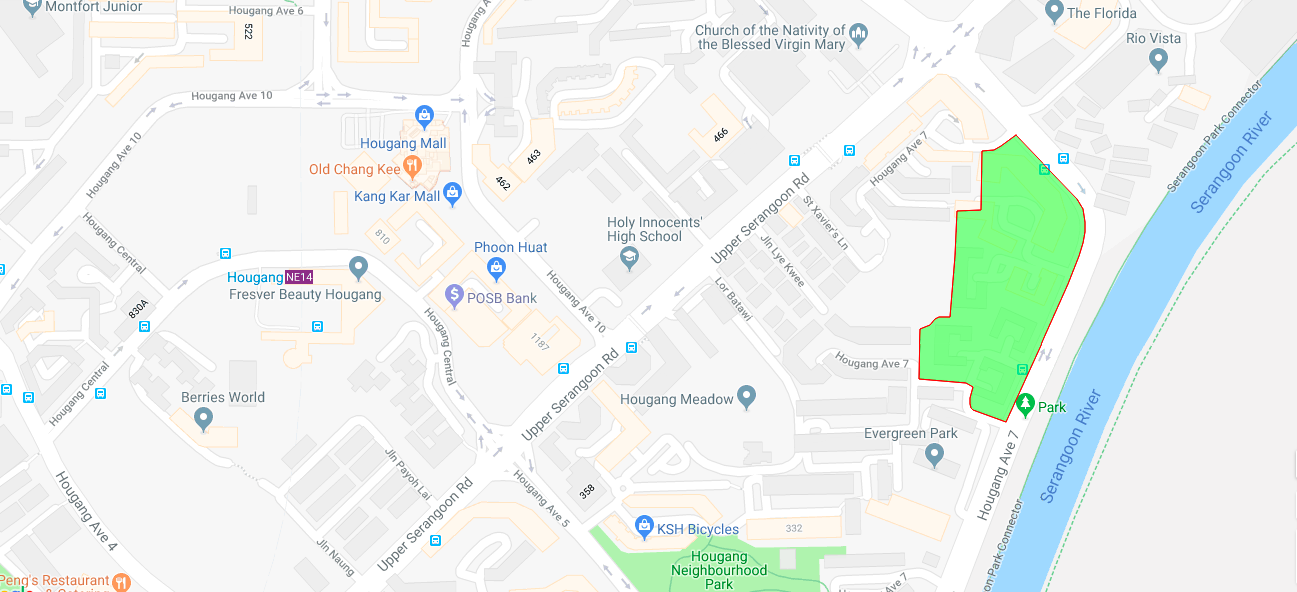 After Rio Casa's successful collective sales attempt, the 99-year leasehold Serangoon Ville — a privatised Housing and Urban Development Company (HUDC) development along Serangoon North Avenue 1 — followed suit. At the same time, the government issued a GLS tender exercise for a 99-year leasehold private housing site along the same road, which can accommodate about 600 new condo units.
D19: En Bloc vs. GLS
With a similar site area and located just 100 metres apart, the Serangoon Ville collective sales site nevertheless has a higher plot ratio than the GLS site (2.8 vs 2.5). This means that about 375 more condo units can be built on the Serangoon Ville site. For the buyer, a higher plot ratio typically translates to a more vibrant residential development with possibly bigger and more varied facilities (such as a better-equipped gym or a larger-sized swimming pool).
Given this, it's surprising that it was the Serangoon Ville site that had attracted the lower winning bid. Even after factoring in the additional S$195 million payable by en bloc developers to replenish the 99-year lease and intensify land use, Serangoon Ville's winning bid of S$835 per square foot per plot ratio (psf ppr) by a consortium led by Oxley Holdings was still lower than the neighbouring GLS site's winning bid of S$964.8 psf ppr put in by Corson and Wingjoy Investment.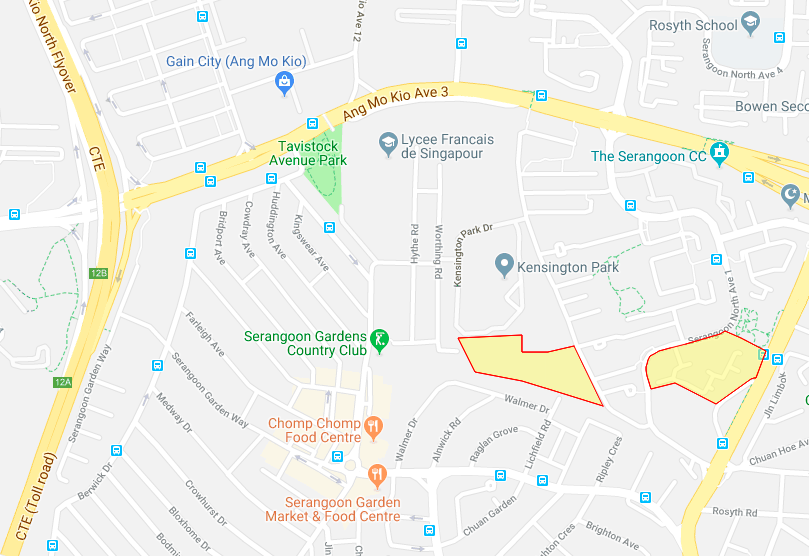 Whether a lower winning bid will translate to a lower launch price for buyers, only time will tell. Plus, there are a whole lot of other factors to consider, such as the characteristics of the project itself and — in the first place — why a discerning condo buyer would even consider D19 as a location of choice.
D19: Schools, Jobs and Healthcare
Condo buyers may perceive D19 as family-friendly. Renowned schools that cater to different levels of learning such as Rosyth School (Primary) in Serangoon North, Holy Innocents' High School in Hougang, and Nan Chiau Primary and High School in Sengkang are all located in the district, as well as the French international school Lycee Francais de Singapour. The Singapore Institute of Technology (SIT) — the Republic's fifth autonomous university — will establish its permanent campus in Punggol in 2023.
Incidentally, SIT will be located within the proposed Punggol Digital District business park, which is identified as a Growth Area by the Urban Redevelopment Authority (URA). Like the Jurong Lake District and Paya Lebar Central Growth Areas, the prospect of a business hub in D19, particularly one that's innovation- and digital-centric ala Silicon Valley, might raise the appeal of living there and further boost the area's demand for housing.
Future developments aside, 2018 is a landmark year for D19 with the opening of the Sengkang General and Community Hospitals. When the 1,400-bed healthcare facility opens, D19 will be one of the rare few districts that offer a comprehensive suite of medical services. This and other key amenities are proof that D19 is transforming into a fully self-sufficient place to live.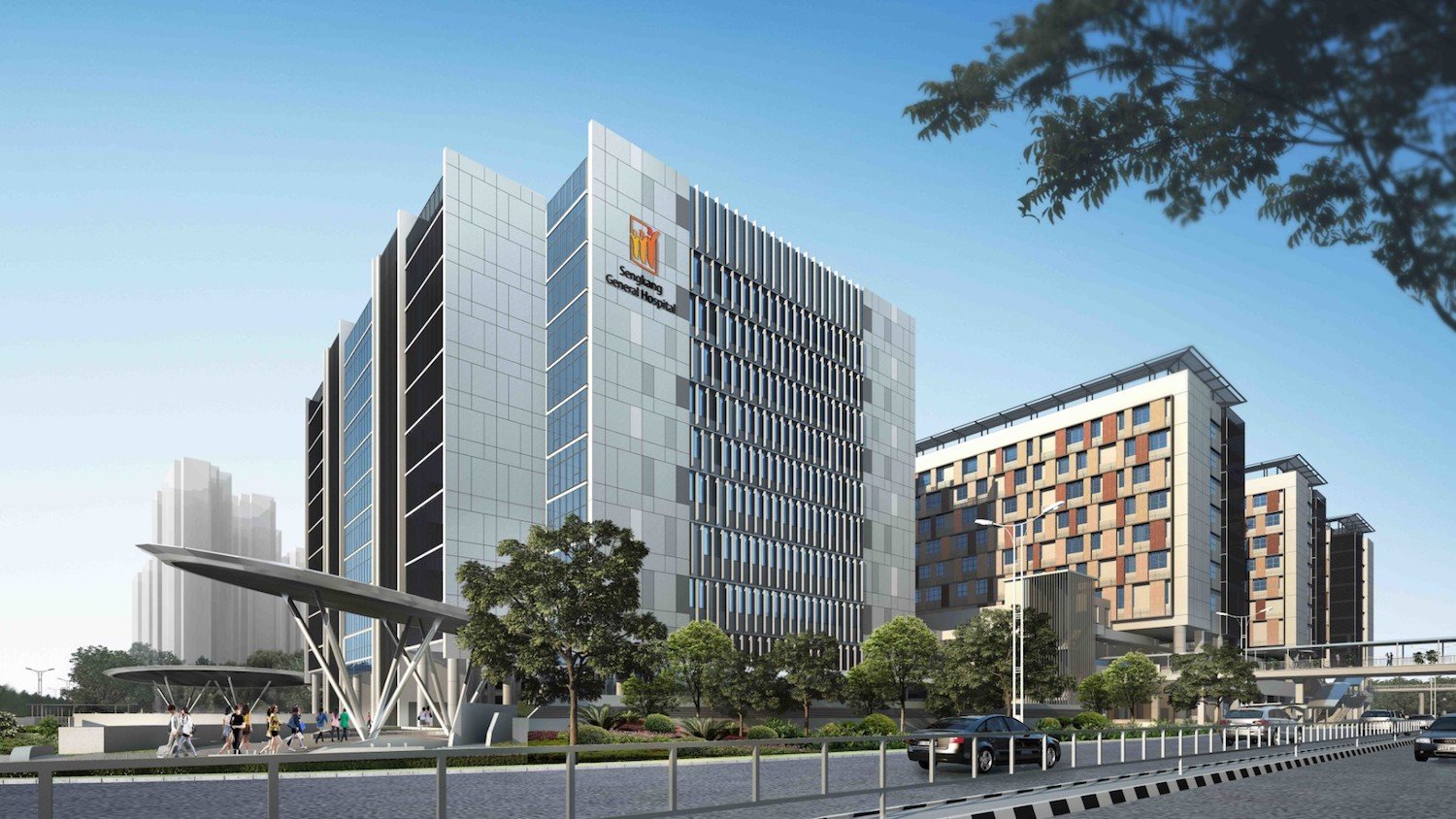 D19: Connectivity and Recreation
Connectivity-wise, D19 has also made massive strides over the years. The opening of the MRT North-East Line (NEL) in 2003 and the completion of the Kallang-Paya Lebar Expressway (KPE) in 2008 has cut short travelling time from D19 to the CBD and other parts of Singapore. Drivers living in Serangoon or Hougang can also rely on the Central Expressway (CTE).
Moreover, the ambitious Cross Island Line (CRL) project is in the pipeline. Targeted for completion around 2030, the CRL will cut across D19, passing through Serangoon North and intersecting with the North-South Line at Ang Mo Kio and the NEL at Hougang. The case in point of property value appreciation along the newly-completed downtown line (DTL) will be music to the ears of condo buyers who secure properties near yet-to-be-finalised CRL stations — but only if they buy before developers raise their launch prices in anticipation of such developments.
For daily necessities (and the occasional indulgence), D19 residents don't even have to go far. Each town has its own developed amenities and entertainment hub. Serangoon, in particular, boasts the expansive NEX shopping centre, which sits atop the MRT NEL-Circle Line interchange. Punggol and Sengkang are no slouch either, with Waterway Point and Compass One able to serve most residents' needs.
And when it comes to satisfying the need for outdoor recreation, there's the Punggol Waterway. Officially opened in 2011, the sprawling riverine park is now arguably D19's most popular attraction. Winding through Punggol town, the Waterway is connected to the rest of the district via a network of park connectors. Often mentioned in the same breath is Coney Island Park, which offers nature lovers an unspoiled coastal environment.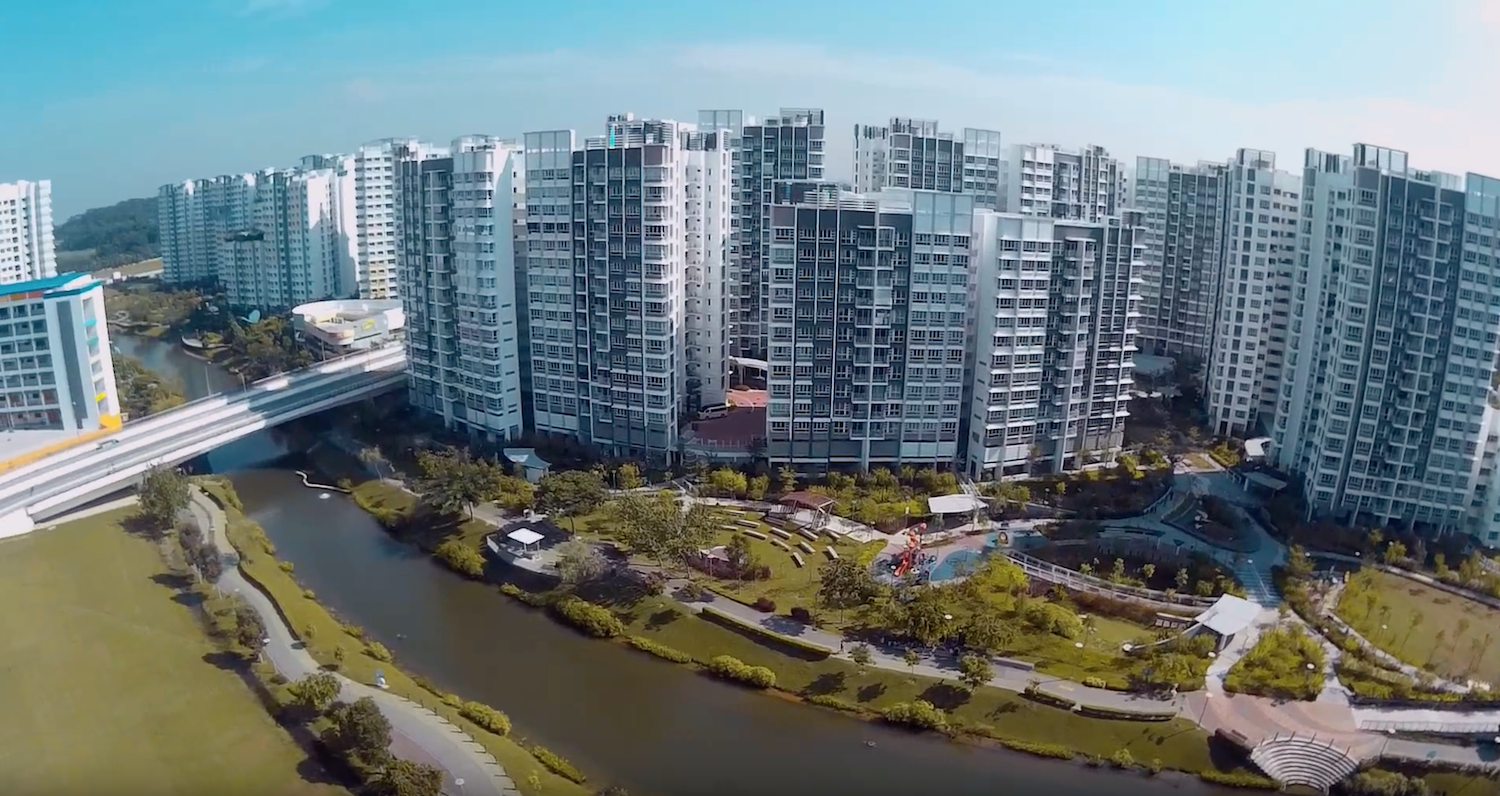 With so many good districts in Singapore, deciding where to live and buy a property merits serious analysis. D19's success story, much of which has yet to be written, might just attract the buyer wanting a mix of ready amenities and growth potential. That is to say, no matter how the upcoming projects fare, we expect D19 to be on everyone's lips for many years to come.
Find the home of your dreams today at Singapore's largest property portal 99.co!