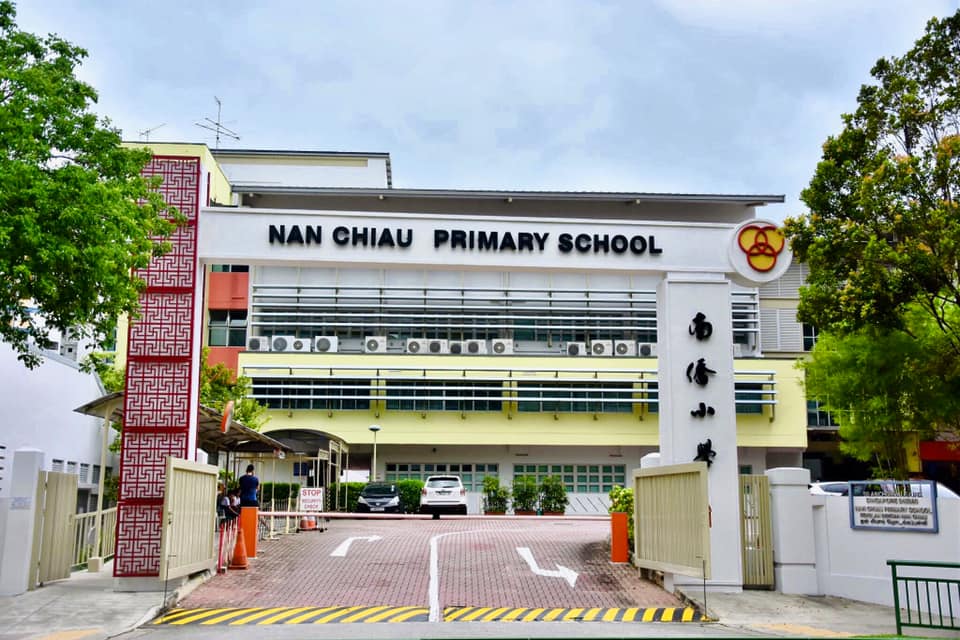 If your child is attending Primary 1 next year, you're probably registering in Phases 1-2C for the Primary School registration now (Phase 1 started on 30 June and Phase 2C Supplementary ends on 20 August). The success of your child getting into the primary school of choice depends on several factors.
For example: Is there a sibling already studying there? Is the parent a school alumnus, committee member, staff, endorsed member of a church or clan, community leader or volunteer? Maybe your child is currently in a nearby MOE kindergarten?
If you or your child fulfil one of these conditions, you would have registered under Phase 1, 2A(1), 2A(2) or 2B. If not, then off to Phase 2C, which starts on 3 August, or Phase 2C Supplementary, which begins August 19.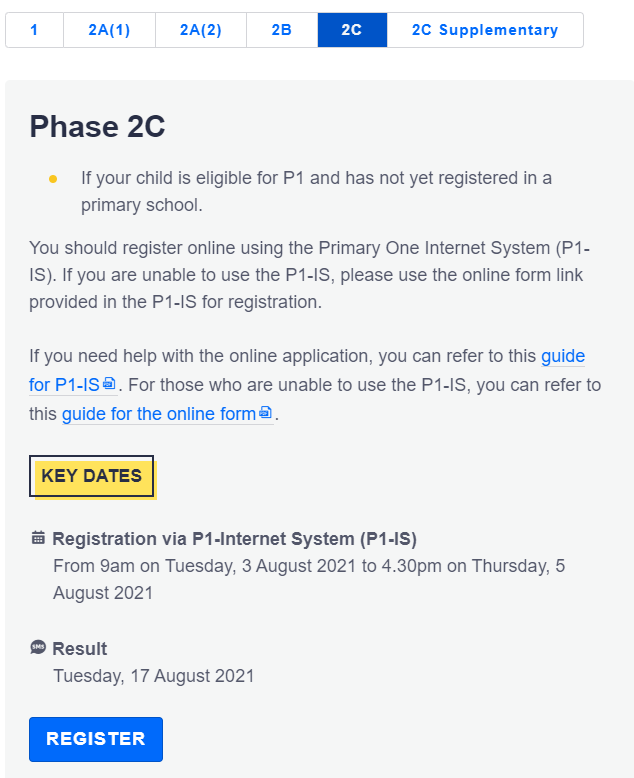 Other than Phase 1, where admission is guaranteed, spots under the other phases are not guaranteed. If applications for a particular school in Phases 2A(1) to 2C Supplementary are more than the number of vacancies allotted, then balloting is required. Priority admission for balloting will be based on the following order:
Singapore Citizens (SC) living within 1km of the school.
SC living between 1km and 2km from the school.
SC living outside 2km of the school.
Permanent Residents (PR) living within 1km of the school.
PR living between 1km and 2km of the school.
PR living outside 2km of the school.
For any parent, since they can only select ONE primary school during the registration exercise (nope, there's no 2nd or 3rd choice), if it ever comes down to a ballot, it's always best to live within 1 kilometre of the school to improve one's chances.
Question is, what if the school you prefer is between 1-2km from your home, but there are other schools within 1km away? Do you go with your preferred choice, knowing your chances are lower, or the safer route, which puts your chances ahead of the rest? A parental dilemma indeed.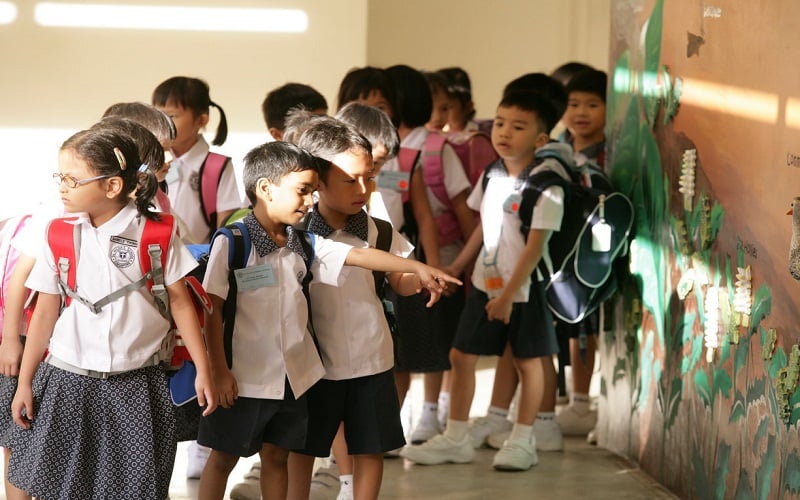 In Singapore, we often see new launch properties (private and public) being measured by how close they are to amenities like schools. This is definitely true for institutions like CHIJ St. Nicholas Girls', Nan Hua Primary, Pei Hwa Presbyterian, Rosyth, Rulang Primary, Nanyang Primary and so on, where balloting for spots are often a near-annual affair among eager parents.
Note that for distance-based primary school eligibility, the child must live at the registered address for at least 30 months from the start of the Primary 1 registration exercise. For as yet-to-be-completed properties, the time starts when the child moves in. If MOE discovers fraud, they may transfer the child to another school.
In 2015, the National University of Singapore (NUS) did a study to derive a 'perceived premium' if a home is near a specific school the homeowner prefers. The study used unique distance-based priority school allocation rules in Singapore by testing if this premium is lost when a school is relocated away from the housing zone.
Using housing samples from 1999 to 2009, the study found that 12 months before the school was relocated elsewhere, private home prices within 1km declined by 5.5%, while those between 1 to 2km of the school dropped by 6.9%. HDB flats fared relatively better, registering losses of 0.7% to 1.4%.
The declines are further amplified if the relocated school is a top 50-ranked school, with declines as high as 8.5% (<1km) and 12.2% (1-2km). This affected HDB prices even more, with declines at 5.1% (<1km) and 2.4% (1-2km).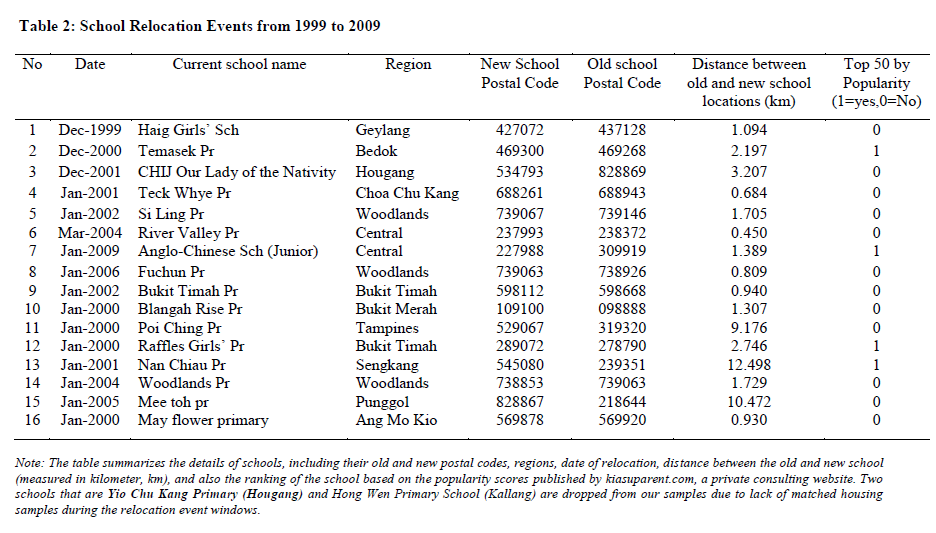 Since it's been six years, we thought we do a similar, albeit simpler, study. We look at primary schools which have been announced to merge or relocate and see if average per square foot (PSF) prices of homes within the 1km and 1-2km school zones show any change.
Note that school relocations may not necessarily be the sole reason for these price and volume changes. Many other factors (neighbourhood-related or Circuit Breaker restrictions in 2020 and 2021) could impact prices.
HDB resale prices <1km and 1-2km of Pioneer Primary School
In April 2021, 18 primary and secondary schools were announced for mergers due to declining birth rates and changing demographics. According to the Ministry of Education (MOE), four pairs of primary schools and five pairs of secondary schools will be merged between 2022 and 2024.
Among them, Pioneer Primary School will vacate its premises at 23 Jurong West St 81 and merge with Juying Primary School at 31 Jurong West 91 by 2022. Post-merger, Juying Primary will then relocate to Tengah in 2025.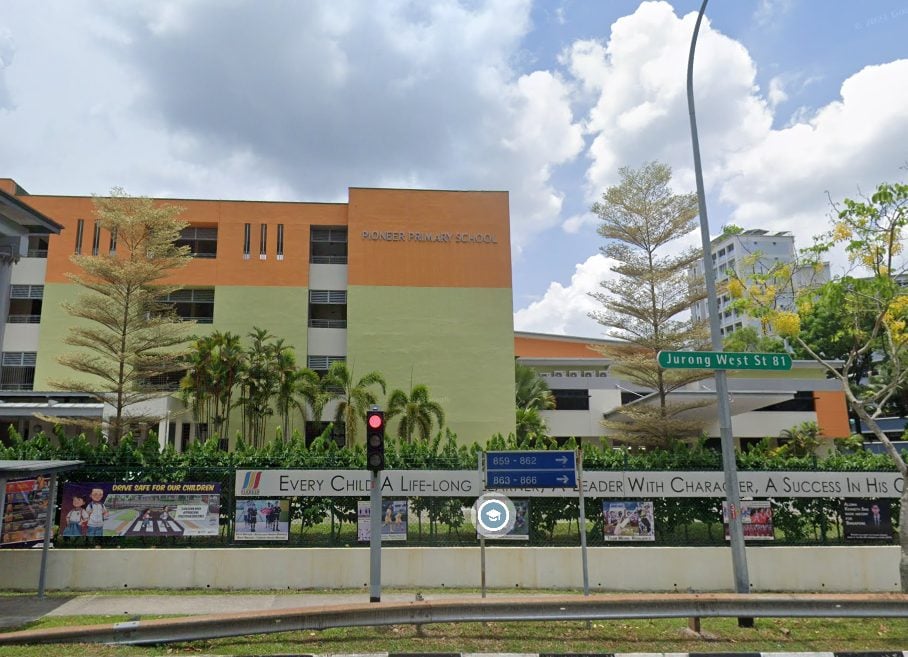 While there are only a few condominiums around the school (The Floravale and Westwood Residences are within 1km, while The Centris is between 1-2km away), the impact is most felt with HDB resale apartments within the school zones.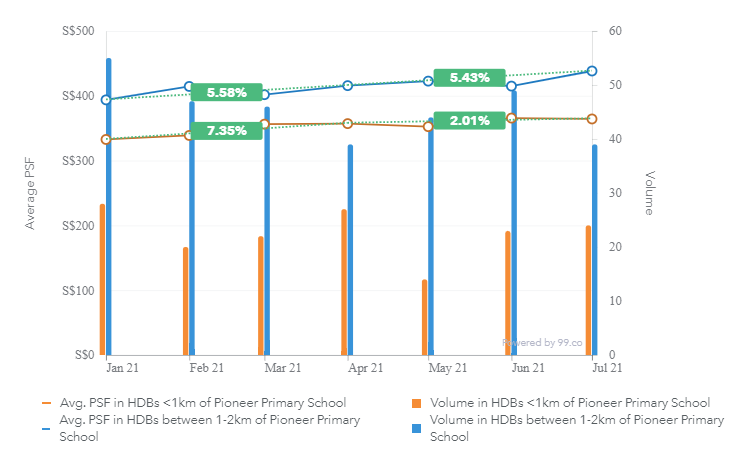 Based on our data, average PSF prices of HDB resale flats were up 7.35% (<1km) and 5.58% (1-2km) between January and April 2021. After the announcement in April, the four-month increase declined to 2.01% (<1km) and 5.43% (1-2km) between April and July 2021.
While there was a noticeable decrease in volume for HDBs (<1km) in May, HDBs (1-2km) seem unaffected as much. One possible reason? Juying Primary School, the new merged site, is within the 1-2km zone of Pioneer Primary.
We should note that despite the impending relocation of Pioneer Primary, there are other primary schools in the neighbourhood like West Grove and Westwood Primary and the One World International School.
HDBs <1km and 1-2km of Tampines North's Angsana Primary
On 27 May 2020, it was announced that Angsana Primary School, which is currently located at 3 Tampines Street 22, will move 3.3km to a new site at 51 Tampines Street 61 by January 2022. The Primary 1 Registration Exercises for the 2021 and 2022 intakes will still be based on the school's current Tampines Street 22 address.
While Angsana Primary's existing neighbourhood at Tampines Street 22 is a fairly mature estate (there are several primary, secondary and international schools in the vicinity), the one at Tampines Street 61 is not.
Besides Poi Ching school at Tampines Street 71, residents within 1km of the new site do not seem to have that many primary school options. However, residents within the 1-2km zone have slightly more alternatives, such as Gongshang, Tampines North, Elias Park, Meridian and Junyuan Primary.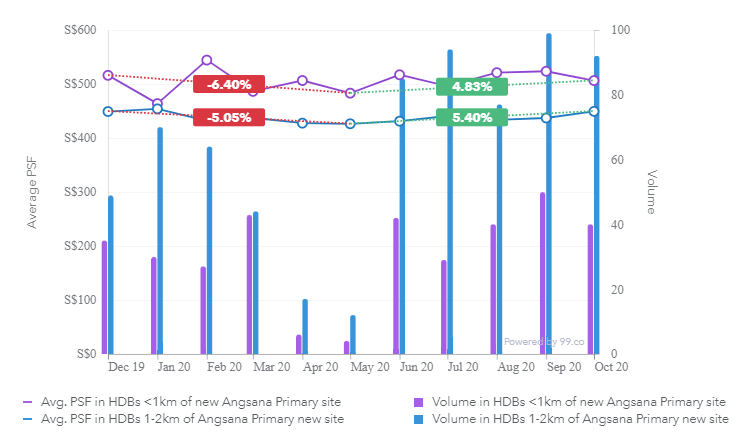 Condos 1-2km of Chatsworth International School
Finally, we thought we look at the price impact on condos during the time when Chatsworth International School relocated out of its East Campus at 25 Jalan Tembusu in June 2018 and Orchard Campus at 37 Emerald Hill in June 2020 into its new Bukit Timah Campus at 72 Bukit Tinggi Road.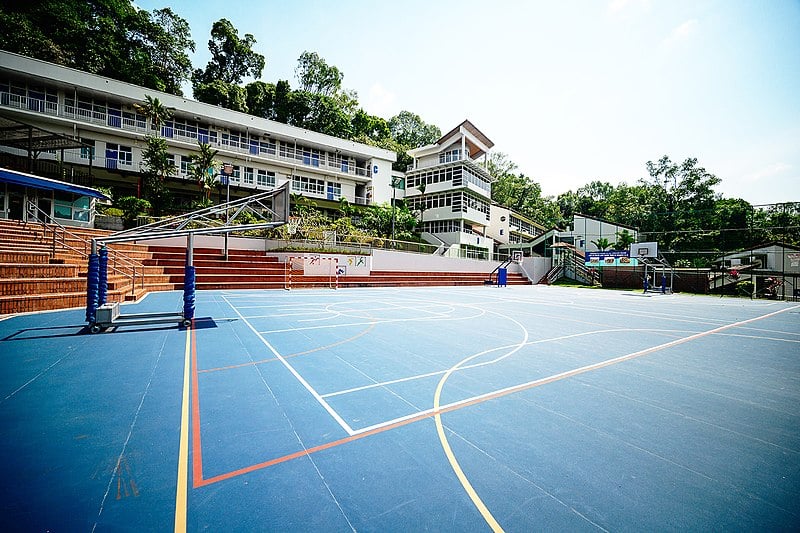 While the distance-based allocation rules do not apply for private schools, we'll look at condos within a 1-2km radius of all three sites before and after the relocation.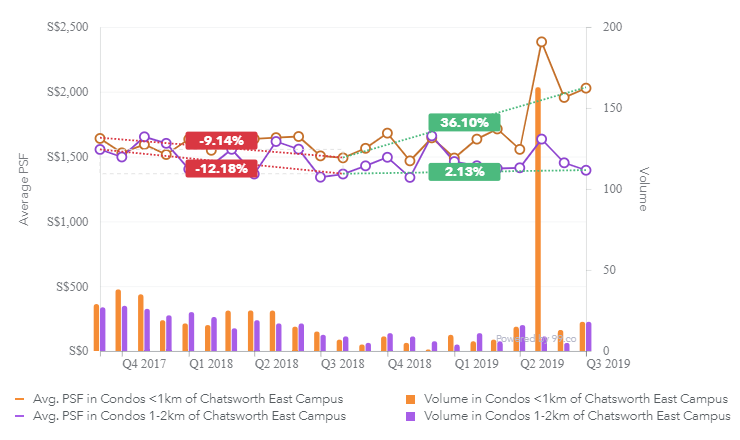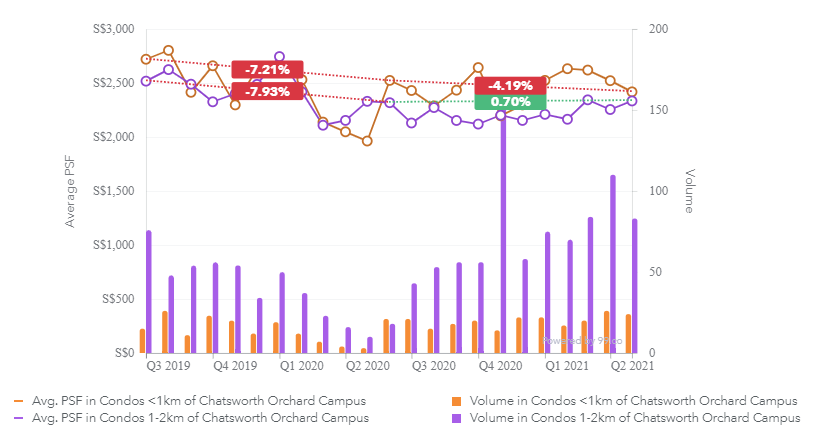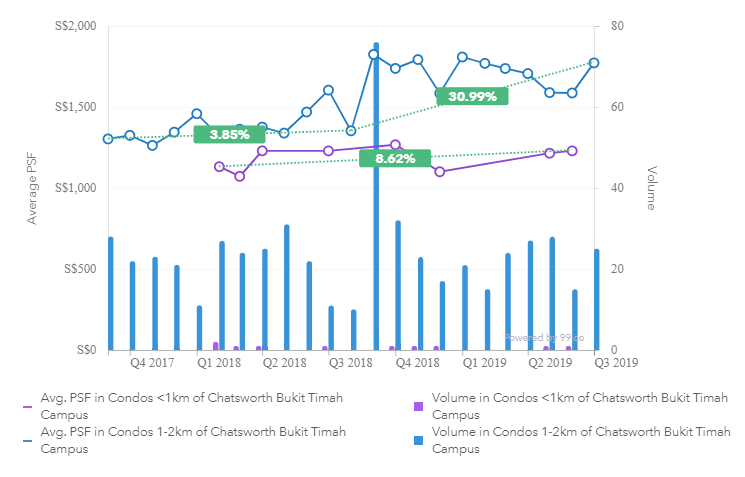 In summary, there are clear signaling patterns in average PSF prices and sales volume of residences within 1km and 1-2km of a school, once news of the school's relocation/addition is public. The pattern can be more apparent 6 to 12 months before and after the actual move – especially if it's one of high demand. The impact seems lesser if there are alternative schooling options in the zone – like HDB resale flats in the 1-2km zone of Pioneer Primary.
While the quantum of increase or decrease differs between private and public homes due to the nature of demand for a particular school, it seems more pronounced for homes within the 1km zone compared to 1-2km zones. Naturally, if the zone is a fairly new estate with very few schooling options, the pattern becomes obvious, as we've seen with Angsana Primary's effect on HDB resale flats in the Tampines North estate.
In conclusion, there is a premium when it comes to living within 1km or 1-2km of a school, especially if it's in high demand and there aren't many other schooling options within the zone. This premium becomes pronounced before and after the announcement and the school's actual relocation, at least within the first 6-12 months.
–
Are you registering your child for Primary 1 School Admission next year? Let us know in the comments section below or via our Facebook post. 
If you found this article helpful, 99.co recommends Why living within 1km of a primary school is such a big deal in SG and 13 new launch condos within 1km of popular schools.
Looking for a property? Find the home of your dreams today on Singapore's fastest-growing property portal 99.co! If you would like to estimate the potential value of your property, check out 99.co's Property Value Tool for free. Meanwhile, if you have an interesting property-related story to share with us, drop us a message here — and we'll review it and get back to you.