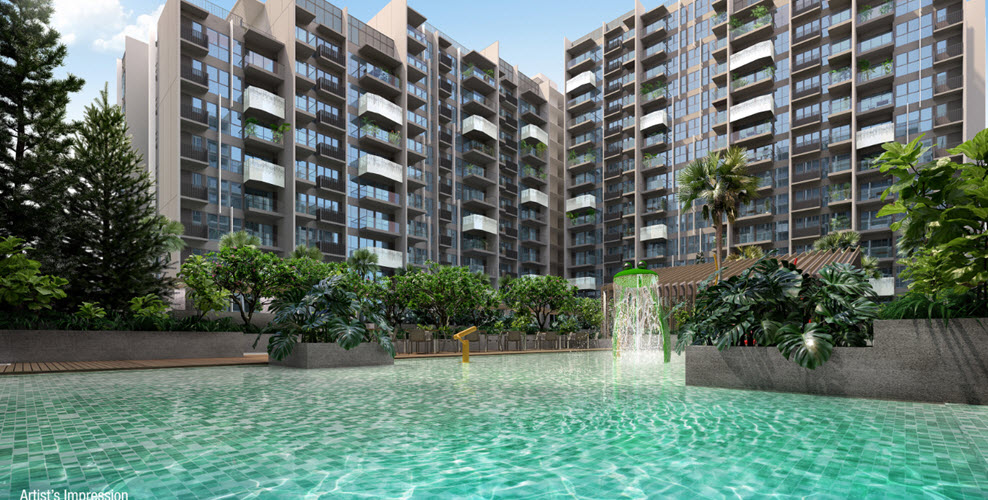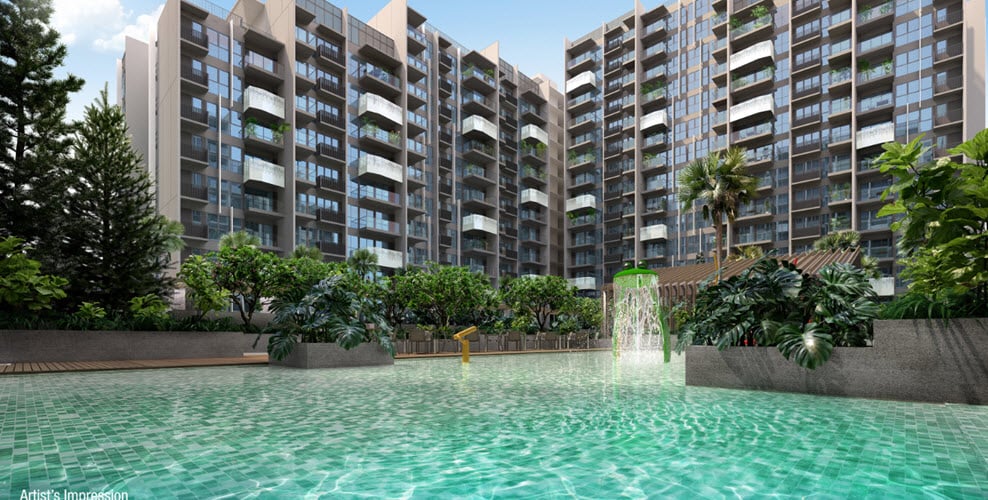 A new launch condo is kind of the BTO of private housing – at the point of sale, you're buying into an idea of a home. You'll still have to wait about 3 years for that idea to become an actual, physical reality. So why invest in something that you're going to have to wait for?
1. Progressive Payments Schedule
Since a new launch condo isn't technically constructed yet, buyers aren't expected to make the full payment right at the start – instead, it's spaced out into what's called 'progressive payments'.
This makes new launch condominiums a great option for the buyer who doesn't really have much by the way of upfront capital as it allows the buyer to stretch out his payment obligations over a longer period of time.
Instalments are made every few months whenever the developer hits certain pre-set milestones in construction. This works out to a payment of about 5 – 10 percent of the purchase price every 6 months or so, until around the time the Temporary Occupation Permit (TOP) is issued (about 3 years from launch), at which point the remaining 40 percent falls due.
The smaller instalments translate to smaller, more manageable mortgage instalment obligations; welcome news to any buyer.
Click here to read more about how the progressive payments scheme works.
2. Capital appreciation
Being the first owner of a property, you'll be in the best position to reap the most capital appreciation from your unit if you decide to sell it.  
Two main factors play into this.
First, if you were a second or subsequent buyer, you'd have likely paid a premium on the property (since the seller would want to make a profit over his investment). That means when you sell the unit, you may find yourself competing with neighbours who're able to ask a far lower price without sacrificing profit since they'd bought at developer prices. This means having to lower your asking price, effectively eating into your bottom line.
Second, there's no asset depreciation in a new launch condominium. Depreciation only begins upon completion, so the closer you sell to the completion date, the lower the depreciation, and the higher the opportunity for profit. Just be sure to wait at least 4 years from your purchase to avoid having to pay any Seller's Stamp Duty on your sale. 
3. Greater Choice of Units
Buying a unit in a new launch condo means you're not constrained to choosing between the few units that people decide to put on the market.
You'll have a greater chance of securing prime units on the higher floors, with good views. This makes for a nicer living situation for you, and also makes your unit more valuable on the open market should you decide to sell.
4. Free Repairs!
You've just put some serious money down on your home. The last thing you want to do is spend even more repairing things in that expensive home. The good news with new launch condominiums is that all developer-provided fittings and fixtures come with a warranty (usually lasting a year) should any issues crop up.
So if you find yourself with a leaky roof, put away the cheque book. The developer's got you covered (pun intended).
5. New Fittings, Fixtures and Facilities
One of the best things about a new launch condo is that the fittings, fixtures and facilities are going to be brand new.
Not only does it eliminate the 'ick' factor of pre-used fittings, it also means less maintenance work for you since you're getting them at their prime.
It also means not having to deal with other people's less than impressive renovation choices.
6. Discounts and Freebies
Probably my favourite part is the numerous discounts, vouchers and freebies developers throw at you in the hopes of enticing you to purchase (yes, the kiasu runs strong in me).
From VVIP and early bird discounts to stamp duty reimbursements, developers have gotten extremely creative in coming up with offers and deals to attract buyers. We've covered a fair bit on the types of promotions developers have done in the past here, here, here and here.
Granted, it won't mean you're walking away with a unit at half price, but it does make the deal a whole lot sweeter. Saying yes to a newly launched condominium might mean a long wait to move in, but it's safe to say there are plenty of reasons why it's worth it.