Heard of the phrase try-hard? Well doesn't matter whether you've heard of it or not. If you live in Singapore, chances are you're probably one. But that's not a bad thing, in a society where almost everyone lives and breathes the try-hard life. We embrace it. This is why try-hard neighbourhoods, or ones that try to distinguish themselves from the norm, are often the popular ones.
Here are some neighbourhoods that perhaps try too hard (but we still love them):
Tiong Bahru
Tiong Bahru is the ultra-hip grandparent you never had. Beneath the old facade of its war-time architecture lies an upscale cafe-hopping paradise. As Singapore's first public housing estate, Tiong Bahru literally rose from the dead. Burial grounds occupied the area before Singapore Improvement Trust (that's right, Tiong Bahru is so old that HDB wasn't even called HDB yet), took over its development. In fact, its name translates to 'New Cemetery' in Malay.
As a place with humble origins, Tiong Bahru today tries its best to look the part. Many of its cafes are designed to give a neighbourhood coffee-shop vibes. Comb through the streets of Tiong Bahru and you may think it's a rundown neighbourhood with a deep history.
Here are some interesting historical elements in the Tiong Bahru neighbourhood:
1. 'Aeroplane Flats' Block 81 and 82 Tiong Poh Road
As part of the Streamline Moderne architectural style that begin in the 1930s, these blocks were inspired by aerodynamic designs. Its curved edges and long horizontal lines give off the look of an aeroplane from afar, hence giving them the name of 'Aeroplane Flats'.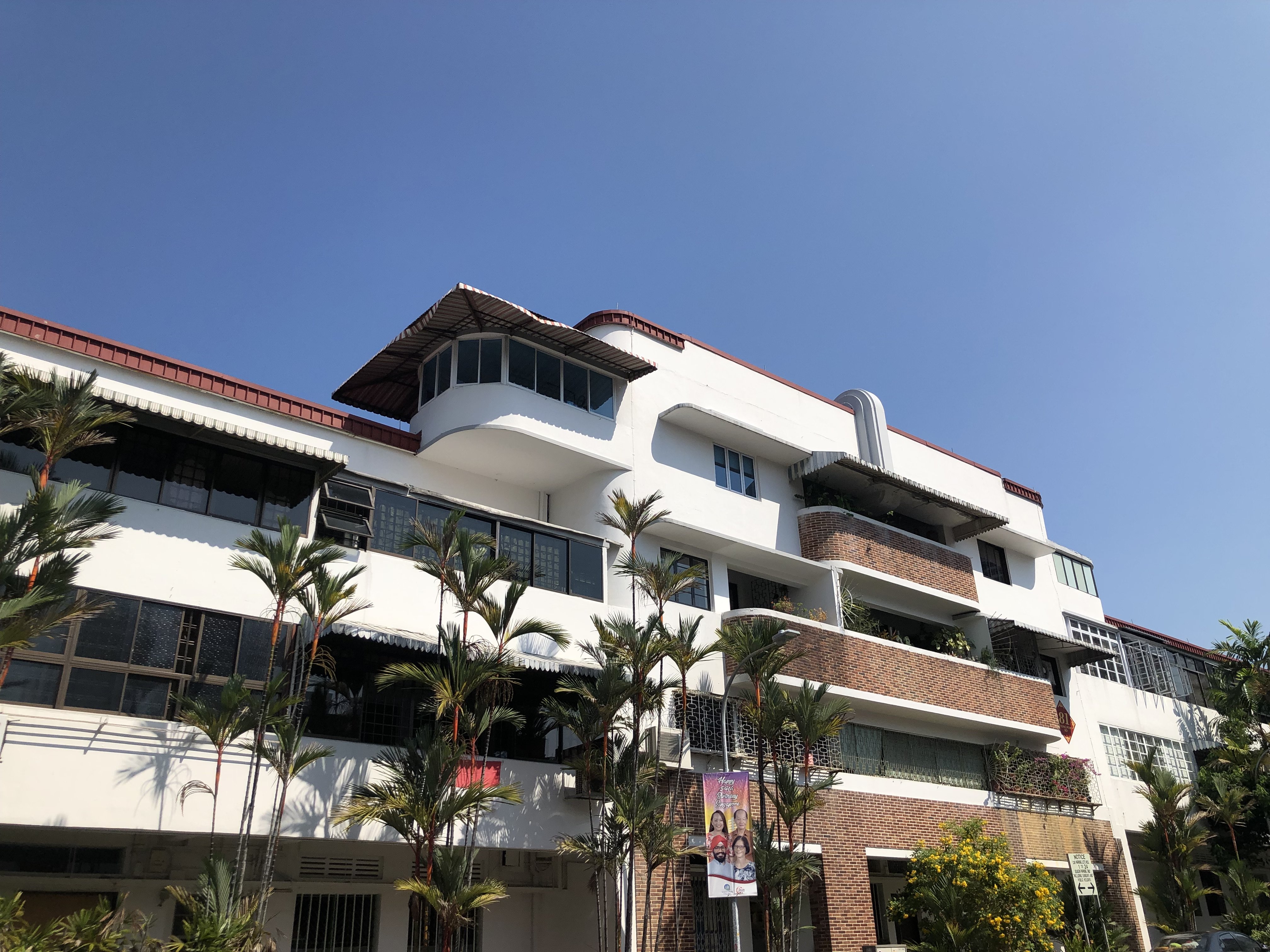 2. Yip Yew Chong Murals
Yip paints beautiful murals depicting old-time Singapore from his personal memories. While he has also painted murals in other parts of Singapore, such as Everton Road and Telok Ayer Street, three of his art pieces are located in Tiong Bahru: Birdwatchers at Block 71, Pasar Tiong Bahru along Block 73 and lastly, Home at Block 74. Explore the depths of Tiong Bahru as you hunt down all three of his murals.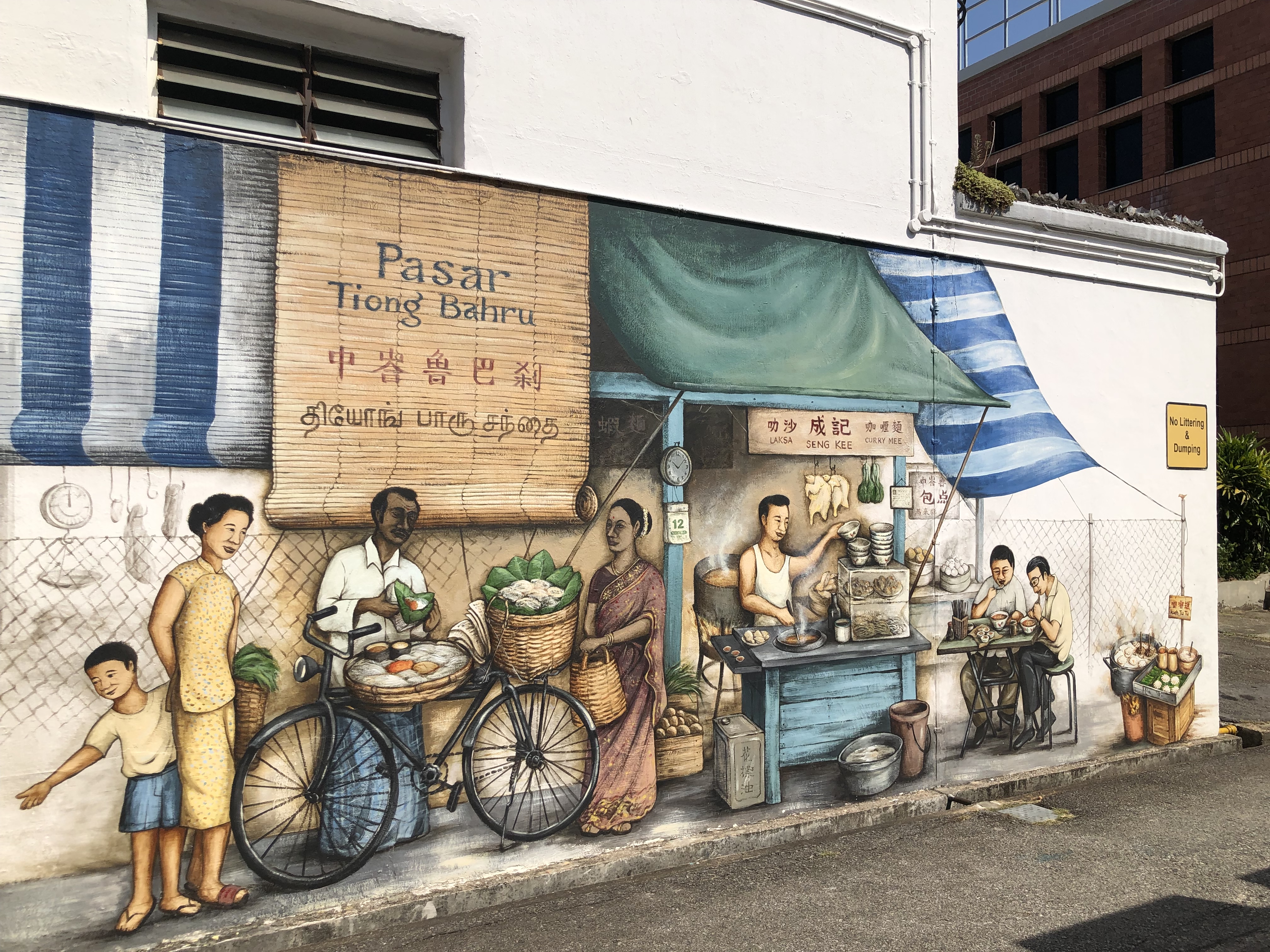 3. Spiral Staircases
A stroll along Tiong Bahru made me realise that many of its flats still have spiral staircases, influenced by British architecture. The stark contrast between the old flats and modern HDBs was a rare and beautiful sight.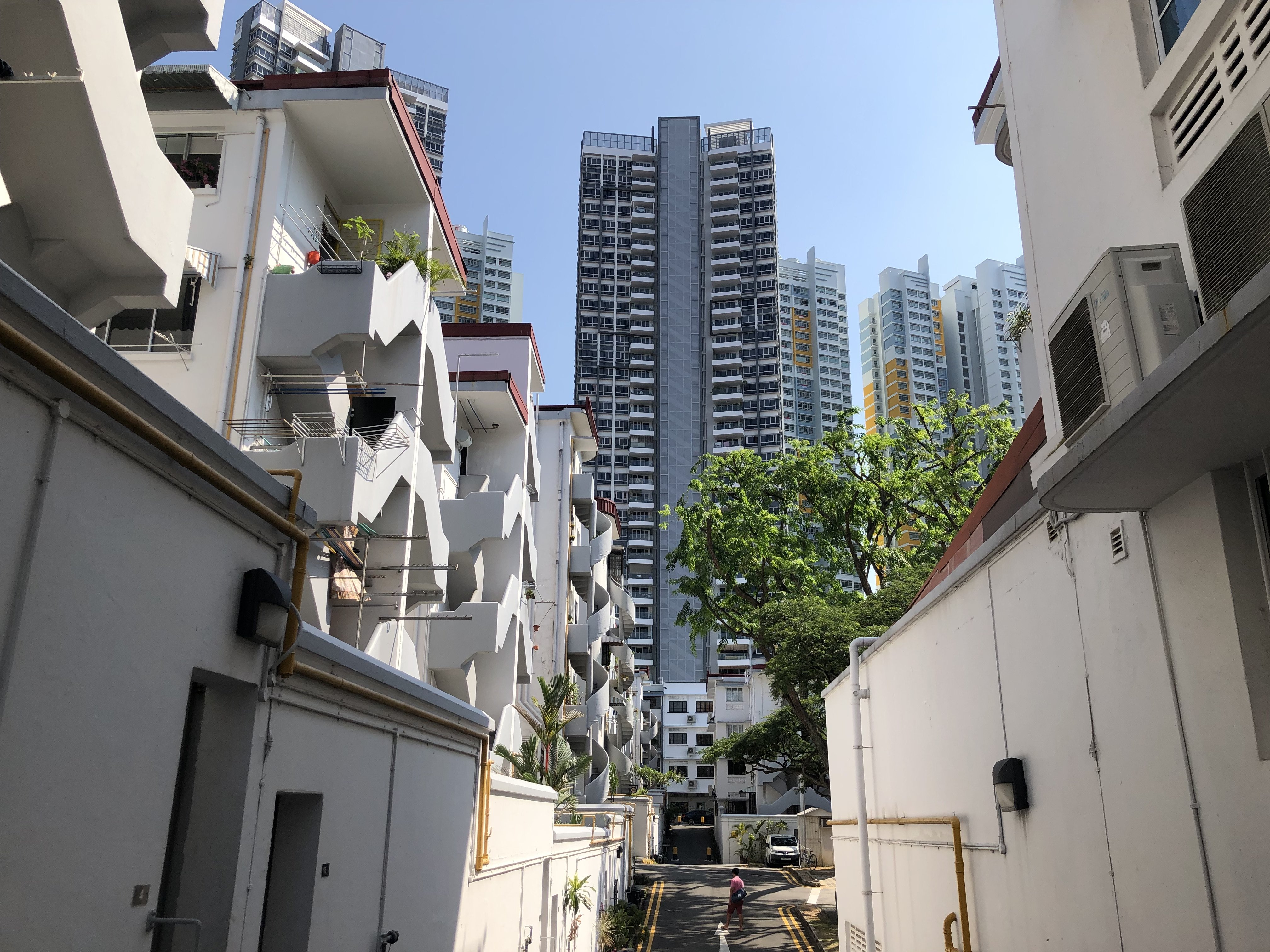 But while Tiong Bahru does have a rich history, the price of food there gives it's true atas identity away. With shops serving desserts that cost more than an average meal in Singapore, Tiong Bahru hardly qualifies as your down-to-earth neighbourhood.
Tiong Bahru appears to represent the essence of Singapore's transition, from old to new. There is confusion in the landscape as the neighbourhood attempts to adapt to this jarring difference. Cafes pride themselves in looking like part of old-time Singapore, while offering modern hipster food. Shops appear to be old and rundown on the outside, but are designed like Pinterest mood boards on the inside.
Here are some of Tiong Bahru's many hipster hideouts:
1. Bincho at Hua Bee
Located at the ground floor of Moh Guan Terrace, this unassuming Mee Pok stall in the day turns into a Japanese restaurant at night. Bet you couldn't tell that this is a Japanese restaurant from the outside.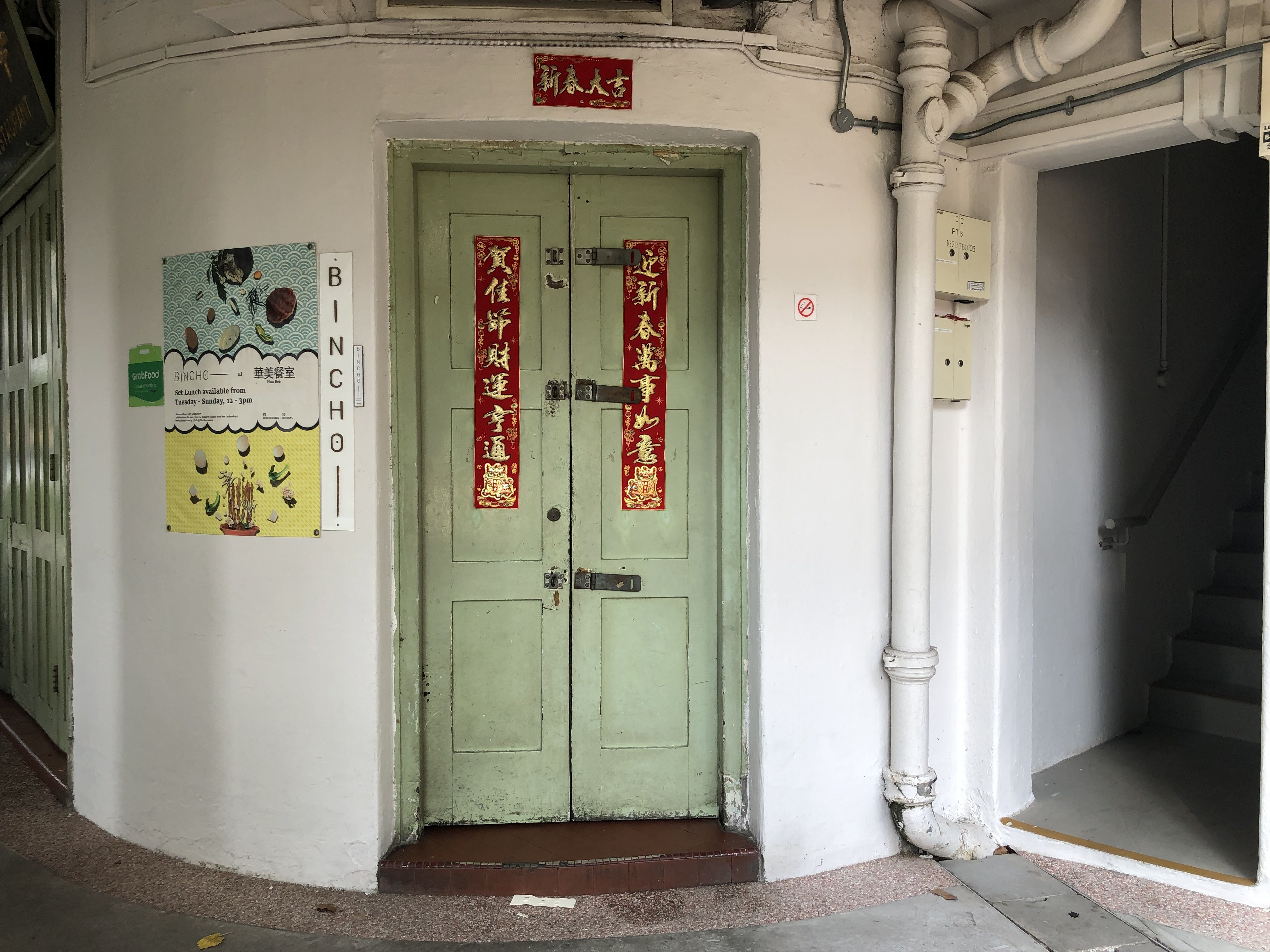 2. Woods in the Books
A whimsical-looking local bookstore that specialises in picture books.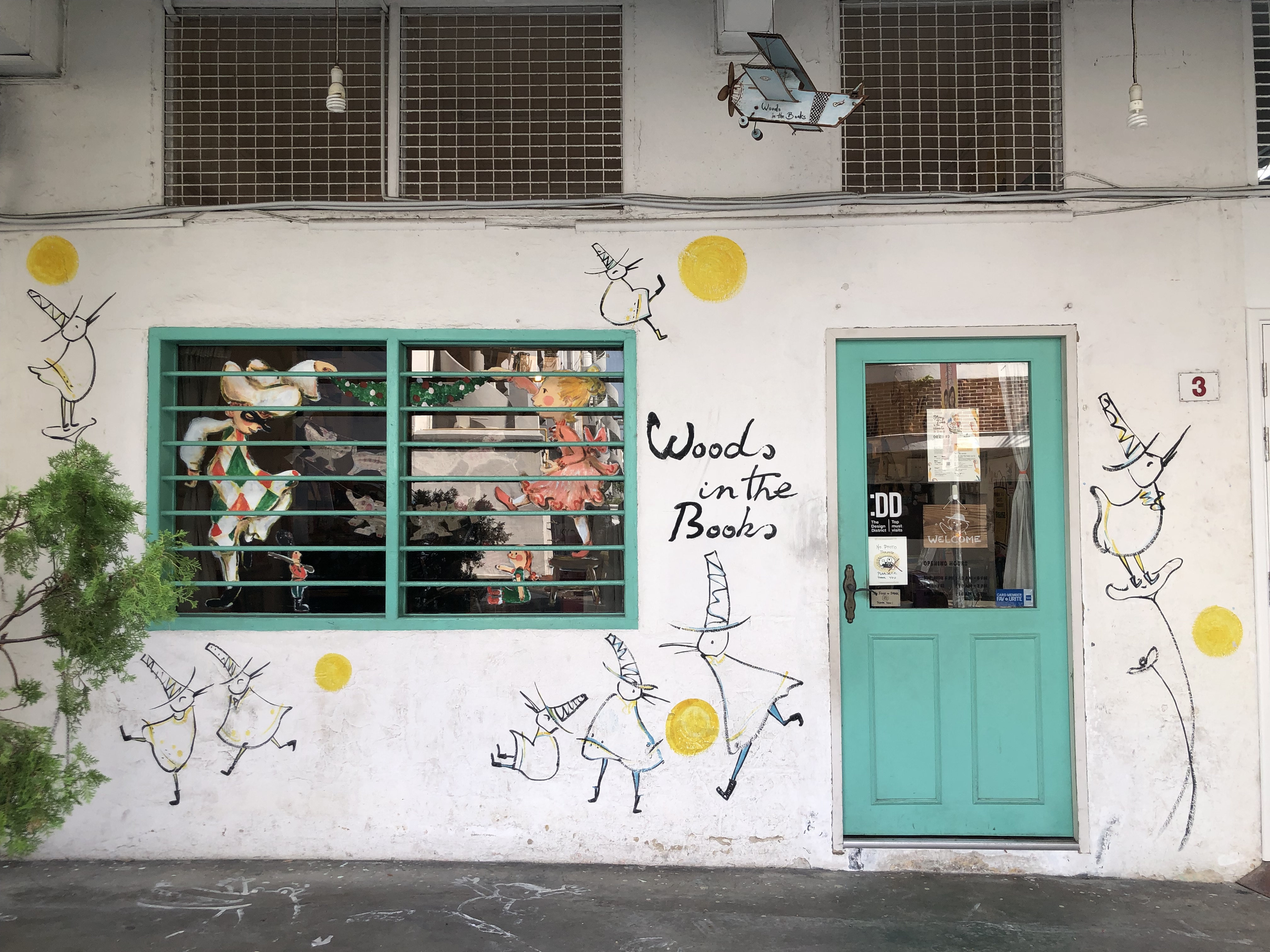 3. Cat Socrates
Sells a wide range of items, ranging from household decorations to unique local memorabilia. They even have a section catered to items with cat prints. As a Singaporean, I never thought that I would be interested in local souvenirs, but the ones at Cat Socrates caught my eye.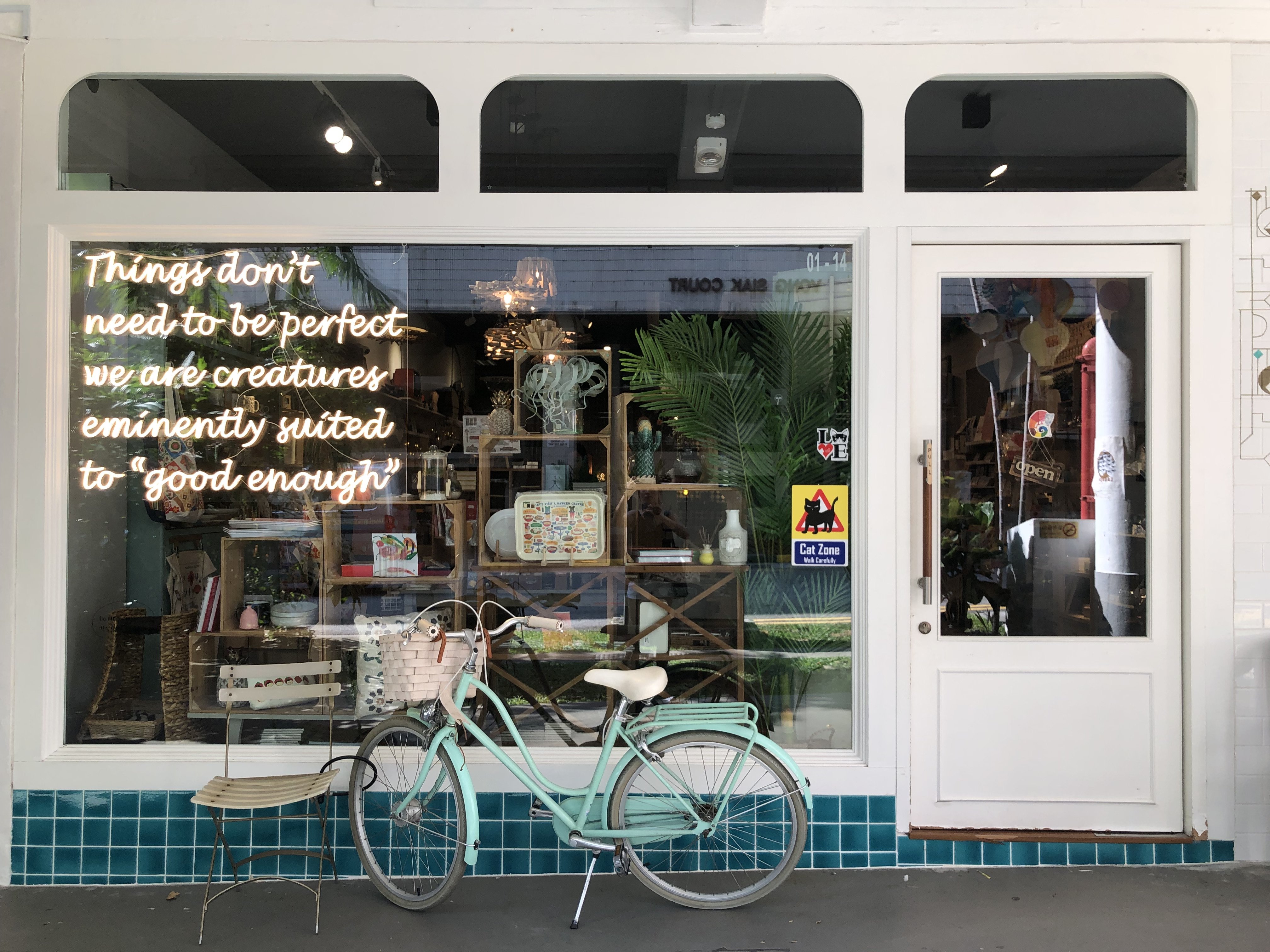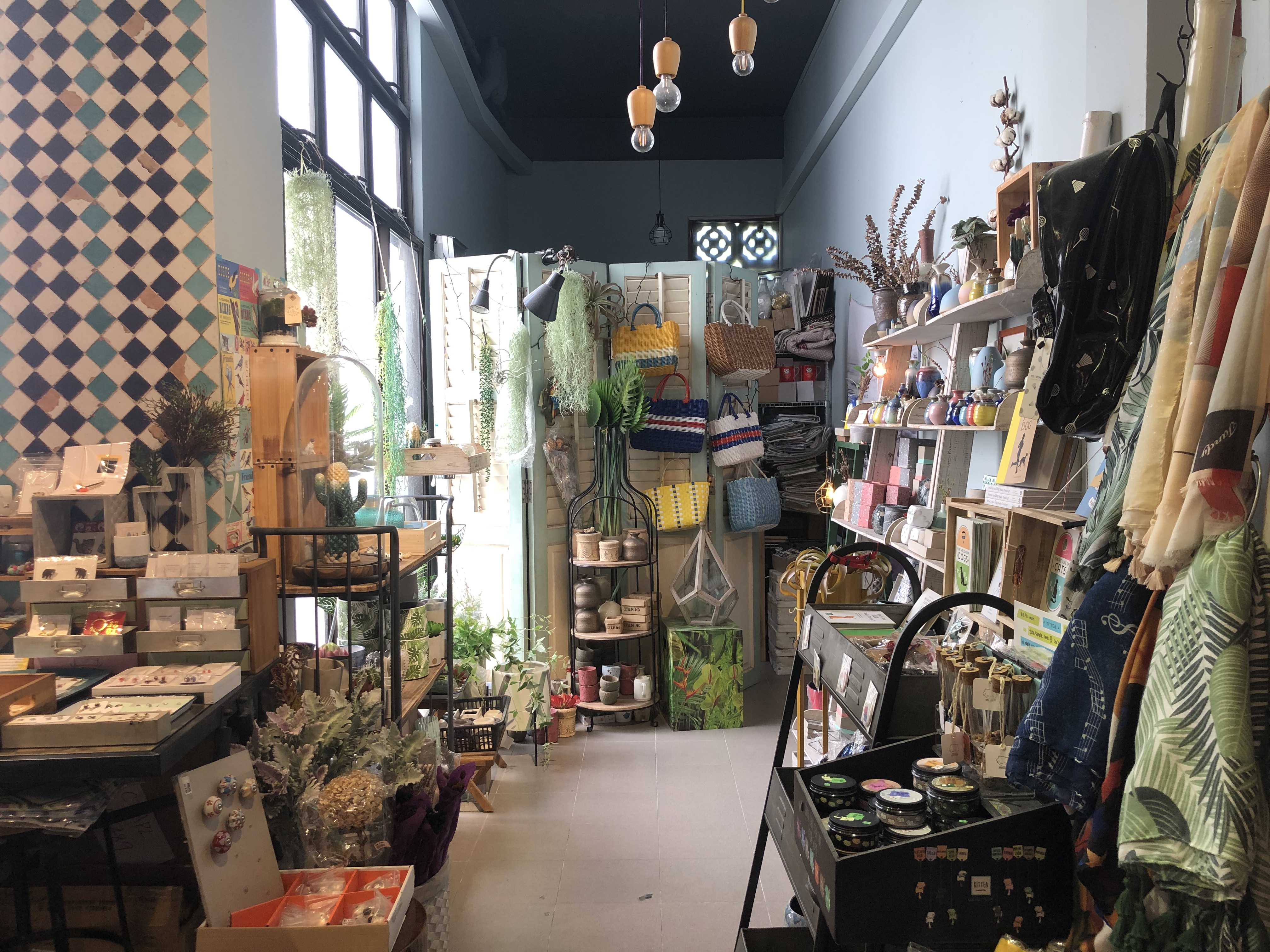 Another interesting thing I caught in Tiong Bahru was this HDB flat owner who offers shoe repair services, using their window as a storefront.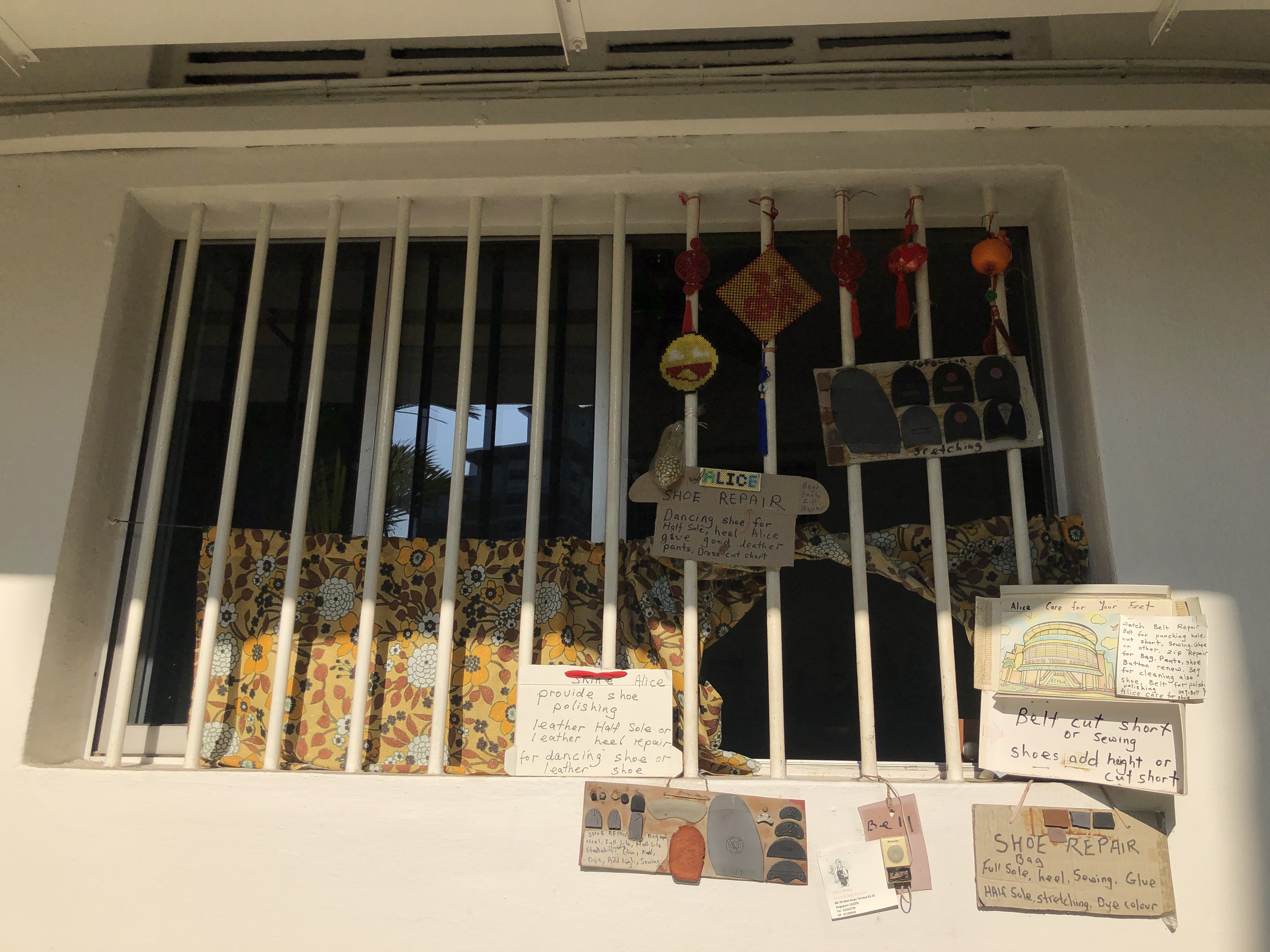 These hipster areas are proof that Tiong Bahru has changed much over the years, although the old-school architectural styles of modern shops there seem to indicate a reluctance to leave its past behind. I wonder if Tiong Bahru will ever be truly gentrified, if it's historical elements will one day be permanently erased from our landscape.
Joo Chiat/Katong
Next up on our list of try-hard neighbourhoods is Joo Chiat/Katong. Set within old-school shophouses is another stretch of modern cafes. Somehow, aspiring restaurateurs seem to love setting up stalls in Joo Chiat. The place is filled with people looking to redefine food. The area stretching from I12 Katong to the Red House is full of modern eating establishments. Here are some prominent ones:
1. Sinpopo Brand
An addition to retro-looking cafes is Sinpopo Brand. The wooden furniture, tin cups and patterned floor tiles all contribute to an old-school vibe. The menu serves local favourites with a modern twist.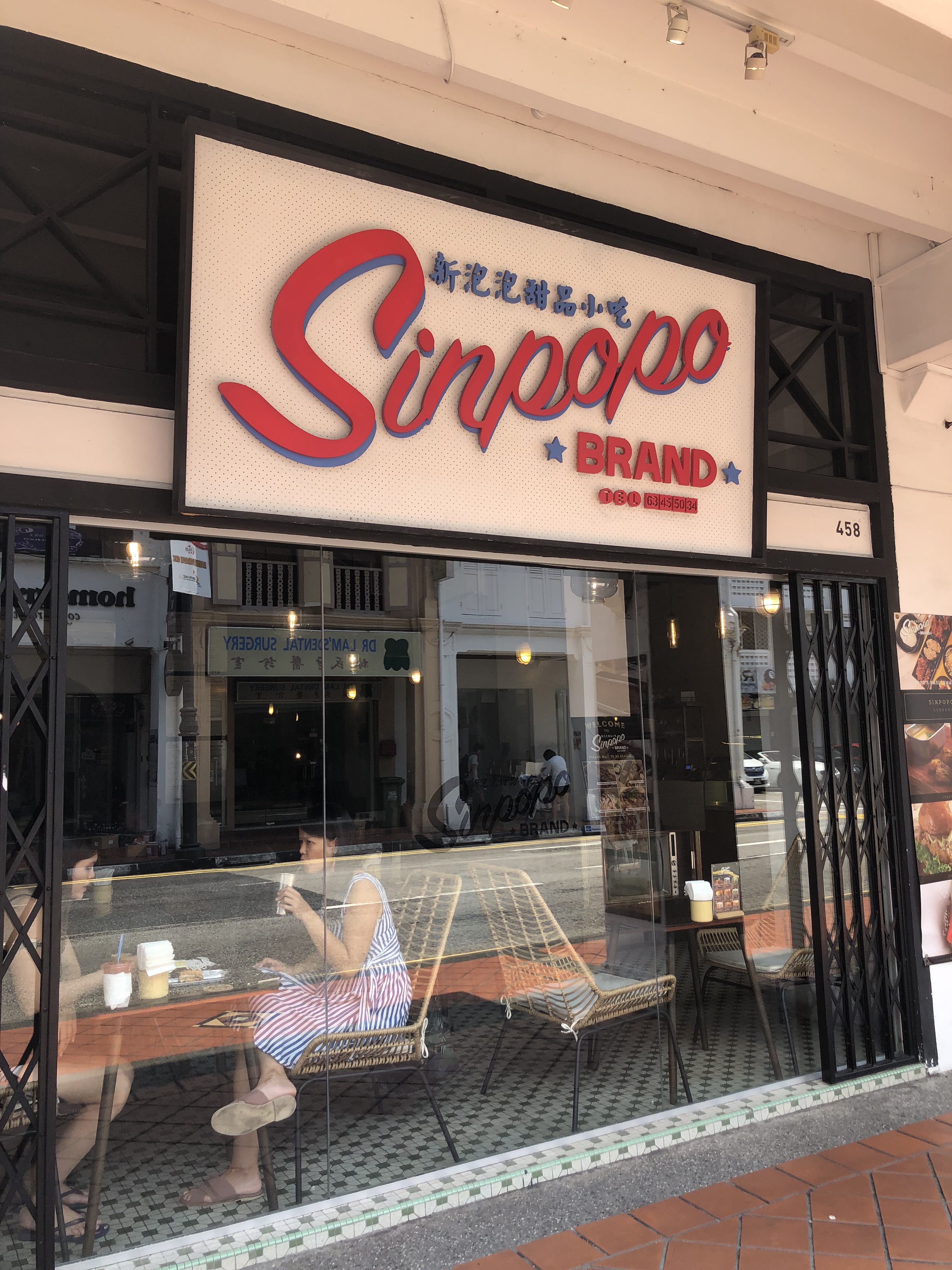 2. Birds of Paradise
What's a visit to Joo Chiat without dropping by the famous Birds of Paradise? This popular botanically-themed artisanal gelato shop is perpetually packed. It offers interesting flavours such as White Chrysanthemum and Strawberry Basil. It has since opened another branch in Jewel Changi Airport.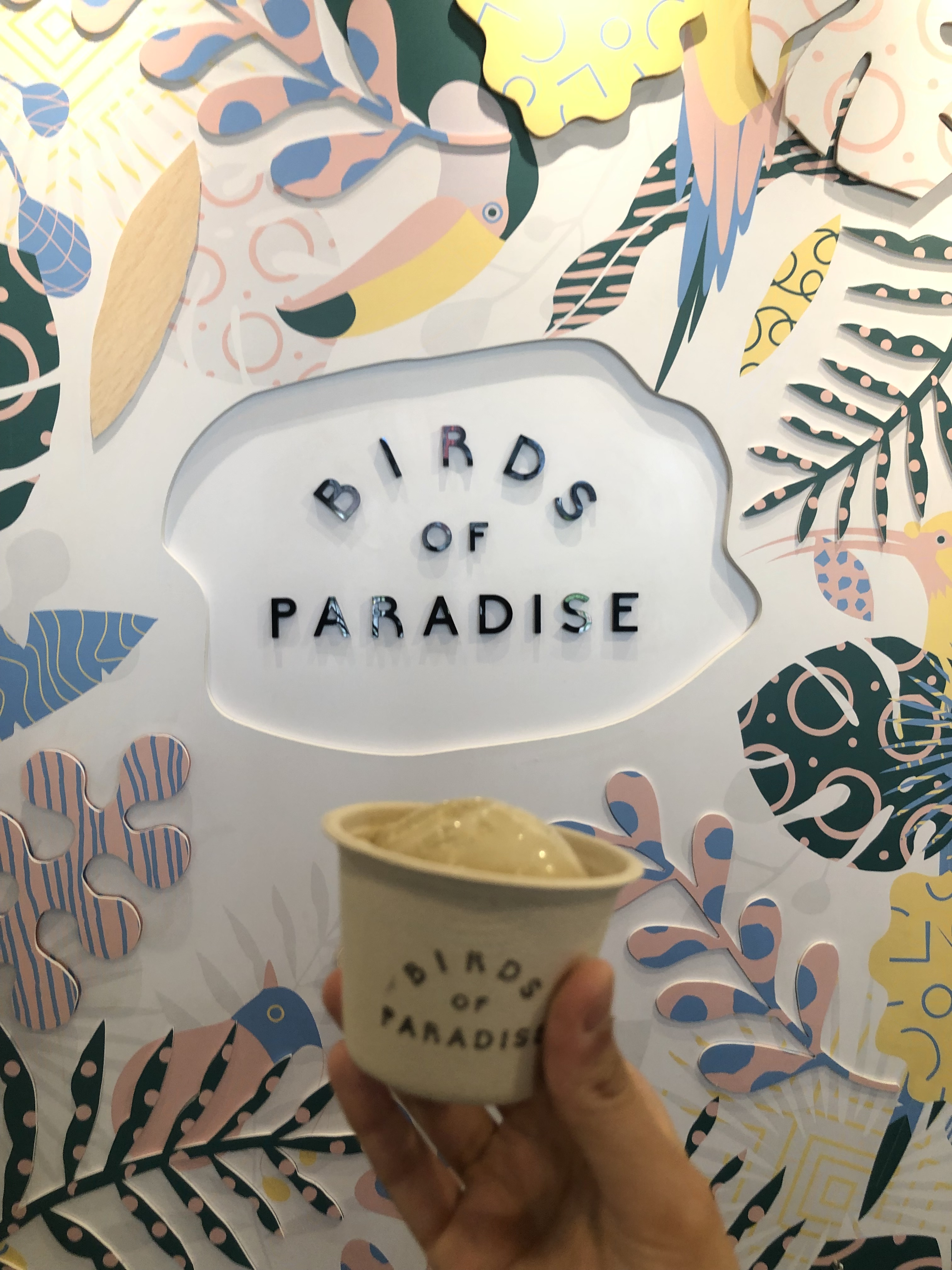 3. AlibabaR Hawker Bar
This hawker centre by day transforms into a bar at night and looks nothing like your typical hawker centre. Fun fact: Aston's used to be a hawker stall in AlibabaR before it picked up and opened independent stalls of its own.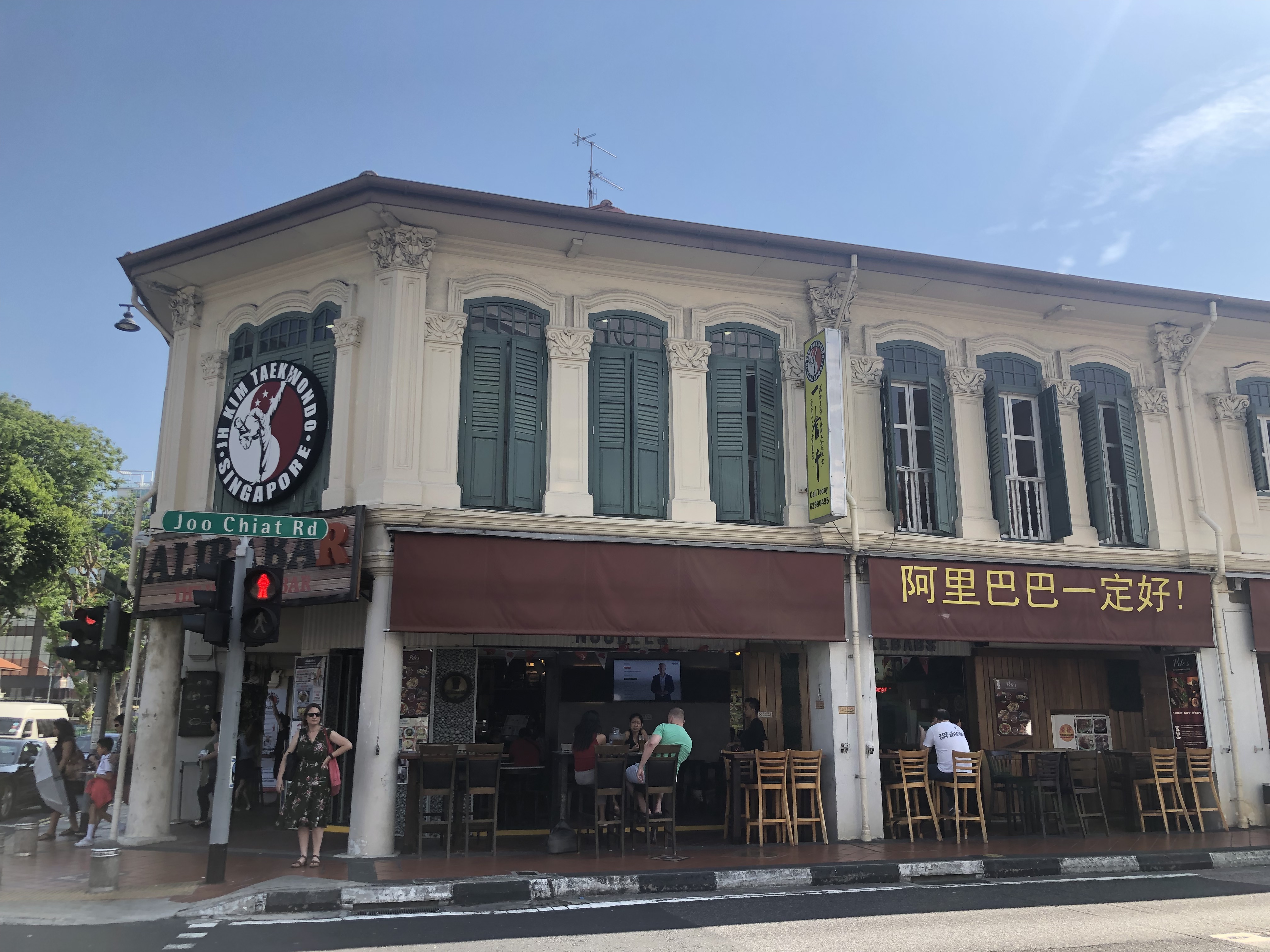 4. Rabbit Carrot and Gun
Not your typical hipster café. Besides dining, Rabbit, Carrot and Gun is a boutique hotel that offers themed suites. Running on a tight vacation budget? Consider a local staycation here.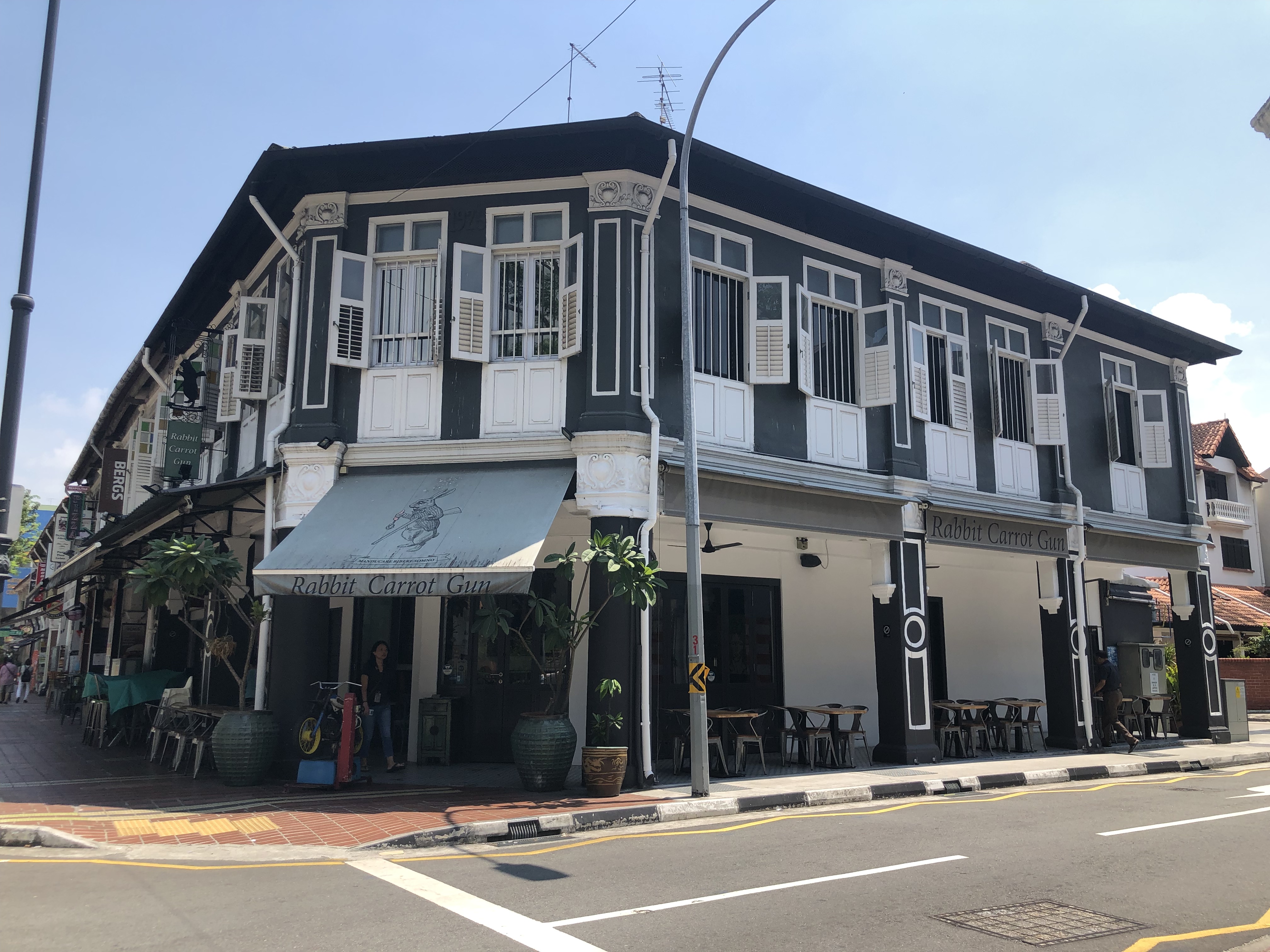 Architecture wise, here's what's interesting about Joo Chiat:
1. Katong Red House
This iconic building used to house Katong Bakery & Confectionery, which closed in 2003. In 2016, the Red House finally reopened after restoration and is now occupied by Heavenly Wang, a local coffee outlet. The bright red façade is sure to catch your eye as it sits casually along East Coast Road.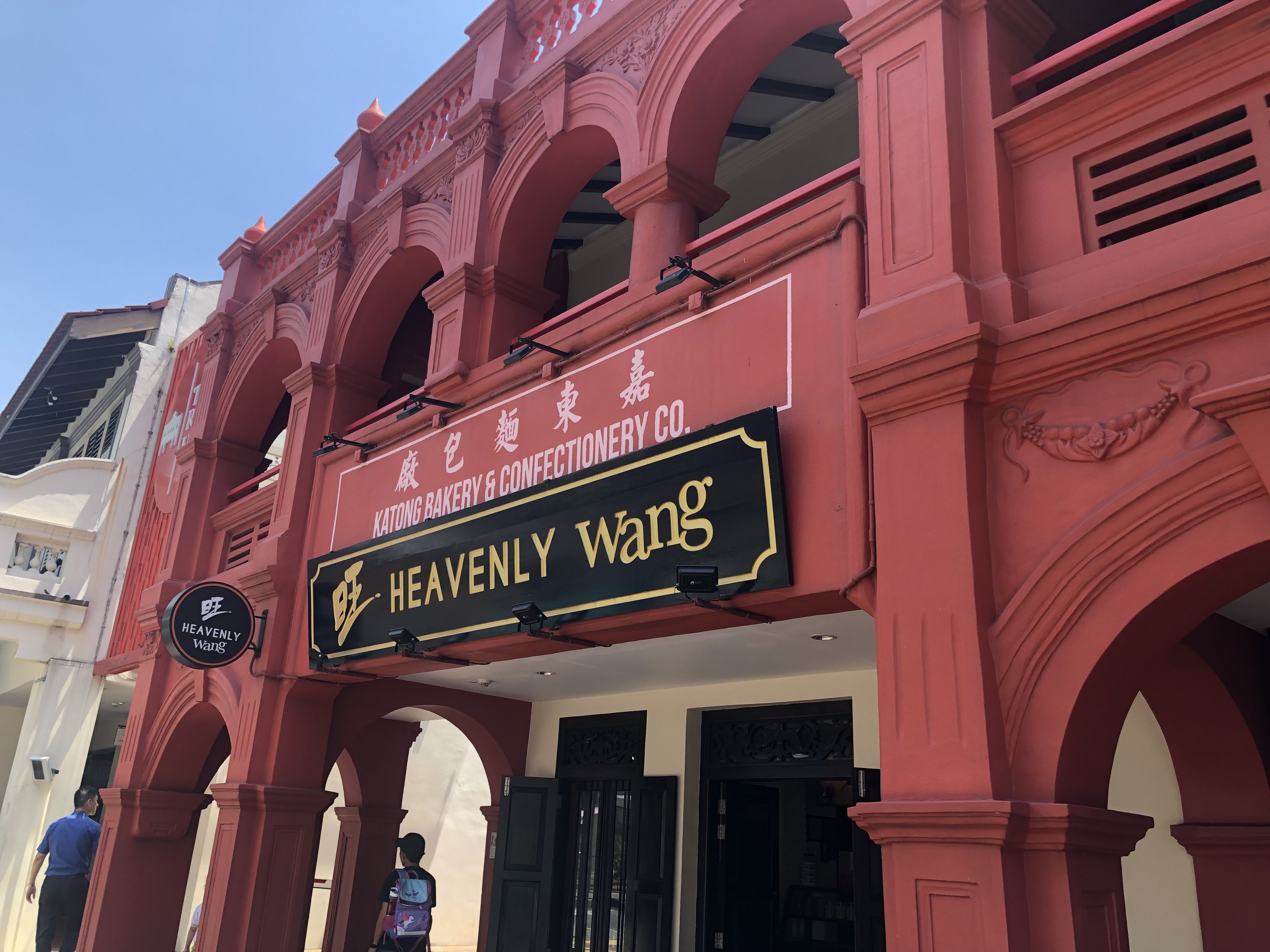 2. Peranakan Shophouses
The area is heavily influenced by Peranakan culture, with rows of brightly coloured shophouses lining the streets.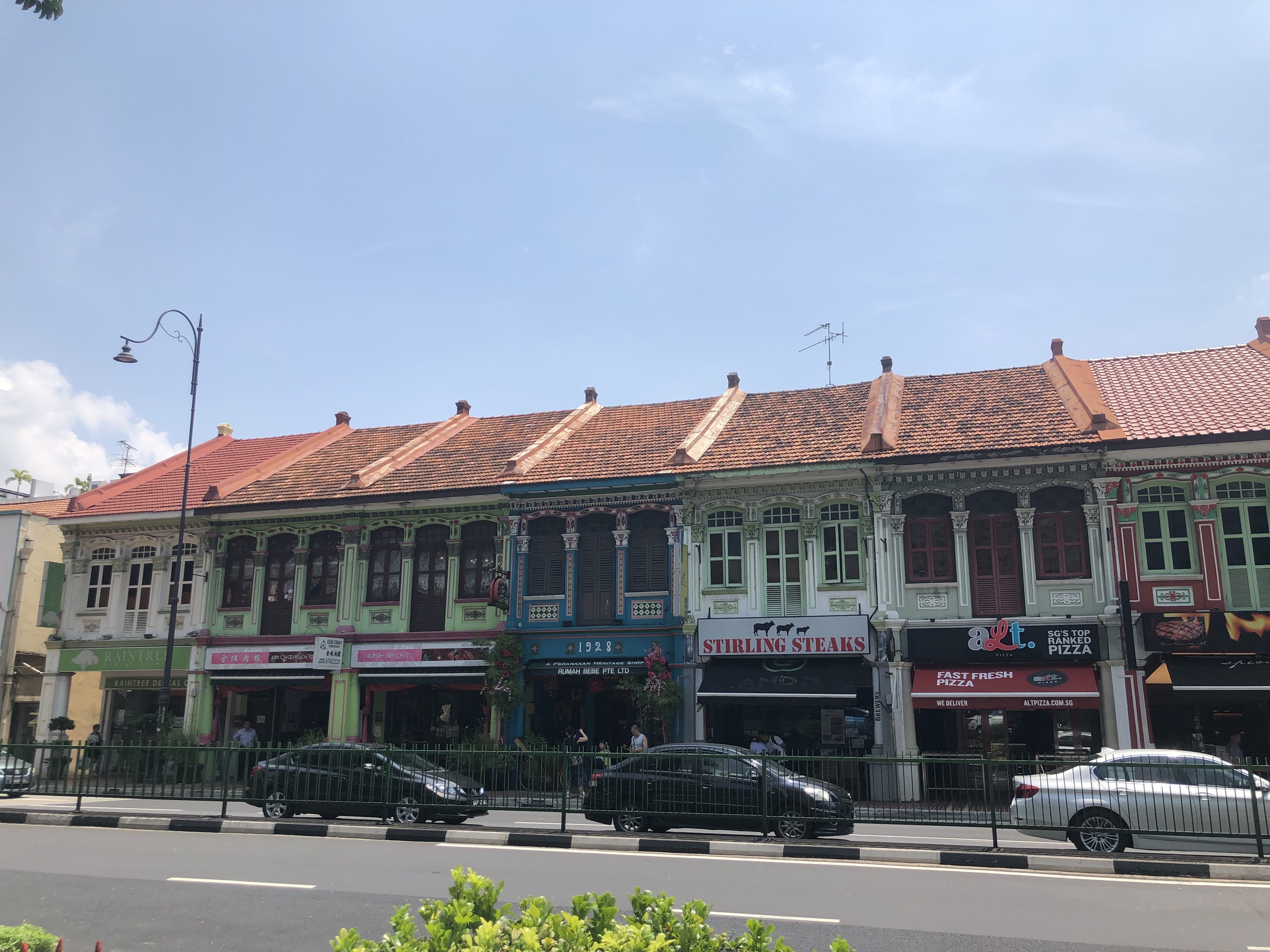 Joo Chiat seems to be neighbourhood full of people looking to redefine food, creating interesting eating establishments that fall slightly short of high-end restaurants. Similar to Tiong Bahru, we see a contrast between the old and new, as the architecture is very much retro.
Bras Basah
To be honest, I don't blame the neighbourhood on this one. Bras Basah is pretty laid back on its own. But when it the government self-proclaimed it as the cultural and heritage district of Singapore, well, it landed itself on this list. To be fair, if we were to stretch the Bras Basah area a little, towards Dhoby Ghaut, there are quite a number of museums as well as art schools in the area. But solely looking at Bras Basah, there wasn't too much to discover.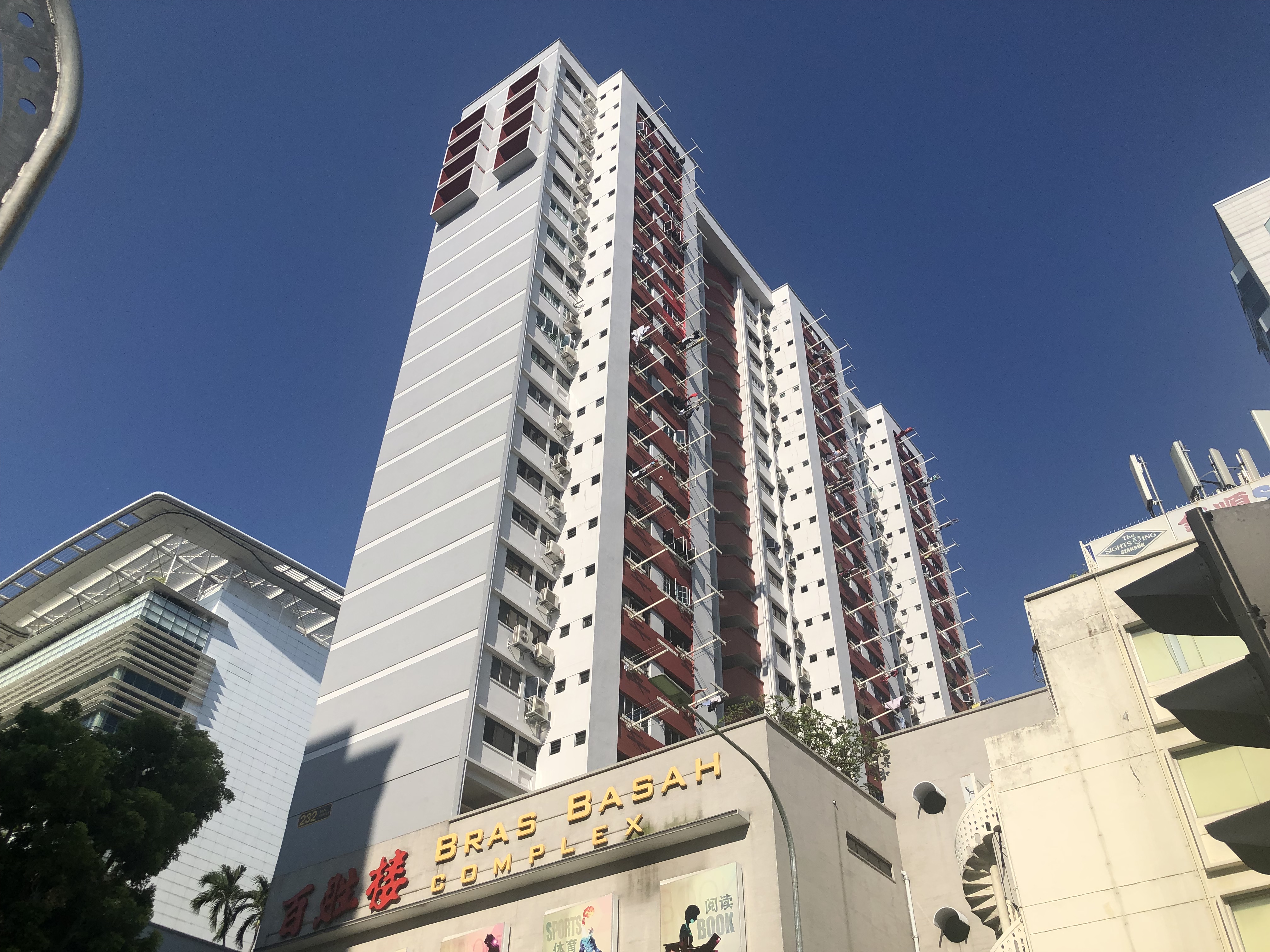 Here's what I could find:
1. MINT Museum of Toys
Located on Seah Street, this museum houses some of the most prized vintage toys and collectibles from the past. The collection is massive, with over 50,000 pieces.
2. Basheer Graphic Books
This famous bookstore located in Bras Basah complex is indeed one of its kind. A family business of the Basheers since the 1990s, it houses a huge collection of magazines and graphic books. The owners are also really friendly and nice. When I visited the store, the staff chatted to me and they seem to be pretty chill, allowing people to sit down and browse the books inside the store. Sadly, as print bookstores seem to be gradually phased out, it may be challenging for Basheer Graphic Books to keep its business running in future.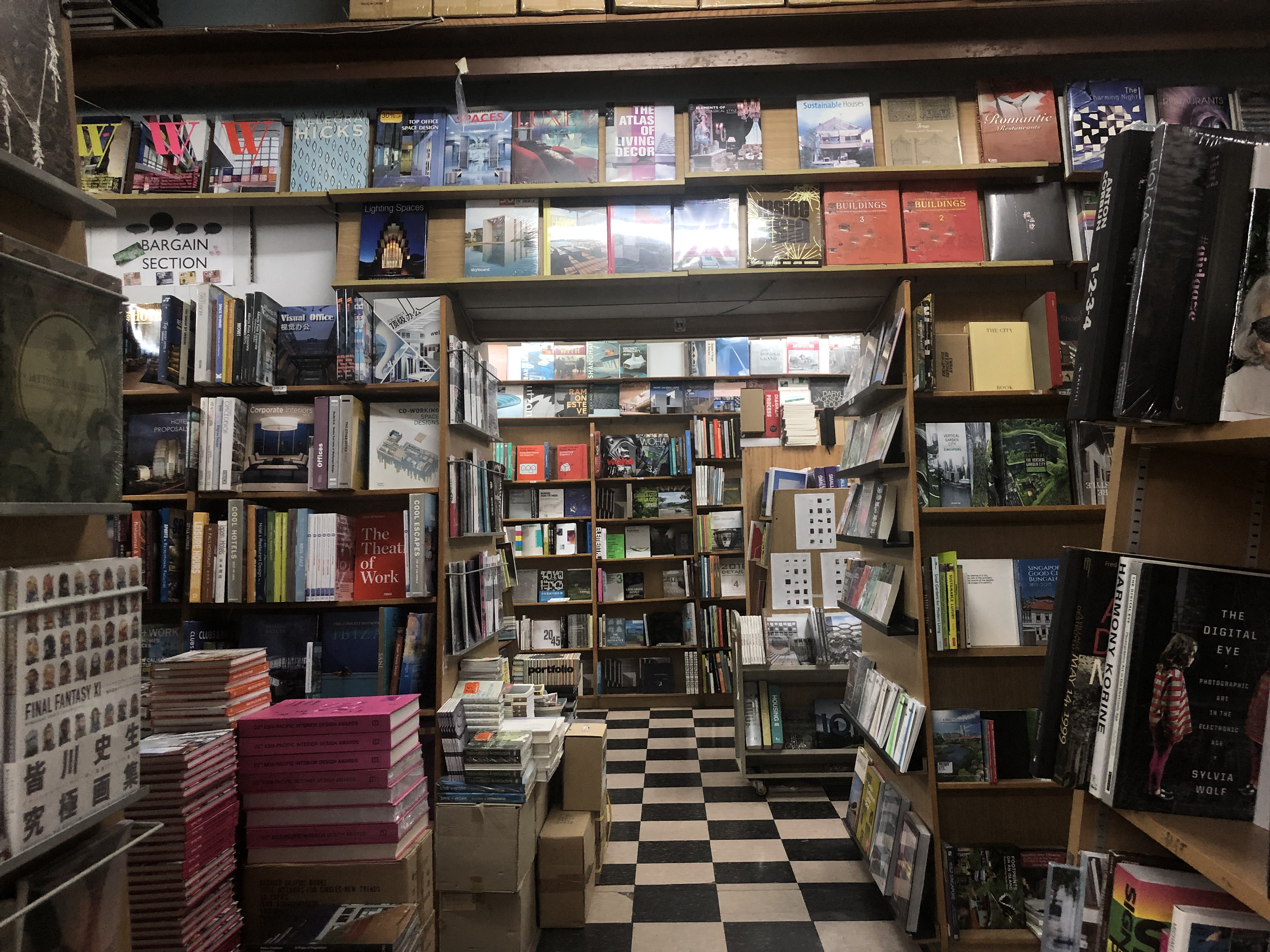 3. Art Friend
While Art Friend may not be historically significant, I feel that it's worth a mention. After all, most people think of the huge Art Friend outlet whenever they hear of Bras Basah Complex. Despite Art Friend having other outlets across Singapore, the one at Bras Basah Complex seems to remain popular. It was rather crowded when I visited on a weekday.
While Bras Basah is the government-endorsed cultural and heritage district of Singapore, I personally feel that other neighbourhoods are more deserving of the title.
What do you think of some of  Singapore's hipster neighbourhoods? Voice your thoughts in our comments section or on our Facebook community page.
Looking for a property? Find the home of your dreams today on Singapore's largest property portal 99.co! You can also access a wide range of tools to calculate your down payments and loan repayments, to make an informed purchase.