Land in Singapore is held under three main leasehold types: freehold, 999-year and 99-year leases.
For properties built on freehold land, the land belongs to the leasehold owner indefinitely so there's no need to worry about the lease running out (save for the dreaded government acquisition of course). This extends, to a certain extent, to 999-year leasehold properties as well, since 999 years is certainly long enough to house many generations with ease.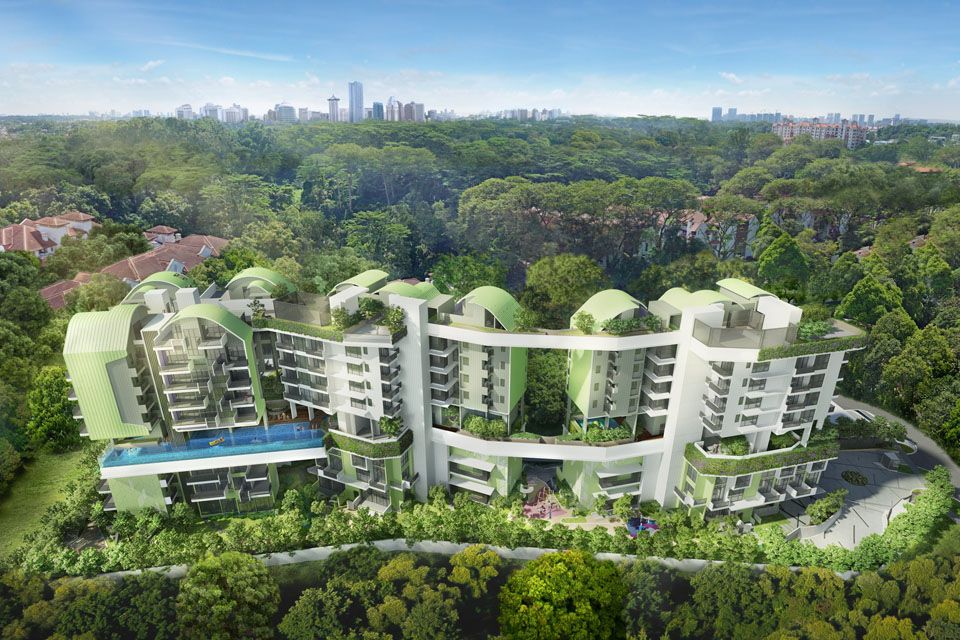 The most worrying of the lot though is 99-year leasehold properties. What rights do owners of this asset class have at the end of the tenure, when the title to the land reverts to its original owners?
For this article, we'll be focusing on the effect of the lease expiry on private property owners (like condominiums and privatised HUDCs). If you're concerned about HDBs, we've written about that here.
Who does the leasehold revert to and what happens then?
More than three-quarters of the land in Singapore is state-owned and held by the Singapore Land Authority (SLA) which acts as custodian of the land. The remainder is comprised of the few pockets of freehold land held by other government departments such as HDB, JTC, PSA and private owners.
On the expiry of a 99-year leasehold, ownership of the land reverts back to the state, and the rights of any property owners are effectively extinguished.
But surely property owners will be entitled to fair compensation for their homes that remain on the property Unfortunately not. The tough (and some might say unfair) reality is that the SLA has no obligation to reimburse or pay any sort of compensation at all.
What options do 99-year leasehold property owners have then?
There are two choices available to 99-year leasehold property owners, both of which involve paying the government a premium to extend the tenure of the lease.
They can either top-up the lease on their land with SLA directly, or sell their property to a third-party developer (known as a collective or en bloc sale). Both of these options must be done by all of the owners collectively, and cannot be accomplished on an individual basis.
Lease Top-Up
Here, the property owners apply to the SLA to top their lease back up to 99 years again, with the payment of a land premium. So for example, if there's 50 years left on the land, owners can top up another 49 years so that the lease reverts back to 99 years.
This premium is assessed by the SLA's Chief Valuer on a case-by-case basis, taking into account factors such as the number of years remaining in the leasehold.
At this point, it's in SLA's discretion whether to approve or reject the application. In making its decision, SLA considers various factors of the lease including whether the extension would fit in with the government's long-term intention with the land and whether the proposed use would optimise the land's use.
In the case of a successful lease top-up, property owners may continue occupying their property for the duration of the renewed 99-year tenure.
This would, of course, be the ideal option for most owners of 99-year properties, but unfortunately, the exorbitant land premium charged by the SLA makes this option far too expensive for everyday individuals, and is usually the route taken by companies or other privately-held entities that are able to afford it.
Examples of properties that have successfully received lease top-ups include the former Shing Kwan House and ICB Building (now the SGX Building), the former Overseas Union House (now 50 Collyer Quay) and the former HMC Building (now Lumiere).
Collective (or En Bloc) Sale
The collective, (or as it's popularly known, en bloc), sale is the option favoured by individual homeowners as it pushes the hefty obligation of the land premium payment on to the private developers or companies who are better able to afford it.
The downside is that, unlike a lease top-up, the owners will no longer be entitled to stay in their property as the rights to the lease transfer to the private developers instead.
What they do get, however, is compensation for their property, which they wouldn't have been entitled to had their lease simply run its course.
2007 was the peak year for en bloc sales, including the largest en bloc sale to date: the sale of Farrer Court apartments.  Its 618 units were sold for a total of $1.339 billion dollars, netting each homeowner a cool $2.122 to $2.238 million dollars (after overhead costs). 2016 also saw the collective sale of two privatised HUDC estates (Shunfu Ville and Raintree Gardens) and we predict this trend of HUDC estates going en bloc to continue unto 2017.
If you're looking for a rundown on the en bloc sale process, be sure to check out our article on that here.
99-year leasehold properties: Yea or Nay?
If your aim is to purchase a home that you can pass on from generation to generation, a 99-year leasehold property is definitely not for you.
But if you're content to simply own the home for your lifetime (hey, your kids can fend for themselves), or you're buying it for purely investment purposes, then it's seriously worth considering.
We've discussed the issue of freehold vs. leasehold properties previously, so be sure to check it out here for a more in-depth comparison.
While the leasehold of a property undoubtedly affects the potential for its appreciation, there are other factors that come into play as well. For example, whether you're buying freehold or leasehold n,  choose a development that's located near an MRT station, good schools and other amenities (you can do this with 99.co's search filters that let you narrow down results according to its proximity to various amenities). These make the development more desirable to private developers, upping your chances of securing an en bloc sale down the road.
What's your take on 99-year properties – smart investment or money pit? We'd love to hear your thoughts, so sound off in the comments below!