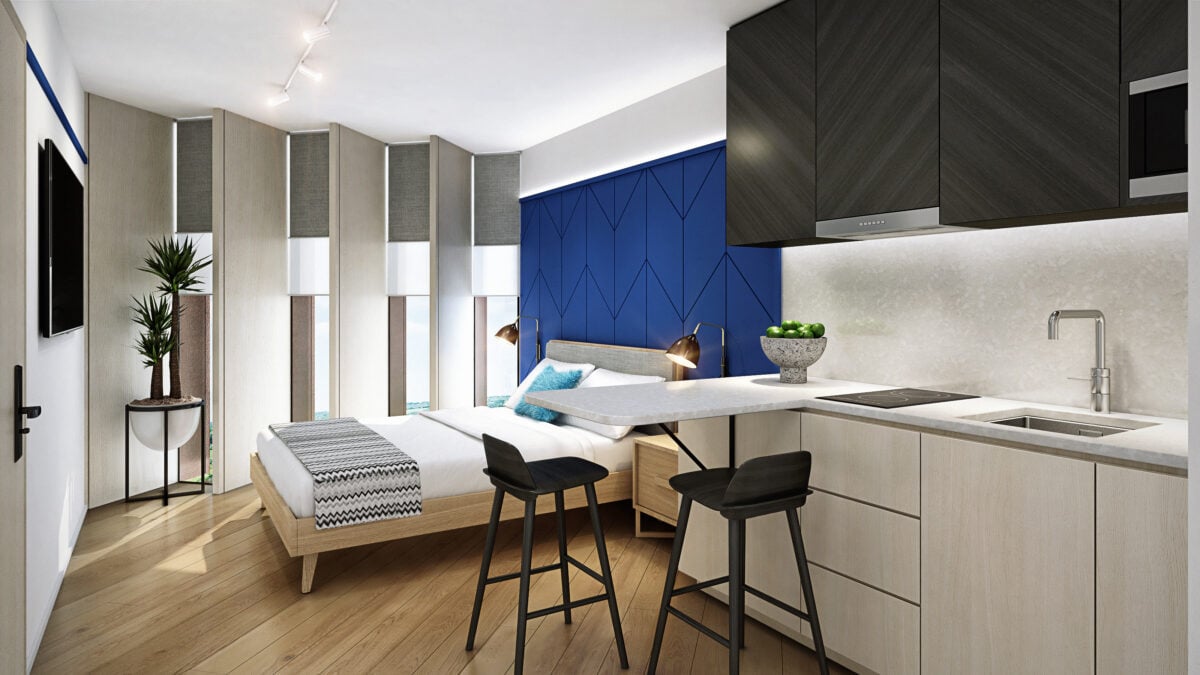 It seems like co-living is becoming more popular among locals.
"We used to have 10% (of our tenant base being) Singaporeans staying in our co-living spaces. Now we have one-third of them staying," Kelvin Lim, Executive Chairman and Group Managing Director of LHN Group, tells us. The group runs co-living developments across the island under the brand Coliwoo, which has seen its occupancy rate across its properties averaging above 90%.
Other co-living providers 99.co speak to for this feature have also seen a similar rise in its local tenant base. "As the pandemic drones on, young Singaporeans are yearning for privacy and space which has seen our local tenants growing from 5% to 35% of our customer base," says Sophie Jokelson, CMO and co-founder of Cove.
Norman Cross, Head of lyf Brand & General Manager of lyf Operations in Singapore, tells us a similar trend. "We have also seen an increase in demand for long stays made by local homeowners seeking temporary housing solutions during their home renovations."
(The Assembly Place also told us they've seen more Singaporeans taking up spaces with them in a previous article.)
But what makes co-living so attractive? Is it just a fancy term for atas "adult dorm"? What can we expect to see in the co-living sector in the next few years?
What is co-living? 
Co-living options generally include shared apartments and private rooms, and feature communal spaces where residents can mingle. But compared to traditional rentals, co-living spaces are fully furnished and come with utilities, allowing tenants to move in without much hassle.
For instance, Coliwoo @ Keppel comprises private rooms and communal spaces in the form of a lounge, a terrace, and a gym. Each room comes with amenities like ensuite bathrooms, kitchenettes, and washer-dryers. Or as Kelvin puts it, "Whatever we have here is all self-contained."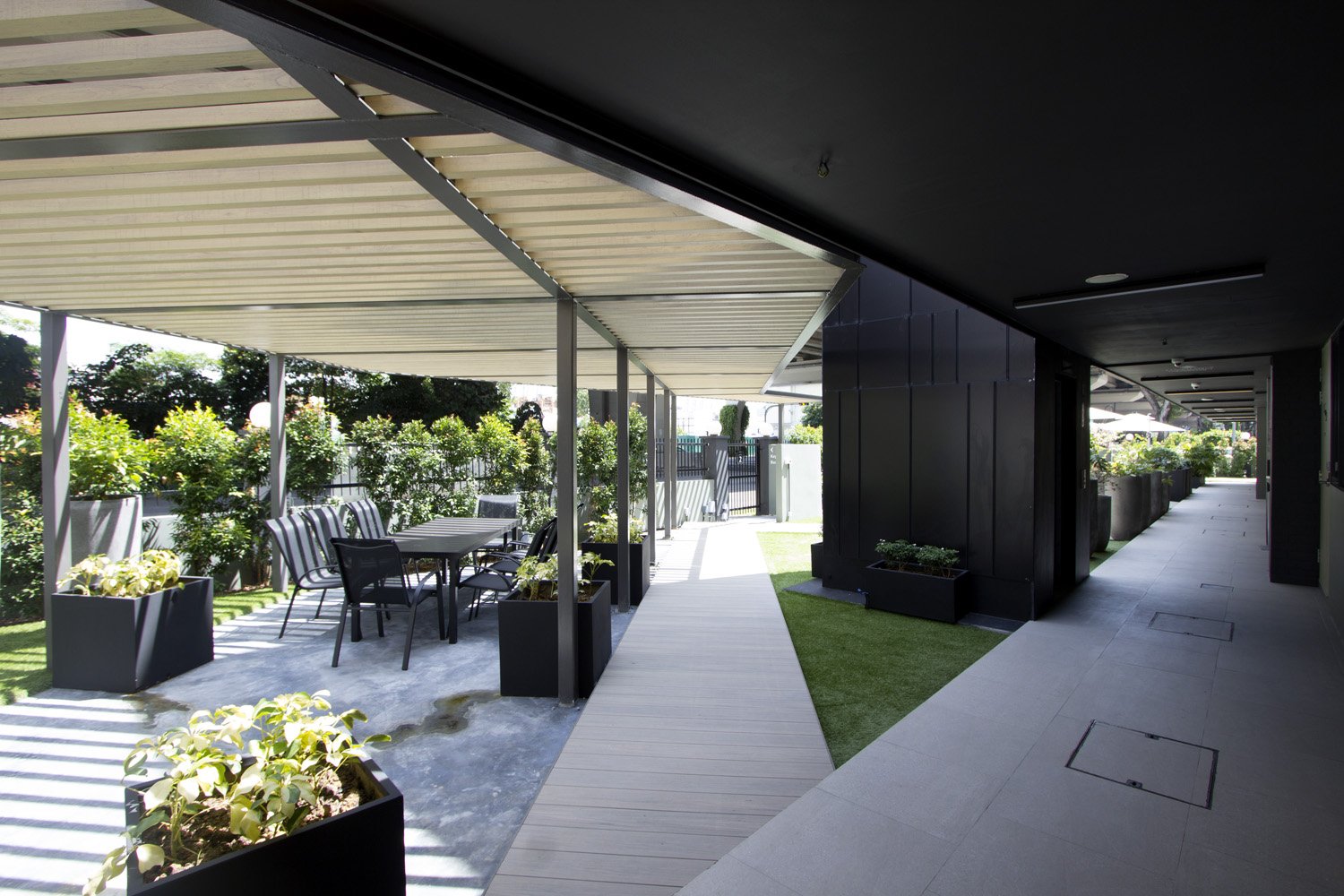 Similarly, lyf Funan Singapore is a separate development comprising a wide range of private units such as studios and apartments, with the larger units equipped with a kitchenette, a refrigerator, and a separate living area. It also features communal spaces such as a social kitchen for guests to prepare their meals.
Both are like serviced residences, except that they have shared spaces meant to foster a sense of community.
In comparison, providers such as Cove and Casa Mia manage shared apartments located in various condos. The communal spaces include those within the apartments, such as the living room, and condo facilities like the gym.
Co-living spaces here are generally also centrally located, allowing tenants to live close to their workplace. For instance, Casa Mia has homes in River Valley, Orchard, and Tiong Bahru. And behind the co-living block at Coliwoo @ Keppel is a new office block, providing those who work there an option to live just a stone's throw away.
Meanwhile, Cove is expanding to include properties in heartland locations such as Toa Payoh and Clementi, "where locals are more familiar and comfortable to stay at," Sophie adds.
Read more: Campus by The Assembly Place redefines co-living for students in Singapore
Shorter and more flexible leases compared to traditional rentals
The minimum length of stay in a co-living space depends on the zone it's located at, complying with the URA regulations on building use. For those in residential zones, leases have to be at least three months long.
As Eugenio Ferrante, co-founder and CEO of Casa Mia, puts it,  "Many of our members find the flexible commitment appealing. It's one less thing to worry about during this pandemic when you're new to the city."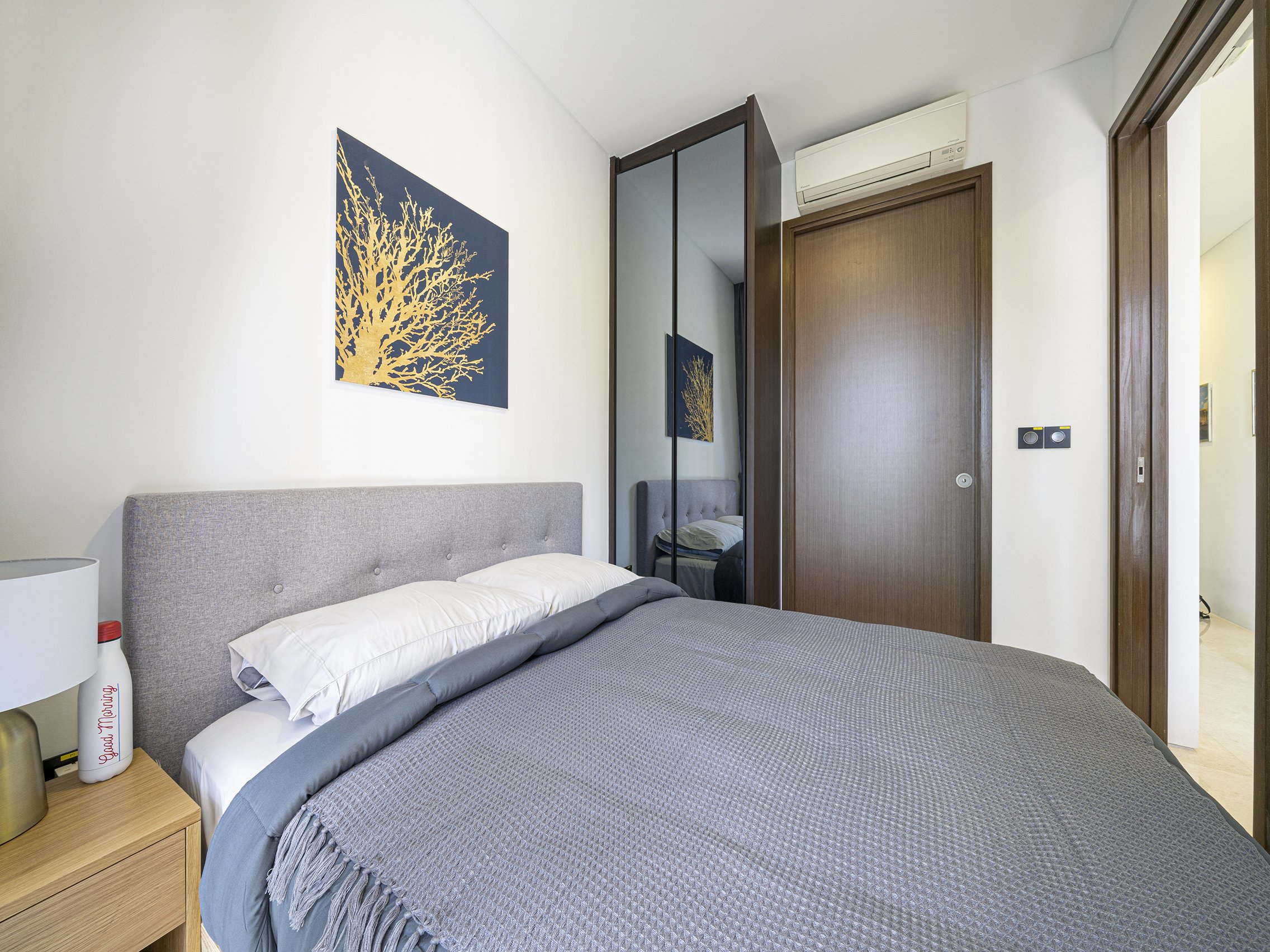 Those on sites designated for serviced apartment use can offer shorter stays, including week-long stays. Even shorter are those with a hotel license. Just like a hotel, they're allowed to offer daily rentals.
Or as Norman puts it when describing lyf, "It is designed for guests on long stay with the flexibility to take in short stays."
In comparison, the minimum rental in an HDB flat is six months, and three months for private properties. But landlords are usually less reluctant to rent out their properties for such a short period of time. So each tenancy usually lasts one or two years. It's not a preferred option if you just need temporary accommodation for two months as your house gets renovated.
Expats, students and locals: The shifting demographics in Singapore's co-living spaces 
In Singapore, co-living has always been more popular among expats.
For instance, the majority of lyf's guests are staying for the long term, such as corporate guests and expats. "Many guests have made lyf Funan Singapore their home away from home," says Norman. For the first half of 2021, the property has been operating at about 80% occupancy rate.
Casa Mia names the young professional expats — most of them in their 20s — as their key focus. Despite the pandemic, the co-living provider kept an average occupancy of 91% in 2020 after the Circuit Breaker.
Having seen demand continue to grow, especially among their key tenant base, Casa Mia has added new inventory at the start of this year. Since then, they've seen a 10% month-on-month increase and expect this trend to continue.
"From an industry perspective, tech and finance continue to be the two most represented sectors," says Eugenio.
On the other hand, over the past one year since the pandemic, Coliwoo has seen a decrease in their expat tenant base. "Most of the expats have already gone back and fewer are coming into Singapore due to travel restrictions," Kelvin adds.
Instead, more Singaporeans have been filling the vacancies as they yearn for more privacy and space.
"According to the 2020 population census, fewer Singaporeans are getting married and those who do are getting married much later in life. These young people feel claustrophobic living with their parents or even in three-generation homes and want to move out of their family home," Sophie explains.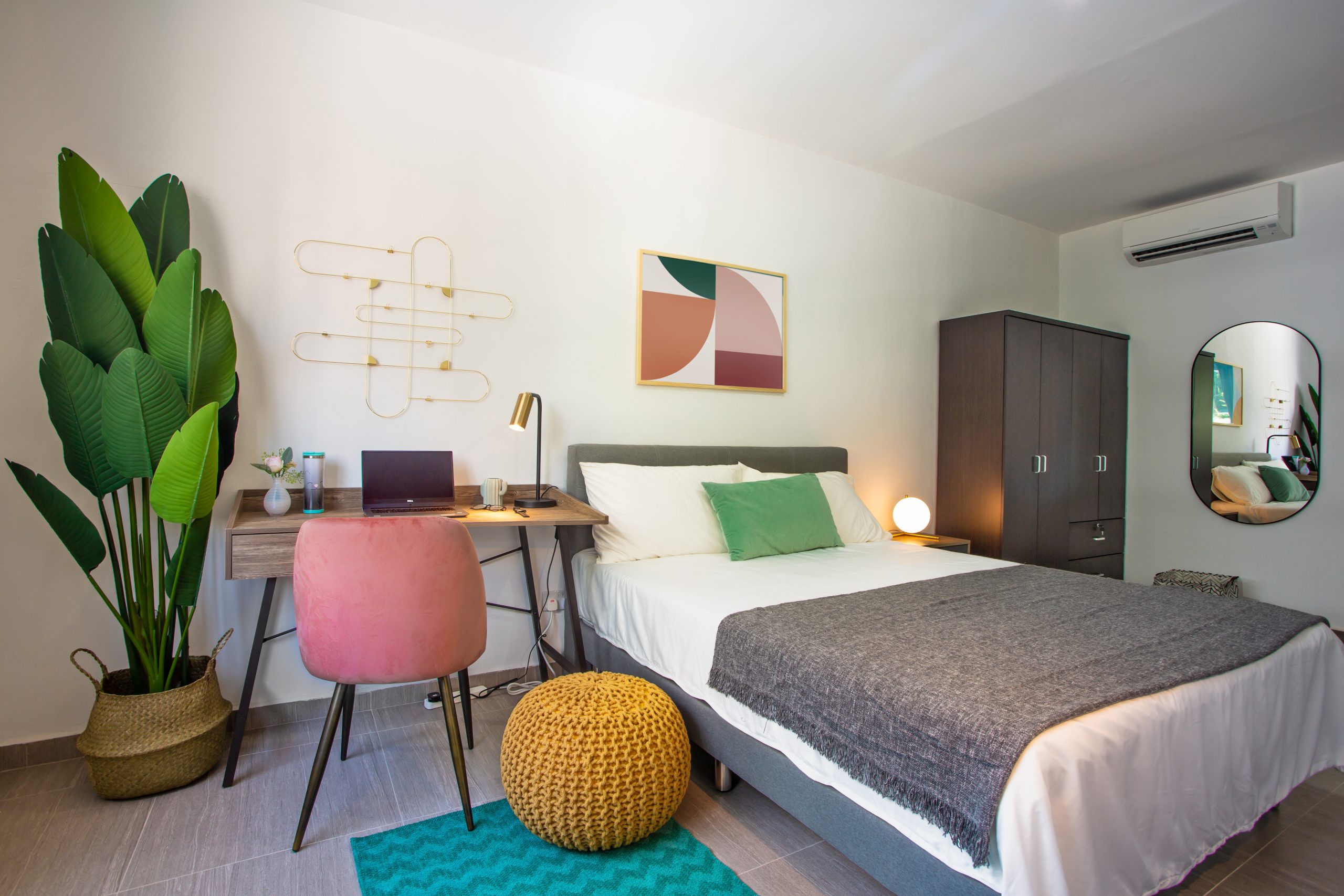 Working professionals aged 24 to 35 make up the bulk of Cove's tenant base. In the past year, they've been able to maintain an occupancy rate of 90%.
Instead of going for the traditional rental market, more locals are opting for short-term leases as they wait for their BTO flats or renovations to be completed.
As work-from-home becomes the norm, Coliwoo is also seeing an increasing trend of young professionals taking up units to have a more conducive environment to work from home.
At the same time, the co-living provider has seen a handful of students renting from them. They come from various countries such as Myanmar, Vietnam, India, and Korea, with a majority from China.
But co-living isn't necessarily just for month-long or year-long stays. lyf Funan Singapore also caters to short-stay guests — not just for young professionals seeking an alternative space to work-from-home but also for staycations.
Maintaining the community amid a pandemic
As the name suggests, co-living is all about living in a community. It gives you the opportunity to mingle with people that you would otherwise not meet, broadening your social circle.
Kelvin explains, "Co-living is a lifestyle product. Having a community is part of the attraction of this lifestyle product. So what we have in all the co-living spaces are your private space and your community space."
As part of the experience, providers would usually organise physical events to build a community for its residents.
For instance, activities Coliwoo used to organise included wine appreciation sessions, urban farming workshops, durian buffet, games and BBQ nights, and yoga sessions.
lyf customises its community experiences based on the country, city, and culture the property is in. This includes offering regular programmes for guests to connect with local businesses, arts, music, and fashion.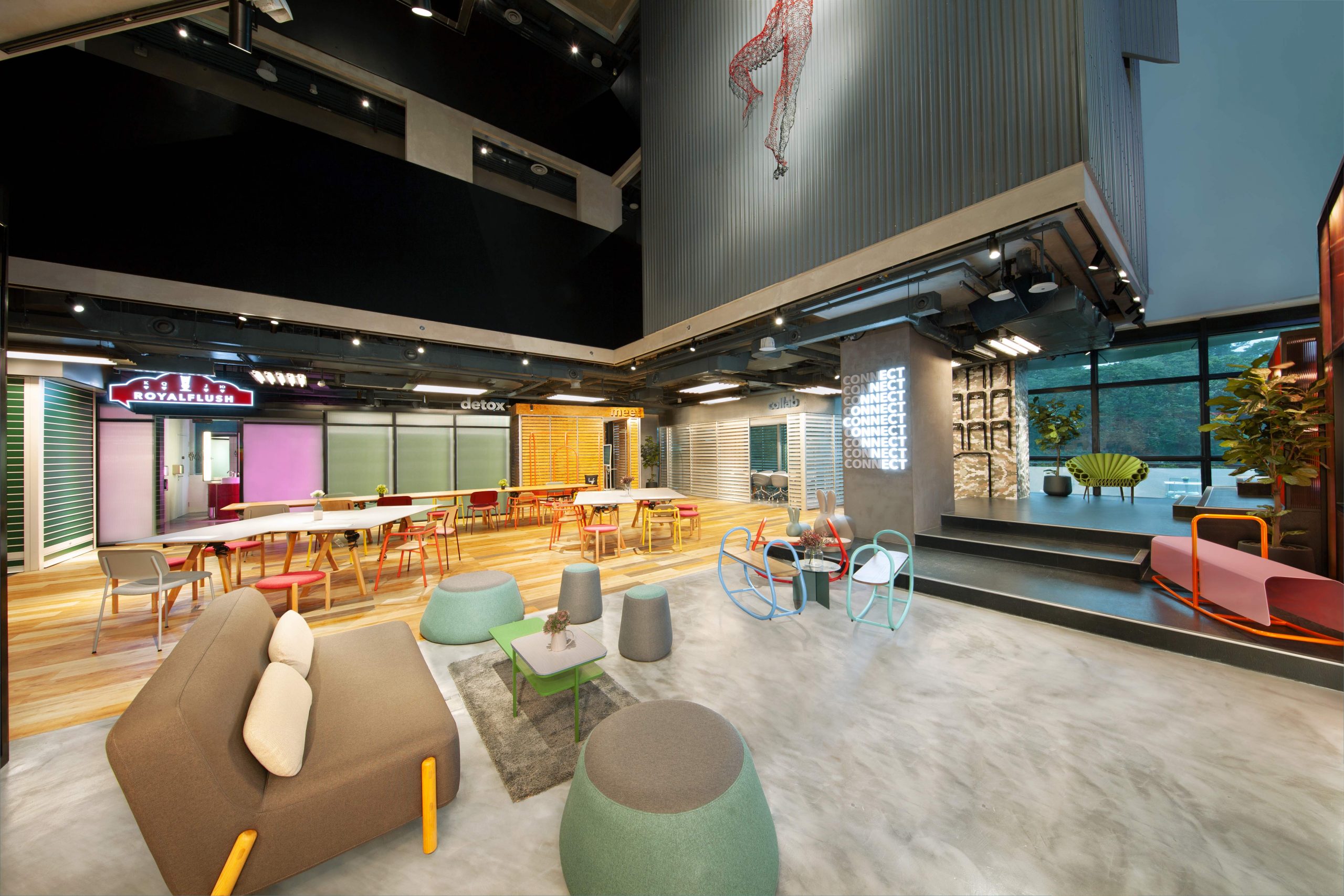 But with COVID-19, restrictions in place have reduced physical interactions. People are now also more mindful of the kinds of social functions they attend. And as with any other event these days, co-living providers are shifting them online.
For Coliwoo, these include having virtual yoga sessions and financial consultation talks.
Since the pandemic, Casa Mia has moved everything online. In place of events cancelled due to the first Phase 2 (Heightened Alert), it recently organised a cocktail-making class, a soap-making workshop, and a wine tasting session.
Likewise, Cove pivoted to virtual events such as yoga classes, HIIT classes, and a terrarium workshop during lockdowns to encourage the community spirit.
Through their virtual initiative, lyf has been bringing community events online, allowing guests to interact digitally. These include virtual panels, live workshops on craft and cooking, and regular wellness sessions.
Moving forward with smaller events
Adapting to regulations on group size, a few co-living providers we speak to have started organising smaller events.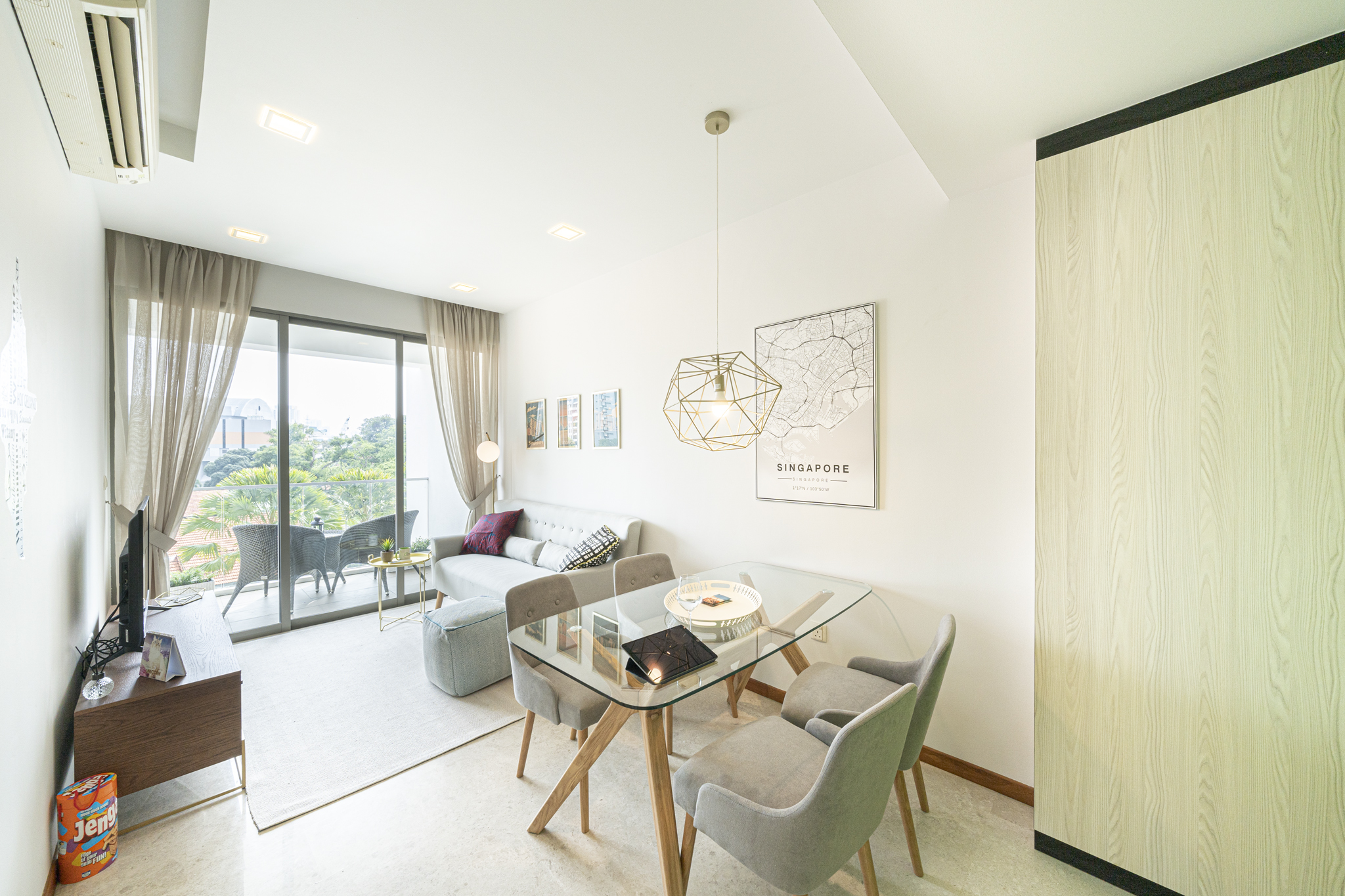 "Additionally, we have introduced small celebrations for housemates' birthdays and gifts for anniversaries. We also have other activities lined up for our members to celebrate within the homes," Eugenio adds.
When restrictions were eased, Cove began planning for physical events designed for intimate groups, such as cocktail workshops, cycling, and trekking meet-ups.
"We've also launched our tenant app that provides access to all Coveys to connect with others outside their flat. They can create or join new groups, join events, or chat directly with one another to network and build a new social circle," Sophie tells us.
In line with safe management measures, lyf has organised small group activities for their Funan property guests, including workshops on organic farming and a resident cycling trip to East Coast Park.
"During our Murder Mystery Week, guests participated in an immersive 45-minute 'Escape Room' experience conducted in the All Together four-bedroom apartment," Norman adds.
While Coliwoo is keen to have physical events again, Kelvin says it all depends on the government regulations. "If you have more than two persons sitting outside having durian, they will come for it. I don't know where they hide, but they'll come," he remarks.
Adapting to the new normal
Apart from tweaking the way they hold community events, co-living providers have also been making adjustments to adapt to the changes brought by the pandemic, including work-from-home.
"The latest project (in Balestier) will be even more comfortable. The working space will be bigger," Kelvin says.
For Casa Mia, this involved adding work desks in most of the rooms to support and enable remote working. "We have launched our first home with a space dedicated to working from home to drive the important message that we offer an Easy Living experience for our members from Day One," adds Eugenio.
Minimising contact of high touchpoint areas is also something lyf Funan Singapore has undertaken to provide a safe living environment for their guests. This includes adopting sensor technology on the lift buttons, allowing guests to activate the lifts without touching the buttons.
The future of co-living in Singapore: What to expect in the next five years 
Booking a home as fast as booking an airline ticket or hotel 
Co-living was conceptualised as an alternative to traditional rentals, whereby its long-term lease can be the deal-breaker for some.
As more renters realise the hassle and inflexibility that comes with the conventional option, co-living will become the more attractive option, explains Sophie. She expects the sector to grow faster than ever as more locals are now considering it as a viable option.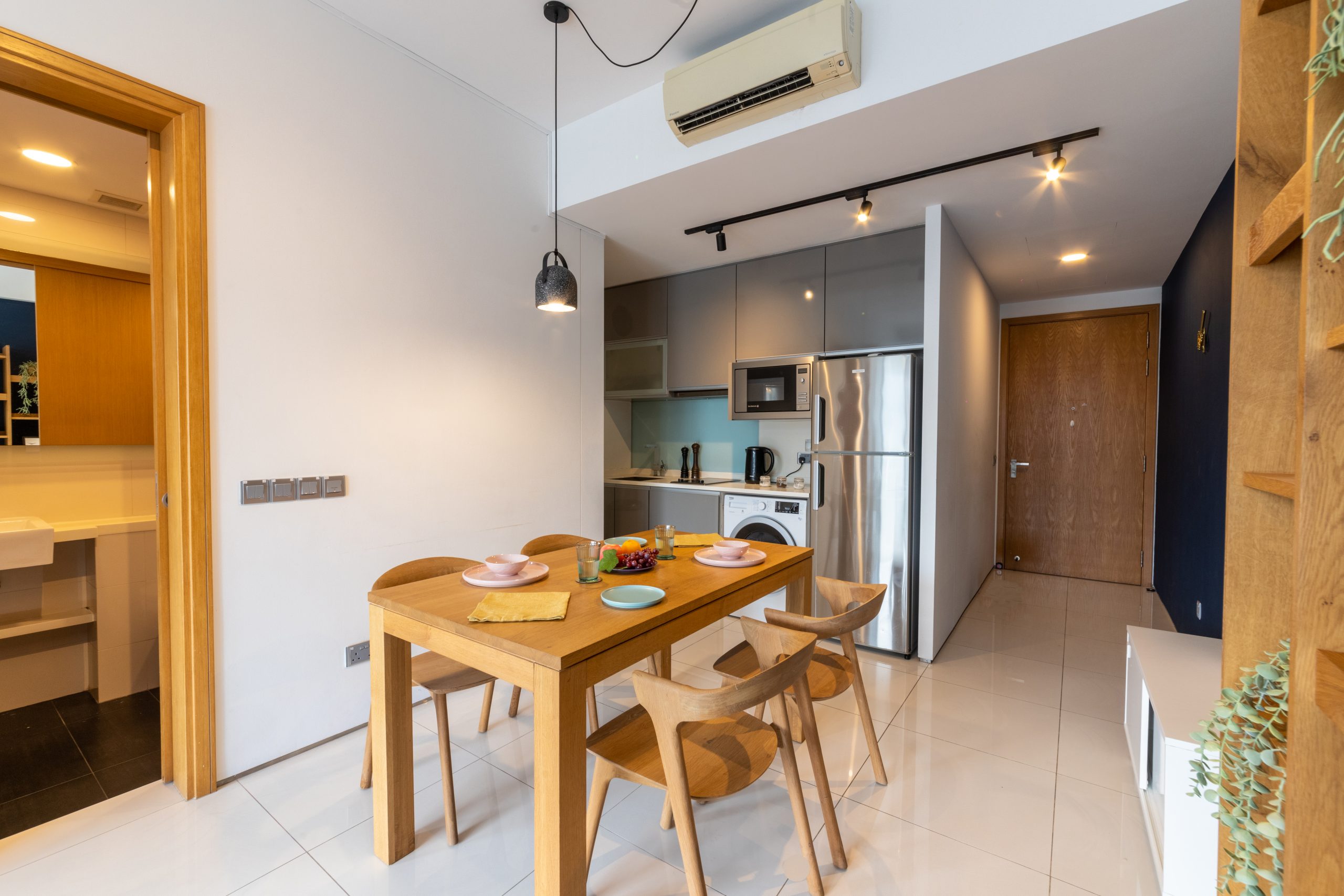 "Rapid growth in tech innovation will likely drive a faster adoption as well, enabling renters to book a home as quickly as they book an airline ticket or hotel."
"Driven by this growth, there would be a wider array of property choices to cater to everyone from young university students, all the way to older working executives. Spaces would also be optimised to meet different budgets and lifestyle needs."
The desire for overseas working experience as one of the driving forces 
Eugenio believes that expats will still be the primary consumer base shaping the co-living sector in Singapore in the next few years.
"A few consumer macro-trends will continue to drive and shape co-living: urbanisation, the desire of younger people to have international experiences earlier in their careers, and affordability of global cities (typically a vital issue for younger people)."
At the same time, he thinks the consolidation of the co-living sector in Europe and the US may bring in a few global co-living brands in the country.
"These brands will soon arrive in Asia, bringing increased consistency in the service and convenience that a customer can expect."
Incorporating dynamic design and sustainability
For Norman, designing enriching community experiences and providing dynamic spaces for guests to live, work, and play will continue to be pertinent. "At our lyf co-living properties, design is integral to enliven the spaces and foster a sense of community, creating more than just a place to stay."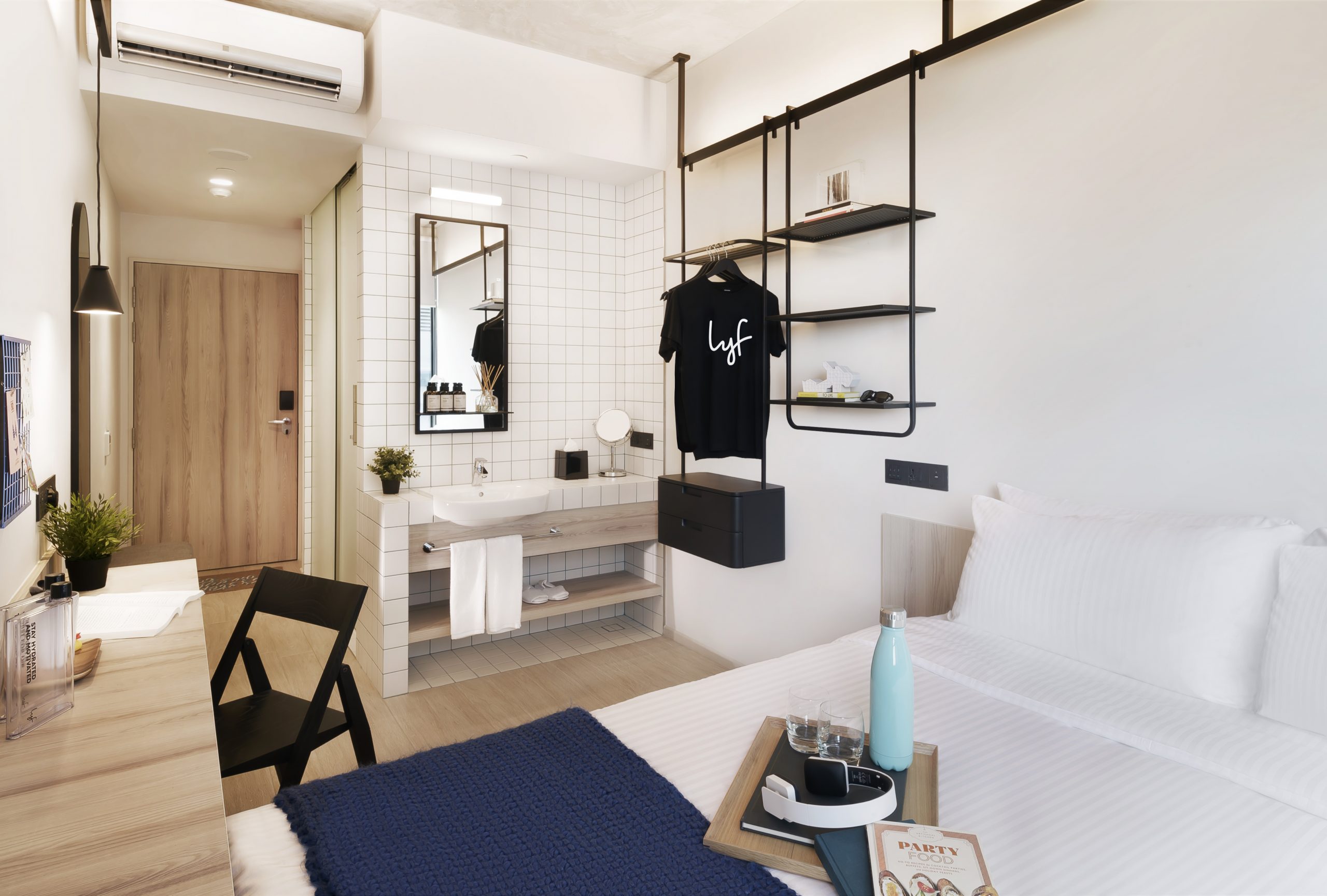 Given the shift towards sustainable living, the co-living provider has also been incorporating green technologies into their developments. This includes reducing single-use amenities, as well as fitting their upcoming lyf one-north property, slated to open in Q4 2021, with energy-efficient and smart building features.
"The property will also integrate greenery in its social spaces. Its lush planting within the property's plaza spaces will allow natural shading, to create a thermally comfortable environment for outdoor activities."
Co-living as a lifestyle
Currently, most of the tenants in co-living spaces are expats, with the locals forming a growing tenant base.
According to Kelvin, we may see more co-living projects across different segments of people in the years to come. This includes dormitories, hostels, and even retirement homes.
As he puts it, "It's kind of a lifestyle."
Rates for co-living units
Rates for co-living units in Singapore are wide-ranging. Starting rates can range from as low as S$800 to as high as S$2,550 for a unit a month. While some may find it more expensive than traditional rentals, the units are all fully furnished, allowing you to move in without much fuss.
What's more, utilities and housekeeping are included in the rent. If you're someone that dreads household chores, co-living is an attractive option to consider.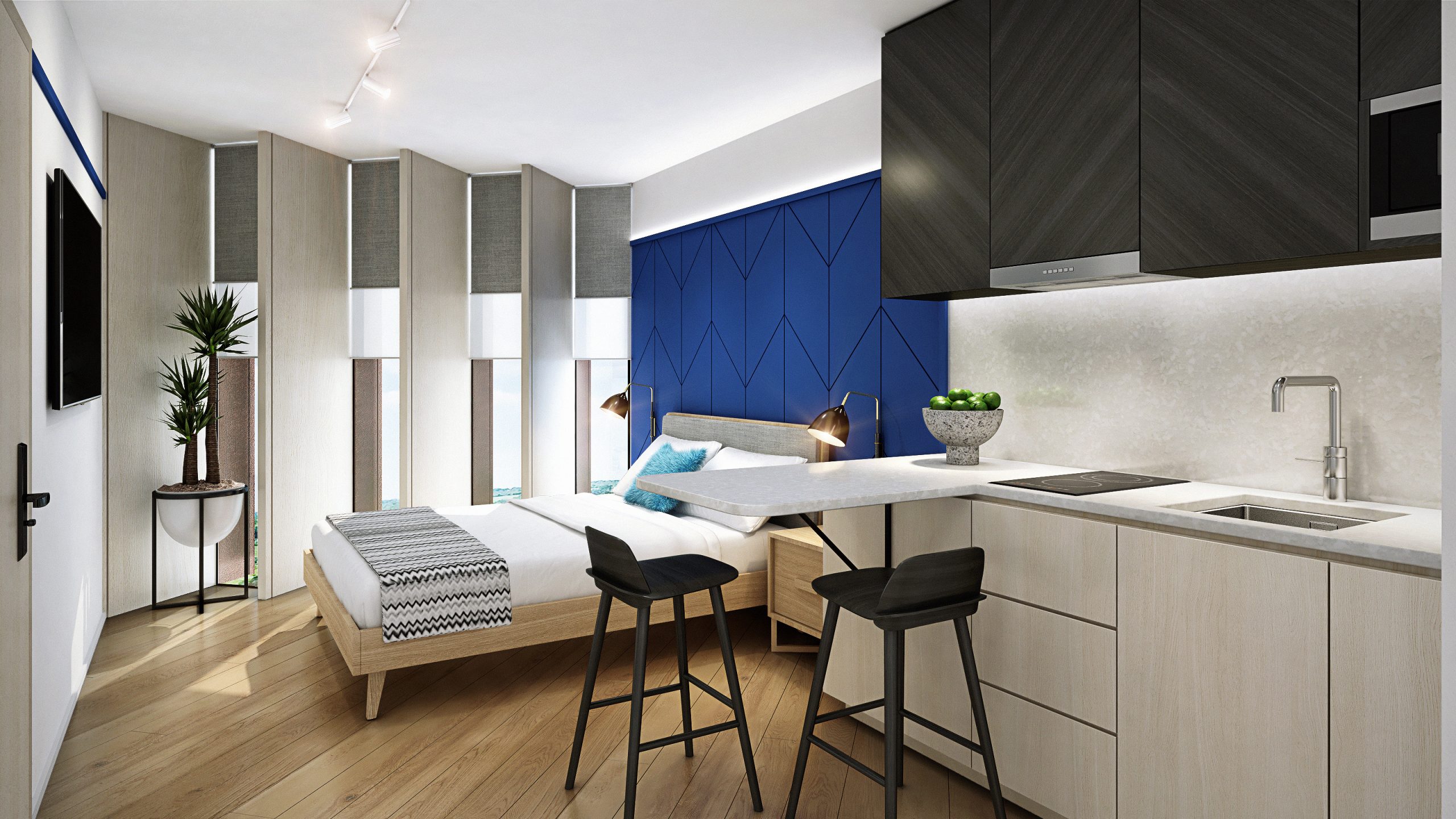 Here's a summary of the monthly rates.
| | |
| --- | --- |
| Co-living provider | Monthly rates |
| Casa Mia  | From S$950 for a smaller room with a regular bed, to S$2,550 for a master bedroom in the prime CBD area  |
| | Rates are for 12-months; slightly higher rates for short commitments ranging from three to six months.  |
| Coliwoo  | ~S$1,300 – S$2,000, depending on location and rental duration  |
| | From ~S$2,200 for Coliwoo @ Keppel |
| Cove | From S$800 for a private room with a shared bathroom |
| | From S$1,500 for an ensuite room with a private bathroom |
| CP Residences | From S$1,400 for a room  |
| | From S$2,000 for a studio apartment  |
| hmlet | From S$990 for a private small room with a shared bathroom |
| | From S$1,550 for a private master room with an en-suite bathroom |
| | Rates are for 12 months; shorter stays are available at a premium. |
| lyf Funan Singapore | From S$2,200 for a One of a Kind studio, All Together two-bedroom or four-bedroom apartment |
| The Assembly Place | From S$1,200 a month  |
---
Pros and cons of co-living in Singapore
Considering co-living? Here is an overview of the advantages and disadvantages to help you make an informed decision:
Pros
Cons
Cost-effectiveness:
Lack of privacy:
Shared expenses reduce costs.
Limited privacy in shared spaces.
Affordable compared to solo renting.
Noise and disturbances from other residents.
Built-in community:
Compatibility issues:
Fosters social interactions.
Differences in lifestyles can lead to conflicts.
Networking opportunities.
Clash of personalities may occur.
Combat feelings of isolation.
Convenience:
Limited control:
Fully furnished spaces.
Limited control over communal spaces and rules.
Ready-to-move-in accommodations.
 Restrictions on personalization and decoration.
Simplifies the moving process.
Flexibility:
Transience:
Shorter lease options available.
High turnover of residents can disrupt stability.
Adaptable to changing needs.
Networking and learning:
Opportunities for learning from diverse residents.
Tried co-living before? Or interested in trying it out? Let us know in the comments section below or on our Facebook post. 
If you found this article helpful, 99.co recommends How Circuit Breakers Boosted Co-Living Demand and Common problems when co-existing with your tenant/landlord (and how to fix them). 
Looking for a property? Find the home of your dreams today on Singapore's fastest-growing property portal 99.co! If you would like to estimate the potential value of your property, check out 99.co's Property Value Tool for free. Meanwhile, if you have an interesting property-related story to share with us, drop us a message here — and we'll review it and get back to you.
Upcoming Freehold Condo Launch: The Arcady @ Boon Keng
About Virginia Tanggono
Virginia covers the property news in Singapore, from record sales to profile stories on home ownership. In her free time, she occasionally searches for spoilers of movies and TV shows.
Looking to sell your property?
Whether your HDB apartment is reaching the end of its Minimum Occupation Period (MOP) or your condo has crossed its Seller Stamp Duty (SSD) window, it is always good to know how much you can potentially gain if you were to list and sell your property. Not only that, you'll also need to know whether your gains would allow you to right-size to the dream home in the neighbourhood you and your family have been eyeing.
One easy way is to send us a request for a credible and trusted property consultant to reach out to you.
Alternatively, you can jump onto 99.co's Property Value Tool to get an estimate for free.
If you're looking for your dream home, be it as a first-time or seasoned homebuyer or seller – say, to upgrade or right-size – you will find it on Singapore's fastest-growing property portal 99.co.
Meanwhile, if you have an interesting property-related story to share with us, drop us a message here — and we'll review it and get back to you.
Join our social media communities!
Facebook | Instagram | TikTok | Telegram | YouTube | Twitter