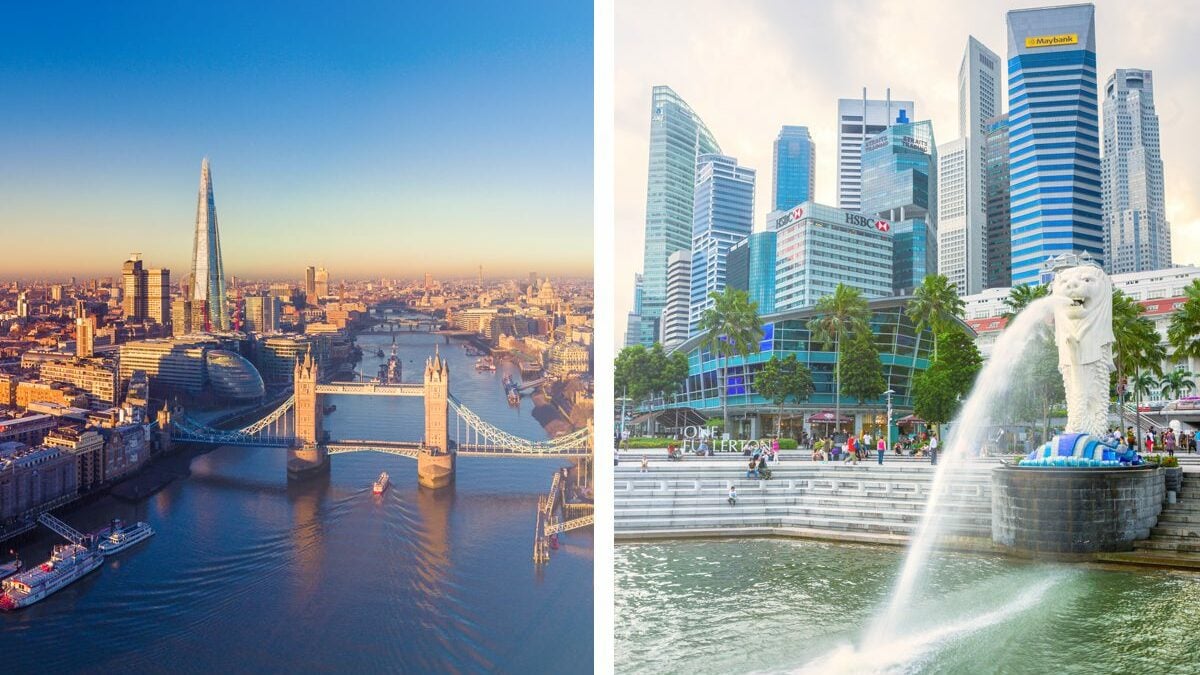 While most of us are stuck at home, it's difficult for us to say "things aren't so bad here in Singapore" when we're wondering if we'll have a job to go back to when the pandemic finally ends. But things really aren't so bad here, compared to the United Kingdom where novel coronavirus cases have topped 60,000. Like Singapore, the UK has only recently shut down non-essential services. And here's where it gets bad: the ongoing situation over in the UK has broken their property market in one sharp U-turn.
As Singapore's Covid-19 cases begin to scale a steeper curve and 'circuit breaker' measures putting the brakes on property transactions, we can't help but think: Can the same happen to the property market here?
The UK is a scary example of what coronavirus can do to property markets
UK property site Zoopla noted that property demand dropped 40% in just one week, between 15th to 22nd March. Meanwhile, landlords saw a 20% drop in people looking for rooms, and home sales have fallen from around 1.175 million last year to around 734,000 this year (down about 37.5%).
That's how much the virus can impact the property market in the space of just weeks or months; and this was just the beginning of the outbreak. Before even getting halfway through it, some of the effects have been:
An effective freeze on new sales, as viewings are near impossible to conduct
Lenders struggle to get valuations of the property
Travel delays and bans get in the way of the property market
Banks in general turn more cautious, lowering the loan quantum (some UK lenders now only finance up to 60% of the property, when it was usually 90% or above prior to the outbreak)
Buyers decide to pull out at the last moment, as they fear committing to a mortgage in the current environment
While Singapore often prides itself on being a very different housing market (and it is, with over 92% home ownership), we may not be immune to what the UK property market is going throughout right now. Here's our take on how likely we are to see the above happening here:
1. An effective freeze on new sales, as viewings are near impossible to conduct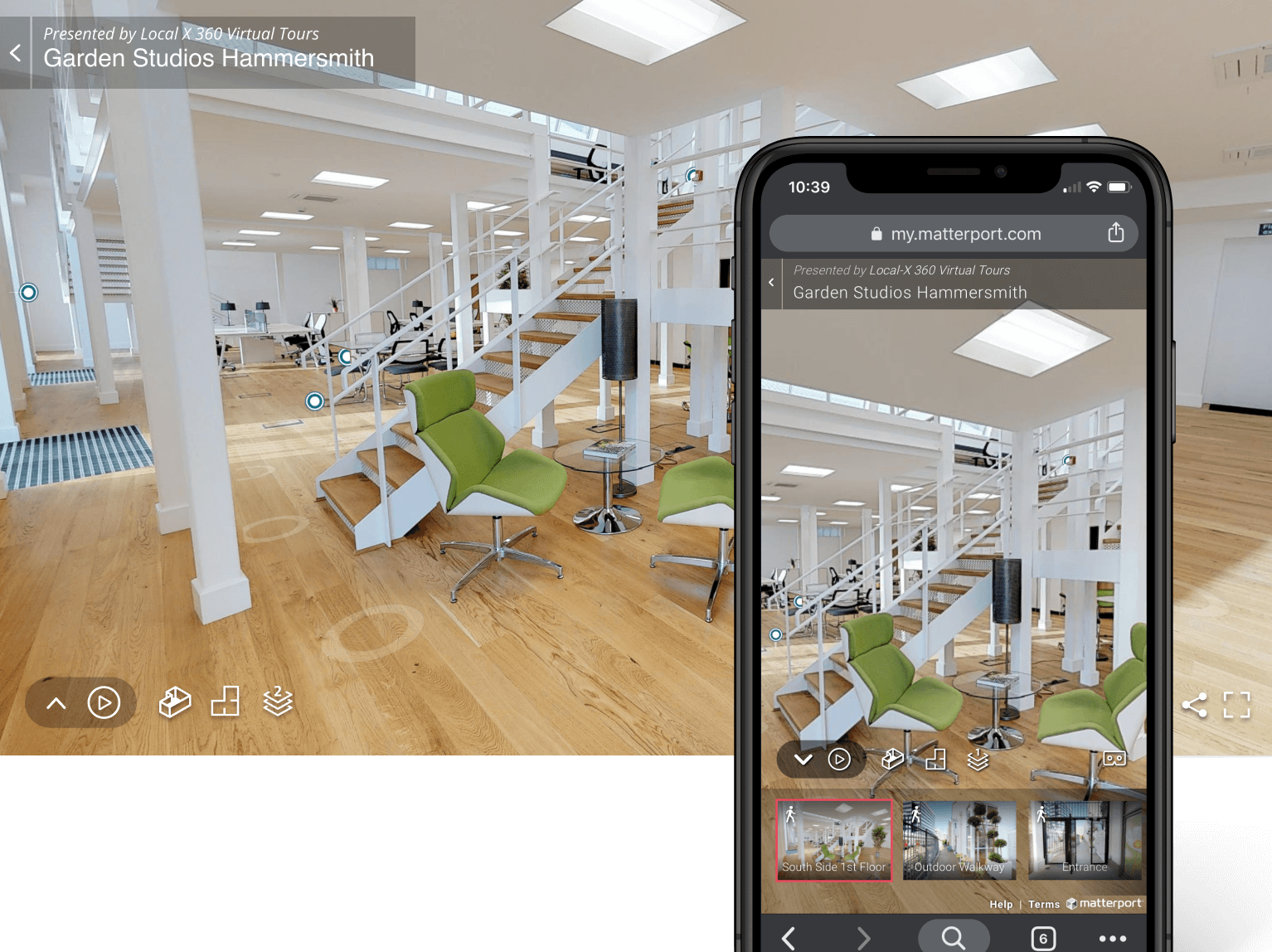 Probability: Already happened
With the circuit breaker in place, it's now impossible for property agents or sellers to conduct viewings the traditional way. Show flats are closed; and authorities/social media keyboard warriors will come down like a cruise missile on any property agent still lugging people around to view resale units.
The conventional answer to this is "Use technology! Use remote viewing and make videos!"
While that helps a bit, it's not really a perfect substitute to viewing homes in person. While a virtual property walkthrough might be good for a first viewing, the ultimate reality is that most people won't want to splash the cash on a big ticket item like a $1.5 million condo because they saw a video tour. If that were all it took, developers wouldn't put that much effort into showflats (although it's high time they embraced technology).
There's a silver lining: There could be pent-up demand for property during the crisis. As most home seekers sit and wait until the Covid-19 situation blows over, virtual viewings can get them "hooked" on a property, and help them make a quicker decision to buy once restrictions are lifted and they can inspect the unit in person.
As such, while it's very likely that we'll see see transaction volumes fall in Singapore during the circuit breaker period, we could pick up where we left of. Meanwhile, the sales that still go through are likely to be those where viewings were already conducted in person, before restrictions came into play.
2. Lenders struggle to get valuations of the property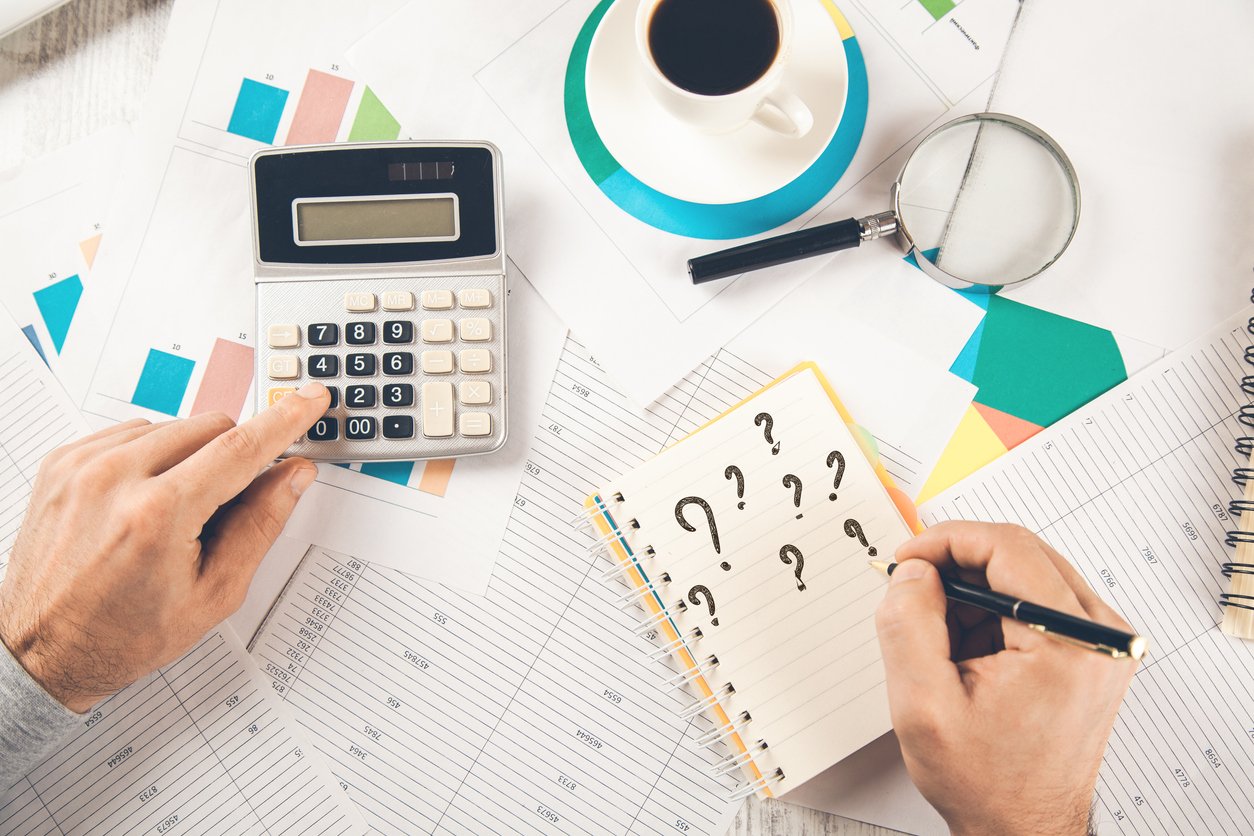 Probability: Not a problem for new developments, but is already a current problem for older resale units
Your loan quantum is pegged to the valuation of the property; this is up to 75% of the asking price or home valuation, whichever is lower. Without a valuation, lenders can't work out how much they can lend you.
Trouble is, it's hard to get a property valuation in Singapore done in this near shutdown. That leaves the bank to either go by the last valuation, or reject the application altogether, until someone can get around to it the following month (or whenever the circuit-breaker is lifted).
This isn't an issue for new properties; when we asked, some banks said that for new developments (that includes BTO flats bought directly from HDB), they will generally accept the developer's price as fair value.
This is a problem is for older resale properties (older than 20 years), and properties whose last valuation was more than 10 years ago. These units usually require a fresh valuation before the loan can go ahead. It's not impossible to get a loan, but it's a lot harder to find a willing lender; and you may not get the valuation you like.
If buyers are forced into accepting a lower valuation, that means making a bigger down payment. It can also mean taking a home loan from a lender who isn't the cheapest in the market right now.
As such, buyers are likely to wait until the situation normalises, before trying to get a home loan and buy.
3. Travel delays and bans get in the way of the property market
Probability: Already happened. Mostly impacting the sale of high-end properties to foreign buyers.
We already saw sales volumes shrink for Core Central Region (CCR) condos in February, with current prices down around half a percentage point for prime district condos.
The reason is simple: Travel bans are getting in the way of affluent foreign buyers, particularly Chinese buyers, who can't come to SG to view and finalise their property purchase. And Chinese buyers are a real driving force in this segment; in September last year, for example, they were largely responsible for driving luxury home prices to an 11-year high.
Besides the lack of foreign buyers, we need to consider the possibility in the reduction in tenant demand. This isn't just due to travel restrictions; companies may scale back on bringing in expatriate workers, given the overall economy. There's also a high chance of budget cuts, such as to housing allowances. And without tenants, how many landlords are interested in buying another property right now?
The luxury segment of our property market is likely to remain stifled, for as long as international air travel is restricted.
4. Banks in general turn more cautious, lowering the loan quantum
Probability: Not likely now or in the near term, as Singapore already has tight loan restrictions in place
Singapore banks already have pretty tight loan curbs in place, due to regulations by the Monetary Authority of Singapore (MAS) to prevent overborrowing. Our loan-to-value (LTV) ratios have been capped at 75% (this means a minimum down payment of 25%), and fall even lower to 55% if you have outstanding home loans.
We also have a Total Debt Servicing Ratio (TDSR), keeping total debt repayments (inclusive of the mortgage) to below 60% of the borrower's income. As such, banks have already been 'cautious' for quite a while (whether they want to be or not).
This doesn't mean, however, that there's no impact on Singapore's property market. Remember that TDSR is based on your income, which means any drop in income will lower your loan quantum.
So, if enough buyers happen to take a pay cut, loan restrictions that are already in place before the Covid-19 crisis could stop them from getting their desired property, even if there's still a willingness to buy. These buyers might decide defer their purchase for the time being, until their finances recover.
5. Buyers decide to pull out at the last moment, as they fear committing to a mortgage in the current environment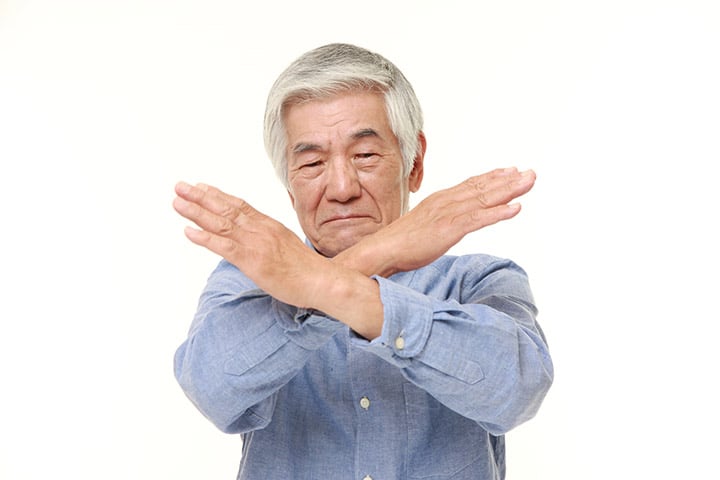 Probability: No proof this is happening just yet (for reasons below), and we're more resistant to this fear in the short term
One way to determine if a lot of buyers are pulling out was to look at the number of lapsed Options To Purchase (OTPs). However, this is no longer accurate because of reservation schemes where developers agree to immediately renew your OTP when it lapses (this lets you "chope" your unit in case you need more time). So, buyers who intend to drop-out could just be delaying their decision until the last possible moment.
Also, the reason why a buyer backs out isn't recorded anywhere; it could due to any number of reasons (e.g. they found a better/more value-for-money property and are willing to forego their deposit), so we can't decisively say coronavirus is causing buyers to back out in the property market.
Also, property agents we spoke to said that while appointments and viewings have fallen off sharply for obvious reasons, they haven't personally had anyone back out after signing the OTP.
In the near term, this is unlikely to happen among most homebuyers in Singapore. This is just on the basis that home ownership is the norm here, and that most people will want their HDB flat, virus or not. If there are cases of buyers backing out, it's likely that it will involve upgraders who are facing job losses, or property investors.
In short, Singapore can use other property markets as warnings
There are enough similarities in property markets (in capital cities of developed countries) that we should pay attention to them, especially the case with the UK. Factors like fewer foreign buyers, difficulty in viewings and marketing, etc. can be quite similar to the struggles we face locally. Taking those lessons into account, we can work out what sorts of properties may not be the best investments right now, and what to expect if we want to transact during peak virus season.
Fingers crossed, our real estate market won't reach the same point as the UK or US in the next few months. But take note, as what happens there can happen here.
Do you think our property market will go down the same path as the UK's? Voice your thoughts in our comments section or on our Facebook community page.
If you liked this article, check out What $500k Can Buy You in Singapore vs everywhere else and What HDB Upgraders Should Know About Bank Loans in 2020
Looking for a property? Find the home of your dreams today on Singapore's largest property portal 99.co! You can also access a wide range of tools to calculate your down payments and loan repayments, to make an informed purchase.
New launch alert! Welcome to Grand Dunman
About Ryan Ong
Looking to sell your property?
Whether your HDB apartment is reaching the end of its Minimum Occupation Period (MOP) or your condo has crossed its Seller Stamp Duty (SSD) window, it is always good to know how much you can potentially gain if you were to list and sell your property. Not only that, you'll also need to know whether your gains would allow you to right-size to the dream home in the neighbourhood you and your family have been eyeing.
One easy way is to send us a request for a credible and trusted property consultant to reach out to you.
Alternatively, you can jump onto 99.co's Property Value Tool to get an estimate for free.
If you're looking for your dream home, be it as a first-time or seasoned homebuyer or seller – say, to upgrade or right-size – you will find it on Singapore's fastest-growing property portal 99.co.
Meanwhile, if you have an interesting property-related story to share with us, drop us a message here — and we'll review it and get back to you.
Join our social media communities!
Facebook | Instagram | TikTok | Telegram | YouTube | Twitter