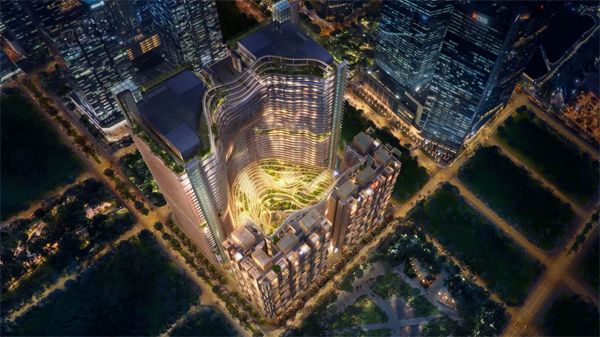 Just for the record: we don't have a few million bucks lying around in cash. But if we did, we'd buy one of these properties that made our Christmas wish list! (Cover image credits)
Wallet friendly properties
#1: The Glades
(Credits)
Despite being a relatively affordable condominium, The Glades ticks all our boxes. Firstly, it's accessible by public transport (linked to Tanah Merah MRT via a sheltered walkway). Secondly, commuting on a day-to-day basis is easy (especially if you work in Changi Business Park, which is located nearby). Third, the amenities are awesome – we're talking about an Olympic length swimming pool, terrace waterfalls, and more. Yup, there's no question about it – this is our dream home.
A two bedroom apartment at The Glades will cost you $900,000 – $1,200,000.
#2: The Poiz Residences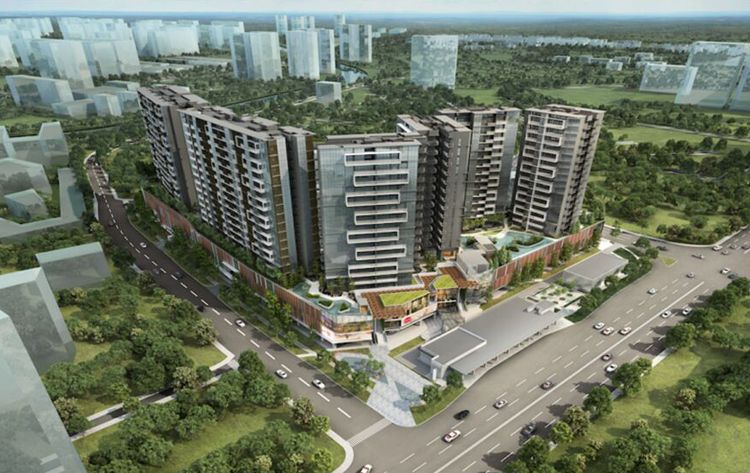 (Credits)
If you're the sort who values convenience above everything else, get a unit in a mixed development – such as The Poiz Residences. This leasehold condominium comprises of 731 residential units as well as a commercial podium (featuring 77 shops and seven restaurants). There's really no need to venture further out – but should you wish to do so, Potong Pasir MRT is just a two-minute walk away.
A two bedroom apartment at The Poiz Residences will cost you upwards of $800,000.
Mid-range properties
#1: Forte Suites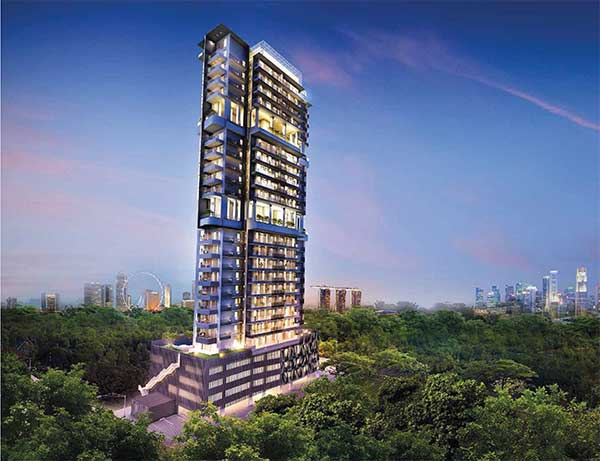 (Credits)
If you're the sort who's constantly hunting down hipster coffee joints and delicious hawker fare to try out, you'll love staying at Forte Suites. This 25-storey development is located between Balestier Road and Rangoon Road, and it's situated strategically in the middle of loads of good food. (There's Ng Ah Sio Bak Kut Teh, Jewel Cafe & Bar, and Old Hen Coffee Bar, just to name a few). Plus, all units in this development come with ceilings which are at least 3.2 metres high.
A two bedroom apartment at Forte Suites will cost you $1,000,000 – $1,300,000.
#2: Skysuites @ Anson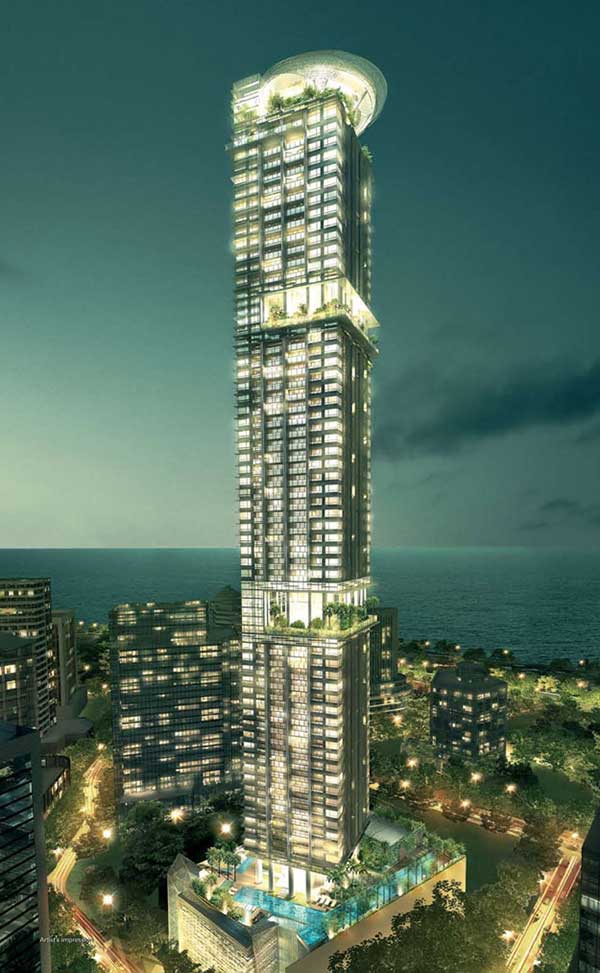 (Credits)
Sucker for a good view? Try and snag yourself a unit on a high level at the aptly named Skysuites @ Anson, which is an impressive 71-storey development. There's plenty of food around the area (it's Tanjong Pagar, after all!), and both 100AM and Tanjong Pagar MRT station are within walking distance. Alternatively, if you just want to stay in and enjoy your weekend, just get a bottle of wine and watch the sunset from your balcony.
A two bedroom apartment at Skysuites @ Anson will cost you upwards of $1,400,000.
Big spender properties
#1: Marina One Residences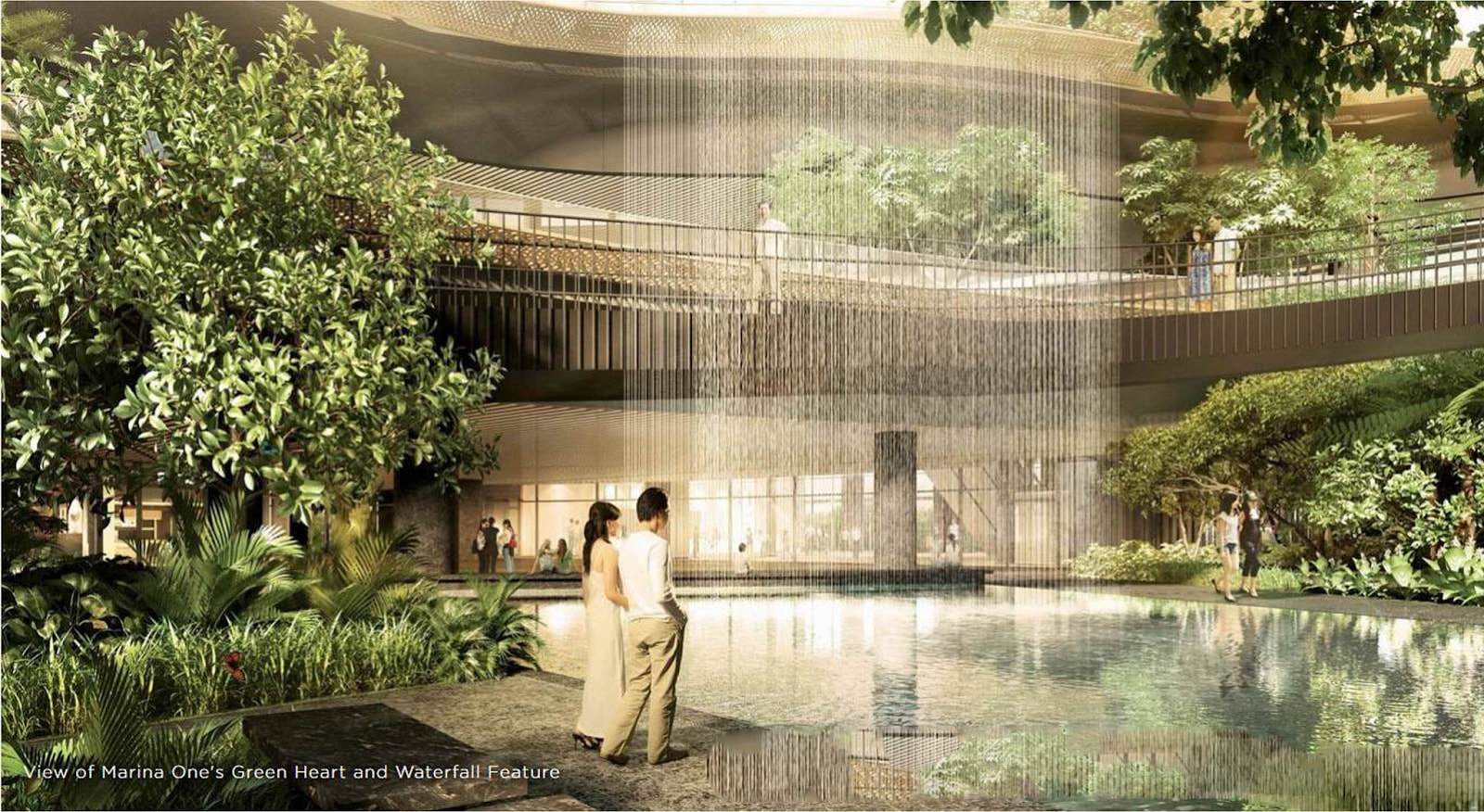 (Credits)
You know how you always make that annual sabbatical to Bali, because being surrounded by all that lush greenery really helps you relax from the hustle and bustle of city life? If you get a unit at Marina One Residences, you'll never need to make a trip to Bali again. This mixed-use development features a 13 metre long ribbon waterfall, reflecting pools, and a huge elevated cloud forest. We imagine that living here is like being cocooned in a blissful bubble of nature.
A two bedroom apartment at Marina One Residences will cost you $2,500,000 – $3,000,000.
#2: The Orchard Residences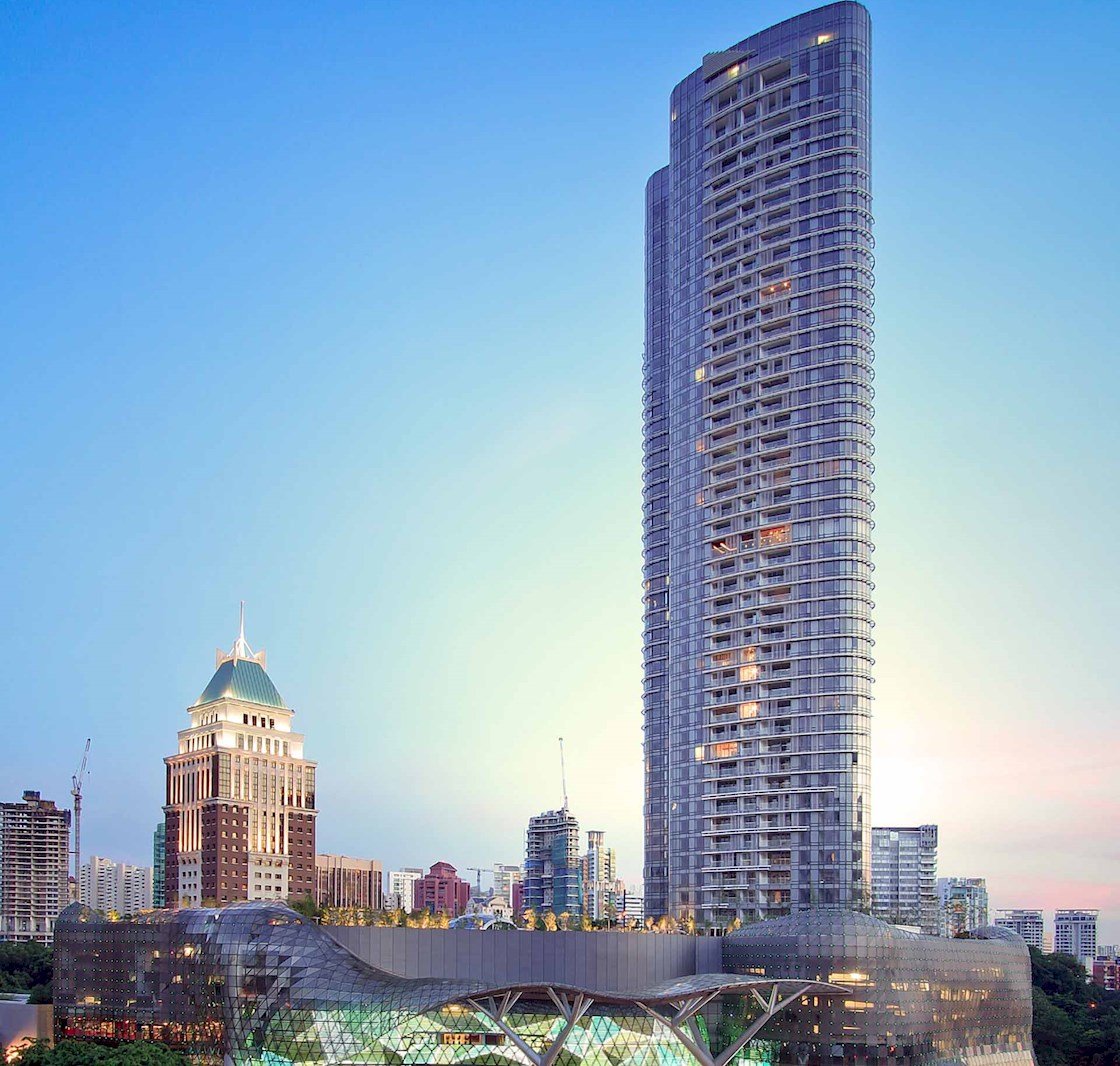 (Credits)
Yes, Orchard Road is very mainstream, and not quite as cool as, say, Tiong Bahru. But if you're a shopaholic through and through, nothing beats taking the lift down from your apartment and instantly being in the heart of our nation's most famous and largest shopping belt. Plus: you might just bump into your celebrity neighbours (Jackie Chan and Eduardo Saverin) when you're lounging by the pool!

A three bedroom apartment at The Orchard Residences will cost you upwards of $6,500,000.
If you found this article useful, 99.co recommends 9 post Christmas cleaning hacks and Most expensive and best-selling properties Singaporeans chionged to buy in 2017.
Find the home of your dreams today at Singapore's largest property portal 99.co!