Located between Boon Keng, Kallang, and Aljunied, Geylang Bahru is a lesser known neighbourhood that doesn't immediately pop into your mind when you think of places to stay within Singapore. With the Geylang Bahru MRT station slated to start operating on 21st October 2017, though, those who live in the vicinity will experience even easier connectivity to town. Read on to check out the 5 rental listings we've found within Geylang Bahru which, for $3,000 a month or less, you can call home!
#1: Eight Riversuites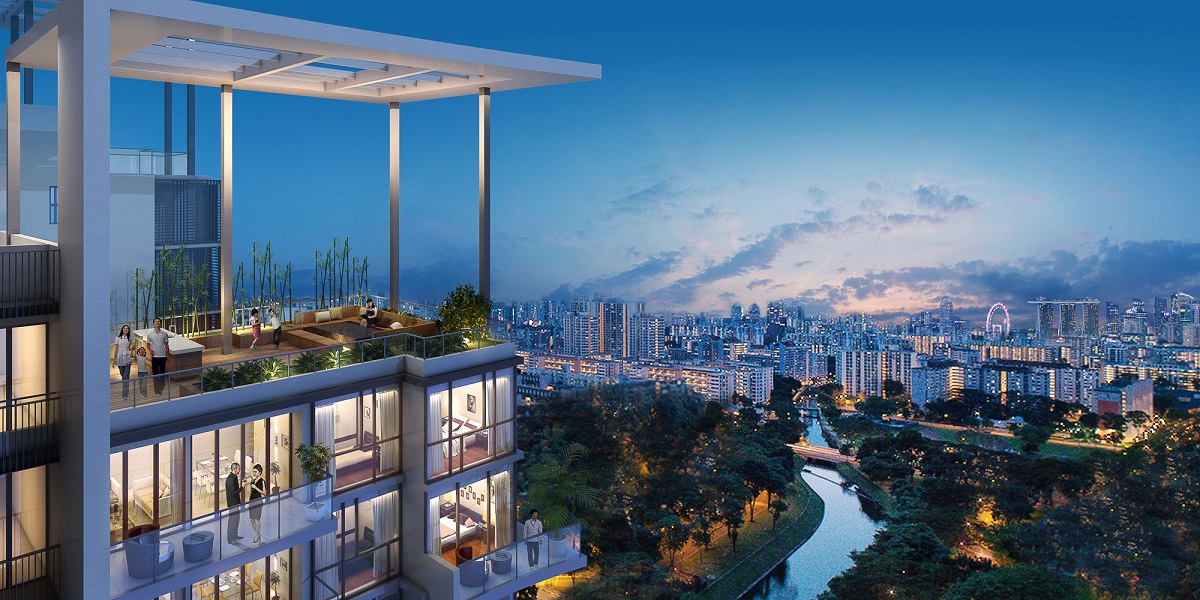 (Credits)
Location: 2 Whampoa East, Singapore 338517
Unit details: 1 studio, 1 bath, 441 square feet, $2,500 per month ($5.67 psf)
Eight Riversuites is a newly built 99 year leasehold condominium that comes with all the amenities you could ever dream of (we're not kidding – they even have a floating gym for you to work out in style.) As this spanking new unit is located on the 26th level, you'll get a lot of wind flowing through the apartment. At night, you'll be rewarded with picturesque views of the city lights, as well as the greenery of Sungei Whampoa.
Rent if: Staying in a condominium that's new and modern is your priority.
#2: Regent Residences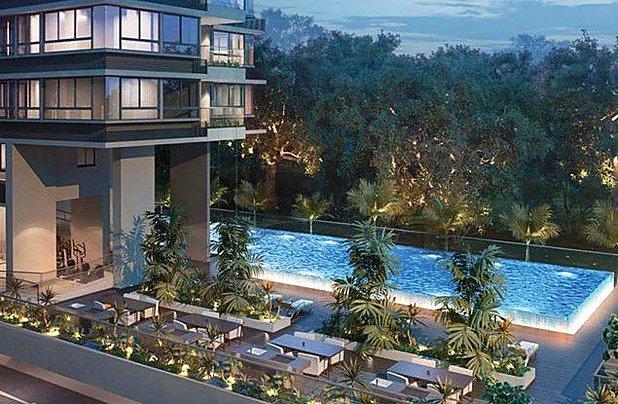 (Credits)
Location: 1091 Serangoon Road, Singapore 328190
Unit details: 2 beds, 2 baths, 861 square feet, $2,700 per month ($3.14 psf)
Although Regent Residences isn't quite as new and impressive as Eight Riversuites, it makes up for it with a significantly more affordable psf price. Location wise, this unit is right smack in the middle of a smattering of churches. It's also within walking distance to a kindergarten, a primary school, and a secondary school; if you're an avid Harry Potter fan, Platform 1094 (the Harry Potter themed cafe) is just a road away from you!  
Rent if: You'd like to stay in a cosy, family-friendly neighbourhood.
#3: 23 Bendemeer Road
Location: 23 Bendemeer Road, Singapore 330023
Unit details: 2 beds, 1 bath, 870 square feet, $2,100 per month ($2.41 psf)
This 2 bedroom rental unit comes fully furnished, and is available immediately. Nearby, you'll find a plethora of good food, such as Bendemeer Prawn Noodles, Bloomsbury Bakers, Boon Tong Kee, and more. Although this unit is located nearer to Boon Keng MRT than the upcoming Geylang Bahru MRT, residents in the vicinity might still prefer to commute from the latter to avoid the hassle of changing trains (assuming that their destination is located on the Downtown line!)

Rent if: You want to have many food options available at your doorstep.
#4: 38A Bendemeer Road
Location: 38A Bendemeer Road, Singapore 331038
Unit details: 2 beds, 2 baths, 960 square feet, $2,500 per month ($2.60 psf)
This one is for all the self-proclaimed "anti-social" people out there. This corner unit is located in an HDB block which is bordered by Whampoa River and Kallang River, and it doesn't get any quieter or more exclusive than this. The master bedroom that you'll be staying in is also significantly larger than you'd expect – this actually occupies the space of a master bedroom and an additional common room, with the walls in between having been knocked down.

Rent if: You value your privacy, and you like the idea of having a huge bedroom to yourself.
#5: 43 Bendemeer Road
Location: 43 Bendemeer Road, Singapore 330043
Unit details: 1 bed, 1 bath, 500 square feet, $1,600 per month ($3.20 psf)
For the bargain hunters out there, this unit that comes fully furnished with air conditioning is priced at a highly affordable $1,600 per month. The unit is located on the 6th floor; a word of advice – given that Bendemeer Primary School is located just opposite the road, you'll probably be able to hear quite a bit of noise during schooling hours. Also, do note that the landlords have specified that they prefer tenants without children.
Rent if: You're on a tight budget.
Check out other rental related articles here: 9 things to look for when buying or renting a shop in Singapore and Renting out your HDB flat: Yay or nay?
Find the rental home of your dreams today at Singapore's largest property portal 99.co!