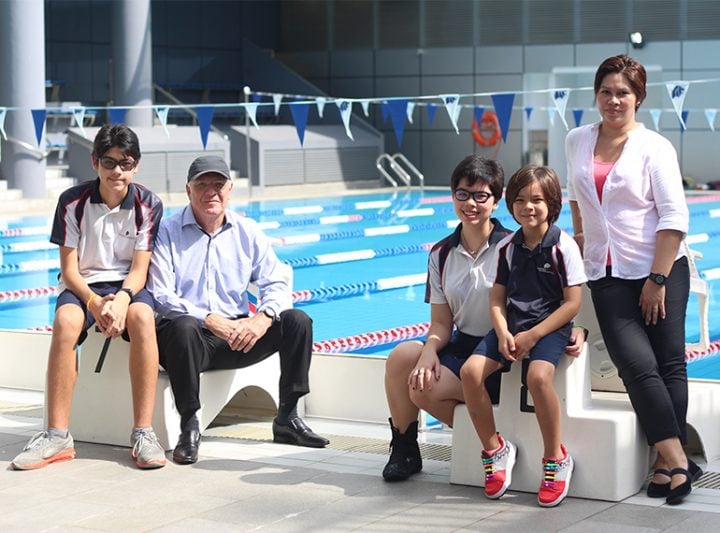 Working in Singapore, and want to rent a place near an international school so as to minimize your kids' travel time?
In this blog post, we share 5 best rental options near international schools in Singapore. Read on to find out more!
Near Canadian International School: Haig Court condo
District: D14
Nearest MRT: Dakota
Size: 1,442 sq ft (three beds, two baths)
Rent price: $4,500
PSF rent price: $3.12
If you're intending to enroll your child(ren) in Canadian International School, check out Haig Court, a condominium that's located just 9 minutes away from the school on foot. This particular three-bedder at Haig Court is located on a high floor, and comes with an unblocked view of Marina Bay Sands (MBS).
Canadian International School aside, Haig Court is also close to other renowned local schools, including Tanjong Katong Primary School, Tanjong Katong Girls School and Tanjong Katong Secondary School.
Near Singapore American School: HDB flat at Woodlands Street 41
District: D25
Nearest MRT: Marsiling
Size: 1,119 sq ft (three beds, three baths)
Rent price: $1,800
PSF rent price: $1.61
Singapore American School is located in Woodlands, which is a suburban neighbourhood that's extremely affordable for renters. For instance, this three bedroom HDB flat at Woodlands Street 41 is a three-minute stroll away from the school, and it'll set you back by just $1,800 per month.
To sweeten the deal, the apartment is situated on a high floor, comes equipped with Fibre broadband, and is a corner unit (this gives you more privacy).
Near Lycée Francais de Singapour: Kensington Park condo
District: D19
Nearest MRT: Ang Mo Kio, Kovan
Size: 1,744 sq ft (four beds, three baths)
Rent price: $4,200
PSF rent price: $2.41
Want to stay nearby Lycée Francais De Singapour? One good option is Kensington Park, a condominium that's just a six minute walk away from the school.
Kensington Park comes with all the standard bells and whistles that you'd expect, such as a pool and jacuzzi, clubhouse, squash court, and tennis court. There are also plenty of amenities in the condo's vicinity, including Chomp Chomp Food Centre and Serangoon Gardens Country Club. This four bedroom unit at Kensington Park is newly renovated, and comes with spanking new air-conditioning units and fans.
Near Australian International School Singapore: Chiltern Park condo
District: D19
Nearest MRT: Lorong Chuan
Size: 1,518 sq ft (two beds, three baths)
Rent price: $4,000
PSF rent price: $2.64
If your kids will be attending the Australian International School in Singapore, consider staying at Chiltern Park, which is just a stone's throw away from the school. This particular unit is modern and well-renovated, and comes with a master bedroom with a walk-in wardrobe, plus a jacuzzi in the ensuite toilet. The condo is also three minutes away (on foot) from Lorong Chuan MRT, which makes commuting via public transport a breeze.
Near Overseas Family School: Stratum condo
District: D18
Nearest MRT: Pasir Ris
Size: 1,097 sq ft (three beds, two baths)
Rent price: $3,200
PSF rent price: $2.92
Stratus is a relatively new condo development that's located just across the road from Overseas Family School, and it's also nearby Little Tree House @ Pasir Ris (for those who are coming to Singapore with toddlers and younger children in tow).
The condo comes with all the facilities you could ask for, and then some. Highlights include the infinity pool, hydrotherapy pool, and mini golf range. This three bedroom unit comes fully furnished, and is located on the second highest floor in the development.
Thinking of renting an apartment near an international school in Singapore? Voice your thoughts in our comments section or on our Facebook community page.
Looking for a property? Find the home of your dreams today on Singapore's largest property portal 99.co! You can also access a wide range of tools to calculate your down payments and loan repayments, to make an informed purchase.
Image credits for featured image: HoneyKidsAsia.com.